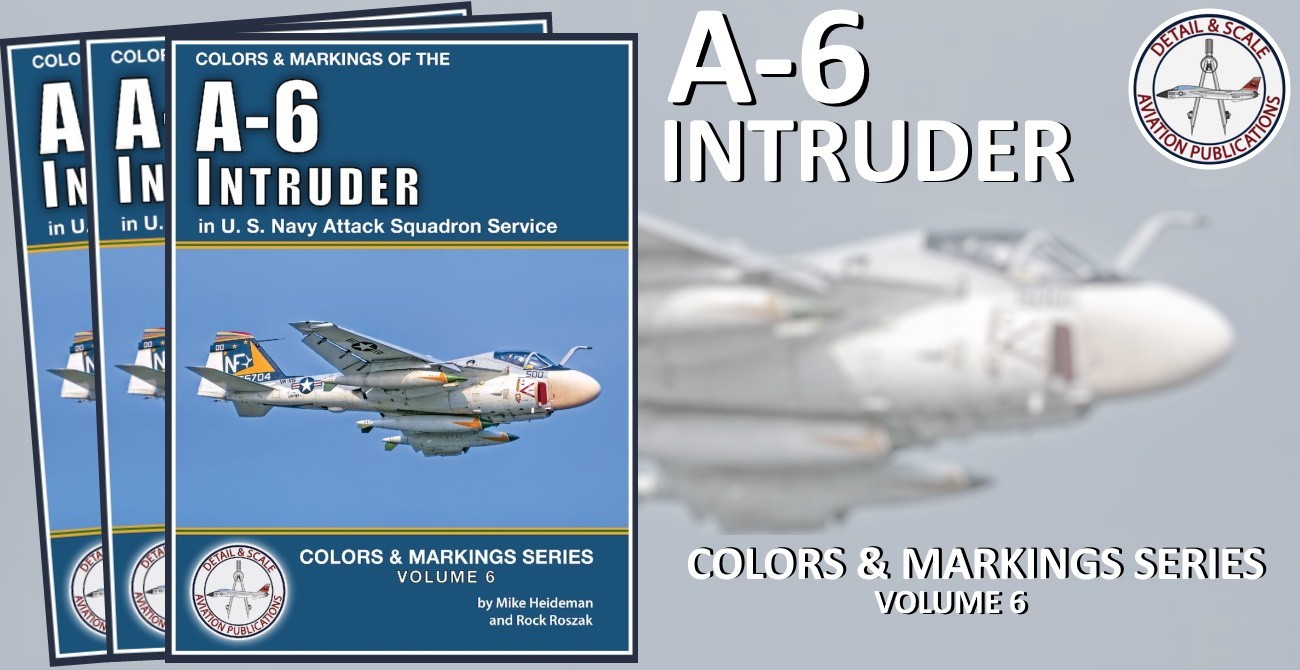 "ANNOUNCING OUR NEWEST PUBLICATION
Detail & Scale is pleased to announce the release of our newest publication, "Colors & Markings of the A-6 Intruder in U. S. Navy Attack Squadron Service."
As with all Detail & Scale publications, this new book is available in both printed and digital editions, with the digital edition being available in both Apple ePub and Kindle formats.…
Separate chapters cover the Atlantic Fleet and Pacific Fleet squadrons, and each squadron is covered in numerical order in individual sections that begin with a brief history of the unit and then illustrates the paint schemes and markings used by the unit in chronological order. These range from the bright and colorful markings used during the Intruder's early years to the low-visibility schemes with subdued markings used during its final years of service. This provides an historical record for each unit's markings"…………………………….Detail & Scale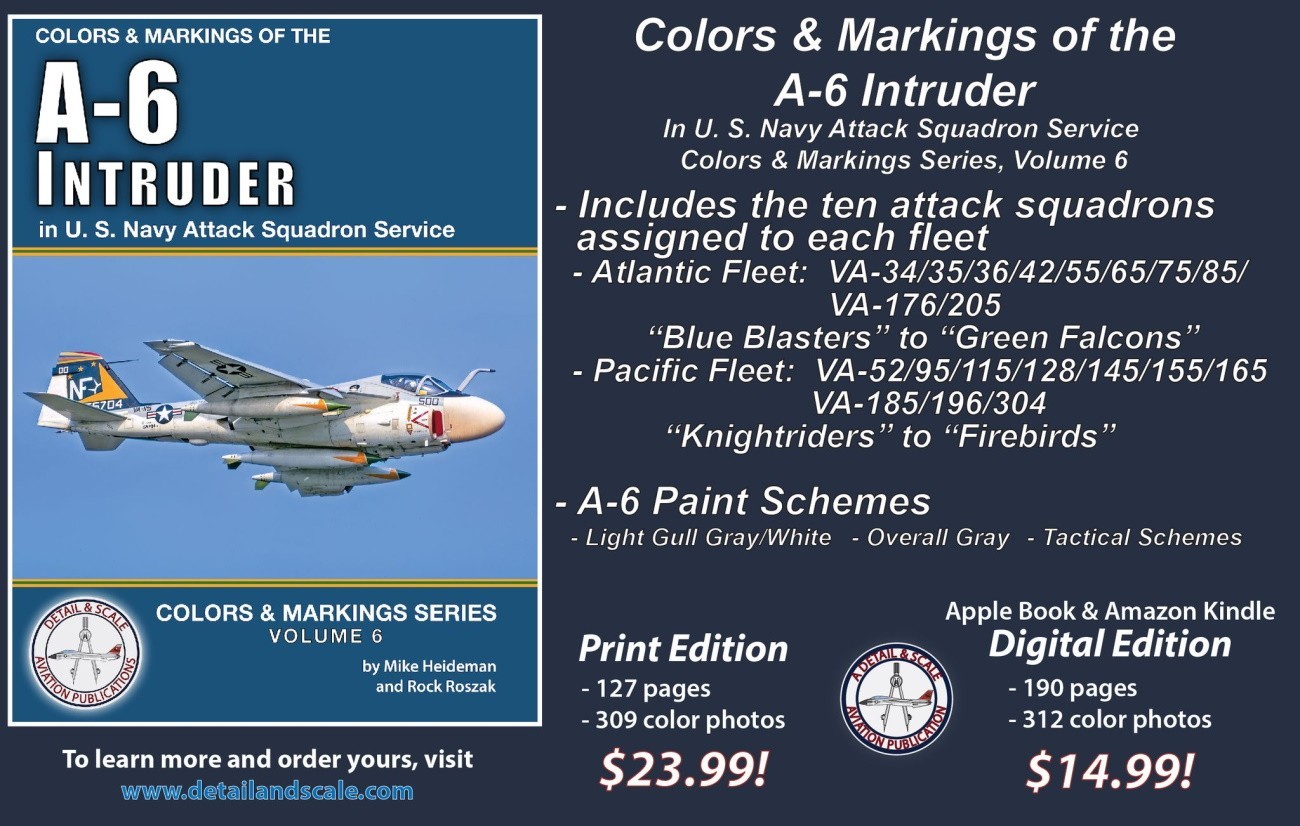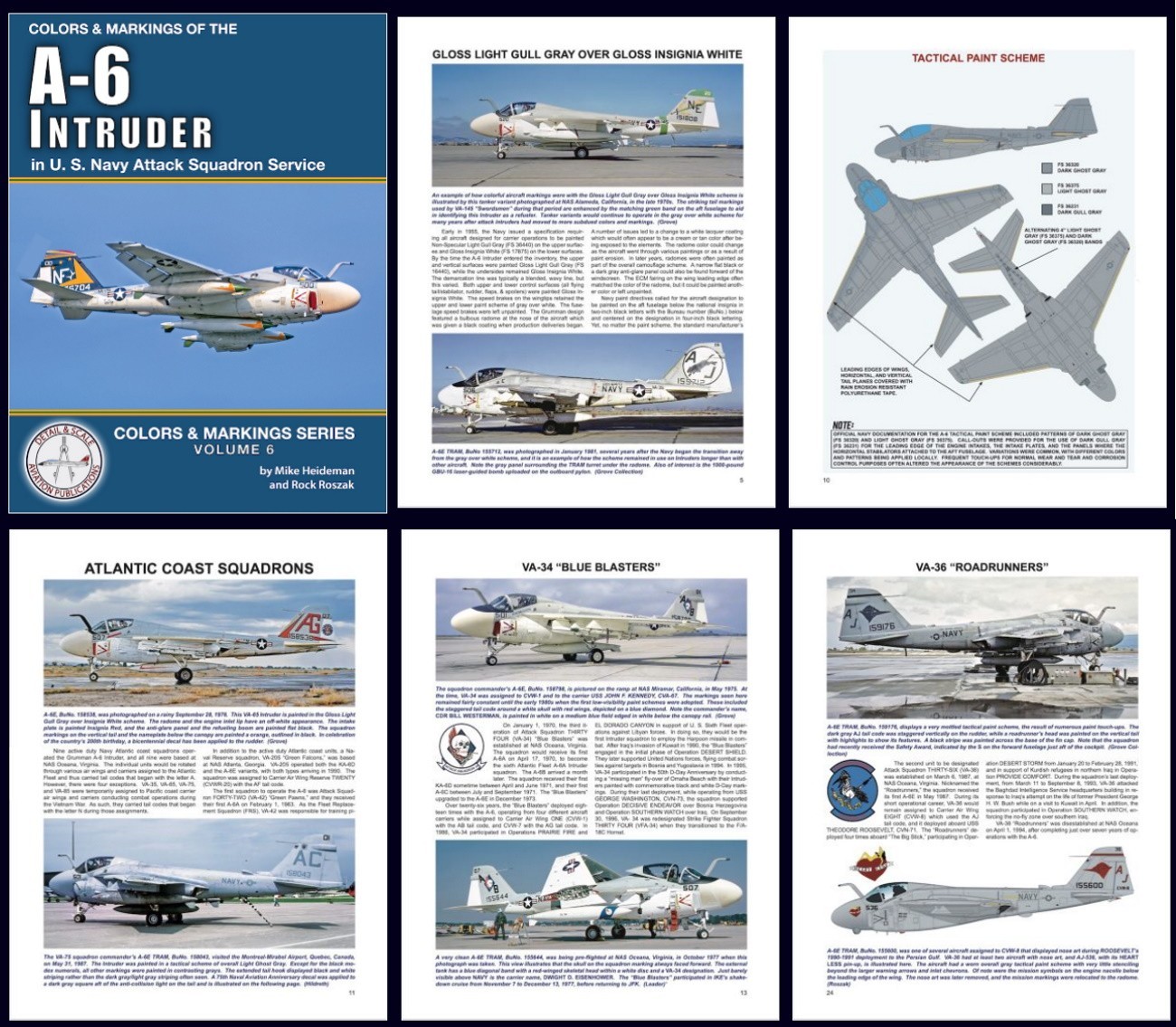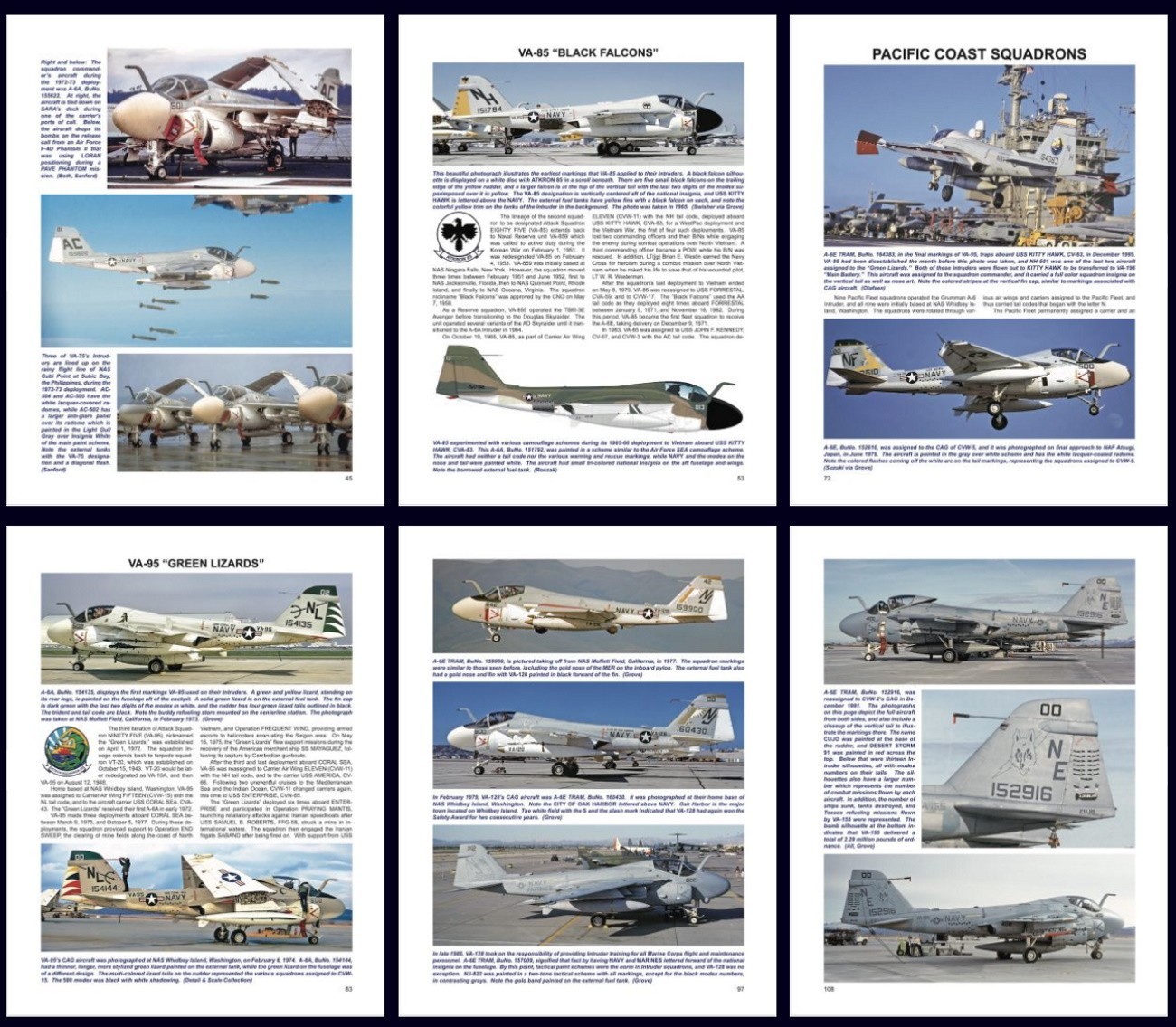 To learn more, and to order yours, simply click on this link: https://www.detailandscale.com/
Please remember, when contacting retailers or manufacturers, to mention that you saw their products highlighted here – on AEROSCALE.