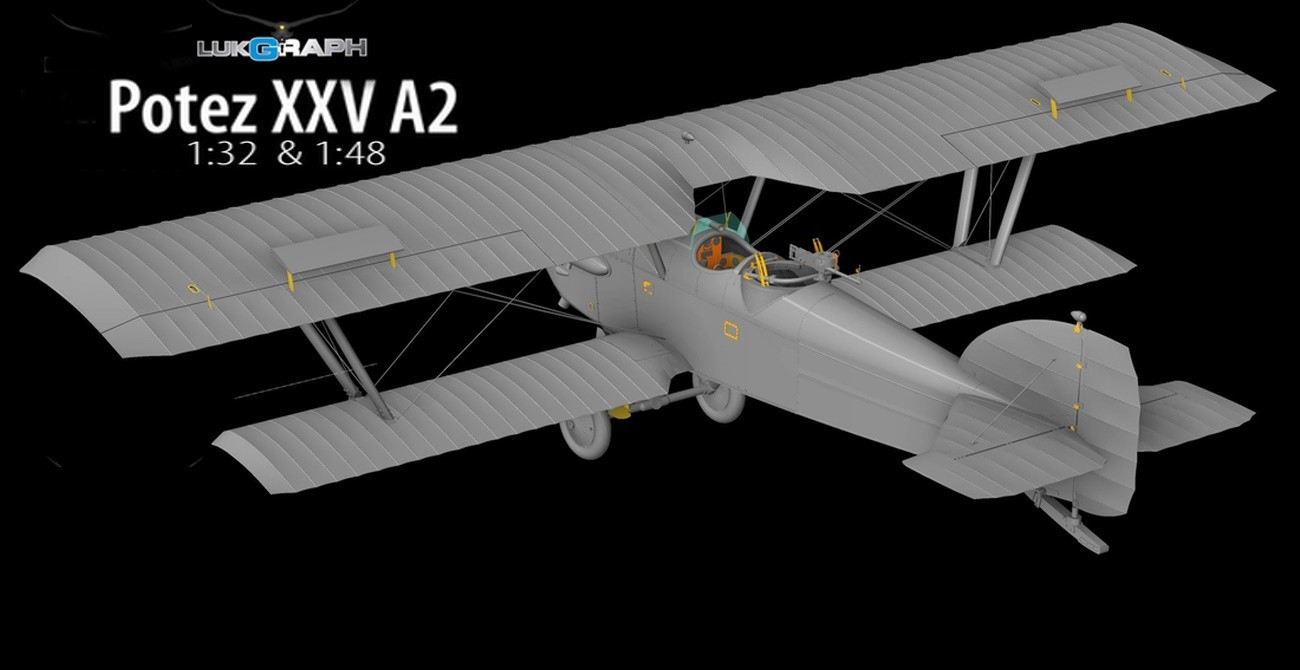 "Potez XXV in 1:32 scale and 1:48 - LukGraph - coming soon

Continuing the line of models from the Great War period, we do not forget about the beautiful planes from the interwar period. Potez XXV A2 French airliner designed in 1924, one of the most popular aircraft of this class in the interwar period, used in many countries around the world. The A2 version was powered by the Lorraine - Dietrich 12Eb 450km engine. The set includes markings for the French (2) and Polish (2) aircraft, possibly Japanese. The model is highly detailed and will contain a large number of printed parts. The fuselage and wings will be cast.
More info coming soon"…………………………………………Lukgraph Team
Potez XXV in 1:32 & 1:48
Please remember, when contacting retailers or manufacturers, to mention that you saw their products highlighted here – on AEROSCALE.