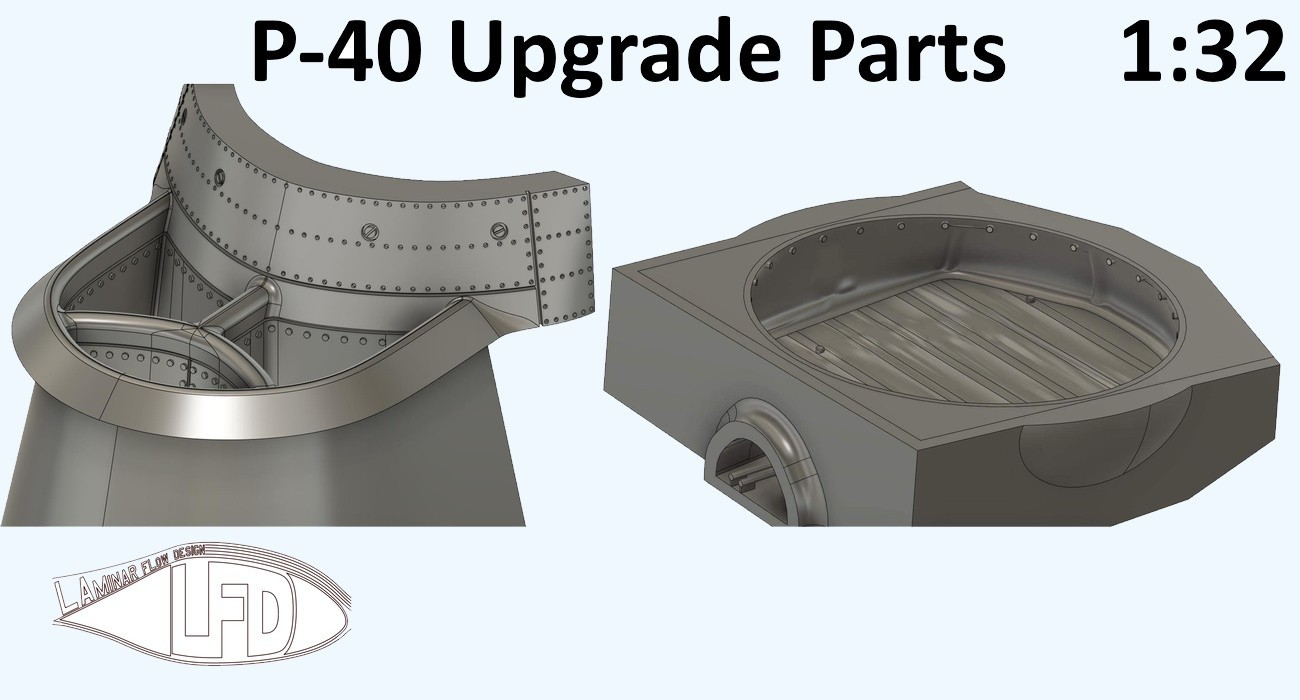 "Another upcoming smaller release: LFD 32-005 P-40 upgrade parts for Hasegawa 1/32.

Featuring a one piece chin intake, with seamless ducts, canvas covered wheel bays and wing racks (to be glued on, or magnet held)
Update on price and availability in a near future after test print completion.
Cheers"…………………………………………….Laminar Flow Design
"1st test prints out of my old Saturn1 (4K)
Fit looks decent. The assembled part is a bare one, no surface details.
Supported part has surface detail, a little soft however. Will sent it to the 8k machine next"..........LFD
LFD 32-005 P-40 [Hasegawa] Upgrade Parts – 1:32
Please remember, when contacting retailers or manufacturers, to mention that you saw their products highlighted here – on AEROSCALE.