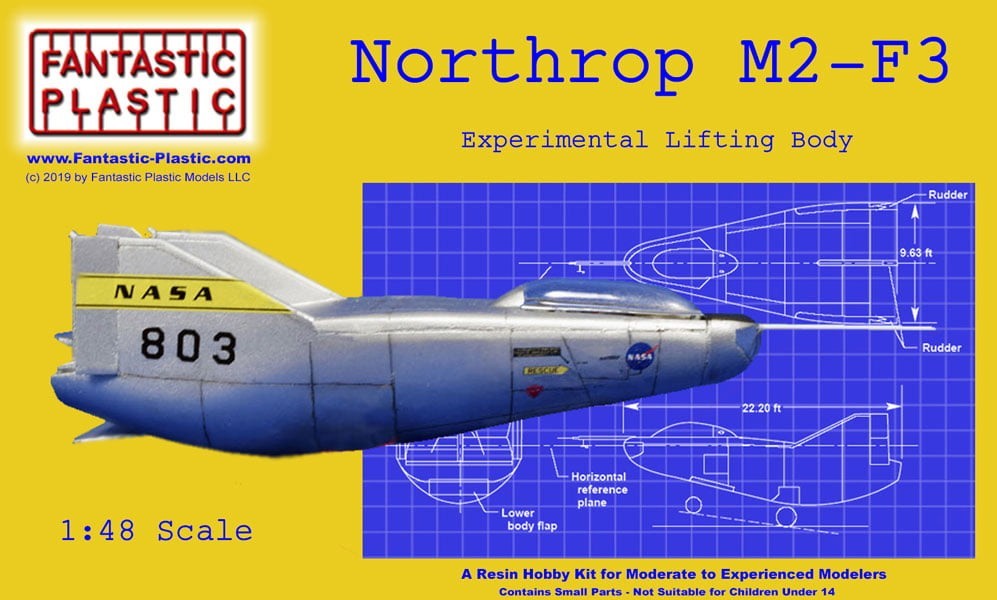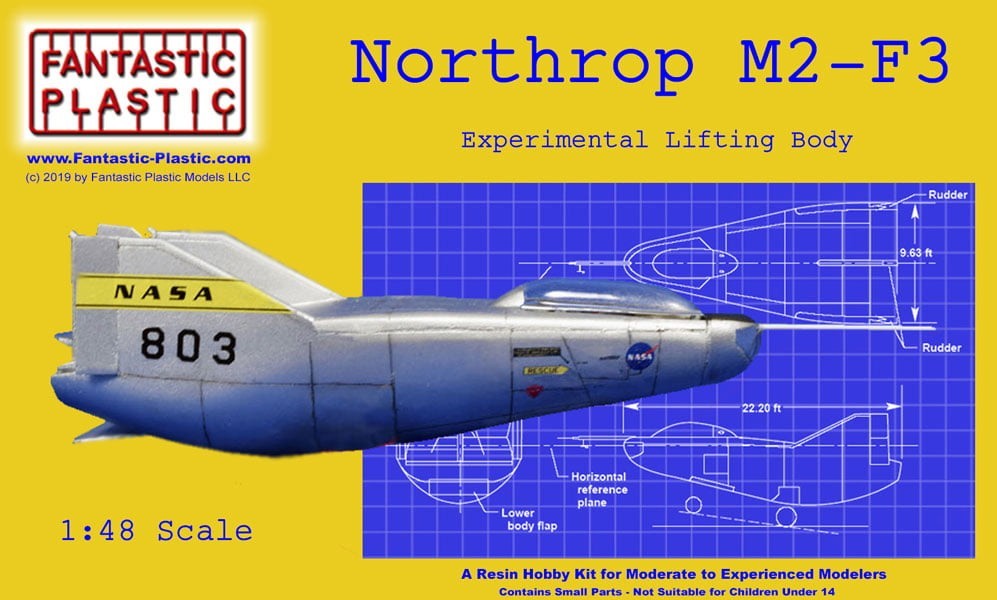 "Our 1:48 scale Northrop M2-F3 lifting body kit is back in the Fantastic Plastic Virtual Museum Store.$80.00 plus shipping"………………... Fantastic Plastic

The Northrop M2-F3 was one of five experimental"lifting bodies" developed by NASA during the 1960s and 1970s to determine the characteristics necessary for controlled, unpowered descent from orbit.
First flown at Edwards Air Force Base on June 2, 1970,the M2-F3 replaced the M2-F2, which had crashed in May 1967. (Actual footage of the crash was seen weekly in the prologue to ABC's "The Six Million DollarMan.") This updated version exhibited far greater lateral stability.
In all, the M2-F3 made 27 test flights before being retired in 1972.
Scale: 1:48
Number of Pieces: 31
Pattern: Scott Lowther
Casting: Creative Cast Parts
Decals Designed by JBOT
Decals Printed by Tango Papa
This is the second of our complete NASA Lifting Body series in 1:48 scale!
Northrop M2-F3 (1970) Experimental Lifting Body – 1/48
Please remember, when contacting retailers or manufacturers, to mention that you saw their products highlighted here on Aeroscale.