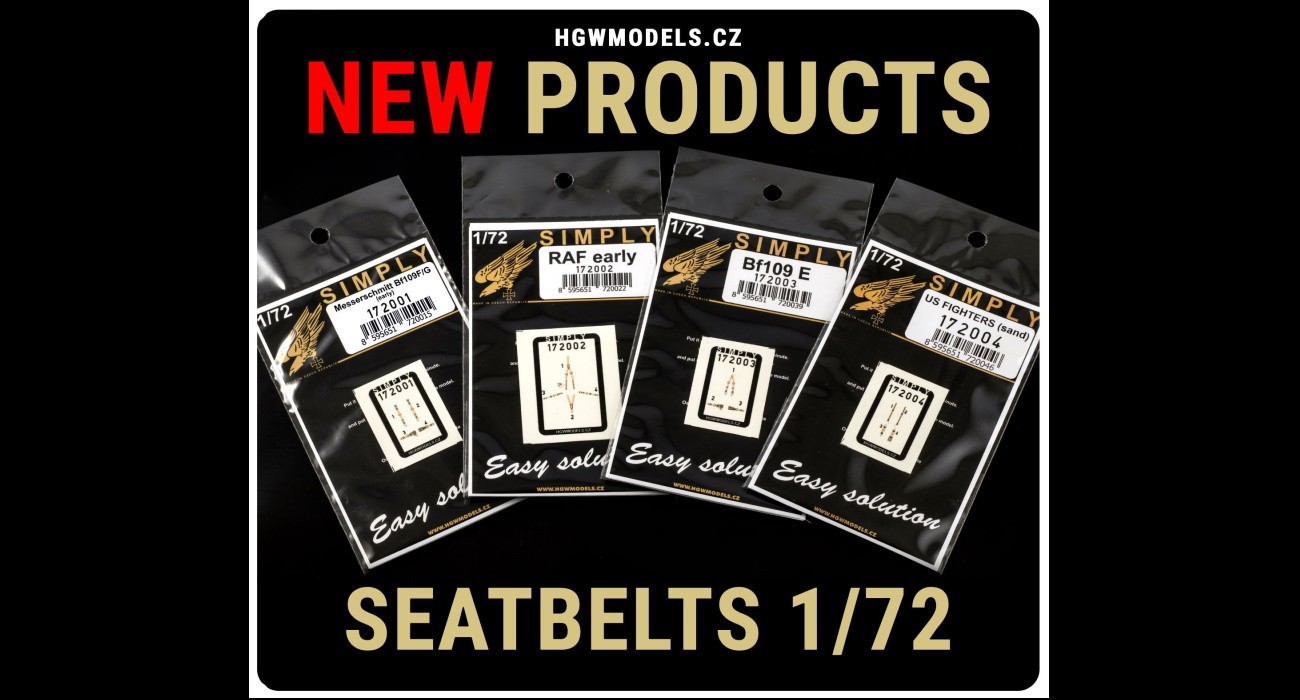 "Dear modelers.
I have been living for a long time with the feeling of guilt that we neglect friends who collect 1/72 scale models. Apart from some rivet sets and a few sets of Wet Transfers, we had nothing to offer. Well, times are changing and HGW has technology of 21st century.  So we did the first few sets of seatbelts. The application probably couldn't be easier, just put the sheet on a few drops of water, wait a minute, take a specific belt with tweezers and place it on the seat where it should be. Or where you want it. It sticks itself there ... So far we have these 4 versions of seatbelts, but we are working to expand the range as fast as possible. I've been playing with them for about a week and  I'm quite excited about these tiny seatbelts. It's really damn tiny" ...................................Jan Bobek + HGW team
The new range of 1:72 scale seat belts include:
172001 – Bf 109 F/G
172002 – RAF Early
172003 – Bf 109 E
172004 - US Fighters 
Please remember, when contacting retailers or manufacturers, to mention that you saw their products highlighted here – on AEROSCALE.