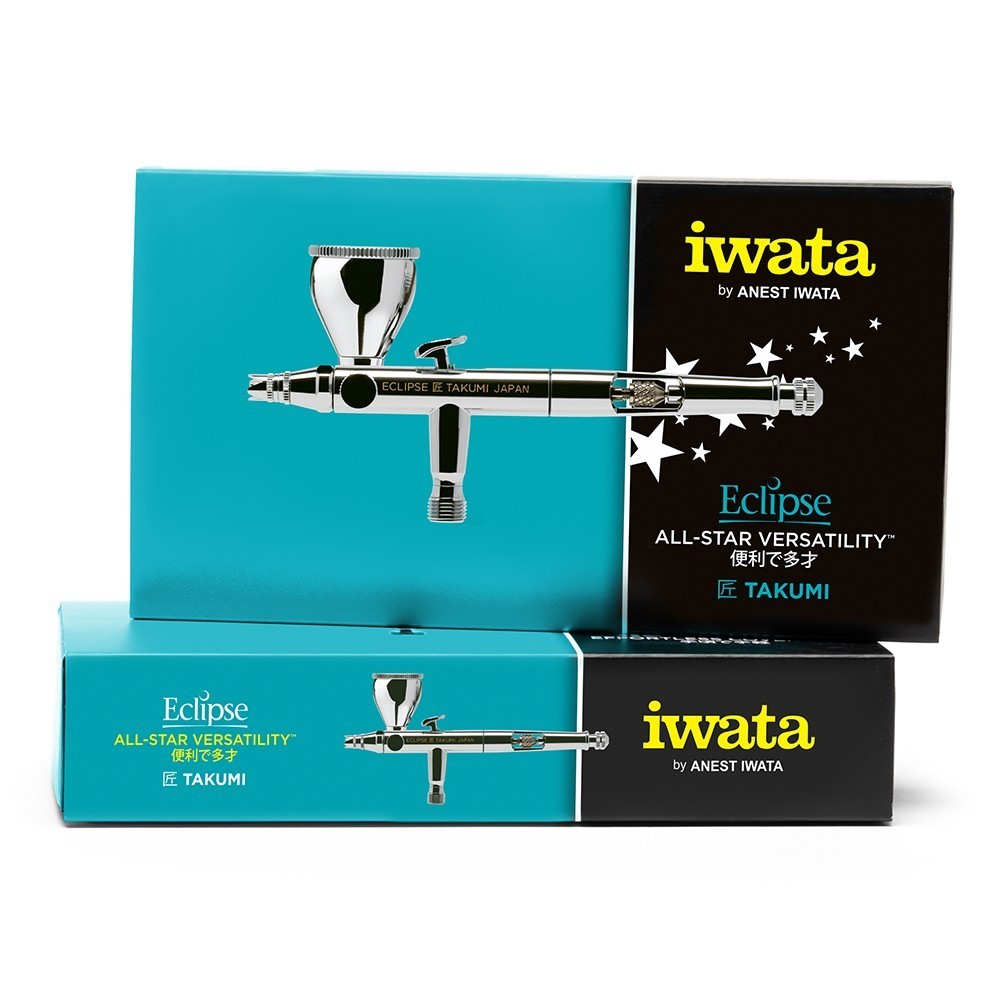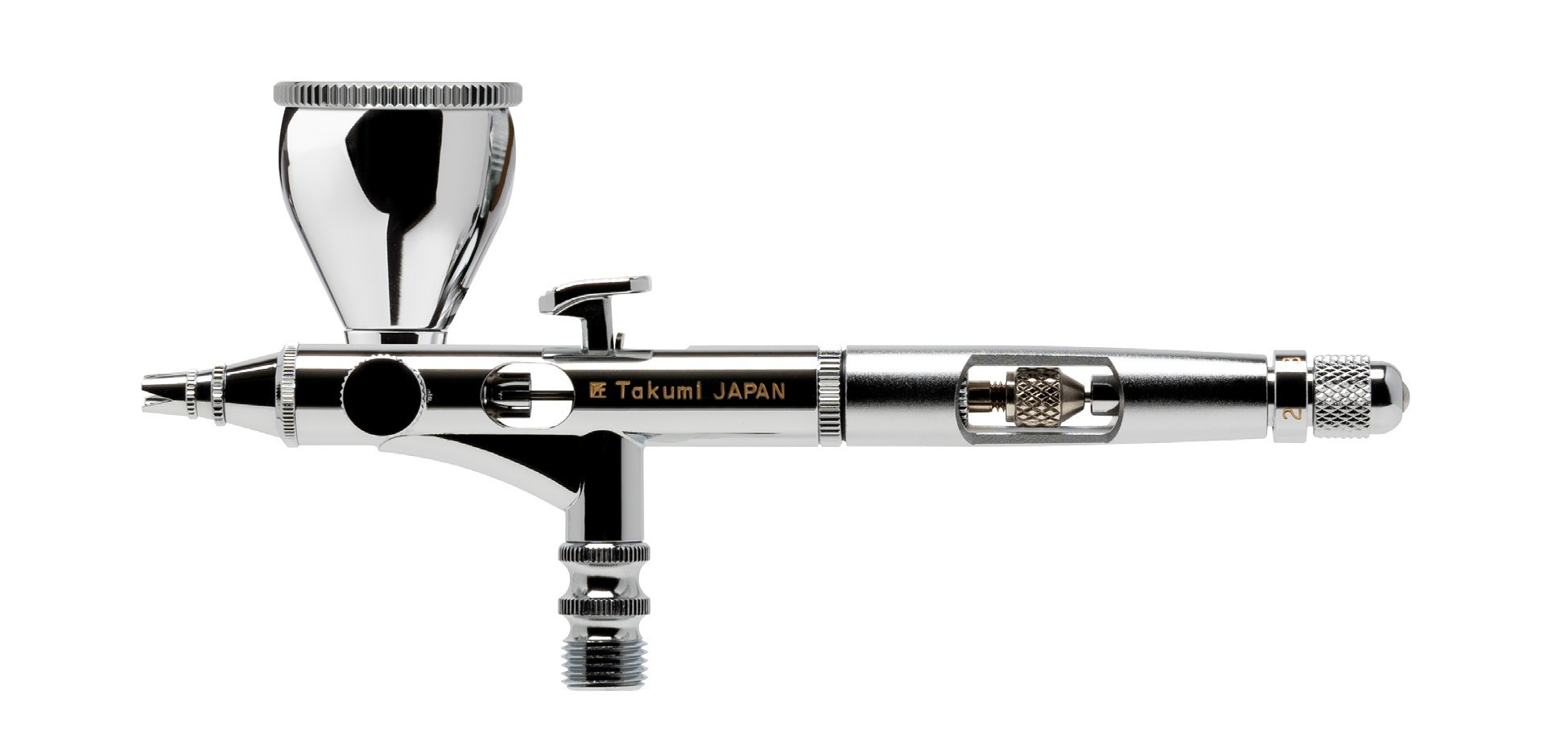 New! Iwata Takumi Eclipse Side Feed Airbrush | RailRoad Modeling
Mastering a craft might take a lifetime. Hours of practice and years of study until the hand and the mind become one: until there is no distance between the imagination and the materials. In Japan, such skilled artisans are called Takumi.

Airbrush Specifications:

Spray Performance Category: All-Star Versatility
Series: Eclipse
Spray Scale: Fine to Wide - fine line to 2" (0.35mm to 50mm)
Optimal Working Pressure: 25 - 35 psi psi (0.17 - 0.24 Mpa)
Head System: E3 - Needle, Nozzle, Nozzle Cap
Nozzle Type: Compression Fit
Needle Packing: PTFE needle packing and solvent-resistant in all paint-bearing areas
Feed Style: Side-feed
Paint Capacity: Easy to clean, two-piece gravity side-feed 0.24oz / 7ml cupwith siphon-cut lid
Action: Dual-action
Mix Type: Internal-mix
Warranty: 10 Years

Read information on Iwata 5 Ways to Spray: An easier way to understand Airbrushes.

From extreme detail spraying to maximum coverage, we classify Iwata airbrushes into

so you can easily find the perfect airbrush to cover your specific needs for any project.


Thanks to The Airbrush Company for providing this announcement. Please mention to them and retailers that you saw this product here -on Aeroscale.