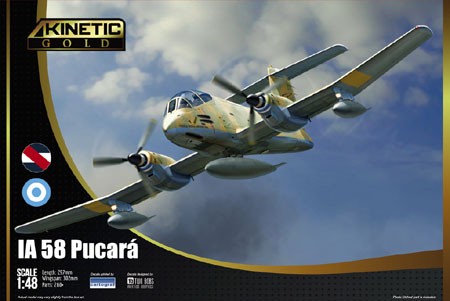 IA 58 Pucara, Item No KI-K48078
Decal printed by Cartograf.
Decal designed by Two Bobs Aviation Graphics.
Decal Markings:
- Argentinian Air Force
- Uruguayan Air Force
Photo Etched part is included. 
Product Features:
1. Including IA-58A and IA-58D
2. Highly detailed cockpit
3. Super detail MLG and NLG bay
4. Bulged tires
5. New engraving technology for crisp panel line and laser engraving for superdetail
6. Including TER rack and MER rack
F-84
This re-release features decals for the Luftwaffe and the Netherlands Koninklijke Luchtmacht (KLu).