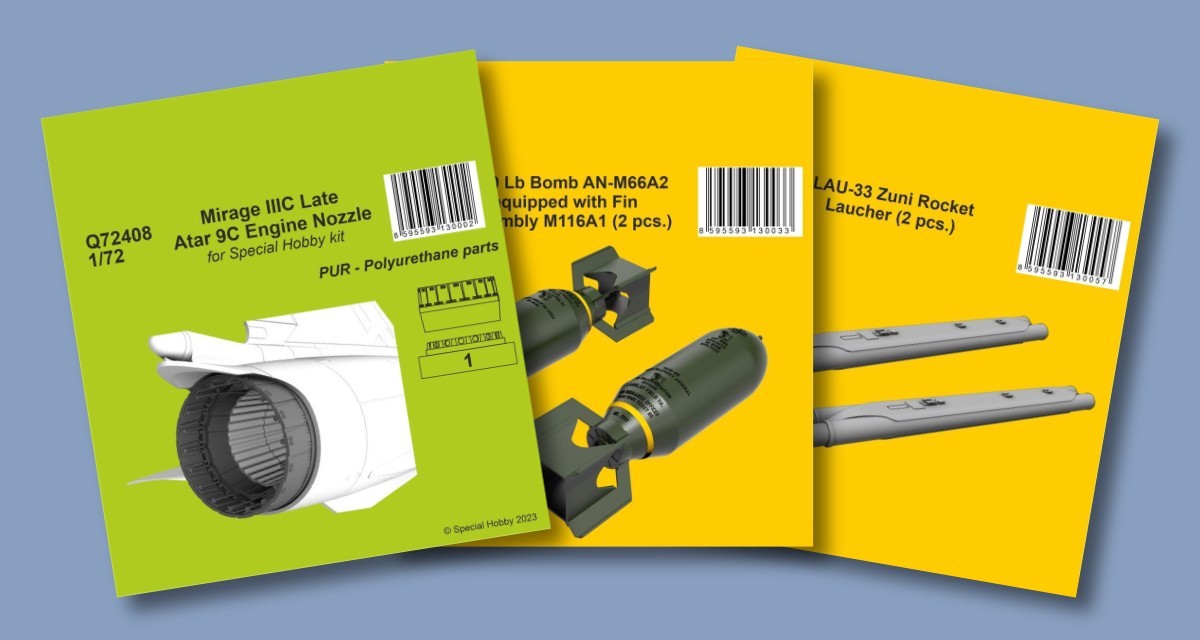 Mirage IIIC Late - Atar 9C Engine Nozzle 1/72
The Atar 9C engine nozzle for the improved Israeli Mirage IIICJ jets.
Item #Q72408 is available now from Special Hobby - Price: 7.00 Euros
2000 Lb Bomb AN-M66A2 equipped with Fin Assembly M116A1 (2 pcs.) 1/48
The 2000 Lb M66A2  bomb was developed during WW2. However, both the US army and naval air forces  kept using it in the Korean War, too. Our finely detailed resin cast bombs have 3D printed stabilising fins and photo-etched fuse arming propellers.
Item #4458 will be available soon from Special Hobby - Price: 8.70 Euros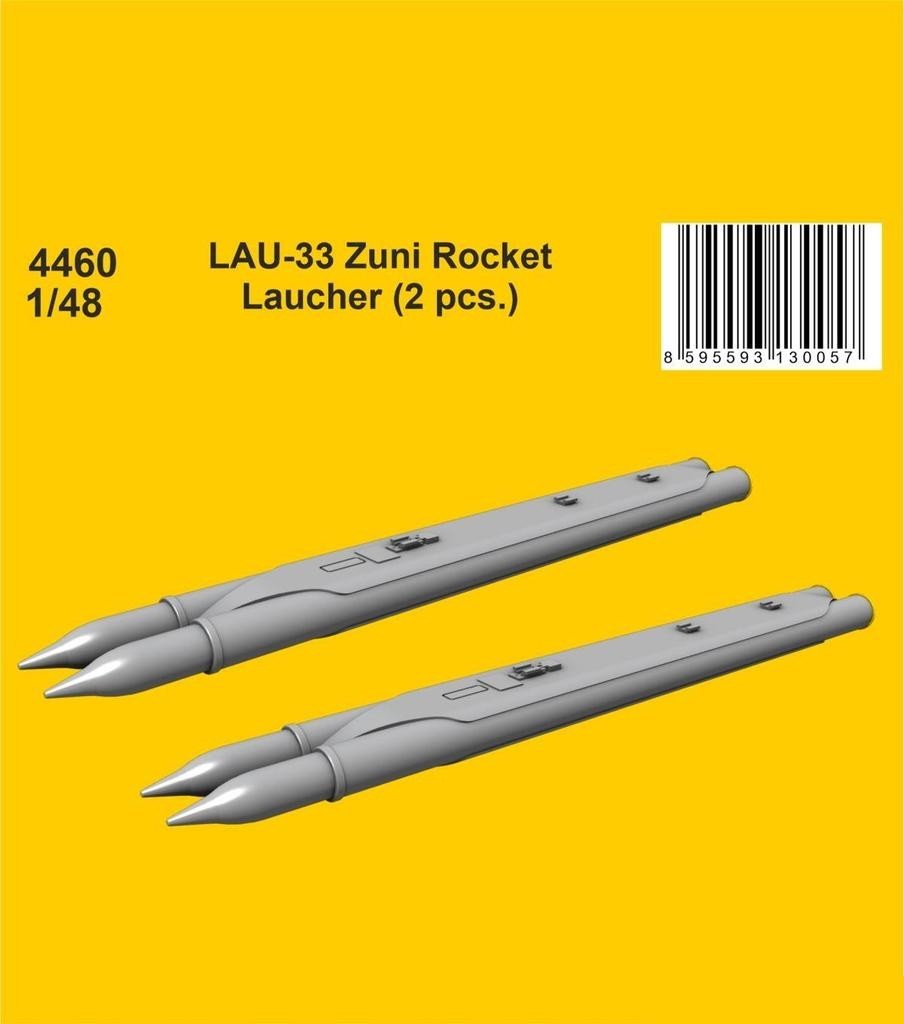 LAU-33 Zuni Rocket Launcher (2 pcs.) 1/48
The LAU-33 launchers with two five-inch Zuni rockets were usually used on F-8 Crusaders and A-4 Skyhawks of both the US Navy and Marines during the Vietnam War. And the launchers were also used by the French on thein Crusaders. Our nicely detailed LAU-33s are cast one-piece and are of the correct dimensions unlike simile sets of some other producers. The set offers two launchers.
Item #4460 is available now from Special Hobby - Price: 8.50 Euros
Please remember, when contacting retailers or manufacturers, to mention that you saw their products highlighted here - on AEROSCALE