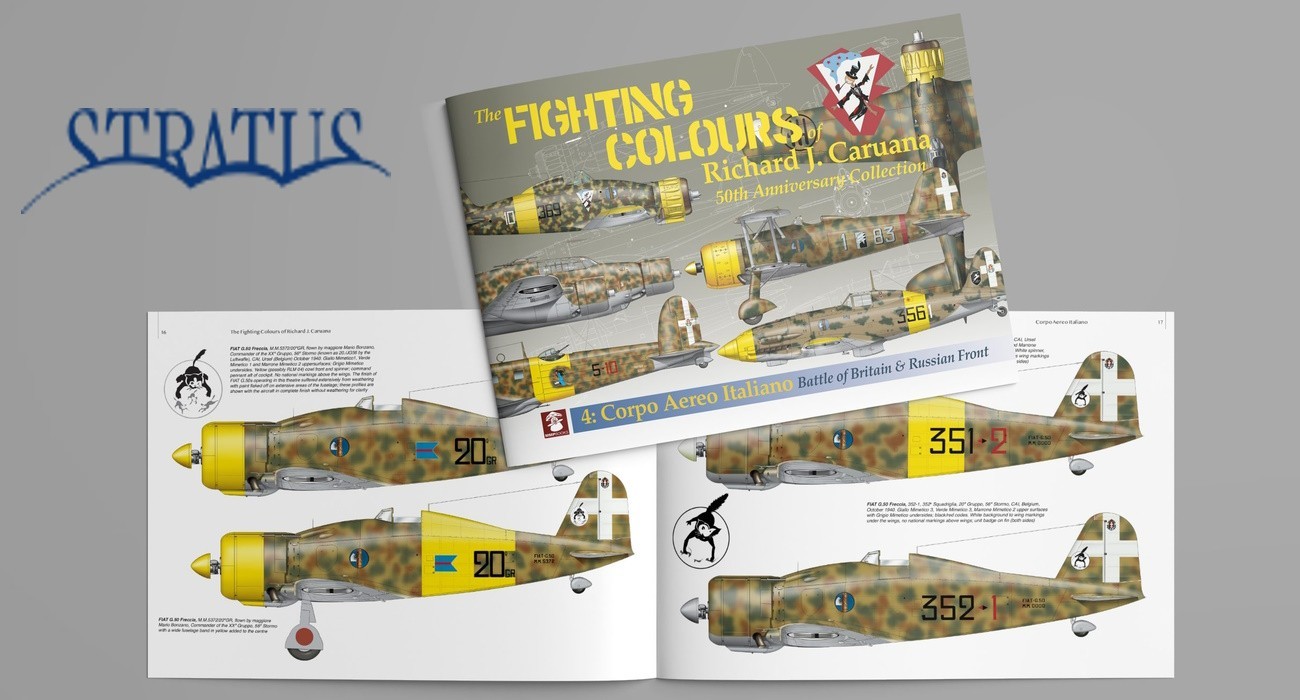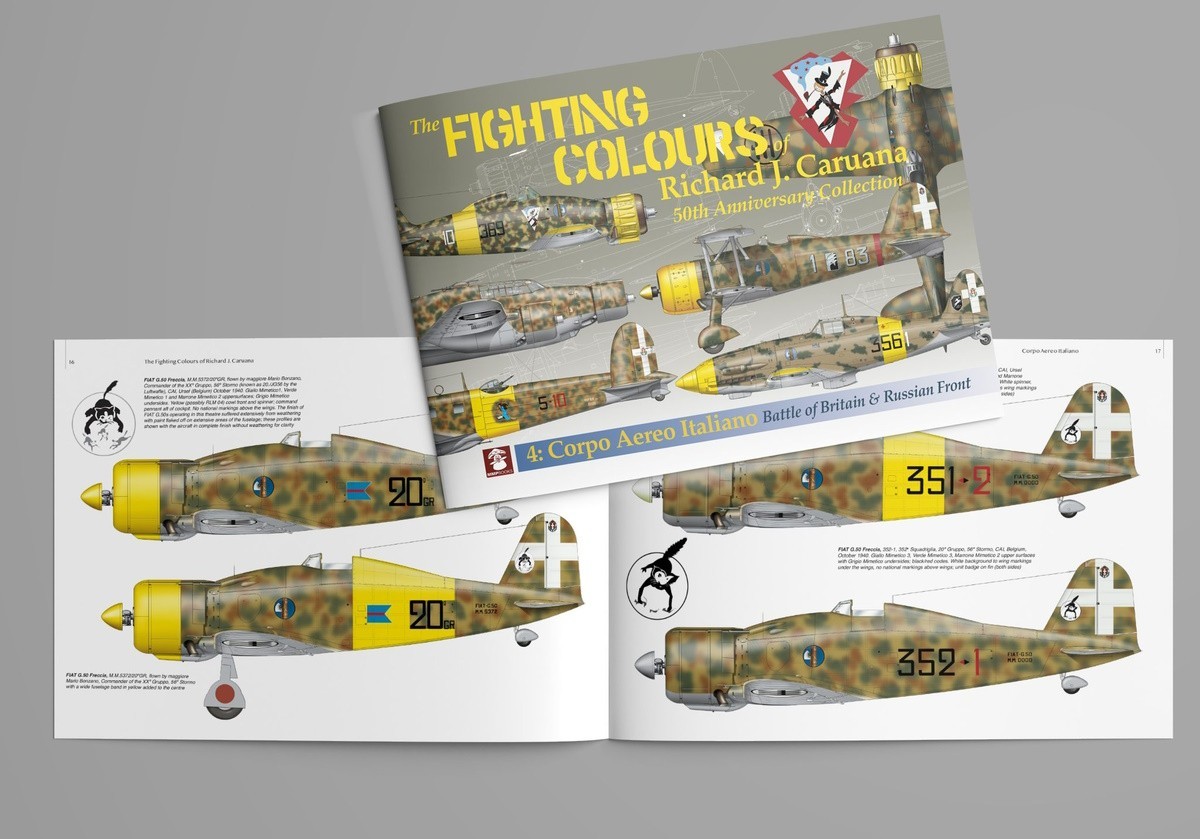 Coming soon!
The Fighting Colours of Richard Caruana No. 4 Corpo Aero Italiano. Battle of Britain & Russian Front.
Aviation Artist Richard J. Caruana commemorates the Centanary of the Aeronautica Militare Italiana (Italian Air Force) with a theme that he has been his speciality since his very earliest published works, over 50 years ago: the Regia Aeronautica. The Italian campaigns against Great Britain and Russia are probably the least chronacled of all of the Regia Aeronautica's history of World War II.
This may be partly due to the difficulties encountered on both fronts, for which the Italian Air Force was badly equipped. Most of the fighter element was close to obsolescence: FIAT CR.42 biplanes that were pitted against Hurricanes and Spitfires, and FIAT G.50s and Macchi C.200s monoplanes whose pilots did not even have the basic 'luxury' of enclosed cockpits. Extreme cold weather, especially on the Eastern front, was a second enemy that pilots and service ground crews had to face.
What these campaigns lacked in results was more than compensated by the kaleidoscope of finishes of all aircraft operating in both campaigns. This study in camouflage and markings of these Regia Aeronautica aircraft provides an endless source of inspiration for modellers seeking that 'something special' to add to their collection.
The Fighting Colours of Richard Caruana No. 4 Corpo Aero Italiano. Battle of Britain & Russian Front
Author: Richard J. Caruana
Ilustrator: Richard Caruana
Pages: 62
Colour pages: 62
Format: A4 landscape paperback
Publishing date: 2023-09-05
ISBN: 9788367227490
Series number: Caruana 04
Please remember, when contacting retailers or manufacturers, to mention that you saw their products highlighted here – on AEROSCALE