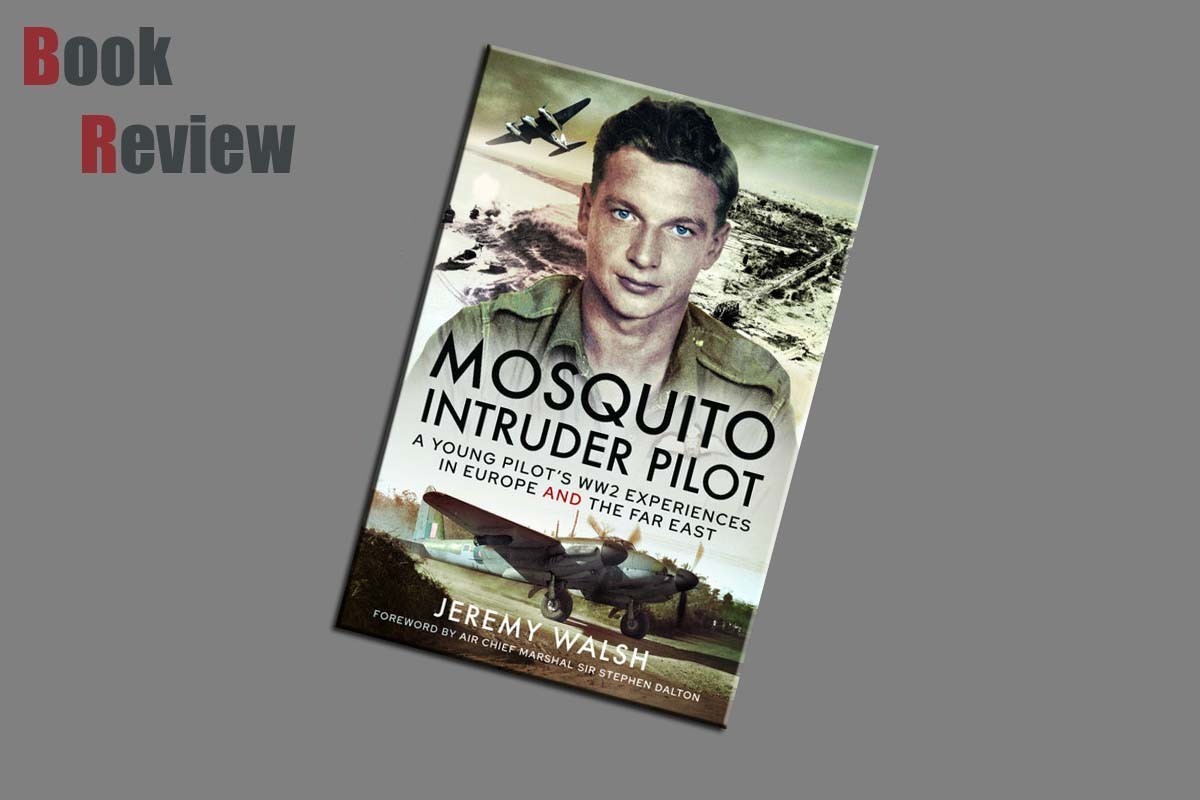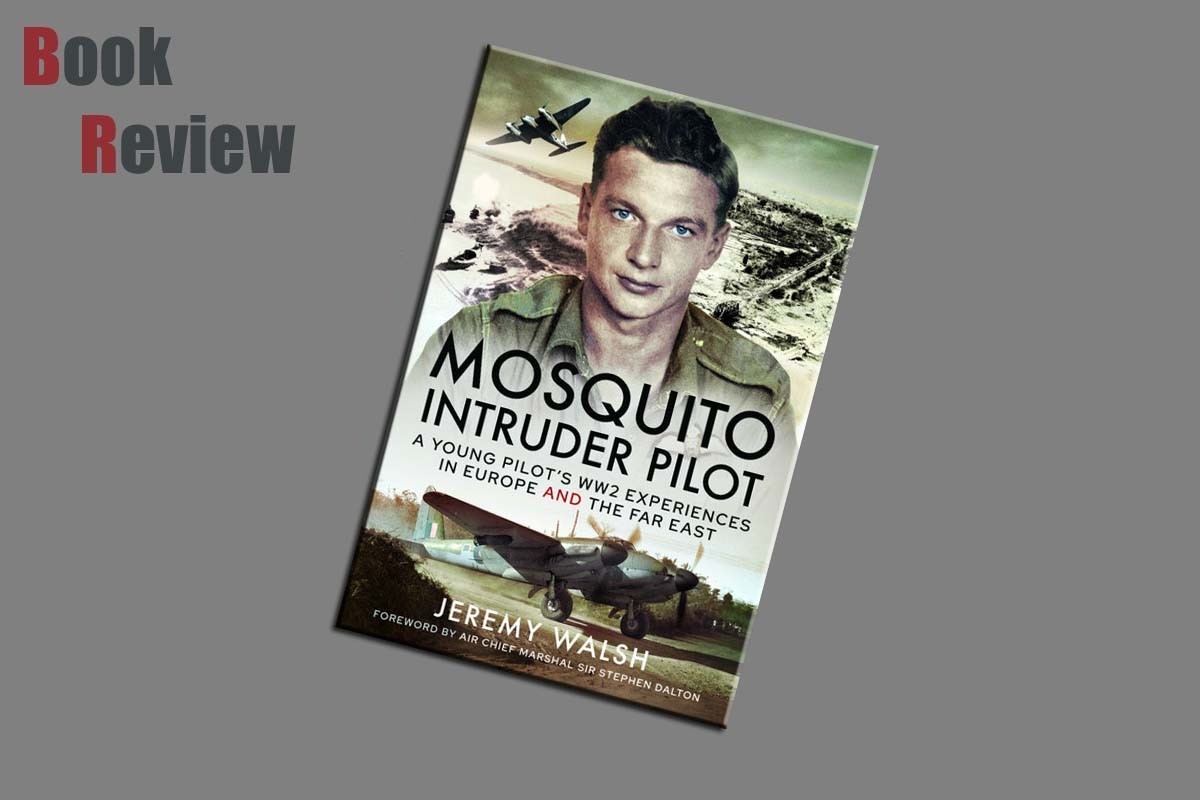 Introduction
The following introduction is as supplied by Pen and Sword:
Ben Walsh lied about his age to join the RAF, determined to play his part in the Second World War. He volunteered to be an intruder pilot, flying low level operations in the dark. Initially flying ops in Douglas Boston Intruder IIs, he then converted to the legendary de Havilland Mosquito FB VI. Ben flew ops for three years, starting in the skies over Europe with 418 (RCAF) Squadron, then ferrying one of the first Mosquito FB VIs to India before flying in the Burma campaign with 27 Squadron (under Wing Commander Nicolson VC) and finally with 45 Squadron.
The Mosquito developed problems in the severe climate it encountered in the Far East which resulted in the aircraft being temporarily grounded in November 1944. This saw Ben undertaking thirteen operational sorties in venerable Tiger Moths in the Arakan.
Although Ben survived belly landings, crashes, enemy fire and engine failures, the strain of combat operations took its toll on the still-young pilot. He and his navigator asked to be removed from operations, but their request was denied, both being threatened with court martial.
By the end of the war when still only 21 years old, Ben was suffering from a nervous condition known as 'the twitch'. His confidence and health were restored by the young woman who had been his pen friend through the war, who became his wife and the mother of the man who has compiled this dramatic and moving story – Jeremy Walsh.
Throughout the war, Ben maintained a 'Roll of Honour' in his photograph album, memorializing his friends and colleagues who lost their lives. That album forms the backdrop to this important biography, which is based on Ben's own recollections, his logbook and the notes he kept through the war. Mosquito Intruder Pilot is Ben's story.
Review
This offering from Air World courtesy of Pen and Sword is a hard backed book authored by Jeremy Walsh, the son of the man the book tells the story of. The hard cover protects 248 pages printed in portrait layout, the font utilised is good but I found the size a little on the small size for my old eyes and it caused me to struggle a little with it. The contents of this release are presented as follows:
Investigation
Basics
Nursery
Highers
Twins
Faster
Baptism
Losses
Intruding
Transformed
Bombshell
Apology
Unreliable
Operations
Shock
Failures
Grounded
Oscars
Flak
Ratchet
Shepherd
Finals
Collapse
Luck
Twitch
Printers
Inferiority
Warning
Commitment
Proven
Pride
Death
This book has been written and published in the style I like most when covering a specific persons wartime exploits. The story of this man's desire to fight for his country against the enemy Axis forces is presented as if written by him rather than his son and so you get the story almost as if talking to the person first hand. The fact that the book starts with the pilots medical assessment after the war had finished and that would set him on his future course helps to relay that feel. You are provided with a person's very human nature on looking at life both how it is and what may happen as time progresses despite the story having happened.
Like many during war time this man lied about his age to get into the fight as early as possible and unlike many was lucky enough to see himself survive conflict and come out the other end damaged but not beyond help. His future wife helped him get his life back due to what is known as PTSD today and he lived a long life. Something that brings life in war into reality is his List of Honour which really brings into the light the true cost of war.
Conclusion
This is a truly absorbing and enjoyable read. I would have like to see a larger text size as I struggled a little to read it with my old blinkers. The content draws you in as it is if listening to Ben Walsh tell you his story rather than reading it, and it is this presentation that I must commend Jeremy Walsh getting right in telling his father's Story.