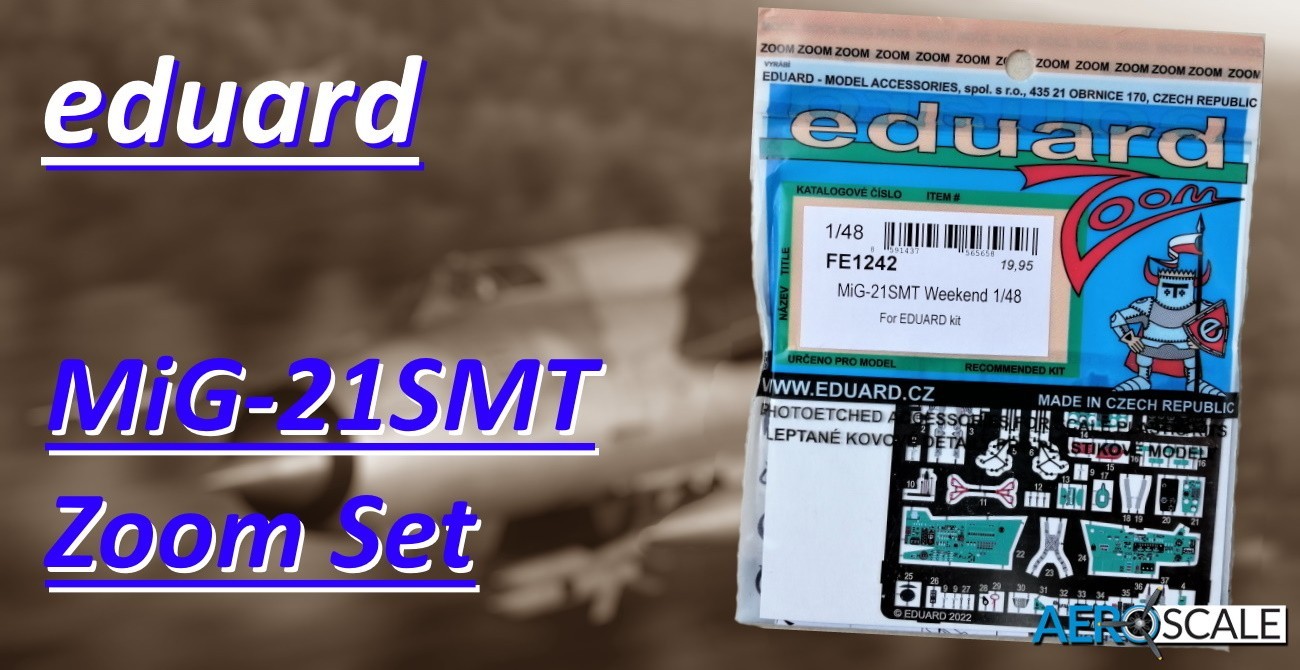 This Zoom set of pre-painted photo etched parts is aimed primarily at Eduard's Weekend Edition of the 1:48 scale MiG-21 SMT. The set contains around forty-eight parts. The majority are used for detailing the cockpit including two for the inside of the canopy. A bonus is the inclusion of a set of hydraulic lines for the main undercarriage unit.
The cockpit parts show a level of detail that most modellers would dream of achieving. The ways that instruments and switches have been picked out is incredible.
Looking over the single sheet of double-sided instructions I can see that the only bit of plastic that needs removing is the base of the throttle. Some of the PE parts need bending such as the side console, throttle base, rudder pedals and of course the seat harnesses. Seven parts make up the restraints for the seat. There are three additional detailed parts to add to the seat including the ejection handle.
The instrument panel is created using eight parts. The plastic kit has a part [G3] specially created to fit the PE parts. The left console has seven PE parts and the right has four PE parts.
Conclusions
This pre-painted photo etched set will go a long way to detail the Weekend Edition of the 1:48 scale MiG-21SMT. Its not the most complex of sets with some of the parts need bending. The only thing to be careful with are the smaller parts.
Our thanks to eduard for the review sample
FE1242 - MiG-21SMT Weekend Zoom Set- 1:48
Please remember, when contacting retailers or manufacturers, to mention that you saw their products highlighted here – on AEROSCALE