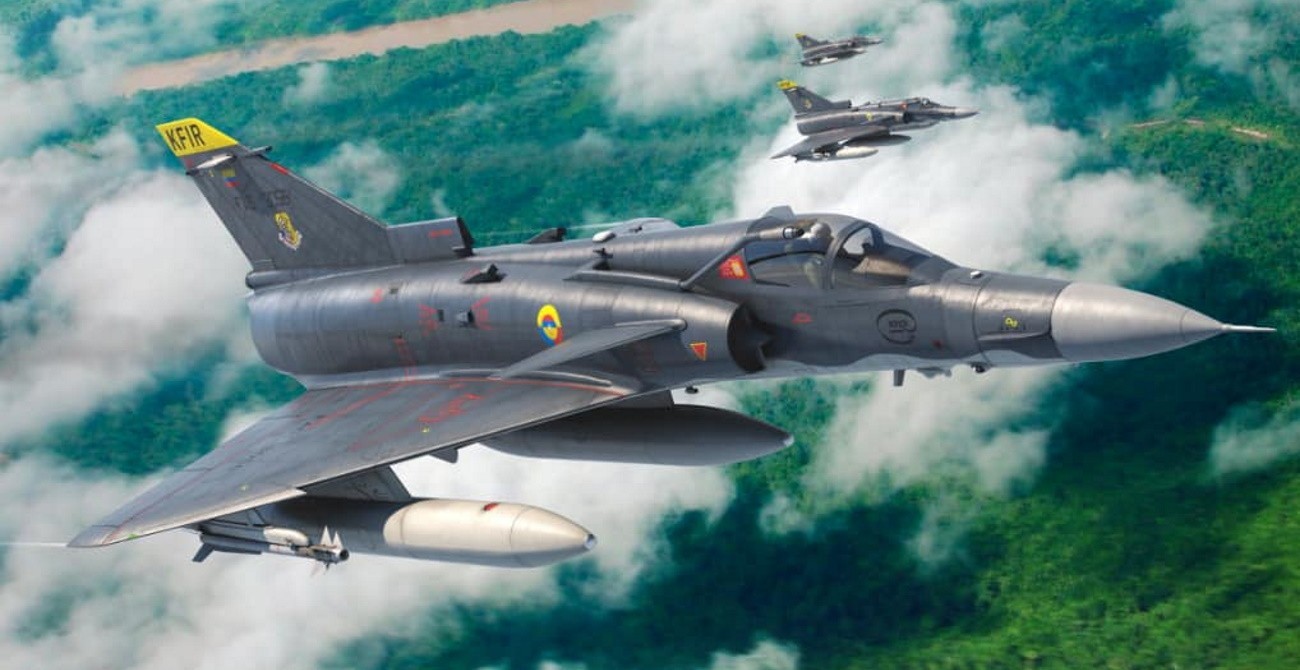 We are happy to announce the decal options included on the new Kfir C10/CE, Kinetic Model 48048 in 1/48 scale. Decals designed by FCM Decals and printed in high quality by Cartograf. All markings validated by FAC and FAE crews and historians.
Kfir CE FAE 905 - Escuadron de Combate 2113 - Taura AFB, Ecuador 2006.
This aircraft is credited with the shotdown of a Peruvian A-37 Dragonfly during border conflicts between both countries.
Kfir C10(EW) FAC 3056 - Escuadron de Combate 111 - Palanqueros AFB, Colombia/April 2021.
Aircraft that operates in Electronic Warfare role, with different antenna and sensors. Keep all the combat capacity.
Kfir C10 FAC 3060 - Escuadron de Combate 111 - RedFlag 2018 Participant.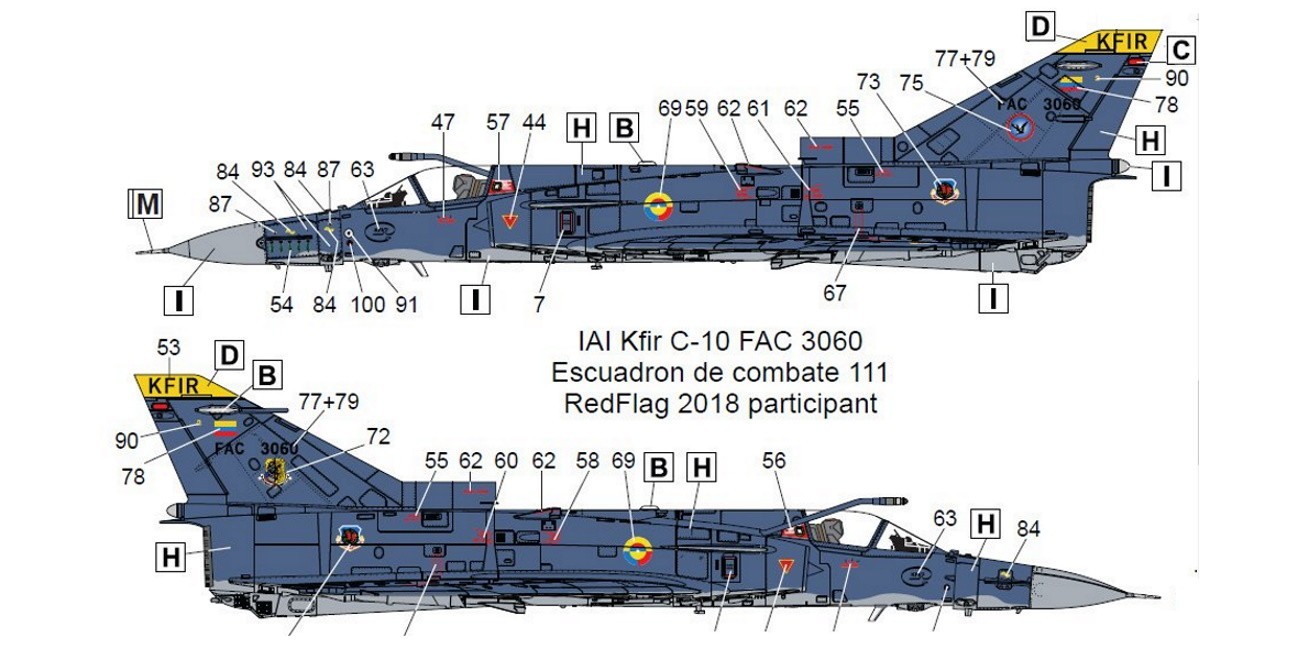 This aircraft has special markings for the participation on the RedFlag Exercise and markings that made reference to real operations against rebel forces in Colombia.
Complete stencils for aircraft and weapons included.
Hope you like it.
48048 - Kfir C10 Latin American – 1:48
Please remember, when contacting retailers or manufacturers, to mention that you saw their products highlighted here – on Aeroscale.