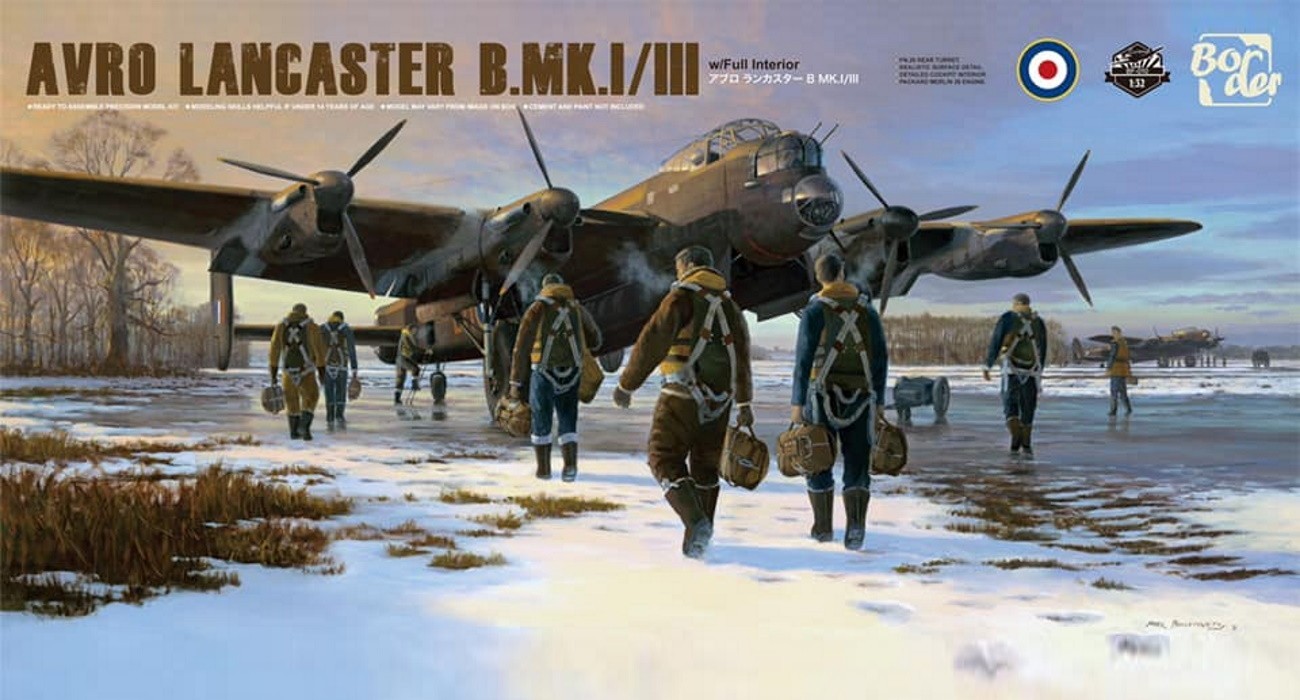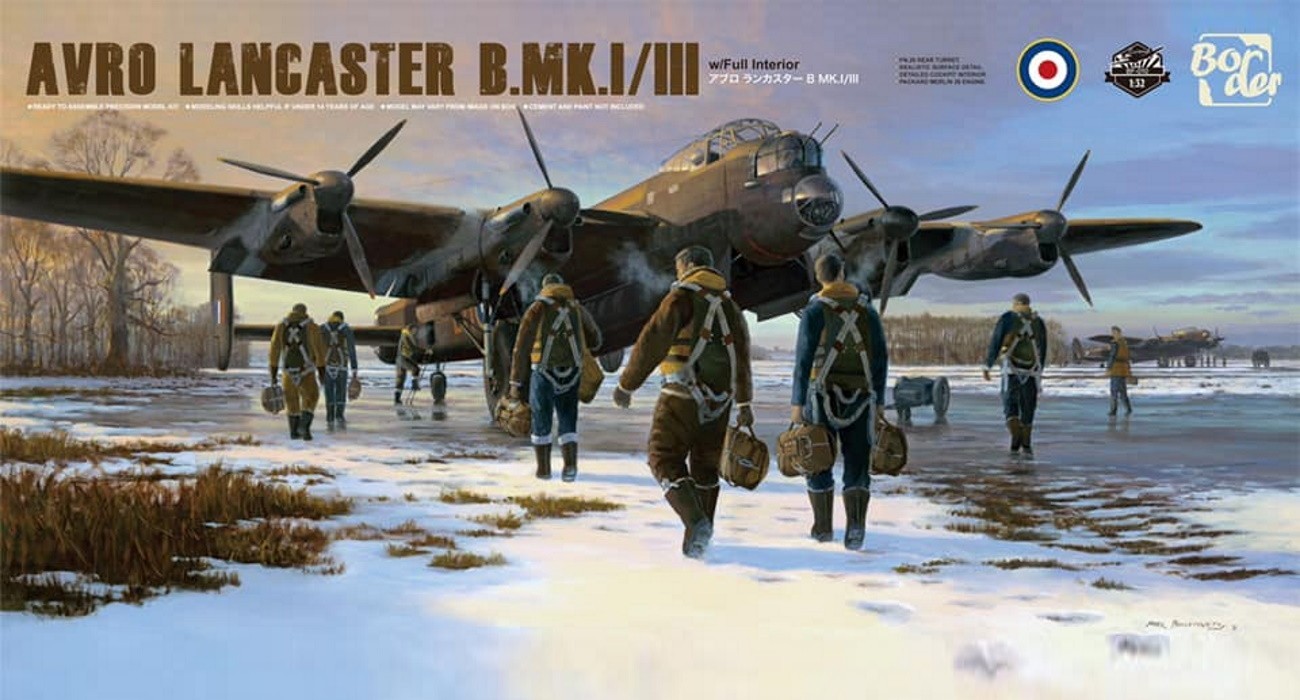 "Today we are releasing our first 1/32nd aircraft BF010 Avro Lancaster w/full Interior. When we first saw the 3D model and BOXART of it, we were hooked. Due to the change of events in 2020, we ended up acquiring the molds for this kit. We spent a year doing more testing, fixing, including making instructions without design drawings in order to make this epic kit a success. Finally we finished it. We contacted the artist, Mr. Mark Postlethwaite. and purchased the rights to use the painting from him. It will eventually be marketed as BOXART for this product. Due to many production troubles and mold maintenance issues, the product will be sold in limited quantities worldwide and will not be produced again for a certain period of time afterwards. This Christmas season, it will be available for pre-order all over the world"!.......................................Border Models
You might think that it's the WNW Lanc; I couldn't possibly comment.
Thanks to Erwin Leetink [Golikell] for the heads up on this news
Avro lancaster B Mk. I/III - 1:32

Please remember, when contacting retailers or manufacturers, to mention that you saw their products highlighted here – on AEROSCALE.