Originally produced in 1:32 to cater for the H.K. Models and (then imminent) Wingnut Wings kits, downsizing the set makes great sense, opening it up to the much wider customer base who will build a Lancaster in 1:72 on account of cost or lack of space.

Along with the change of scale comes a redesigned layout, allowing the full sets of letters and numerals to be spread across just two decal sheets instead of the original four. Once again each character is offered in multiple styles (two in the case of the codes letters, three for the numerals) to cater for variations seen on the full-size aircraft.
Of course the quality is unchanged compared with the originals, with the crystal clear carrier film trimmed tightly each element except where its included to avoid the decal folding back on itself during application. The Dull Red chosen looks spot on compared with my references.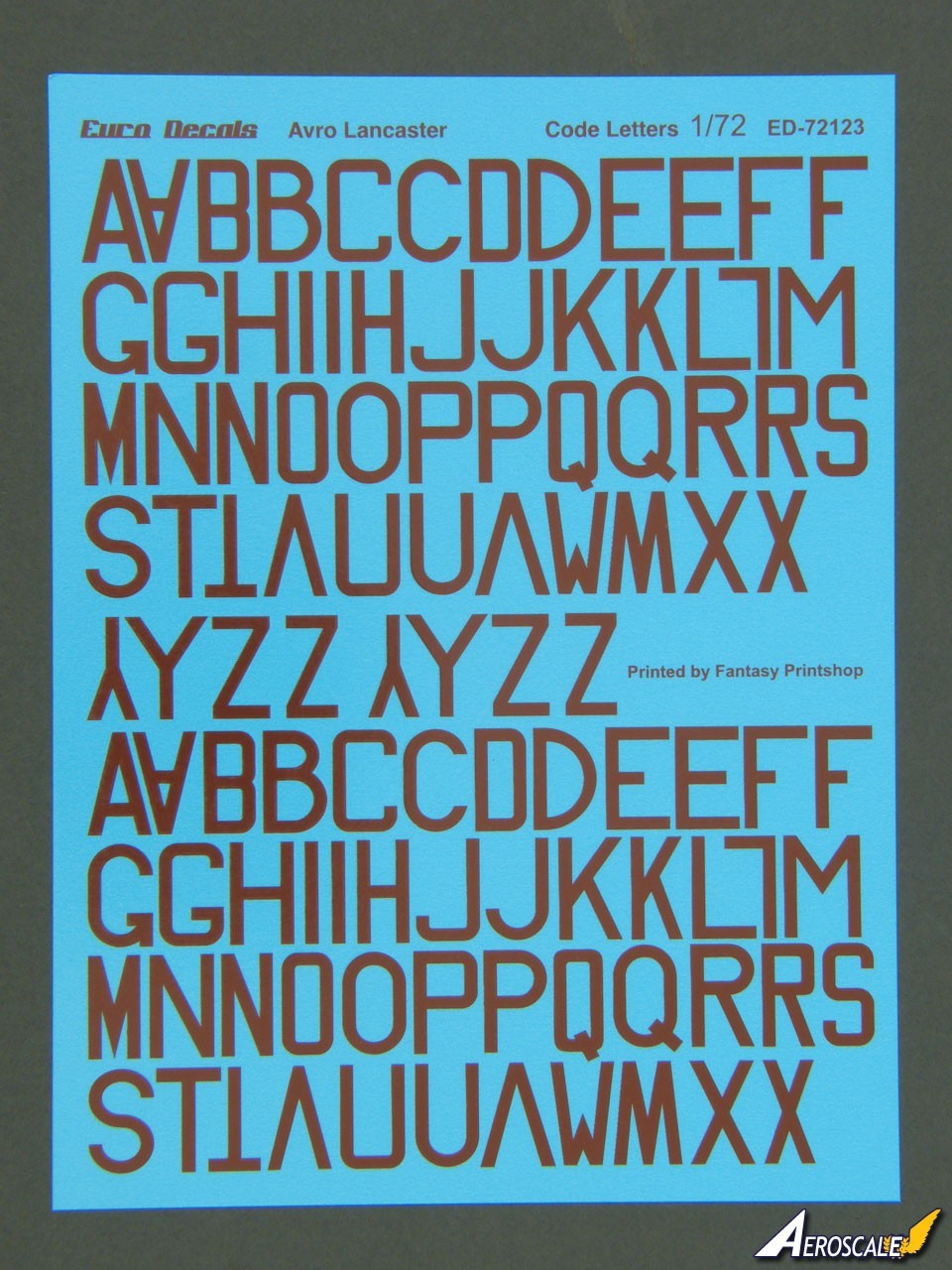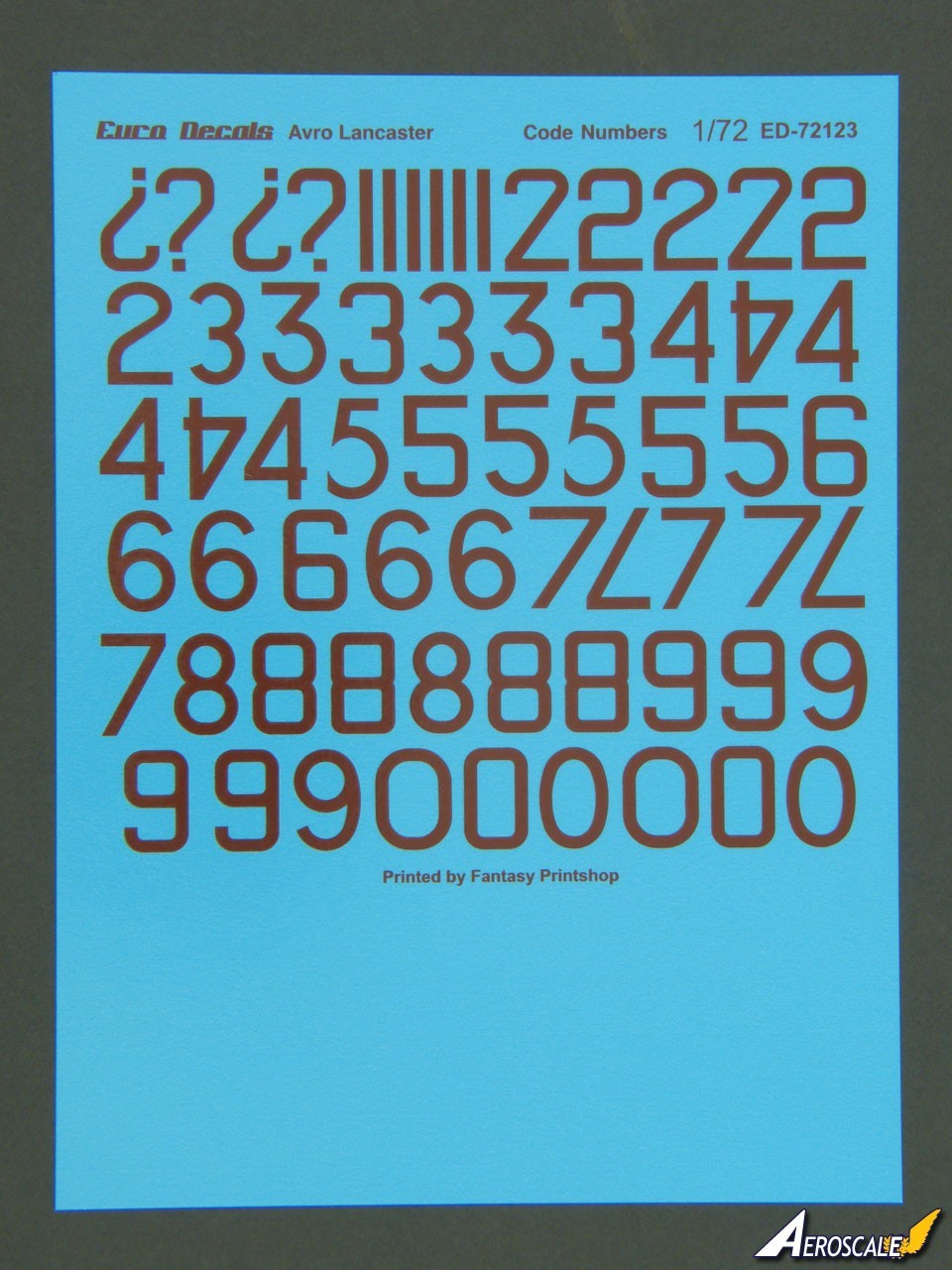 While Ray has included three colour profiles on the cover artwork, it's important to note that these are purely to illustrate how the code decals can be used; to complete the schemes, you'll need to source national insignia and serial numbers separately. Obviously, though, if you pick your subjects carefully, the set will provide sufficient codes for multiple builds, so it's ideal for club projects as well as individual modellers.

Conclusion
This is another excellent release from Euro Decals, ideal for anyone building a Lancaster in 1:72 - and equally applicable to other RAF WW2 "heavies" too.

Set #ED-72123 is available from Fantasy Printshop now - Price: £8.95

Many thanks to Fantasy Printshop for providing the sample sheet.

Please remember, when contacting retailers or manufacturers, to mention that you saw their products highlighted here - on AEROSCALE.