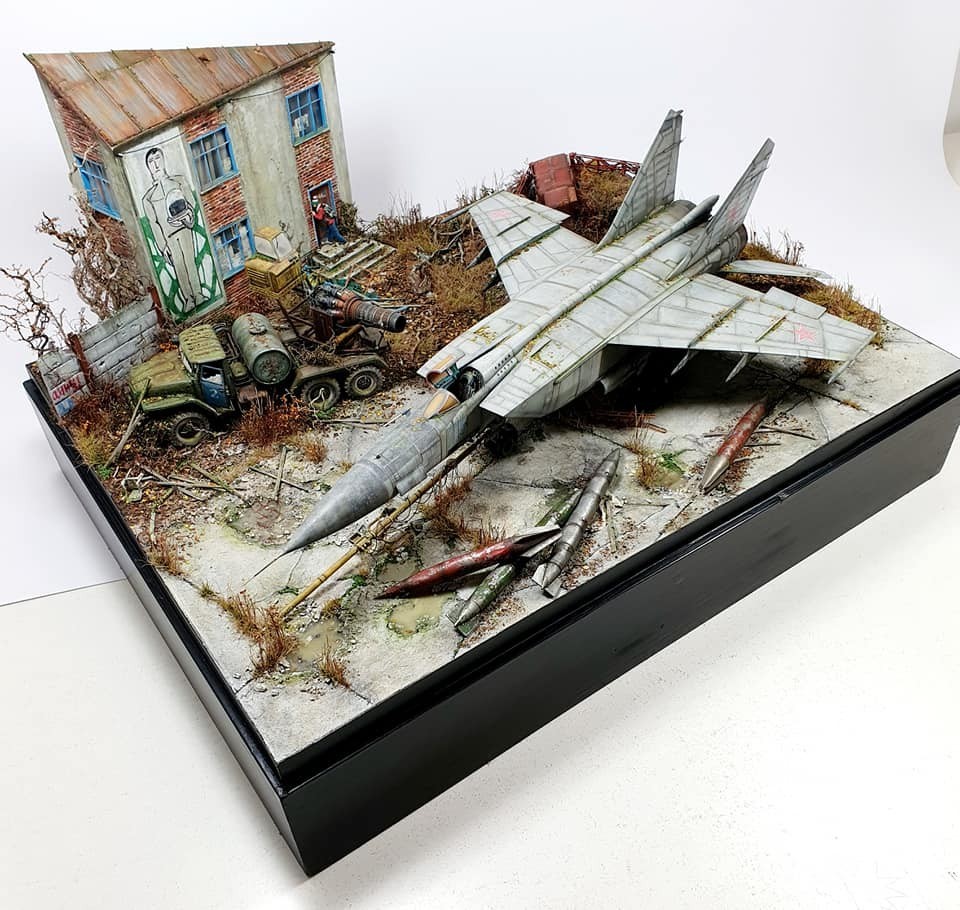 Adie Roberts continues his inspirations series to help modellers of all abilities to work out of their comfort zone building dioramas or just trying new builds.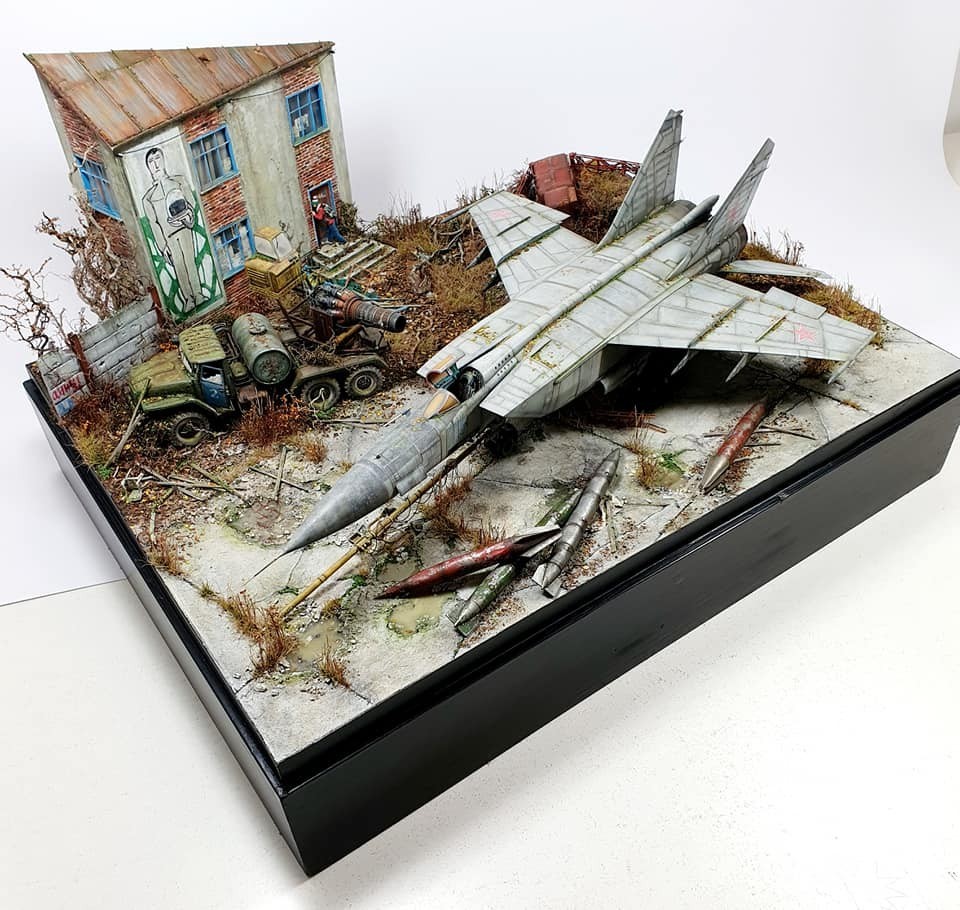 The Mikoyan-Gurevich MiG-25 was a product—and victim—of the brief vogue of supersonic nuclear bombers, specifically the Mach 3 North American XB-70 Valkyrie. Work began on the MiG-25 in mid-1959 and it made its debut flight, with a reconnaissance variant, the Ye-155-R1, on March 6, 1964. The interceptor prototype, Ye-155-P1, first flew on September 9, 1964. By then the intercontinental ballistic missile had redefined the Cold War "balance of terror" and the XB-70 had been scrapped, but the emergence of the Lockheed A-12 (and later SR-71 Blackbird) Mach 3 reconnaissance planes gave the MiG something to intercept. Upon its first public appearance in July 1967, the MiG-25 set 29 speed, altitude, and time-to-climb records, some of which still stand. In 1976, however, when Soviet pilot Viktor Belenko defected to Japan, his MiG-25 "Foxbat" (as the North Atlantic Treaty Organization codenamed it) revealed an overweight mass of stainless steel, since the Russians lacked the cutting tools and experience to work with the titanium that made the SR-71 so much more successful.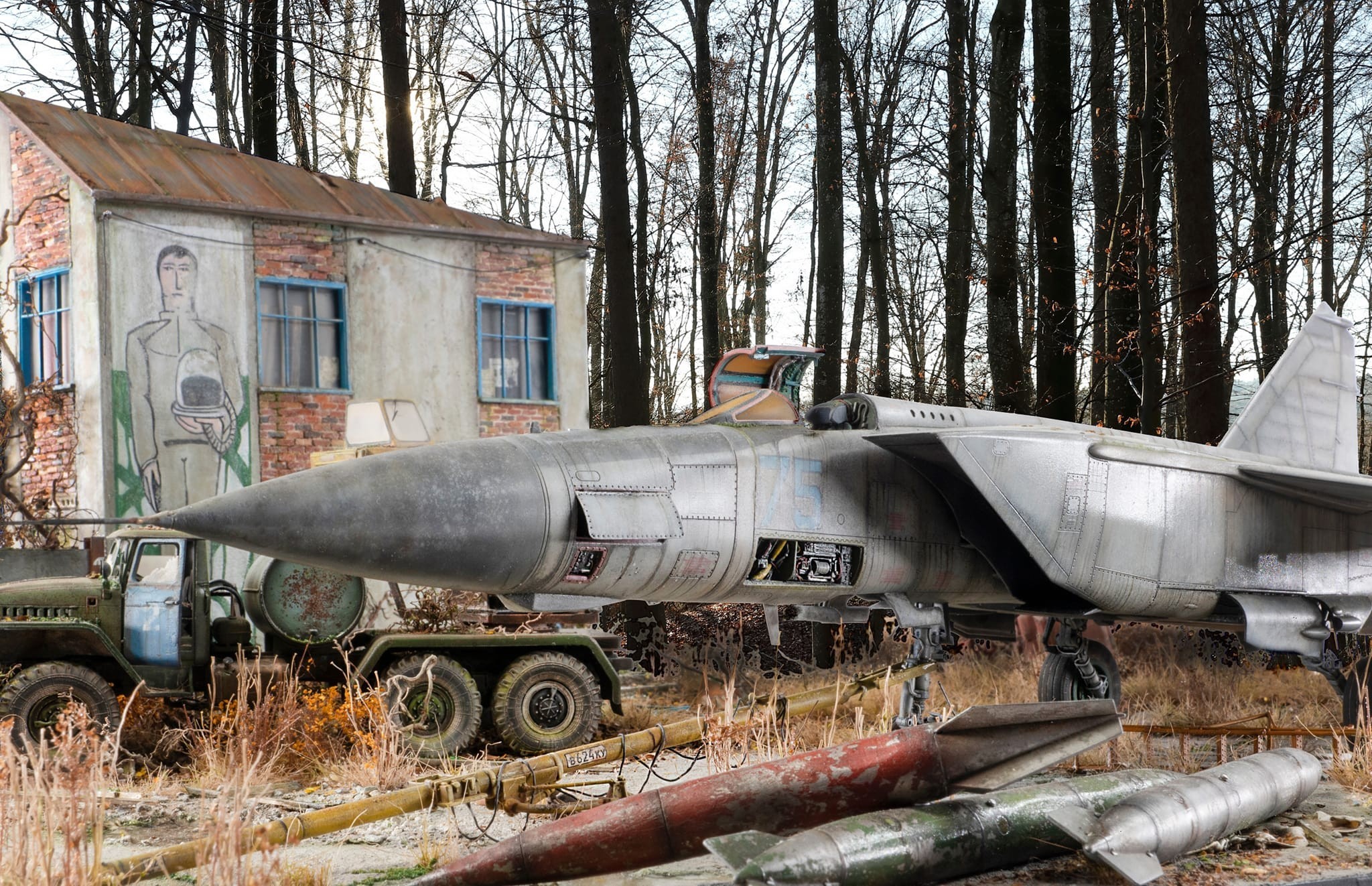 The MiG design bureau remained committed to producing a total of 1,190 Foxbats, and the airplane's speed made them quite useful high-speed reconnaissance planes, even if they remained second in performance to their Blackbird rivals. They were also used in electronic intelligence, training, and bombing. Although the study of Belenko's plane devalued the MiG-25s, it did earn them international sales among the air arms of Libya, Syria, Algeria, Iraq, and India. They saw combat over the Middle East, especially in the 1980s, when Iraqi aircraft dueled those of Iran. Most uncharacteristically, on January 17, 1991, it was a MiG-25 flown by Lieutenant Zuhair Dawood of No.84 Squadron, Iraqi air force, that shot down a F/A-18 Hornet of fighter-attack squadron VFA-81 "Sunliners" off the aircraft carrier USS Saratoga. Its pilot, Lieutenant Commander Michael Scott Speicher, was the first American killed in action during Operation Desert Storm.