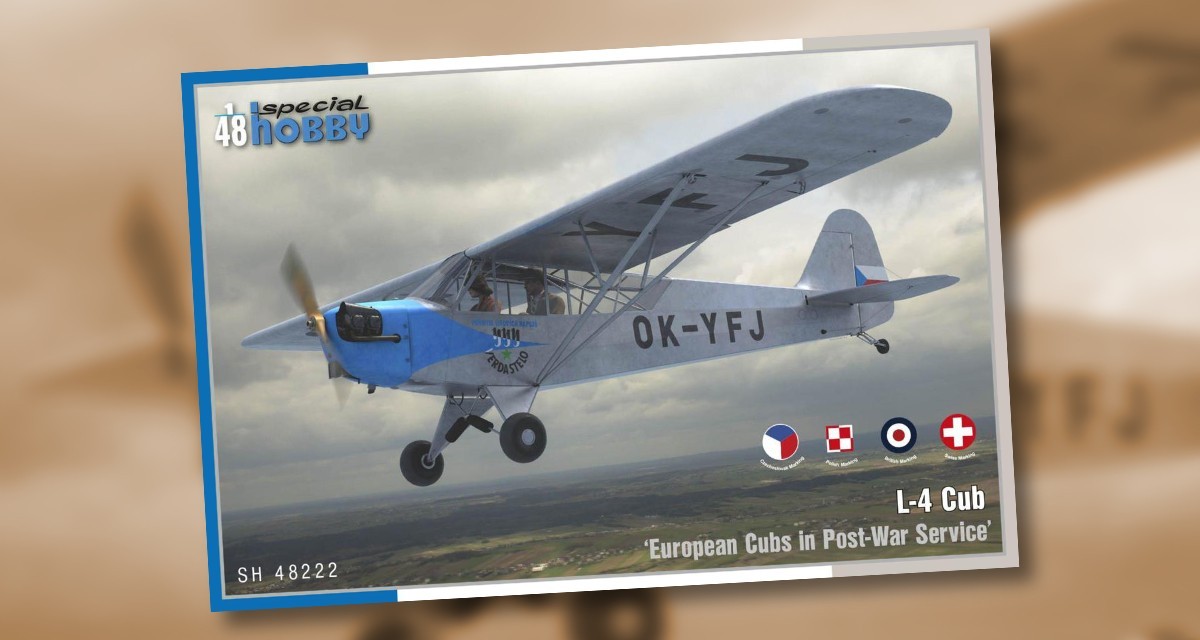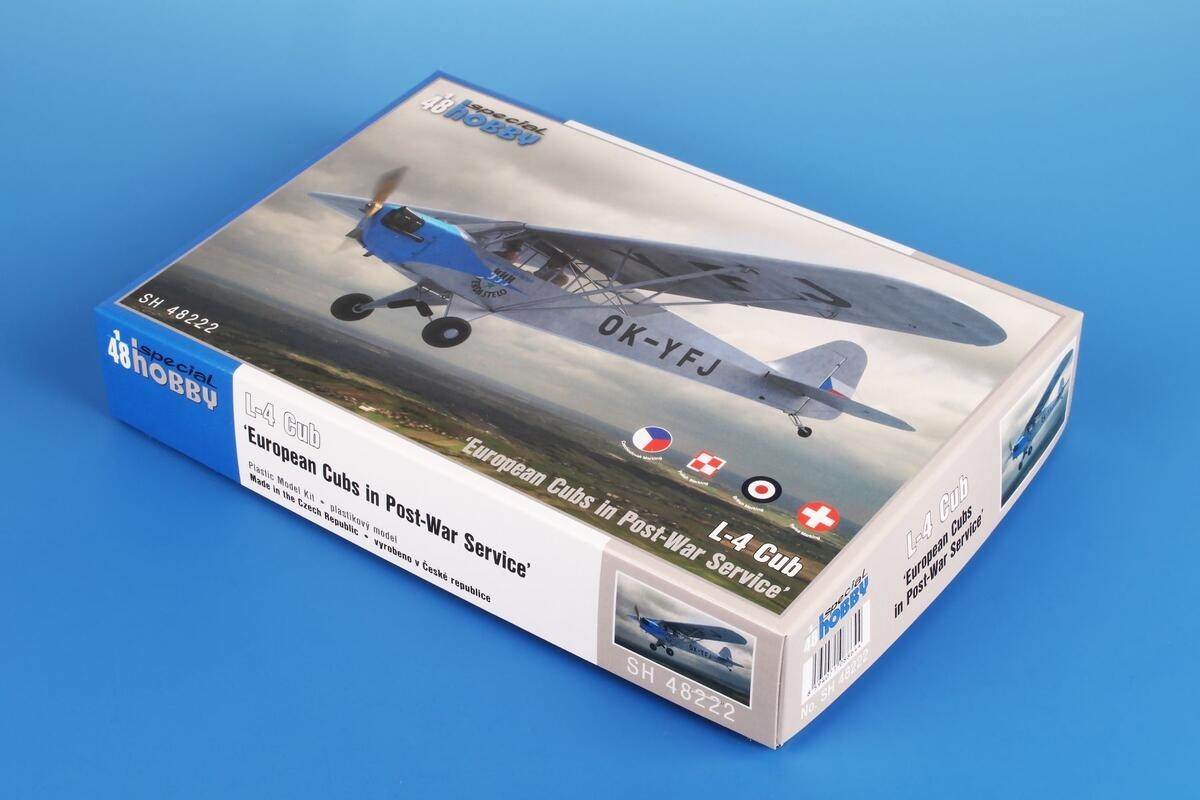 Quite soon it became clear to the US military, as well as the British RAF, that the rather large and complicated types such as the O-47 or Lysander which had been designed in the pre-war days for army co-operation, close support, artillery observation and liaison roles were in fact ill-suited for the real operations. Lighter types with the ability of very short take offs and landings proved much more successful. And arguably the most famous of all types of this category is the L-4 Grasshopper, developed from the originaly civil J-3 Cub which did really well during US.Army pre-war excercises.
While the L-4s proved their worth during the war, as they also did later when they attributed in the development of the sports aviation when the US began to sell cheapy the surplus machines. And many of those ex-war birds keep flying until these days.
The kit contains two styrene sprues joined by one with clear parts, a set of etches and a decal sheet catering for four machines. It offers markings for one Czechoslovak machine with an advertisement for alcoholic beverages on the fuselage, another one as flown in Poland, then one Piper from the UK which bears rather plain-looking colours and finally a Swiss machine in yellow with striking red trim.
- Colourful civilian options
- Brand new tooling, superbly detailed
- Also available is: paint masks M48007, resin cast wheels 4452 and the excellent, exposed engine P48002 made by 3D print.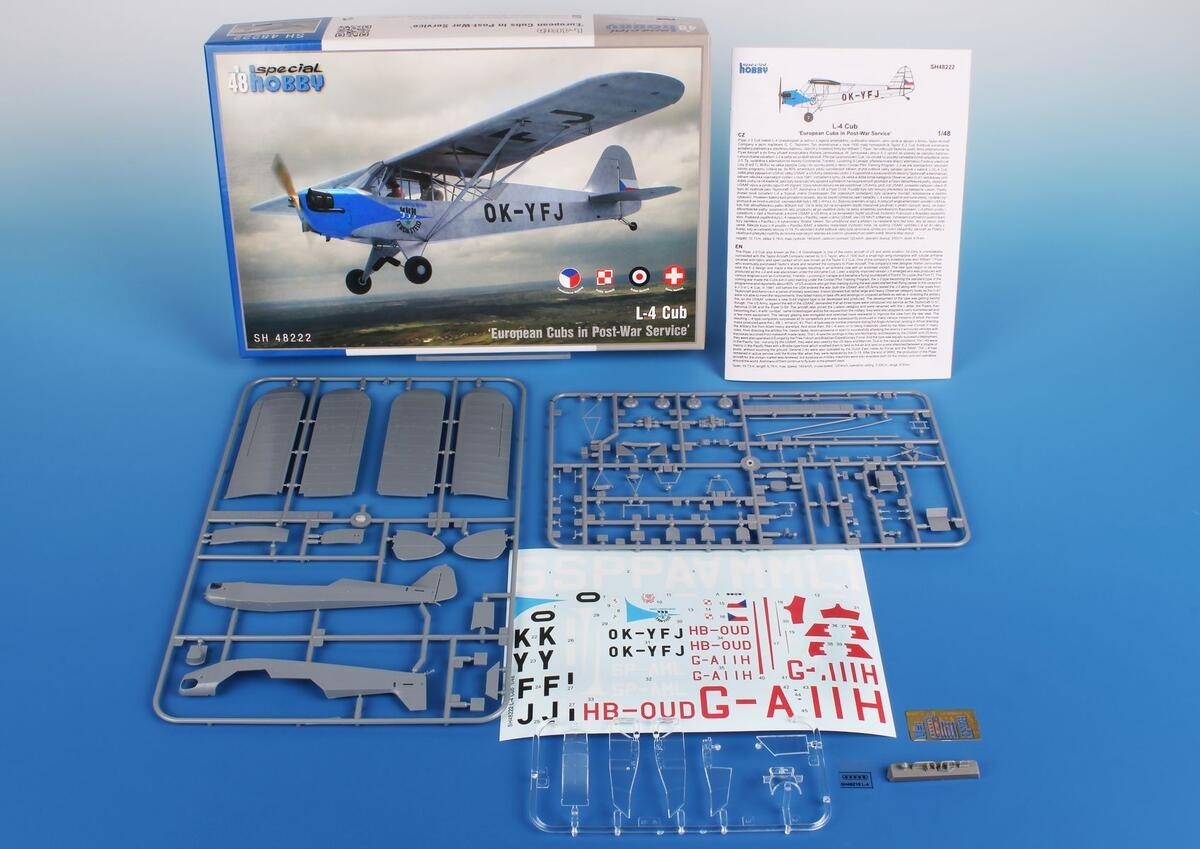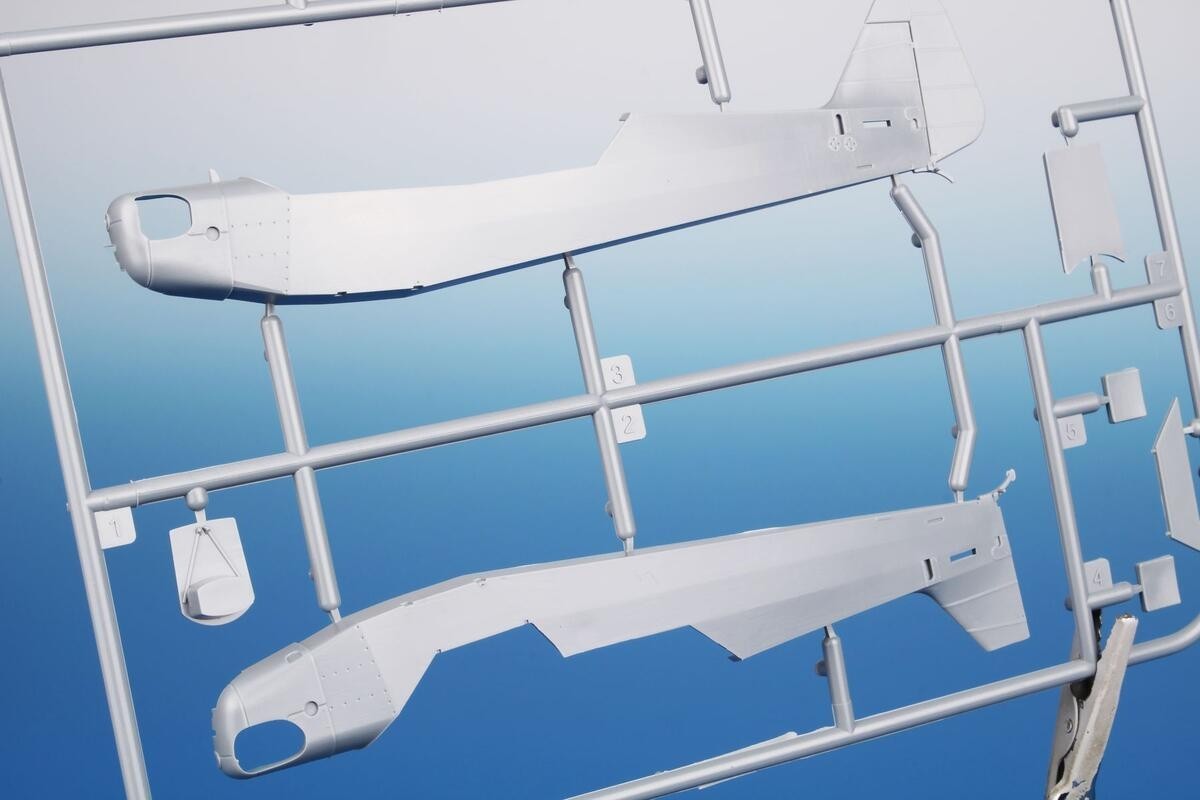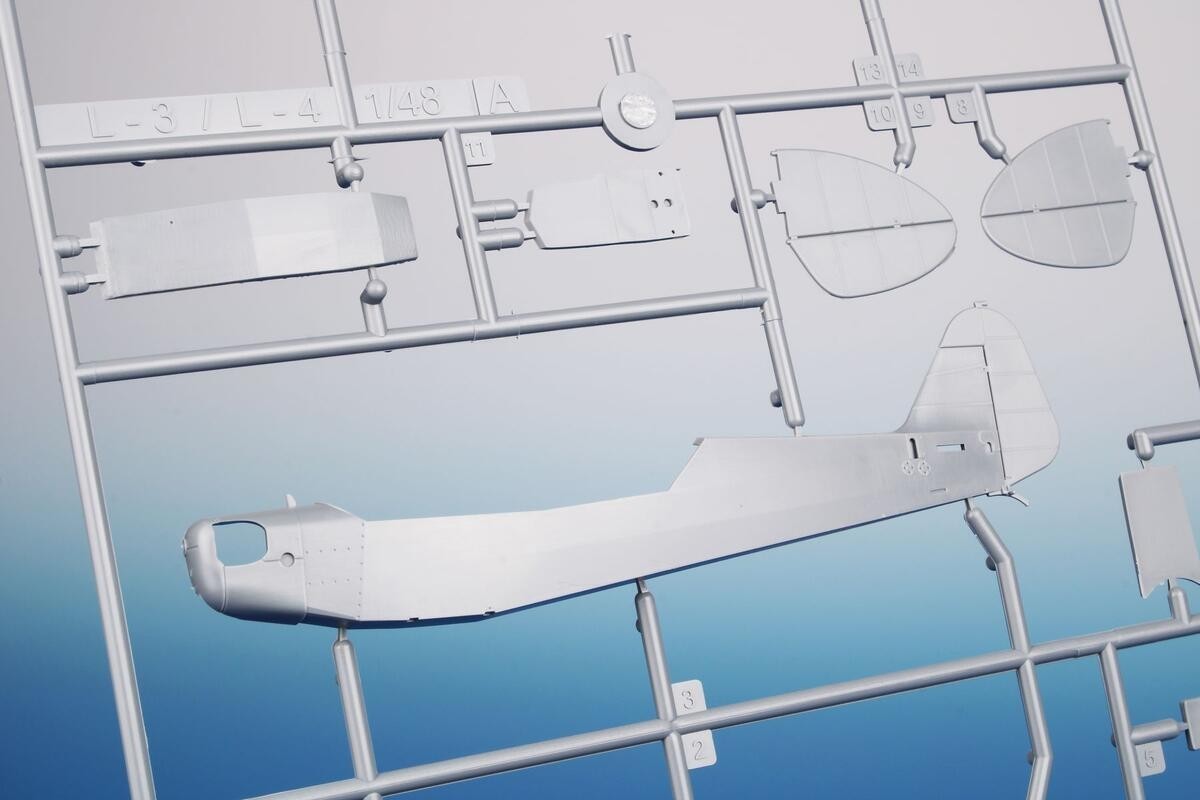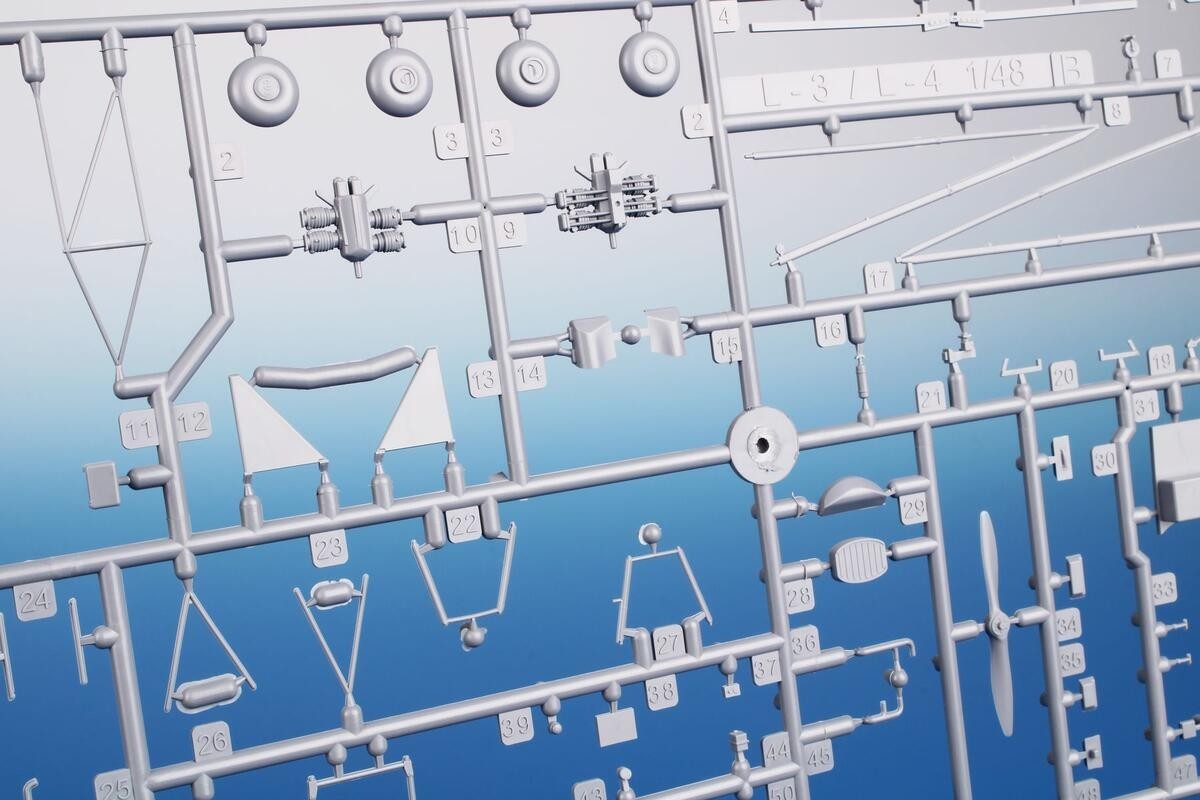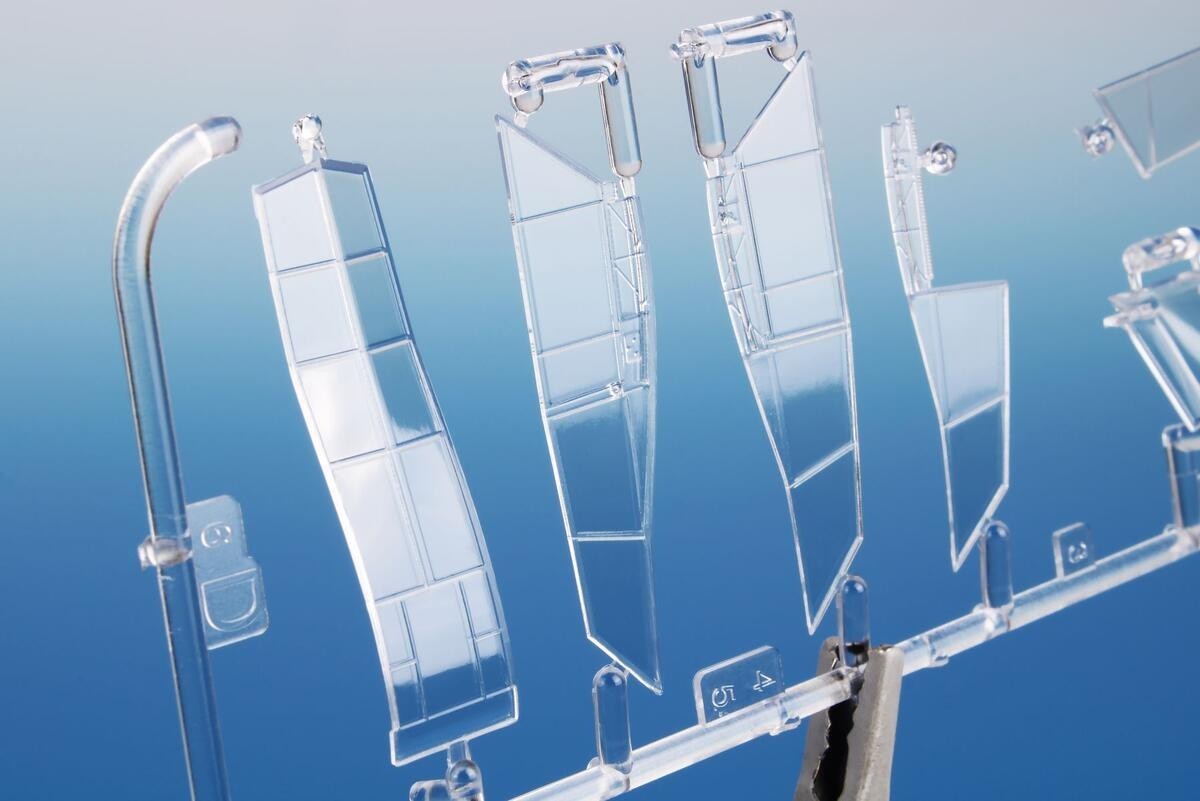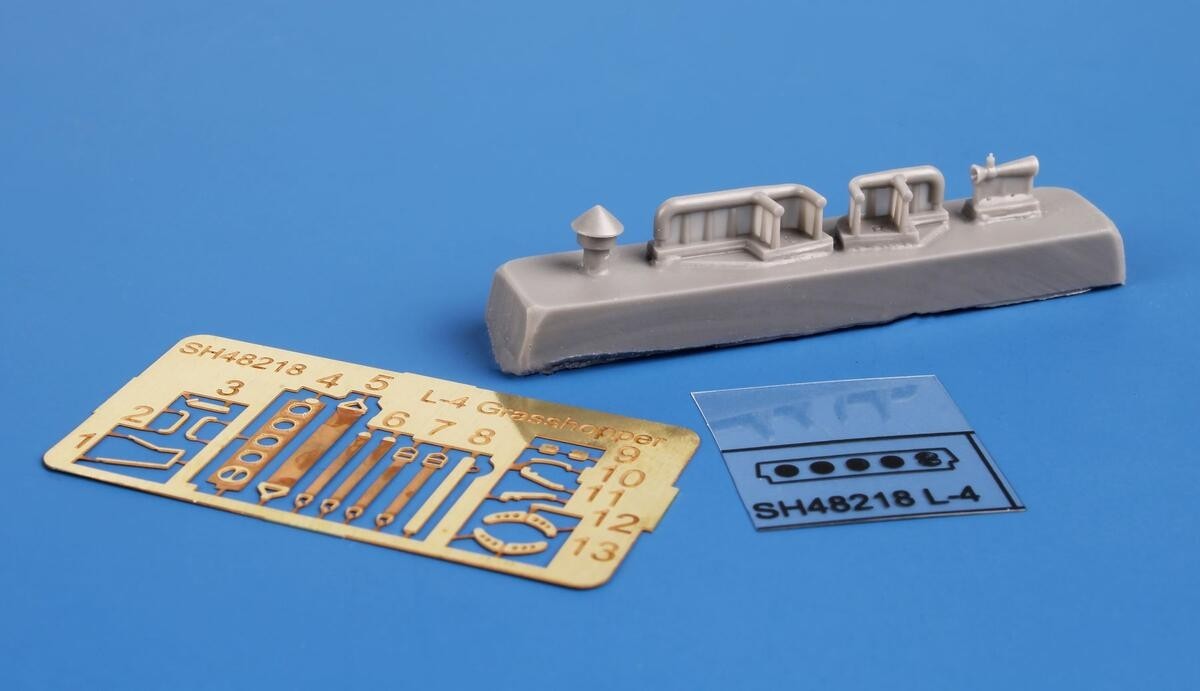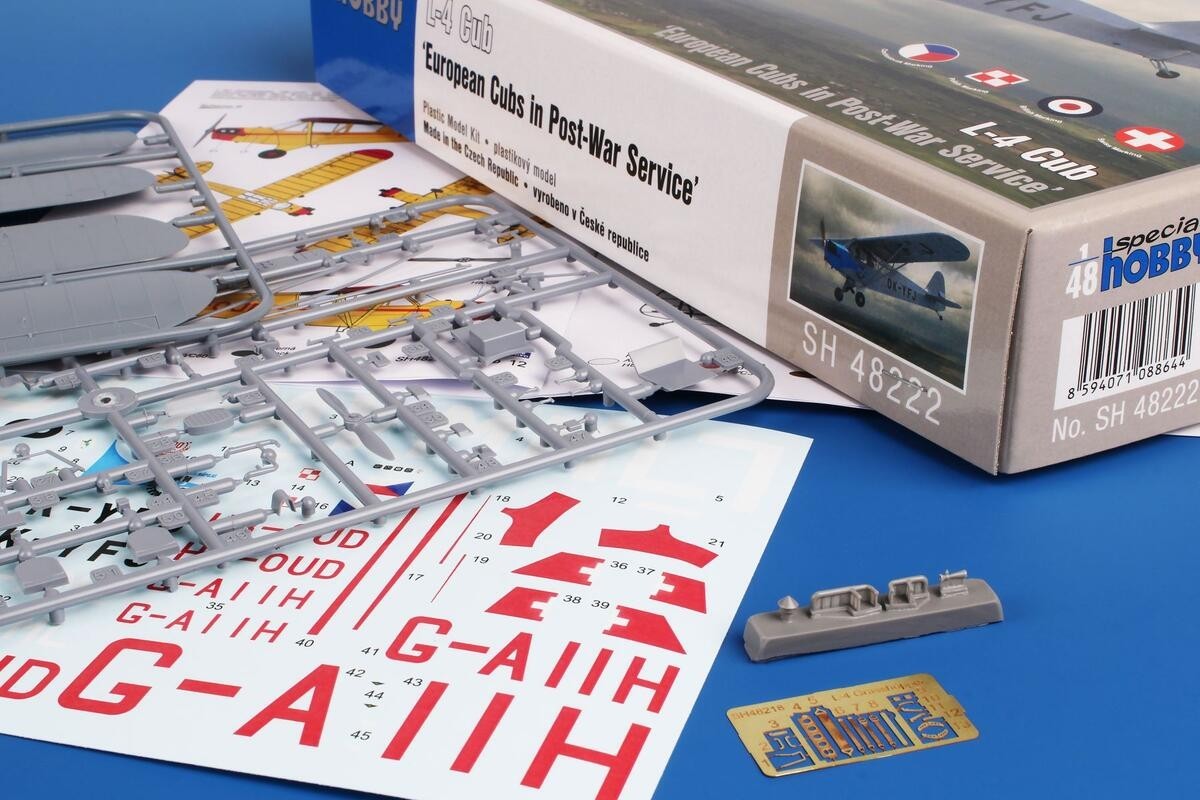 Item #SH48222 is available now from Special Hobby - Price: 23.70 Euros
Please remember, when contacting retailers or manufacturers, to mention that you saw their products highlighted here - on AEROSCALE