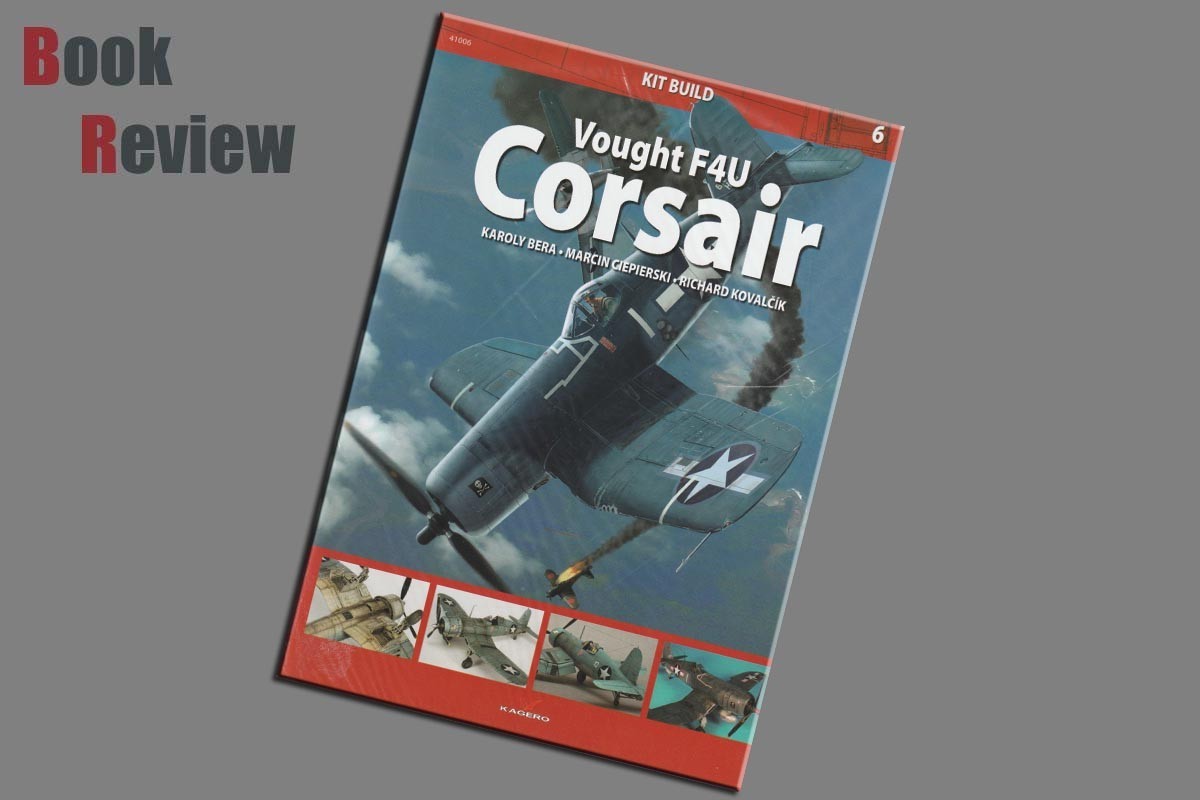 Introduction
Kagero has a good history of providing what the modeller is looking for, and most often hits the mark. One of the recent series of books started by Kagero is called 'Kit Build'. These books look at a specific aircraft in various scales and provide builds and finishing tutorials on those models by some of the leading lights in scale models today. Kagero being a Polish company quite often use Polish modellers, but as most are aware there are some fantastic finishes coming from this area of the world.

Review
This book is a soft backed offering that provides 66 pages of a good quality glossy paper in a glossy card cover. This release is number 6 in the series and offers three very different looking Vought F4U Corsair in1/48th and 1/72nd scale. The credits for this title go to Karoly Bera, Marcin Ciepierski and Richard Kavalcik. These titles as is common for Kagero are duel language with English on the Left and Polish on the right side of each page.
The books contents take you through the build and finishing of two 1/72nd scale kits and a refinish of a 1/48th scale offering all from Tamiya. The base kits from Tamiya are good straight from the box, but for those with the talent and time and the addition of aftermarket goodies can be built into stunning models. Here we have two talented modellers take us through their builds of the 1/72nd scale Corsairs with some added work by them to take this models to that high standard I believe most of us strive for.
The final of three offerings takes a past master that is no longer meeting the maker's standards and gets a new lease of life. The modeller here shows us one way of tackling a long finished model and finishing it a new. We are shown what steps the modeller takes in preparation and so answers a lot of the questions that arise prior to a new and improved finish being applied. The new finishing steps are also well covered in this title.
A nice present in this release is an A4 print on card to decorate your man cave or other area of choice.
Conclusion
This offering from Kagero answers a lot of questions the modeller may have and provides clear answers on how Karoly Bera, MarcinCiepierski and Richard Kavalcik tackle the steps in their work. I accept that with this title being aimed at a specific aircraft some modellers may think that the information is not for them; you could not be more wrong as while the Corsair is the model of choice the steps taken could be easily aimed at any number of models. The result is a well presented title that covers a good number of the gambits faced during a model build.