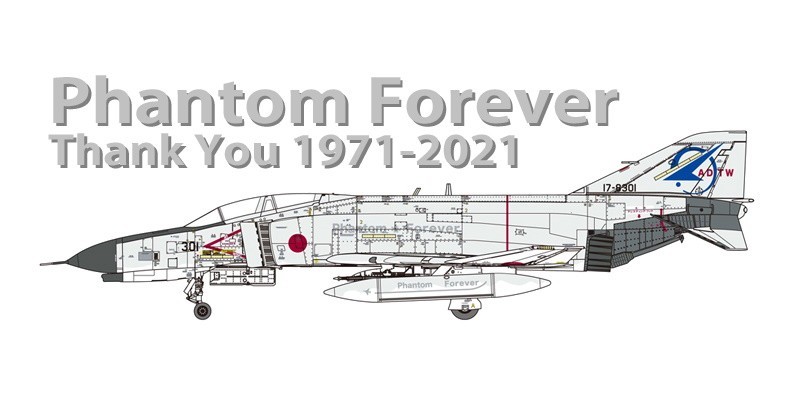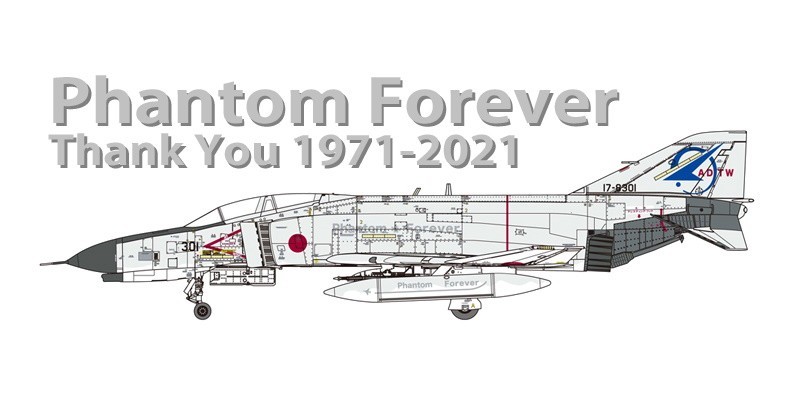 "On December 10, 2020, the F-4EJ "No. 301" with special markings suddenly appeared at the Air Self-Defense Force Gifu Air Base.This No. 301 is the first F-4 fighter introduced in Japan, and while it is said that all F-4EJ aircraft will finish operation, the surprise that the first introduction will draw a special marking at the end of operation is a big topic. I called.

I hurriedly modeled this aircraft. Based on the F-4EJ fighter (FP37) kit released in October 2020, a decal that reproduces the special marking is set. In addition, new plastic parts will be added to the antenna parts on the back, which is a feature of this machine, and a horizontal stabilizer with a reinforcing plate will be set. Limited edition"………Finemolds
★ Developed based on the new mold kit in 2020.
★ Gifu Air Base No. 301 commemorative painting is reproduced with new decals.
★ New plastic parts have been added to the antenna on the back.
★ The central part of the fuselage is integrally molded with a slide mold.
★ The conspicuous parts division line is divided by the panel line as much as possible.
★ The inside of the cockpit and other details are precisely reproduced by laser engraving.
★ The small holes lined up in the splitter vanes are also reproduced by engraving.
★ The inside of the heat exhaust hole in the abdomen of the aircraft and the inside of the leg storage are also precisely reproduced.
★ The canopy can be opened and closed. The closed canopy is a separate part.
★ The horizontal stabilizer is designed so that the mounting angle can be easily and accurately fixed.
★ The heat-resistant plate on the tail is a separate part. Can be assembled after painting.
★ Package size Width 340mm, Depth 193mm, Height 50mm
★ Overall length 266mm, Width 164mm, Height 69mm
★ Number of parts 158 + decals
72937 - Air Self-Defense Force F-4EJ fighter No. 301 final – 1:72
Please remember, when contacting retailers or manufacturers, to mention that you saw their products highlighted here – on Aeroscale.