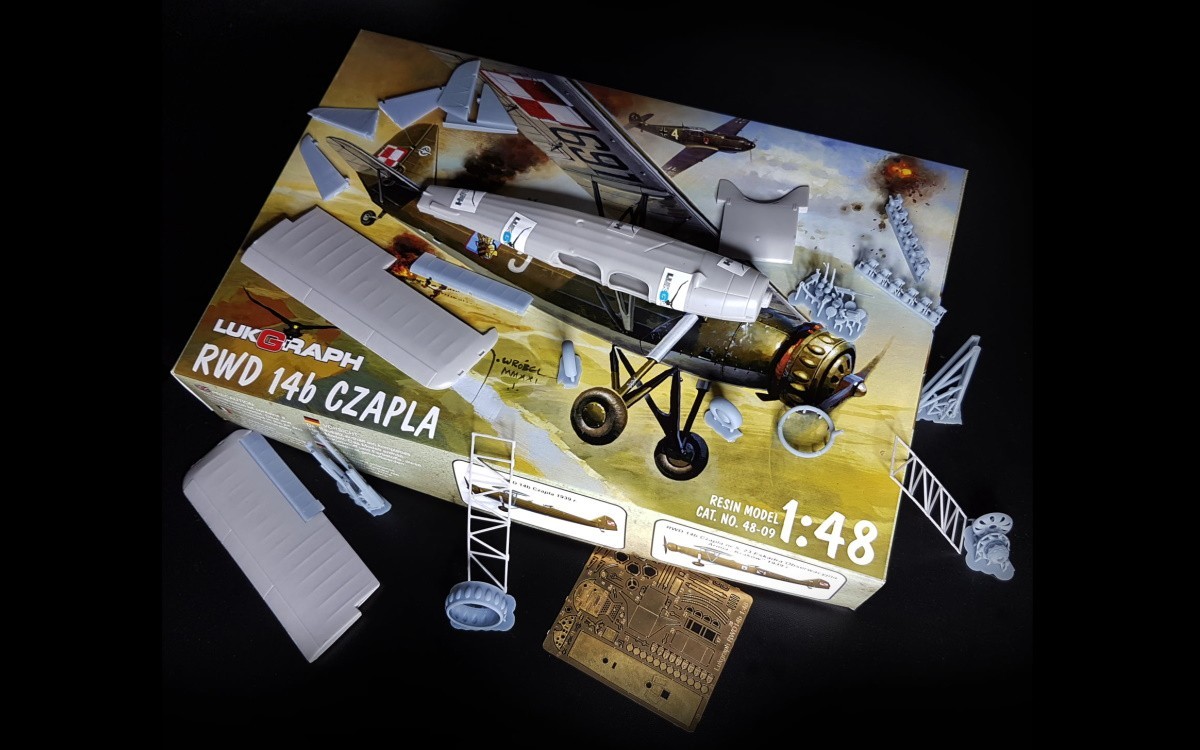 "Heron on a scale of 1:48 on the last straight (you can see the finish line in the background).
In a nutshell: hull, wings, centropolitan and truss are casts. Everything else - dozens of parts are 3 D prints (engine with separate cylinders, block, engine cover and also ballasts, wing flats, gunshots,interior propeller... and many more). Shots under the centropay will be reinforced with 0,5 mm brass wire to facilitate the installation and geometry setting. The model for resin standards will be detached very strongly (there will also be a lot of tin parts).
More details about the set on the day of taking orders(approx. 2-3 weeks)"…………..Lukgraph
48-09 – RWD 14b Czapla [Heron] – 1:48
Please remember, when contacting retailers or manufacturers, to mention that you saw their products highlighted here – on AEROSCALE.