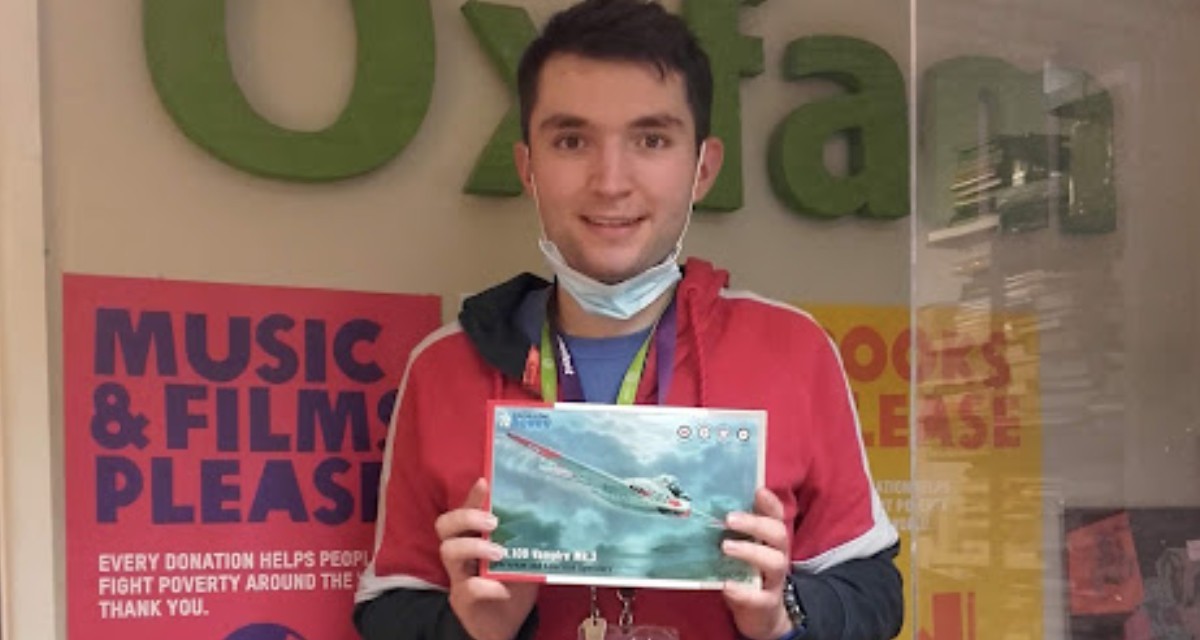 Jon has faced many difficulties in life, but works incredibly hard to overcome these as a volunteer at Oxfam, helping millions of people in the greatest need throughout the world.
He's recently started scale modelling, so I was absolutely delighted to be able to present him with a gift, generously provided by Special Hobby - their brand new 1:72 boxing of the Vampire Mk.3.
Jon was absolutely blown away - literally lost for words at the time! But he sent this as an email for Special Hobby later:
"Dear sir or madam
Thank you so much for the model of the day Vampire Mk 3. I am looking forward to giving it a go. Model building is a new hobby of mine that I am enjoying doing. I am looking forward to trying new models in the future.
Yours sincerely jc"
As you can see in the next photo, Jon's got straight to work!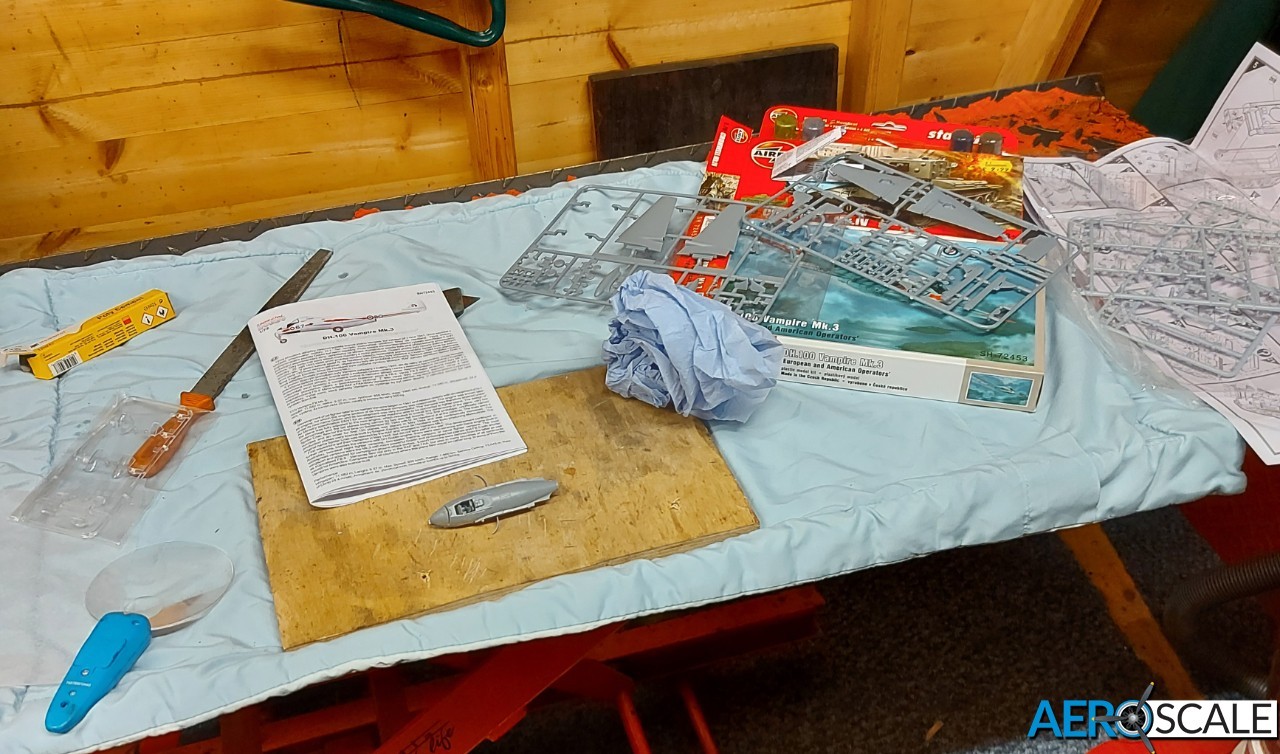 Looking at Jon's set-up in his Dad's garden shed, I think a little pack of modelling tools could be just the ticket as a Christmas present - definitely a finer file for starters...
Here's hoping this is just the start of a long and happy hobby for Jon. The work he does for Oxfam is amazing! I'd also like to take this opportunity to add my personal thanks to Ondřej at Special Hobby for making this possible.
All the best, 
Rowan.
Please remember, when contacting retailers or manufacturers, to mention that you saw their products highlighted here - on AEROSCALE