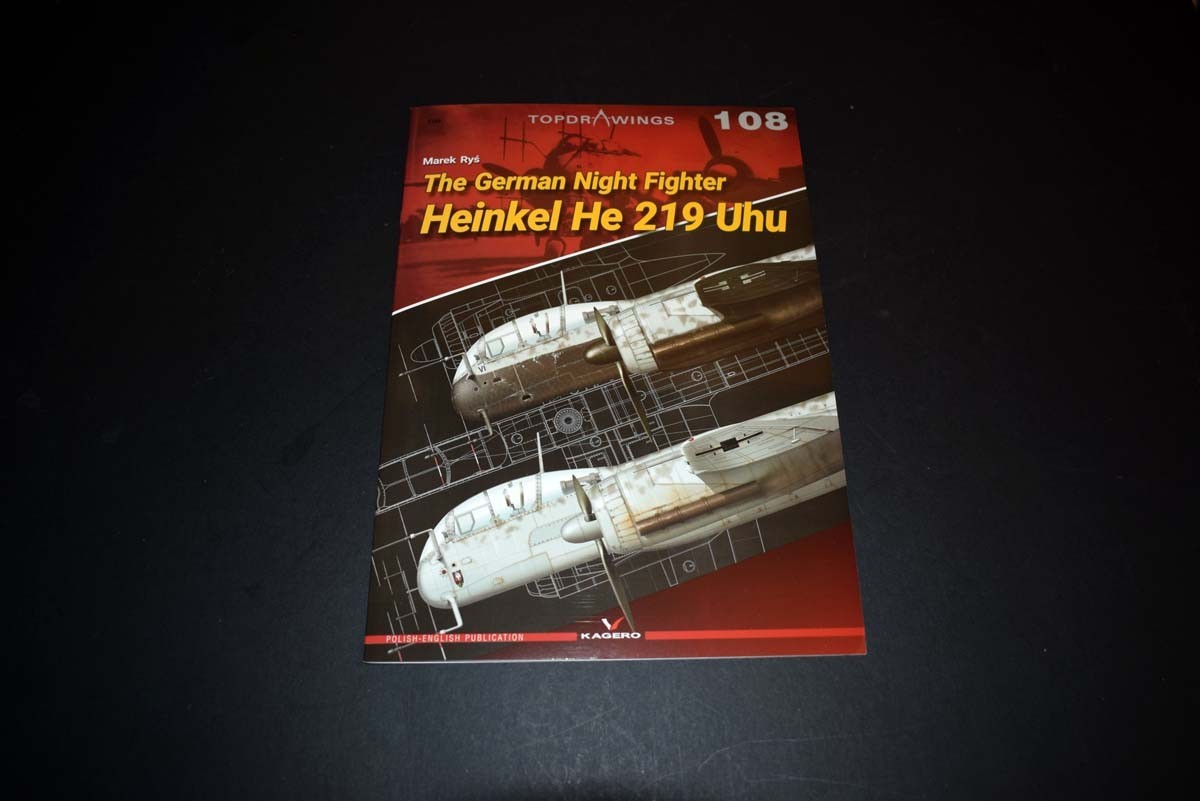 Introduction
The Heinkel He 219Uhu is one of those aircraft designed to do a specific task and in this case as a night fighter and it was a role in which it proved exceptionally good at. Kagero as part of their Top Drawings titles takes us for a close look at the Heinkel He 219 Uhu in popular scaled technical drawings. This series of books are designed specifically for the modeller and enable you to check the dimensions of a model in one of three popular scales in this case.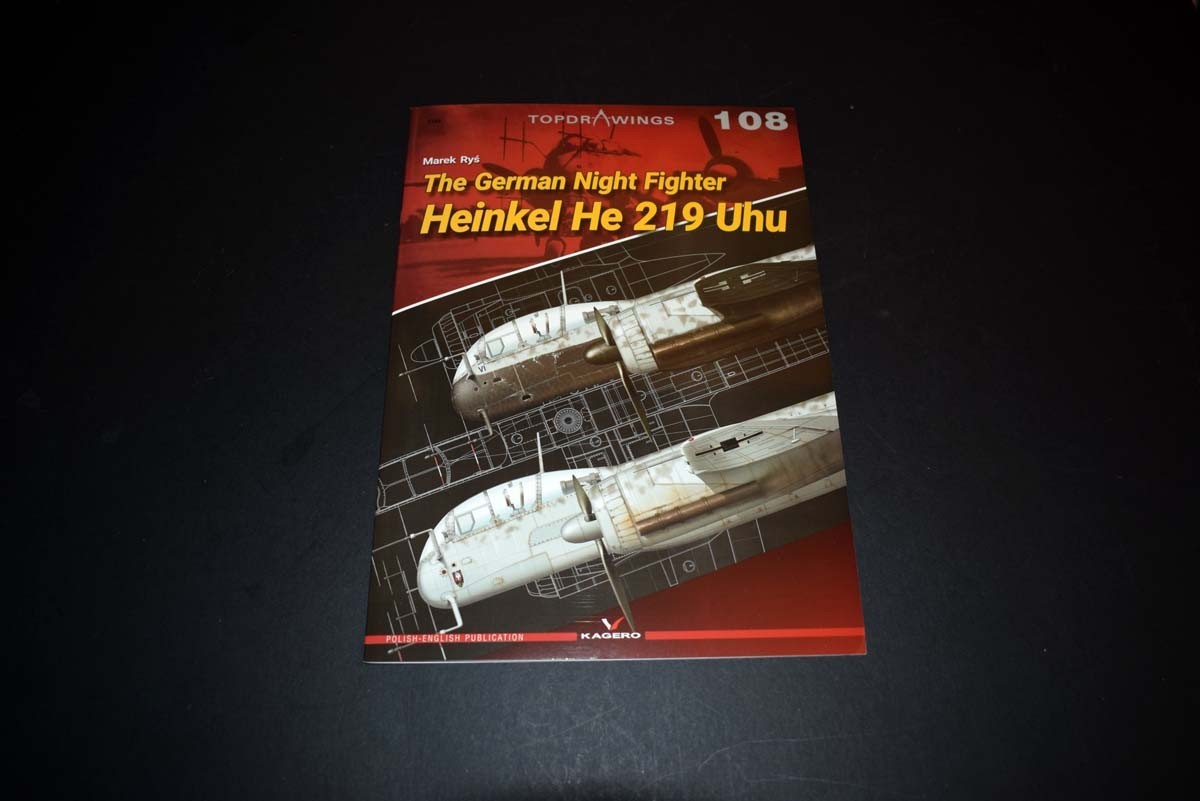 Review
This offering from Kagero in their Top Drawings line of titles is a soft backed book authored by Marek Rys'. The drawings are presented over 20 pages of great technical drawings and a few coloured side views. The drawings in this title are provided in 1/72nd scale but 1/32nd and 1/48th scale offerings are included via loose fold out sheets. Text wise we are presented with a very brief history of the aircraft design in both English and Polish text; English on the left side and Polish on the right side of the page. The text provided has a minimal amount of information on the aircraft type but misses out some details that were firsts for the Luftwaffe.
The Heinkel He 219Uhu was never officially put into production despite between 270 and 294 being built depending on whose numbers you wish to quote. The Heinkel He 219 Uhu had some stunning successes in the night fighter role due to heavy weapons matched with a good radar, one pilot claiming 5 Lancaster's in one flight despite being a trials variant! It was the first tricycle undercarriage aircraft to fly with the Luftwaffe and the first to have ejector seats fitted. It was fitted with weapons up to 30mm cannons and proved itself an exceptional night fighter, but for reasons that vary again depending on who you listen to it was not to be and possibly was great news for the RAF Bomber Command.
Inside of this title there are a further three sheets of drawings that are double sided and that fold out to A2 size, these fold plans provide great technical drawings in1/48th and 1/32ndscale and so cover every scale you are likely to be in need of. The drawings are done to a very high standard providing a huge quantity of visual information in possibly the most useful format for the modeller there is. I cannot really fault any of what is provided as it covers the major scales to a good depth.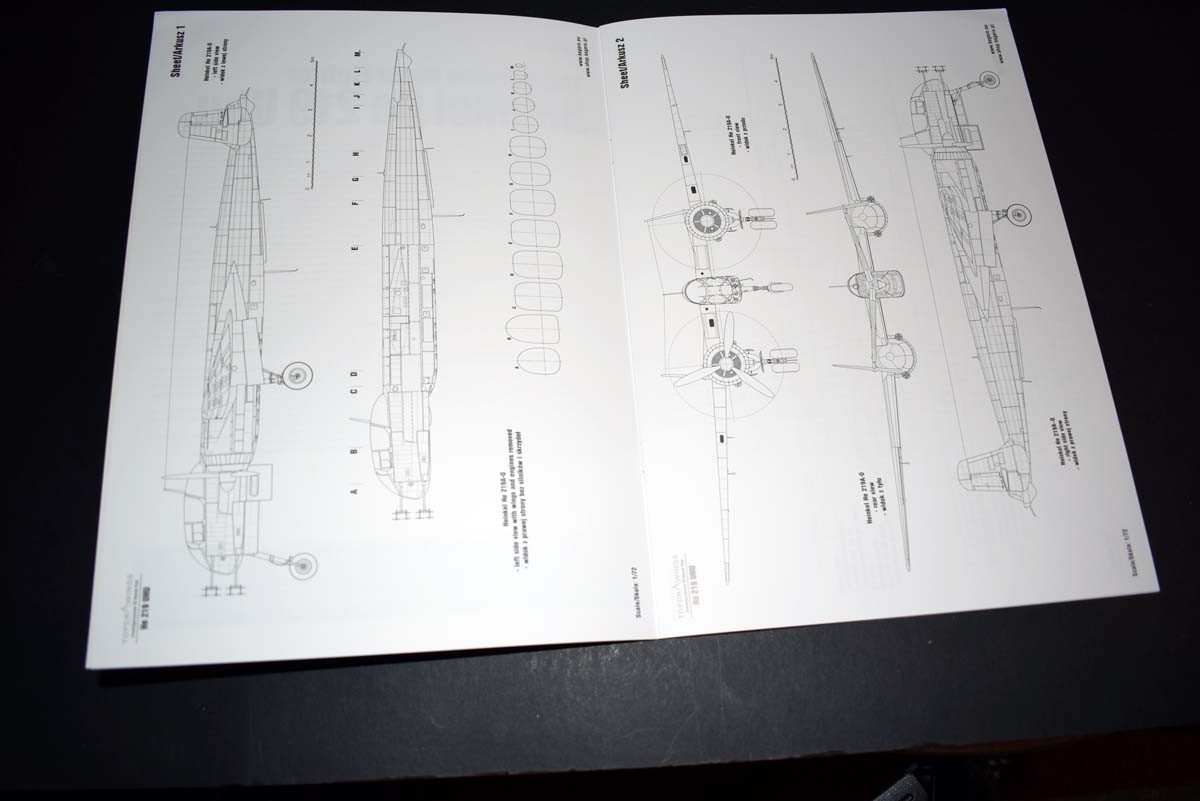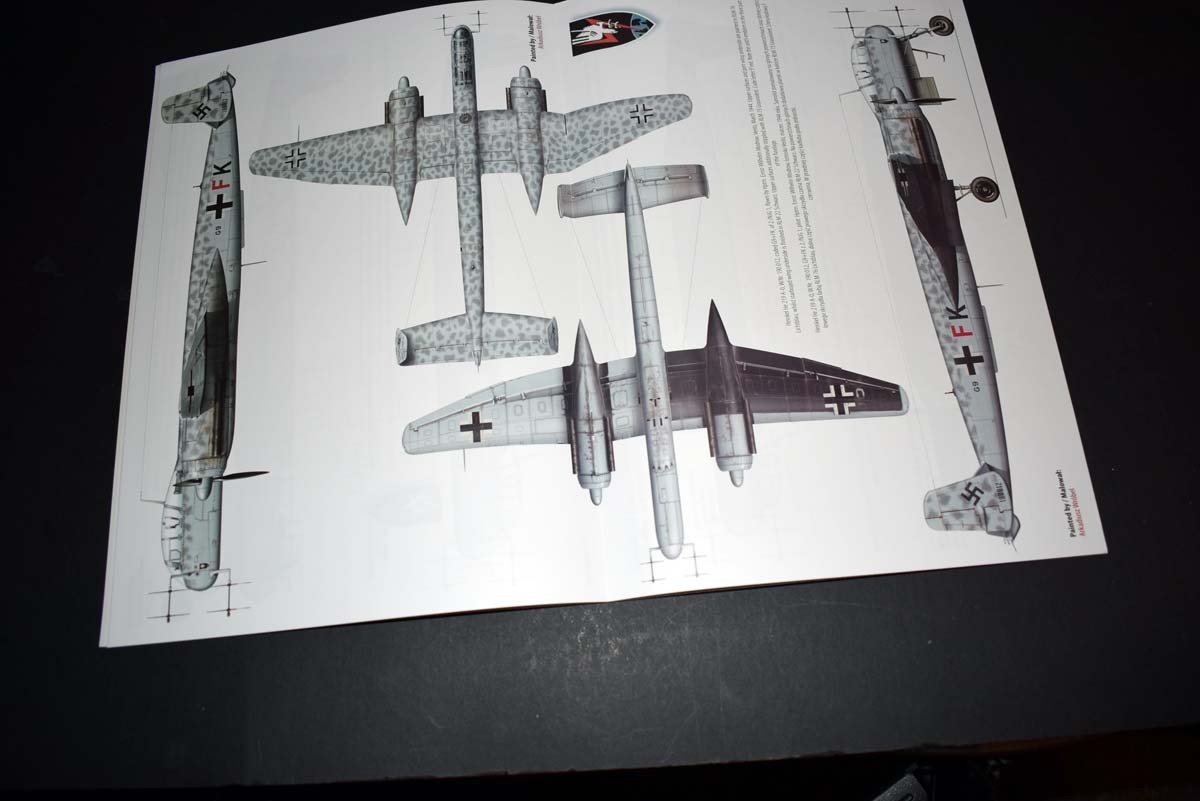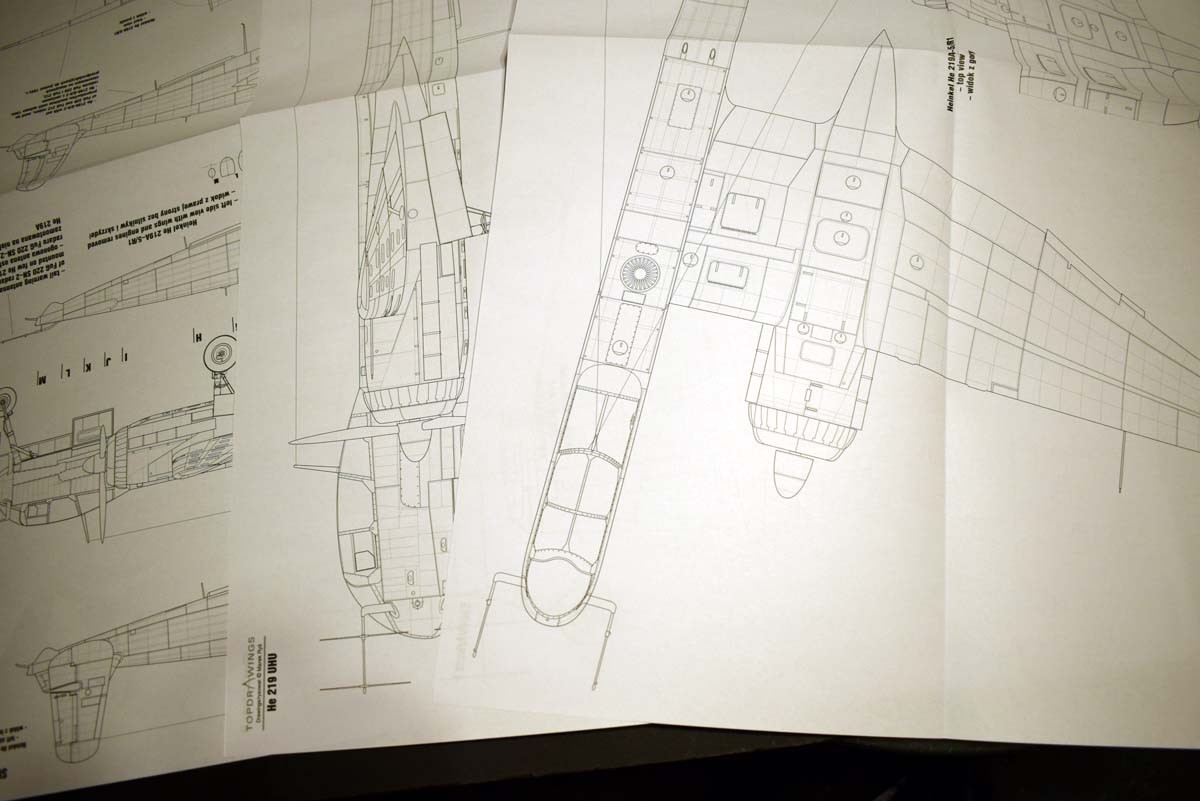 Conclusion
The Heinkel He 219 Uhu was a limited trials aircraft despite the numbers built and brought a number of firsts to the Luftwaffe; most note worthy being the ejector seat I suspect. Despite the low numbers produced across all designs its has received a far bit of interest in model form with the 1/32ndscale offerings from Revell possibly being the most noteworthy. This offering from Kagero covers the aircraft in great detail as regards the scale drawings and will be a great guide for the modeller, but if its written reading material you want then look for an alternate, if you have a model this is a great starting point for you.