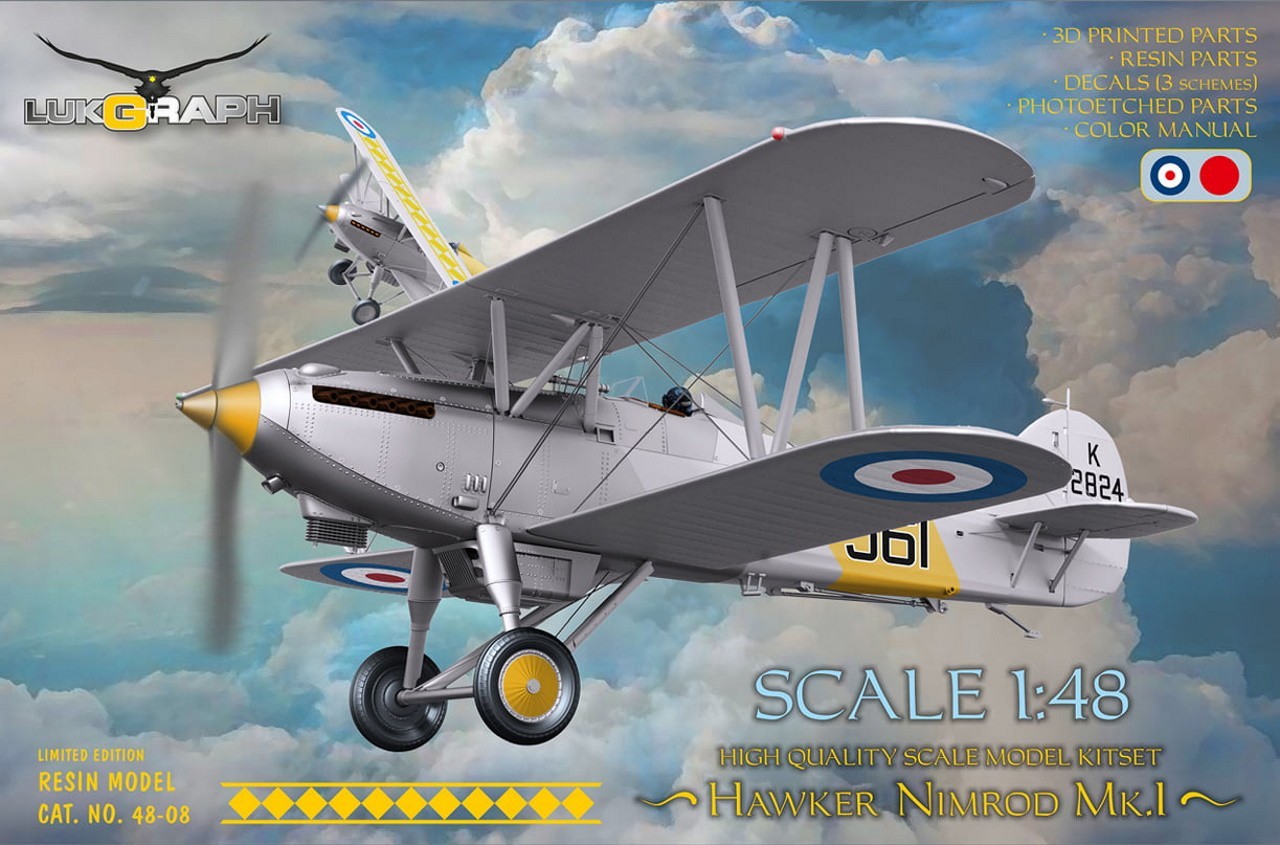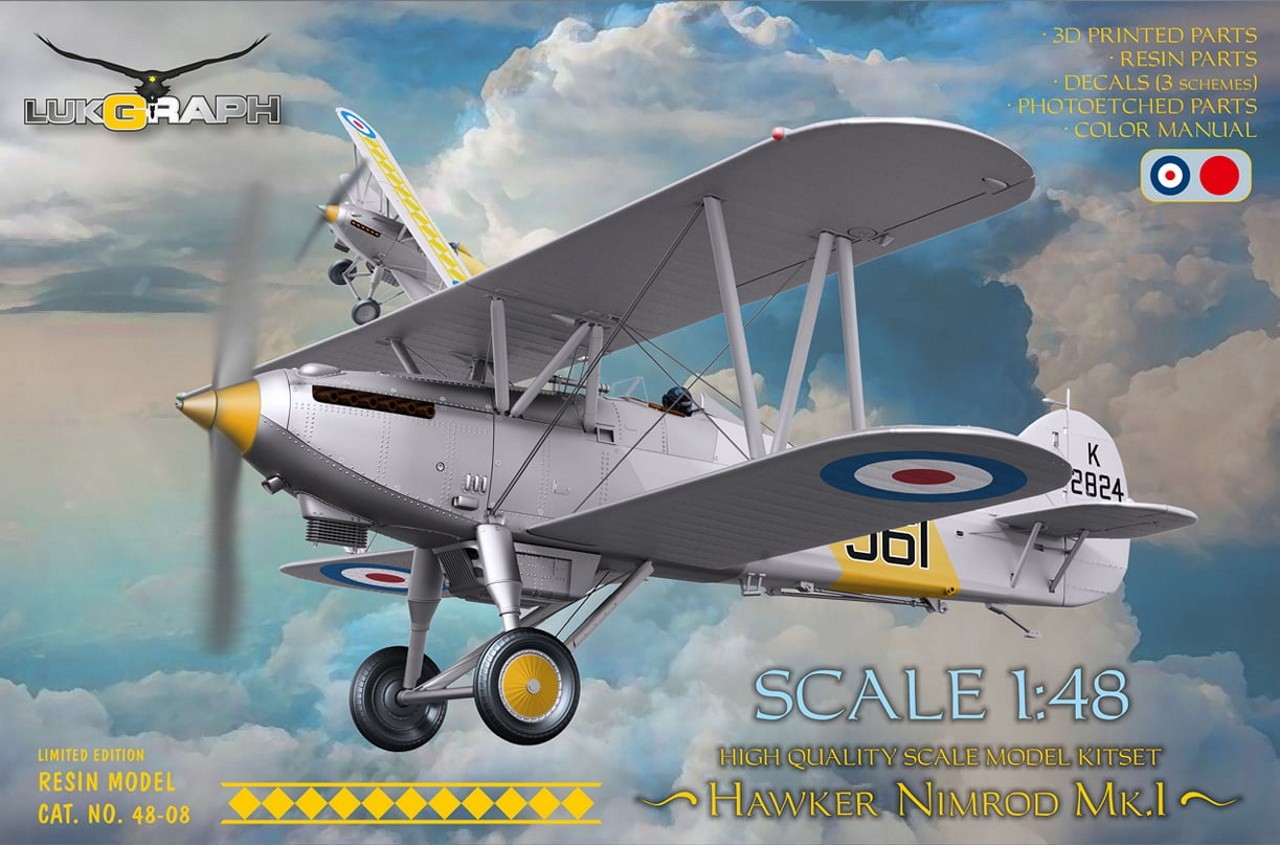 The Hawker Nimrod Mk.1, 1:48 very soon.

The set will include:
- Resin parts: fuselage, top, central and lower wings,horizontal and vertical tail wings. Wings are reinforced by steel rod.
All rest are 3D printed parts.
-3D printed parts (described below).
- Decals (screen printed) two of British painting schemes,
- Mask for Japanese export version, and British seat belts.
- Color manual (16 pages)
- Photo-etched parts (over 50 elements)
- Copper rod (130 mm x 0,8 mm) as hook and stand element.
- Laser cut cabine (mounted in PE frame) x 2
- Self-adhesive sticker cut as an instrument panel x 2
3D parts:
There are several innovations:
- grate-interior in one piece (it will save a lot of time searching for geometry and cleaning)
- main cooler also in 1 piece
- the exhaust pipe collector was originally supposed to be made of photo-etched sheets but in the end I made it 3D - it turned out very well.
- control panel integrated with the compass
When I was preparing 3D prints, I used the minimum number of supports to guarantee a printout, so you can cut all parts efficiently and without any problems. Overall, there are almost 50 parts of direct components from 3D printing. All the printed parts will be described in detail in the model manual.
Special thanks to Mr. Glijn Van Driessche for help with this project, photos and and good advice.
Kit will be available in the online store: www.lukgraph.pl at the end of December. The estimated price is around 89EUR.
48-08 - Hawker Nimrod Mk.1 – 1/48
Please remember, when contacting retailers or manufacturers, to mention that you saw their products highlighted here – on AEROSCALE.