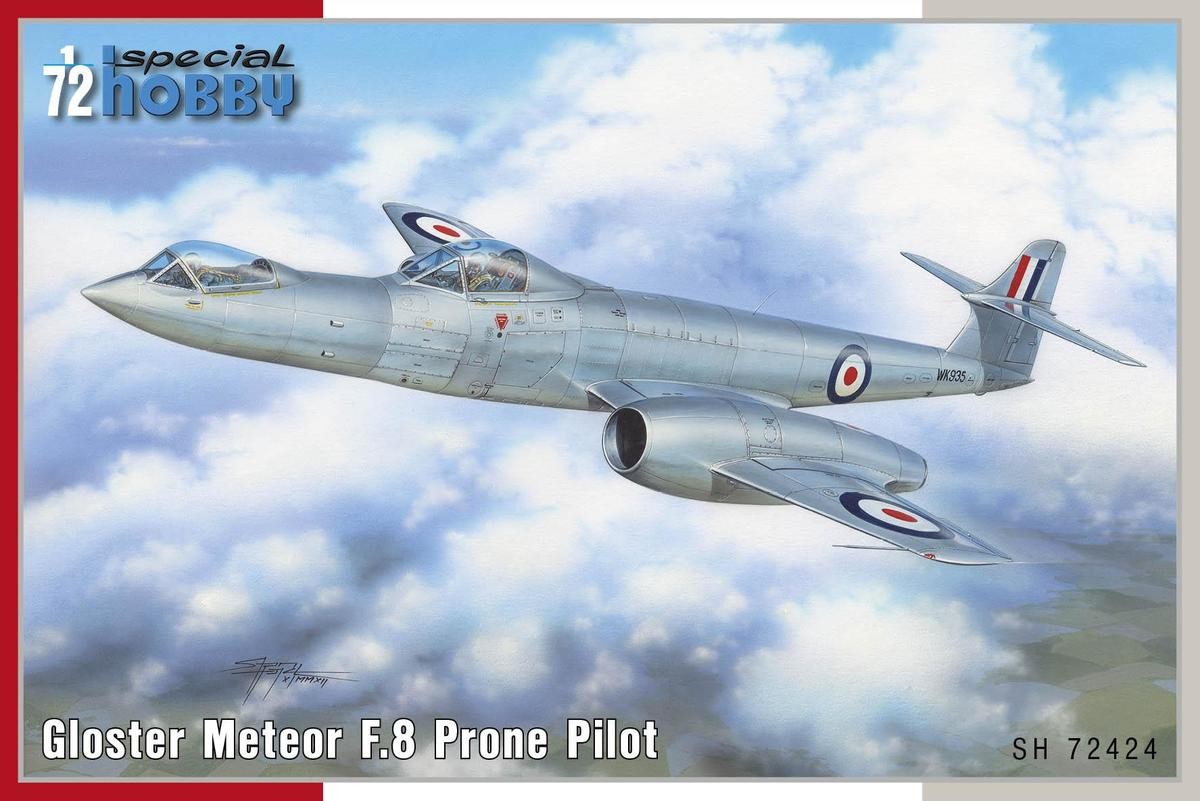 "In the 1950s, when military aircraft were beginning to reach the sound barrier, it was supposed that the pilot should fly in the prone position so that he could better withstand the expected enormous g-loads. A Meteor Mk.8 airframe was converted to carry such type of pilot's cockpit, which was simply fixed to the fuselage in front of a standard cockpit. And the kit of this version is now being offered again, this time in the Special Hobby range.
attractive-looking type
unusual version of the Meteor
limited quantity only"

Kit #SH72424 will be available from Special Hobby soon - Price: 24.90 Euros.

Please remember, when contacting retailers or manufacturers, to mention that you saw their products highlighted here - on AEROSCALE.