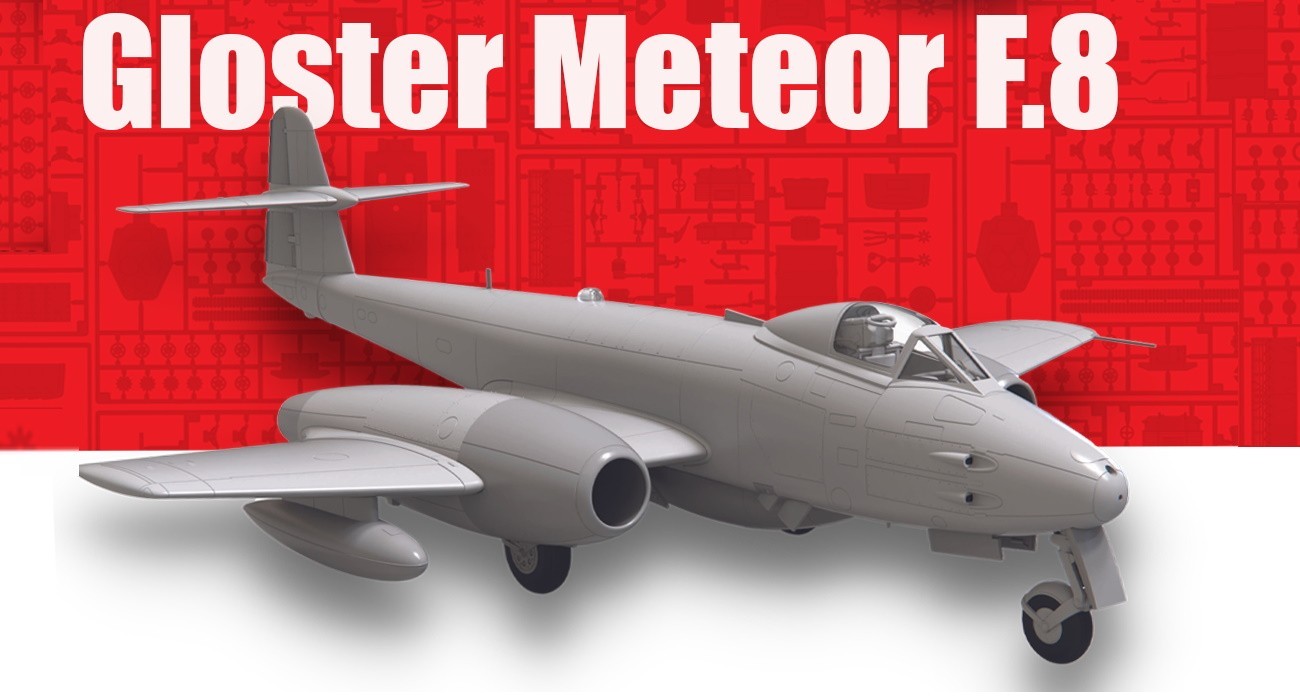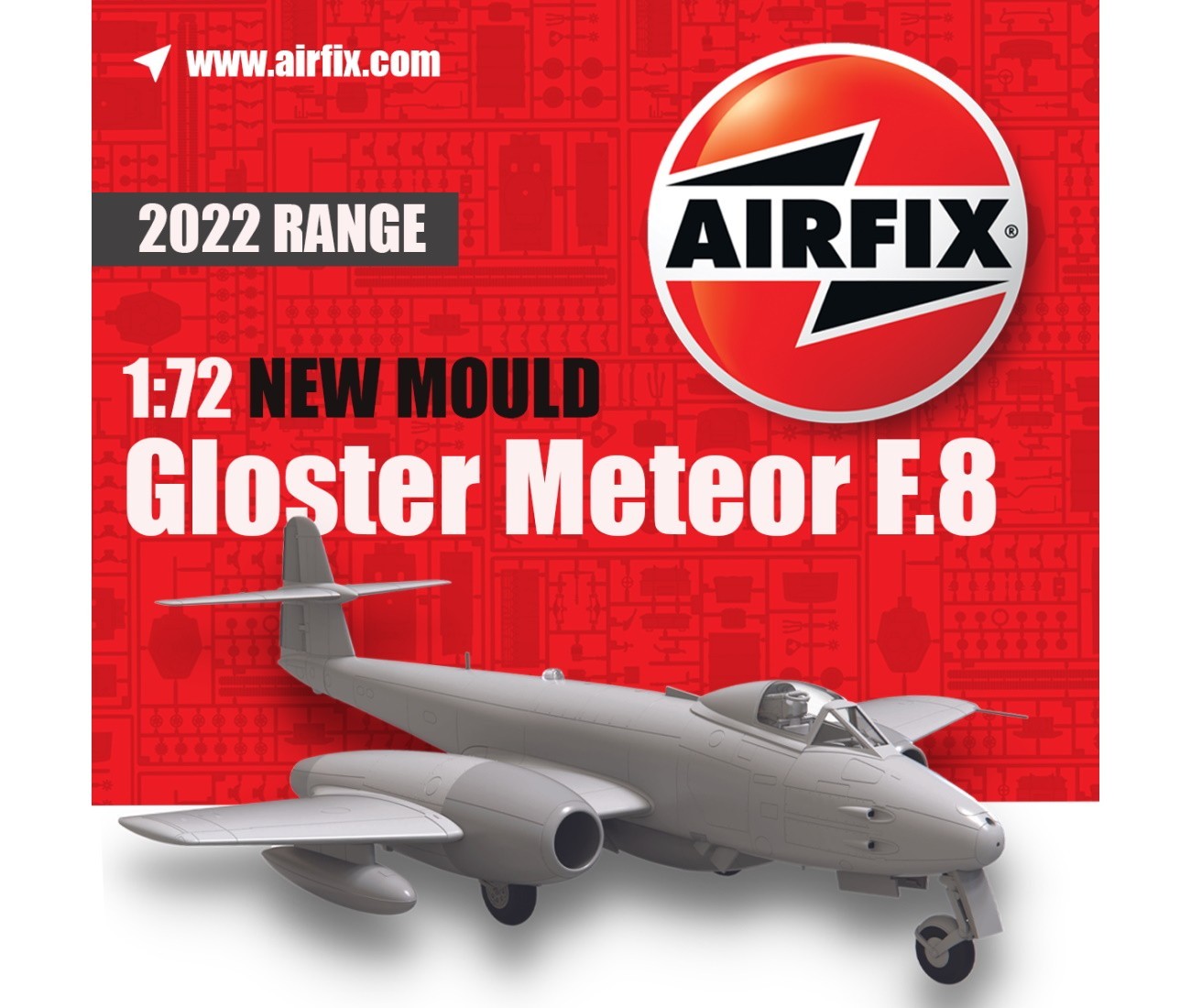 The new moulds keep on coming… NEW for 2022, the 1:72 Gloster Meteor F.8!
Forming the backbone of the RAF's fighter defence force, equivalent to the Spitfires which patrolled Britain's skies during the Battle of Britain just ten years earlier, we're thrilled to reveal this incredibly detailed newly tooled 72nd scale kit.
Available in three different schemes, this new kit includes:
• Two different engine intake types
• Two canopy types
• Ventral fuel tank & drop tanks
As the world watched in awe as the first jet powered aircraft appeared in the skies over Europe towards the end of WWII, capable of attaining speeds over 100 mph faster than the latest piston engined fighters, it is interesting to note that development work on jet propulsion actually started in the 1930s, with engineers in both Britain and Germany searching for the next generation of engine power.
Scale 1:72 | Skill Level 2 | 111 pieces
Please remember, when contacting retailers or manufacturers, to mention that you saw their products highlighted here – on Aeroscale.