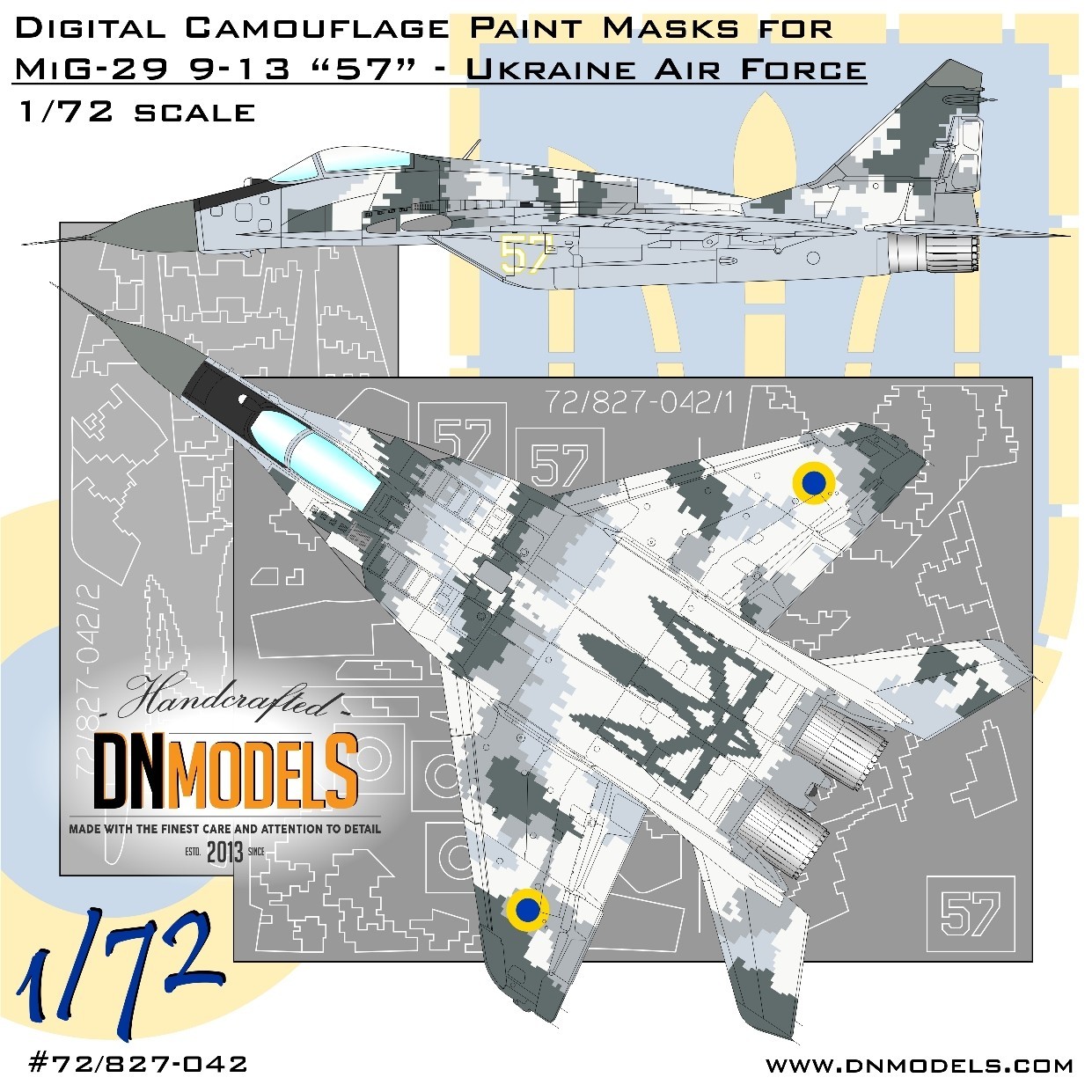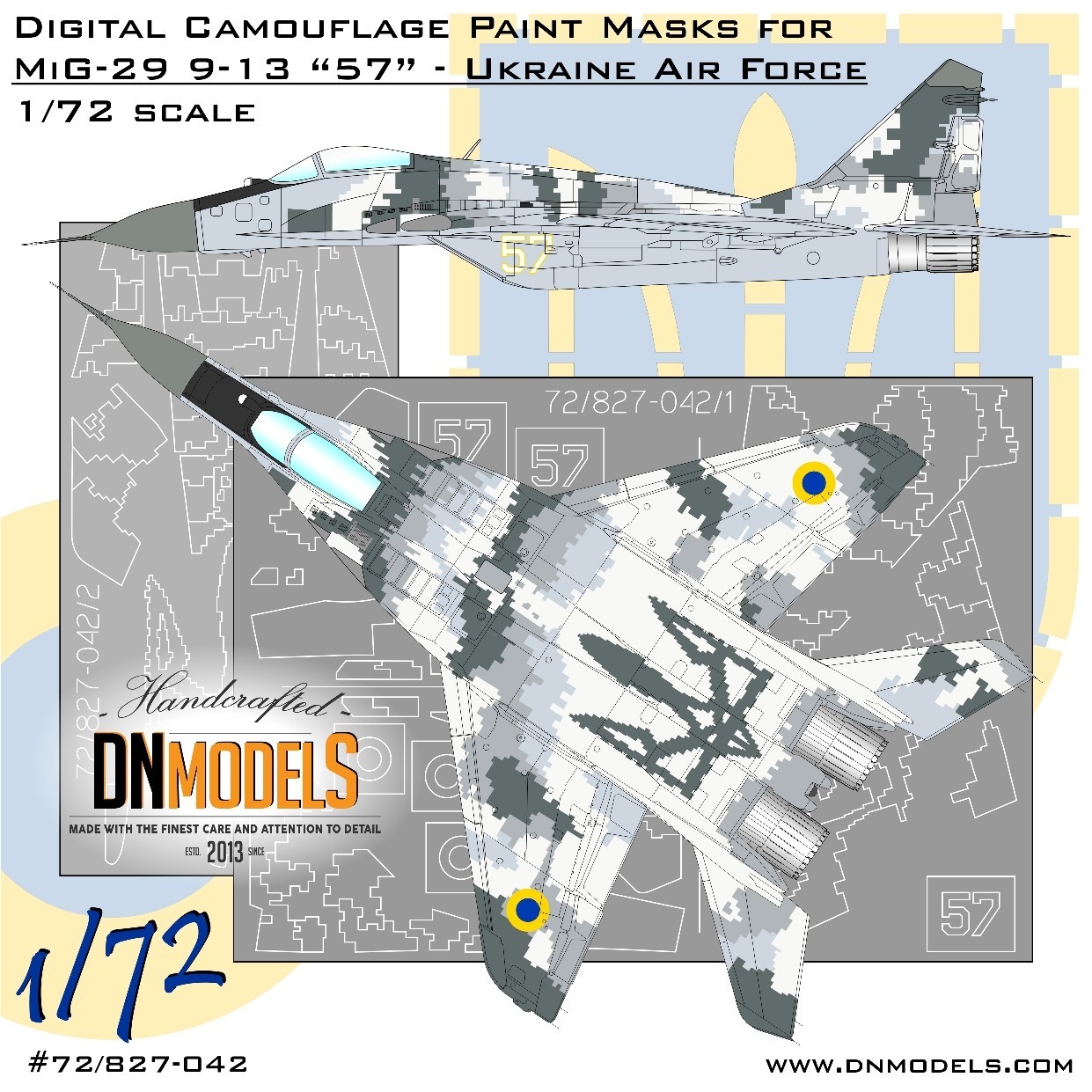 MiG-29 Ghost of Kyiv Fulcrum-C Ukrainian Digital Camo Paint Mask Set 1/72nd
Suggested scale - 1/72nd
Suggested kits - MiG-29 Fulcrum-C 1/72 kits
SKU -72/827-042
https://dnmodels.com/product/ghost-of-kyiv-mig-29-fulcrum-c-ukrainian-digital-camo-paint-mask-set-1-72/
The set includes two sheets of masks (shown in the picture).  The masks are made from thin masking tape, which is easy to be peeled off and doesn't leave any stains. The tape is tested on clear and painted model too. If carefully removed after painting, they can be used over and over again. Material is flexible and easily applied over curved surfaces. Semi-transparent for easy and accurate placing.
The Ghost of Kyiv 
Due to the high demand, this set was made available in 72nd scale, although it wasn't planned as such initially. It lacks the insignia featured in the 48th scale set due to the limitations of the cutting size. Decals should be used instead. However, the mask set can be used to create famous Ghost of Kyiv /or Ghost of Ukraine/ MiG-29, allegedly used to shot down 10 Russian planes in the very first day of the Russian Invasion in Ukraine. Most likely a myth, Ghost of Kyiv is an enormous morale booster for the Ukrainian military men. If true, the story of Ghost of Kyiv would honor the very first fighter jet ace of the 21st century. This set is dedicated to the courage and bravery of all Ukrainian pilots who fought or lost their lives in the conflicts with Russia.
DN Models have also produced a range of t/shirts in support of Ukraine.
https://dnmodels.com/product-category/apparel/
If you like it, you can do three things:
1: Share
2: Buy
3: Wear with Pride!
We Stand with Ukraine!!!!
Please remember, when contacting retailers or manufacturers, to mention that you saw their products highlighted here - on AEROSCALE