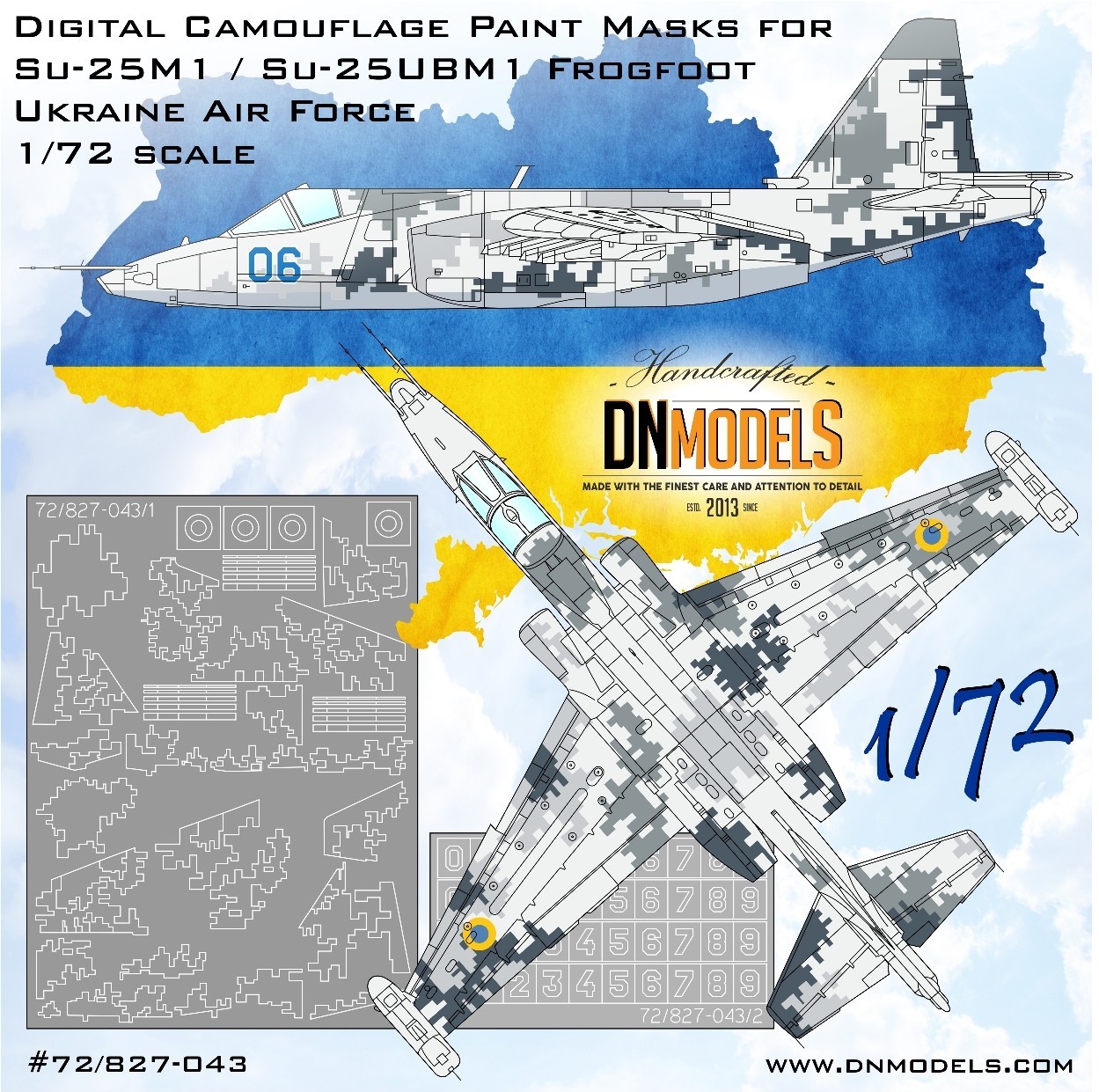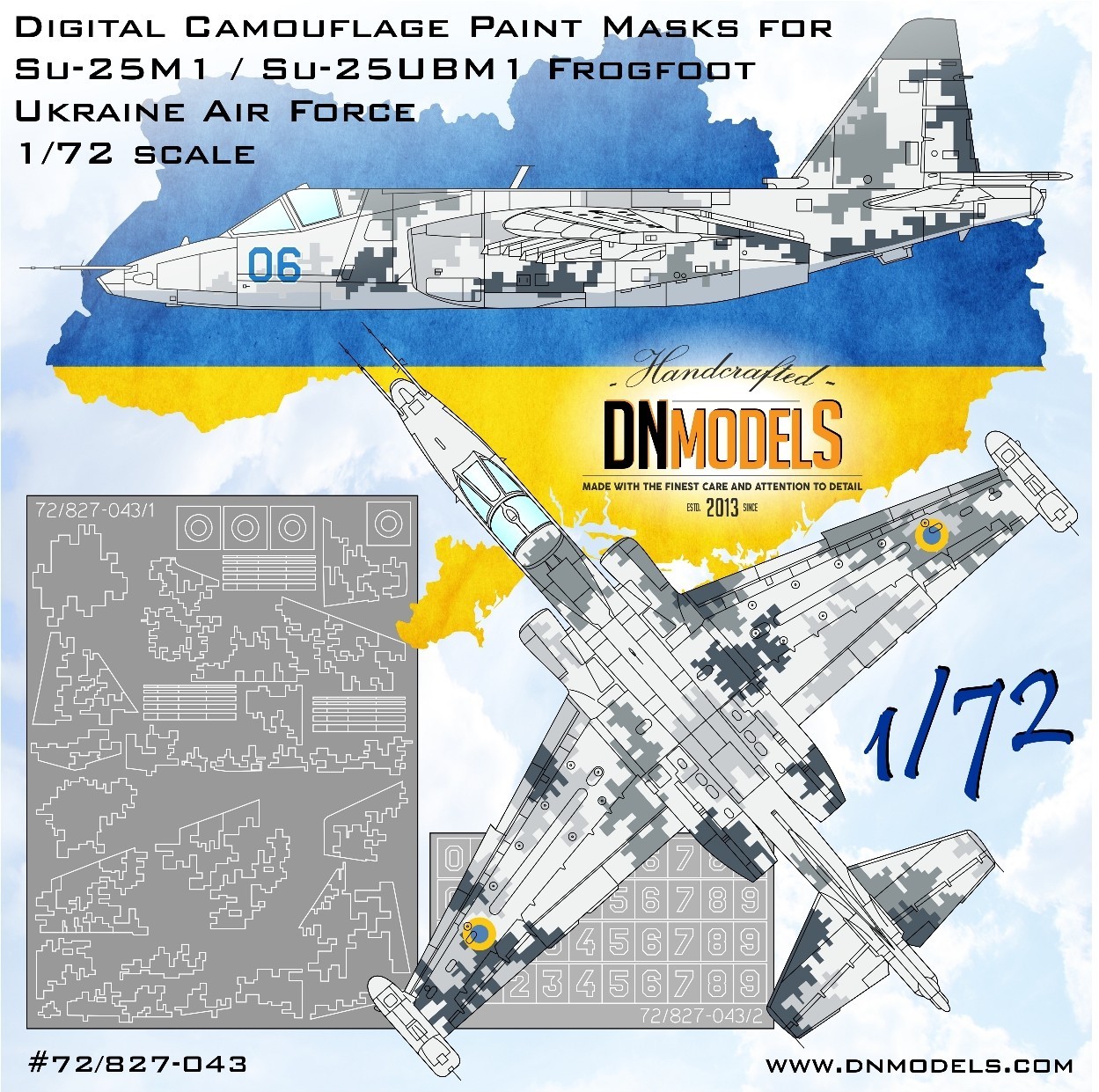 Su-25M1 / Su-25UBM1 Frogfoot Ukrainian Digital Camo Paint Mask Set 1/72nd
Suggested scale - 1/72nd
Suggested kits - Sukhoi Su-25 Frogfoot  1/72 kits
SKU -72/827-043
Shipping starts March 22nd!
The camo scheme is based on bort numbers:
06, 07, 08, 38 and 40  for Su-25M1 single-seaters
62, 63, 64 and 67 for Su-25UBM1 dual-seaters
https://dnmodels.com/product/su-25m1-su-25ubm1-frogfoot-ukrainian-digital-camo-paint-mask-set-1-72/
The set includes two sheets of masks (shown in the picture).  The masks are made from thin masking tape, which is easy to be peeled off and doesn't leave any stains. The tape is tested on clear and painted model too. If carefully removed after painting, they can be used over and over again. Material is flexible and easily applied over curved surfaces. Semi-transparent for easy and accurate placing.
The Paint Mask Set is suitable for both planes – Su-25M1 and Su-25UBM1. Of course, the dual- and single-seater Frogfoot planes are very different in appearance. Dual-seater profile is larger compared to Su-25M1. However, Ukrainian Air Force digital camouflage is almost identical on both.  Some of the planes feature similar shaped spots with different colors. Use reference photos in order to get maximum realism of the replica you are building. 
The stencils feature the numbers only, not the other insignia. It also includes all the options for Su-25M1/UBM1 that the camo scheme is based on. Those bort numbers are mentioned above. However, other variations are doable too, depending on your personal preference and reference materials. In addition to the standard patterns, some additional spots are included in the sheet, which can be used for that purpose. Decals are needed for the other insignia.
Please remember, when contacting retailers or manufacturers, to mention that you saw their products highlighted here - on AEROSCALE