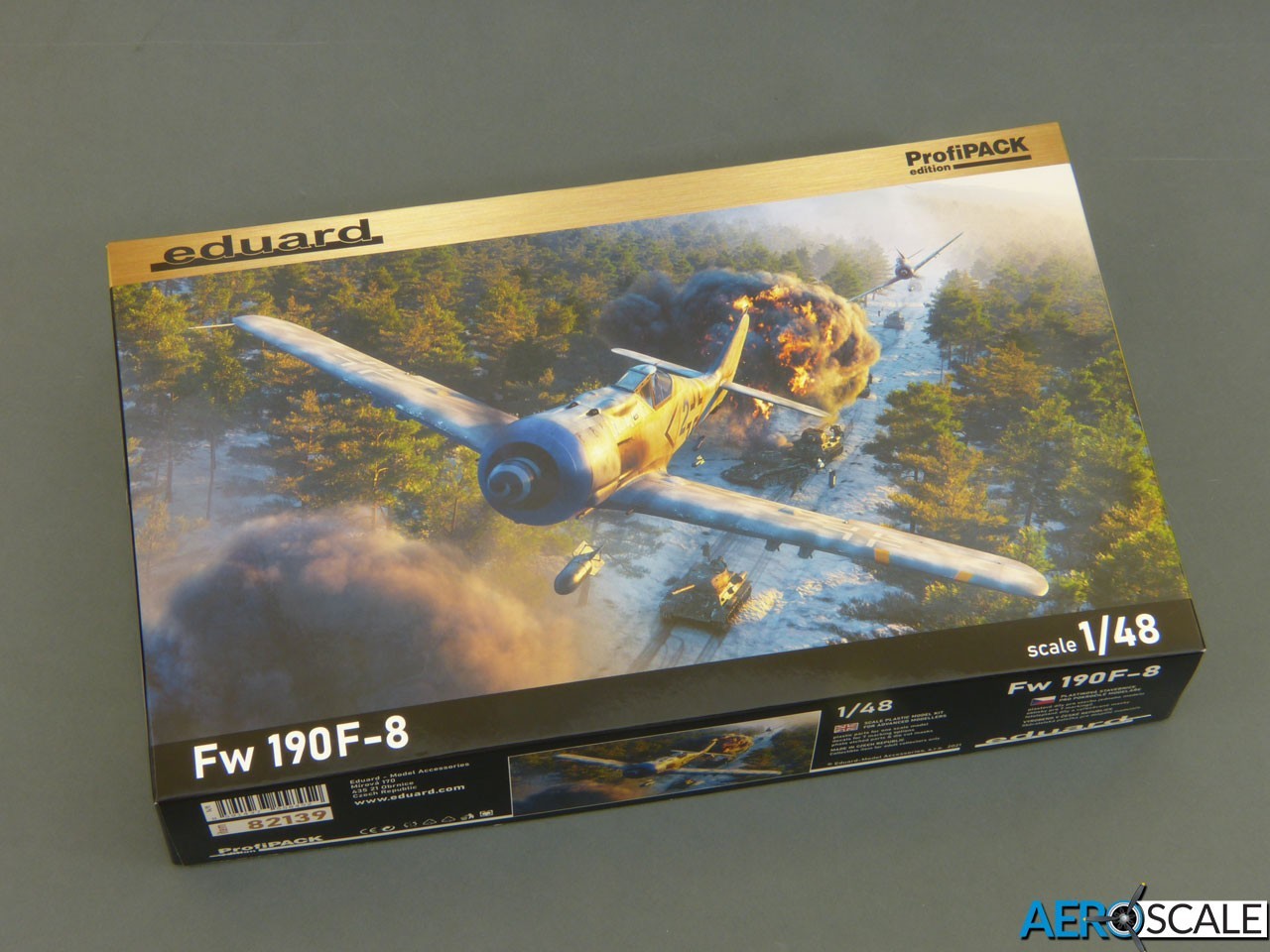 A new addition to Eduard's line-up of 1:48 Fw 190s is the 'F-8 ground-attack variant. This isn't the first time that Eduard have tackled this version, but the earlier releases were of their old Fw 190 tooling which was replaced some four years ago.

In fact, this new boxing is something of a hybrid because, while it features the new-tool parts for the aircraft itself, the runners for the ordnance are taken from the old kit. The combination arms their superb re-tooled Wurger with a truly formidable selection of ground attack weaponry.

The kit is packed in a very attractive top-opening box, with the runners and accessories bagged separately for protection in transit. Everything in the sample kit arrived in perfect condition, despite a couple of trips in the post to reach me.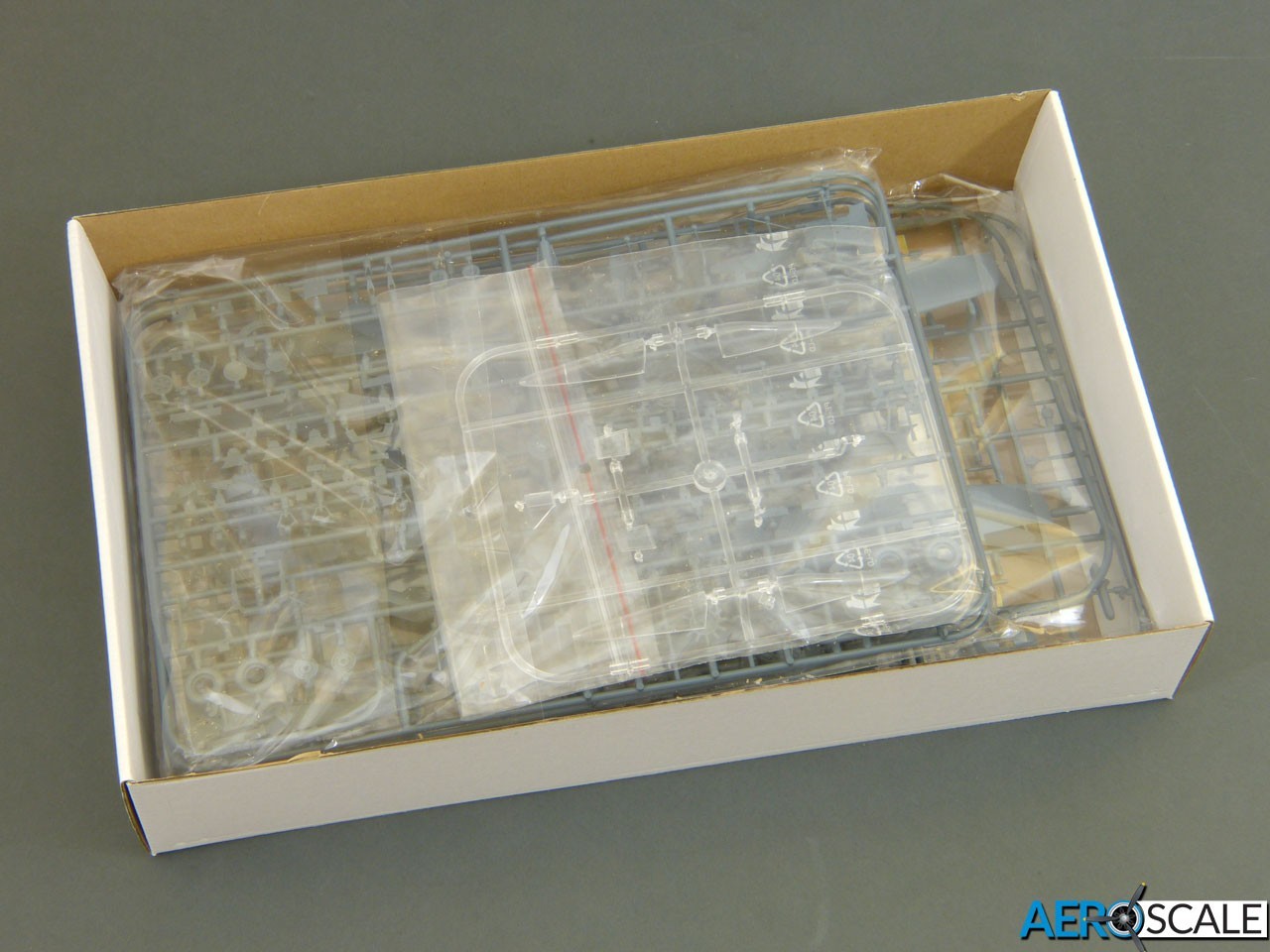 The kit comprises:
207 x grey styrene parts (plus 82 not needed)
6 x clear styrene parts (plus 4 spare)
45 x etched nickel parts - many pre-coloured
192 x etched brass parts
A sheet of washi-tape painting masks
Decals for 7 x colour schemes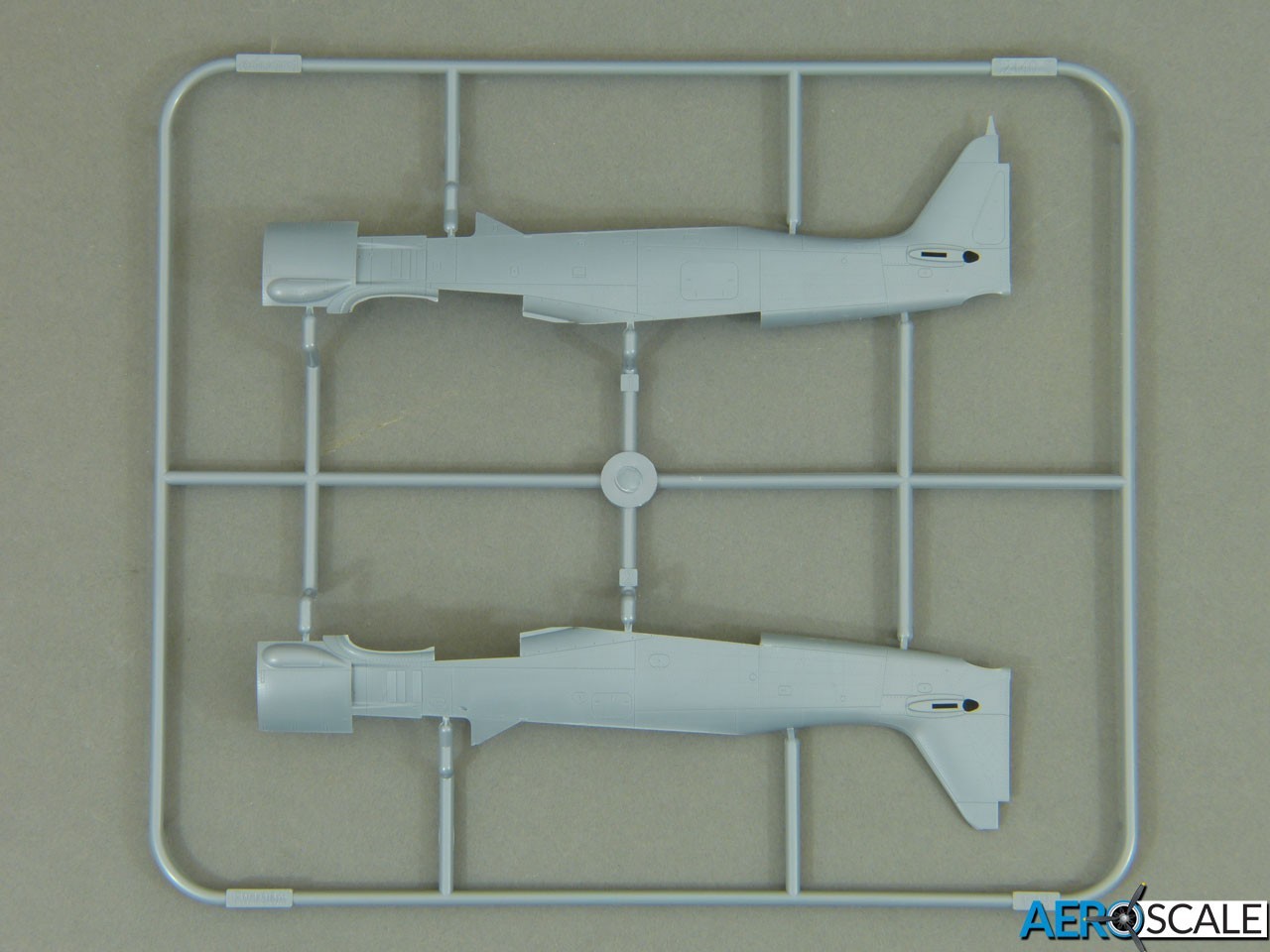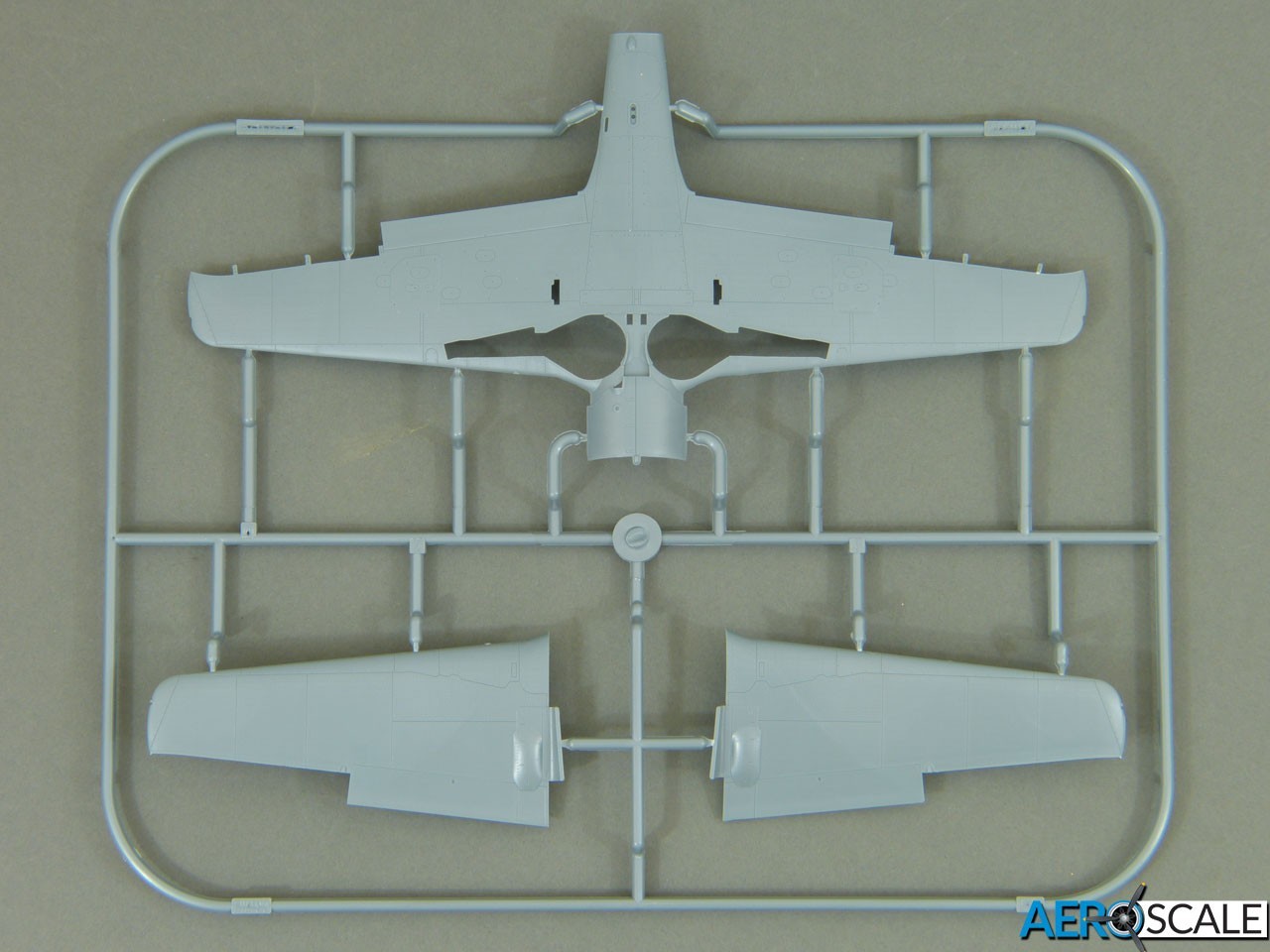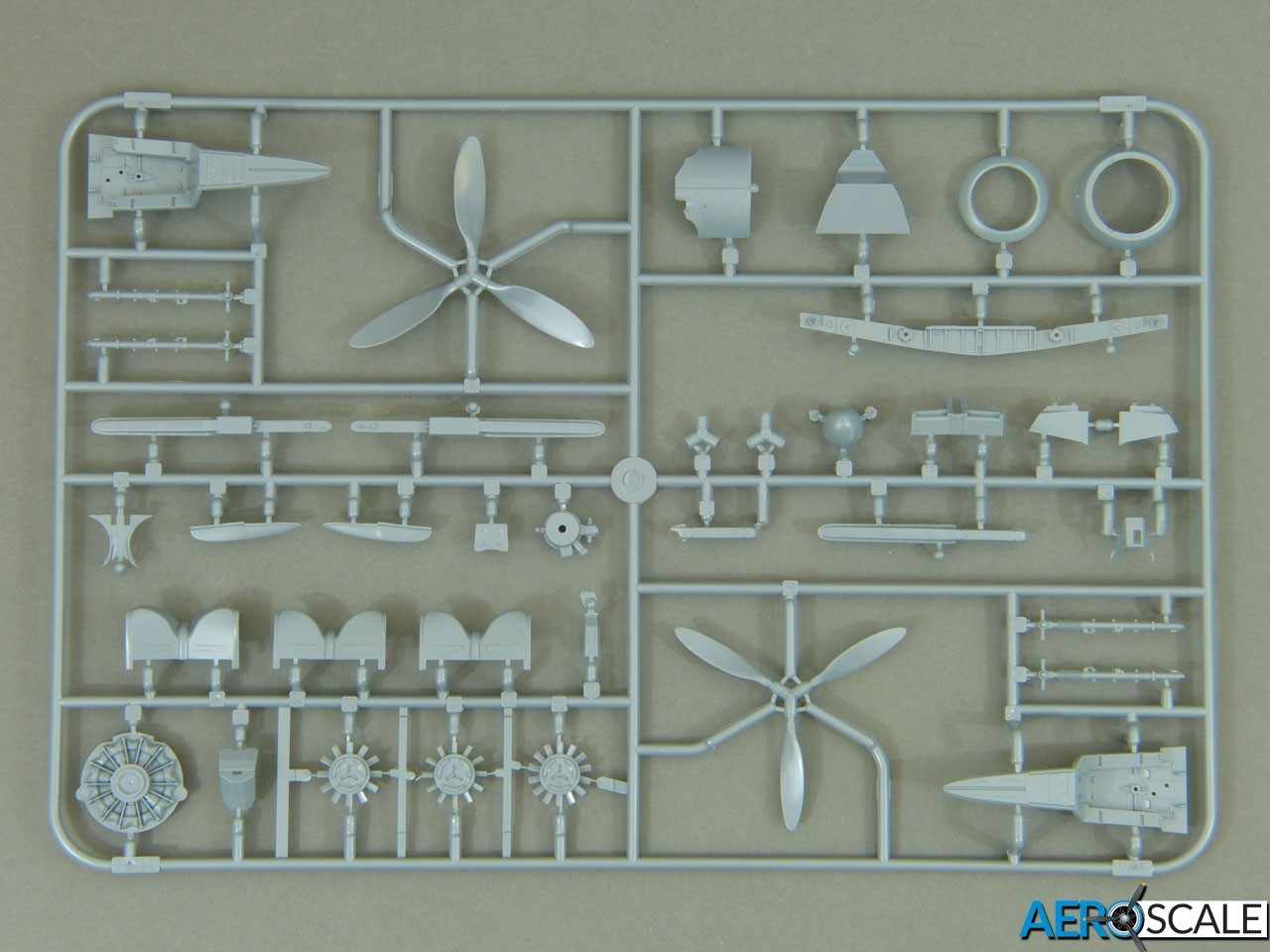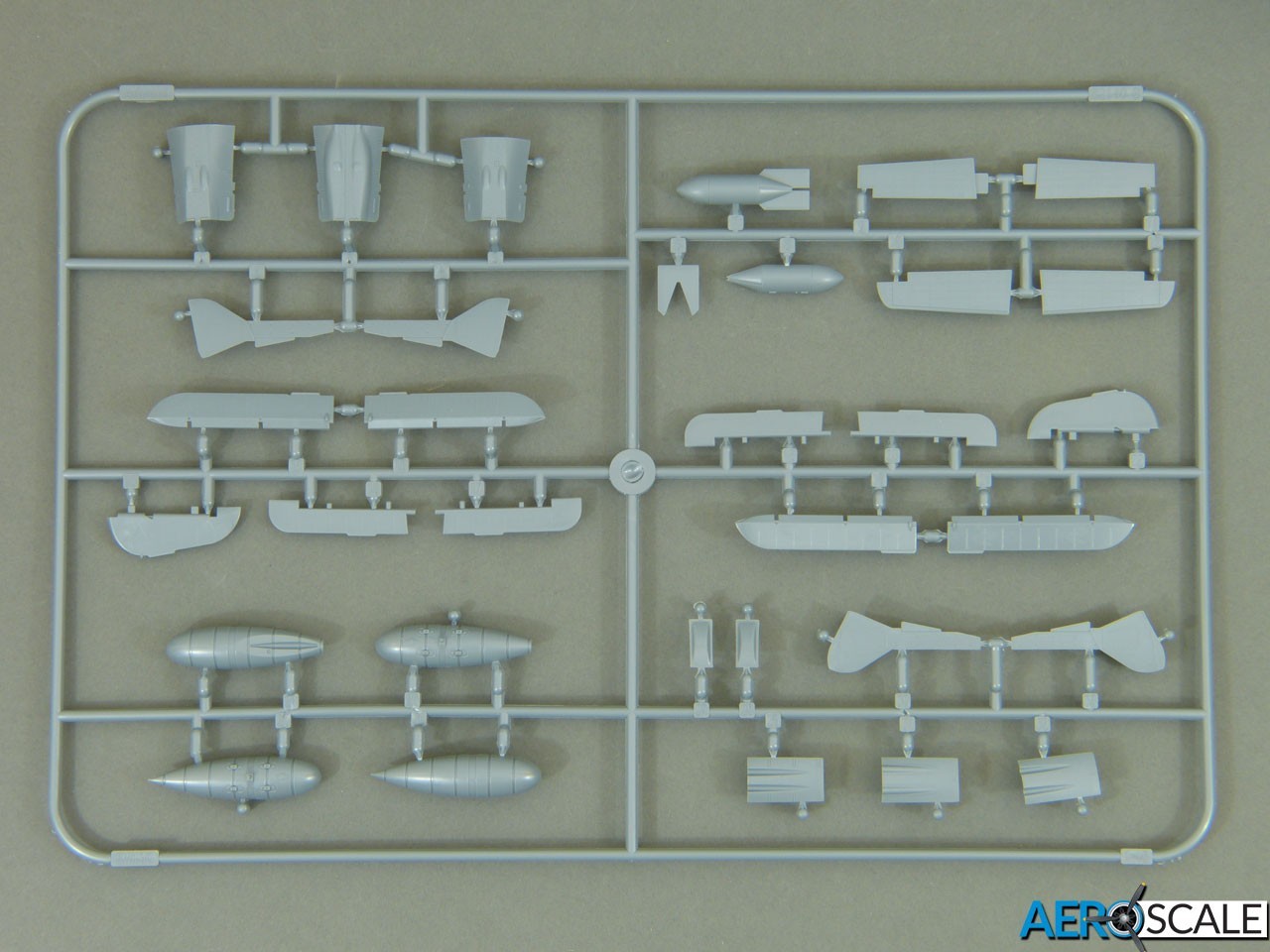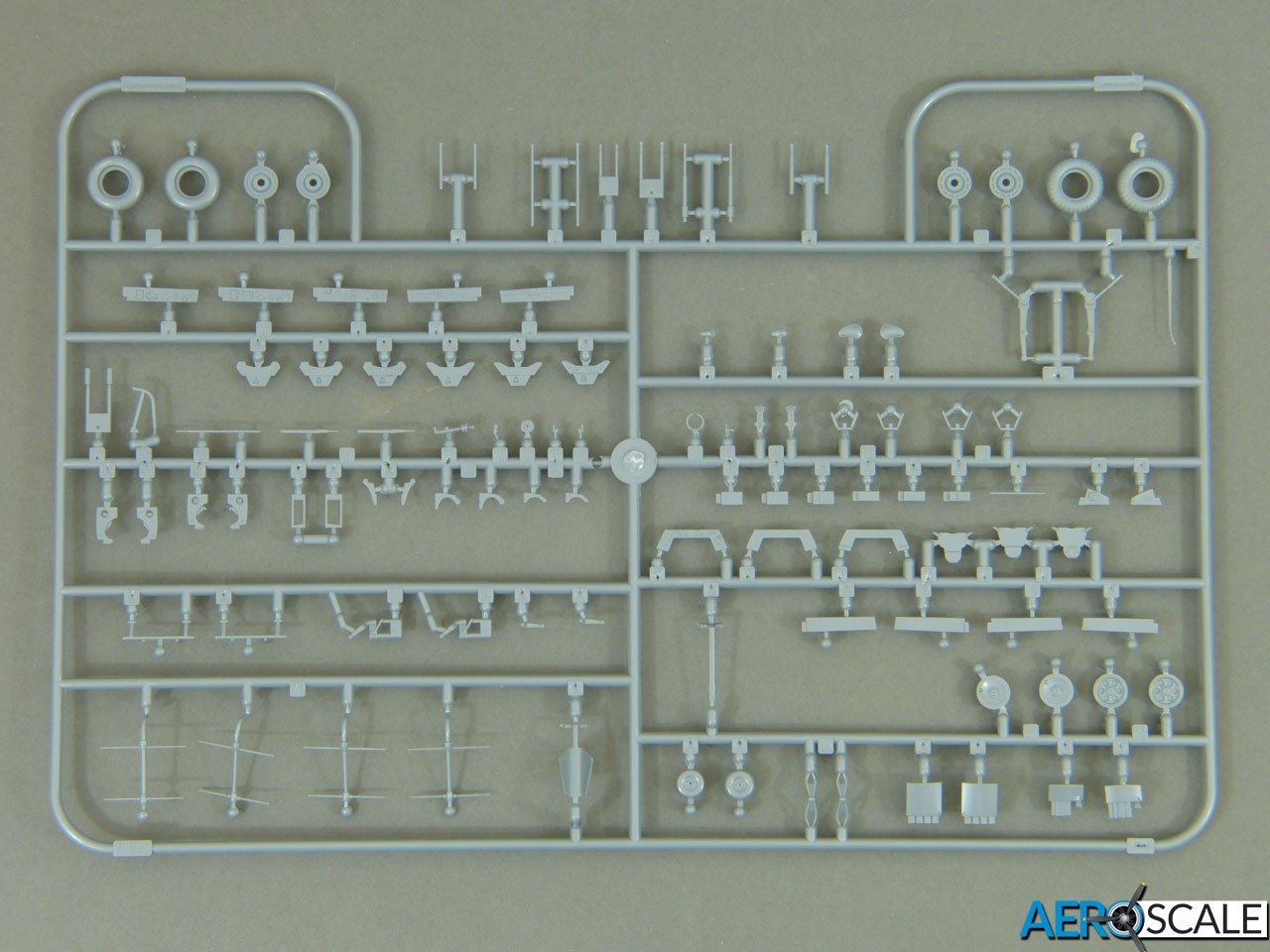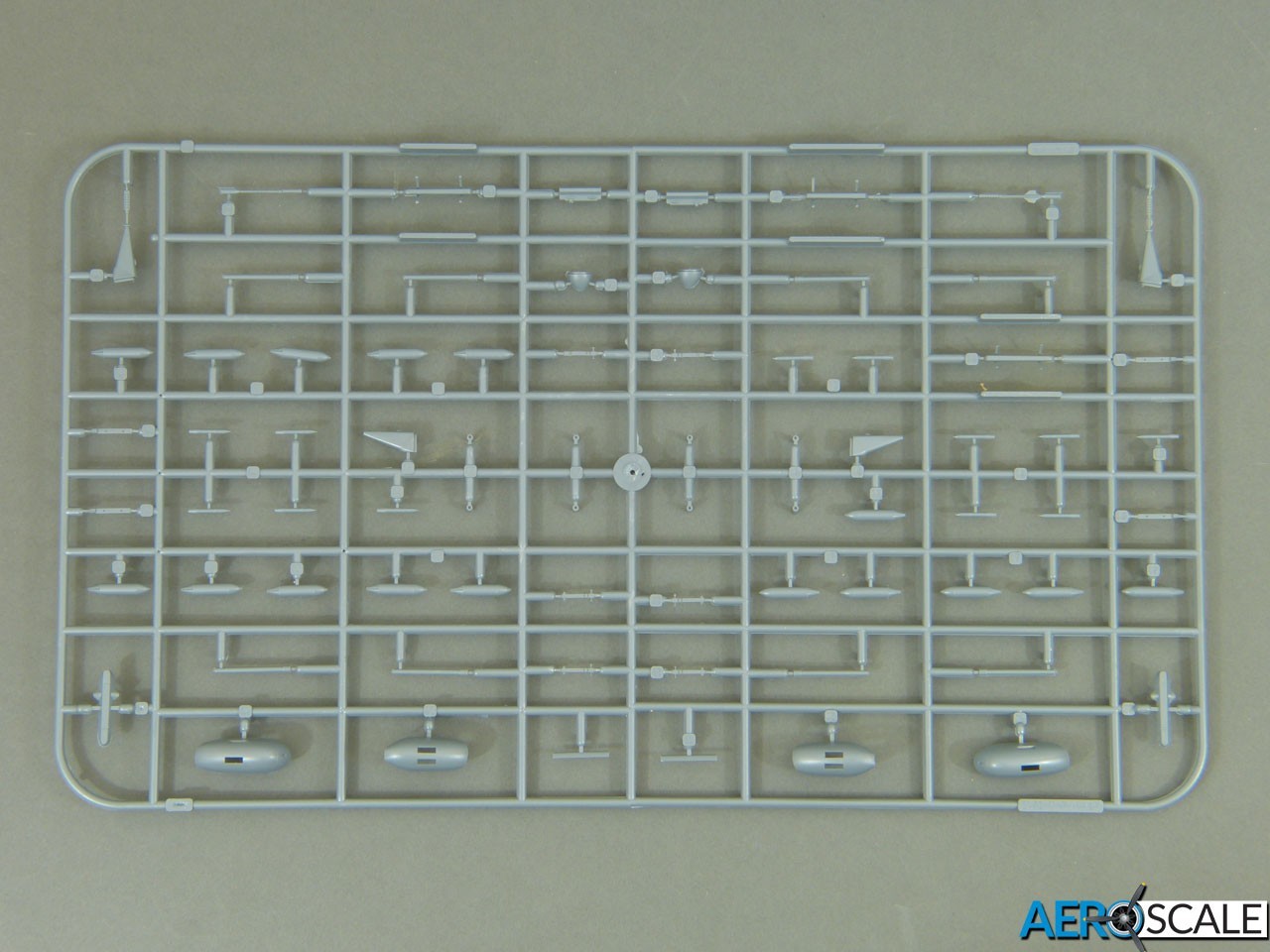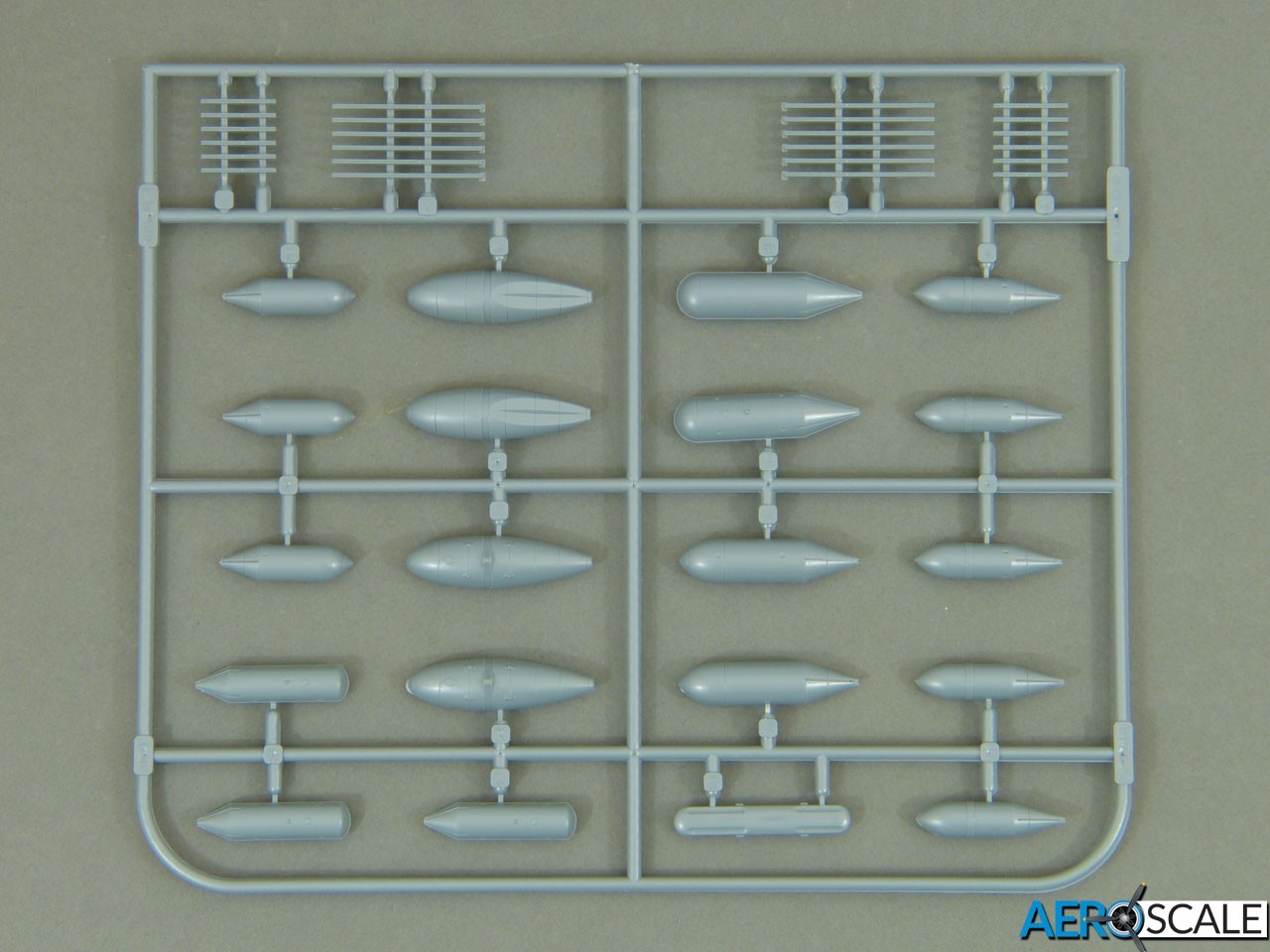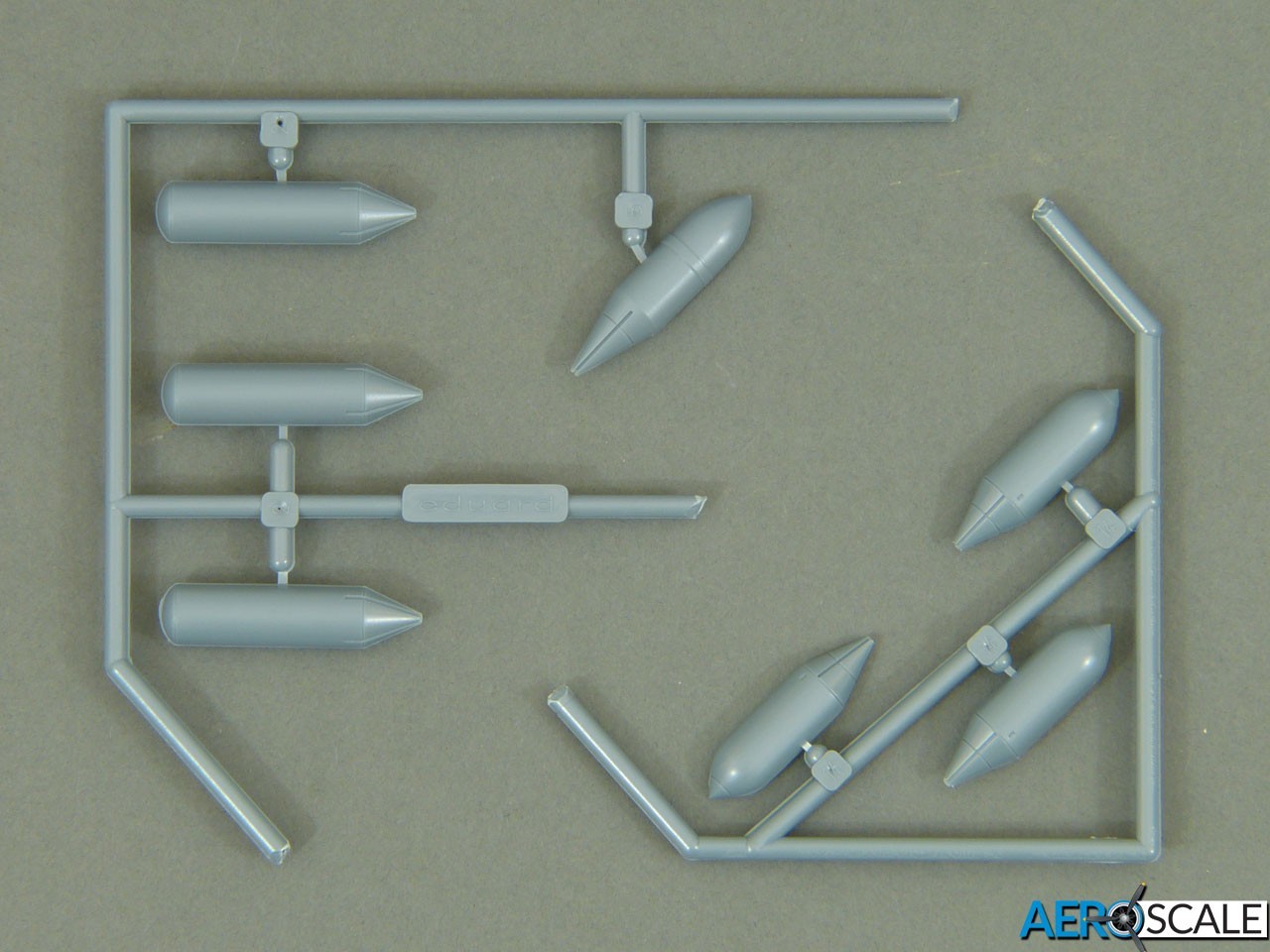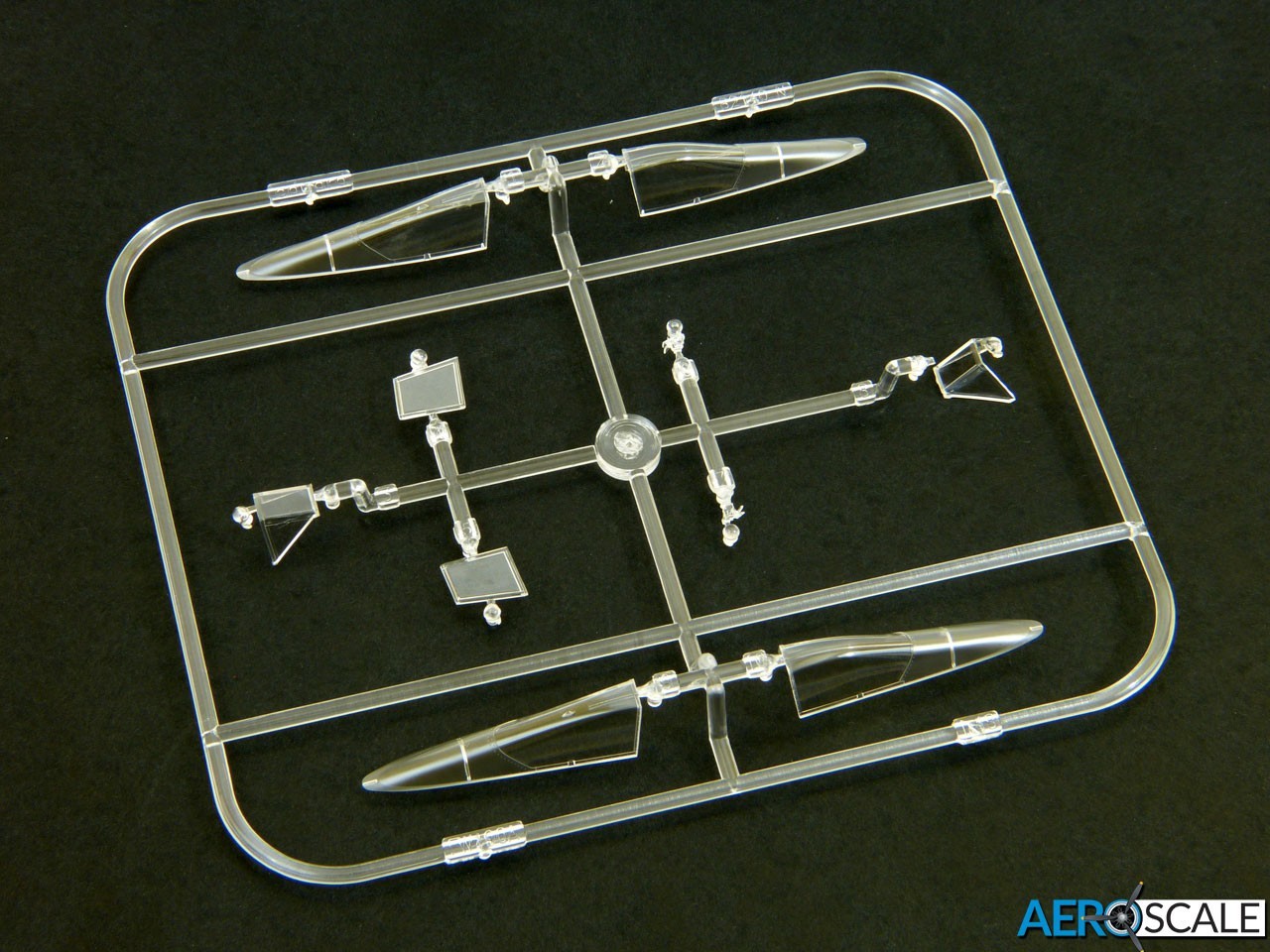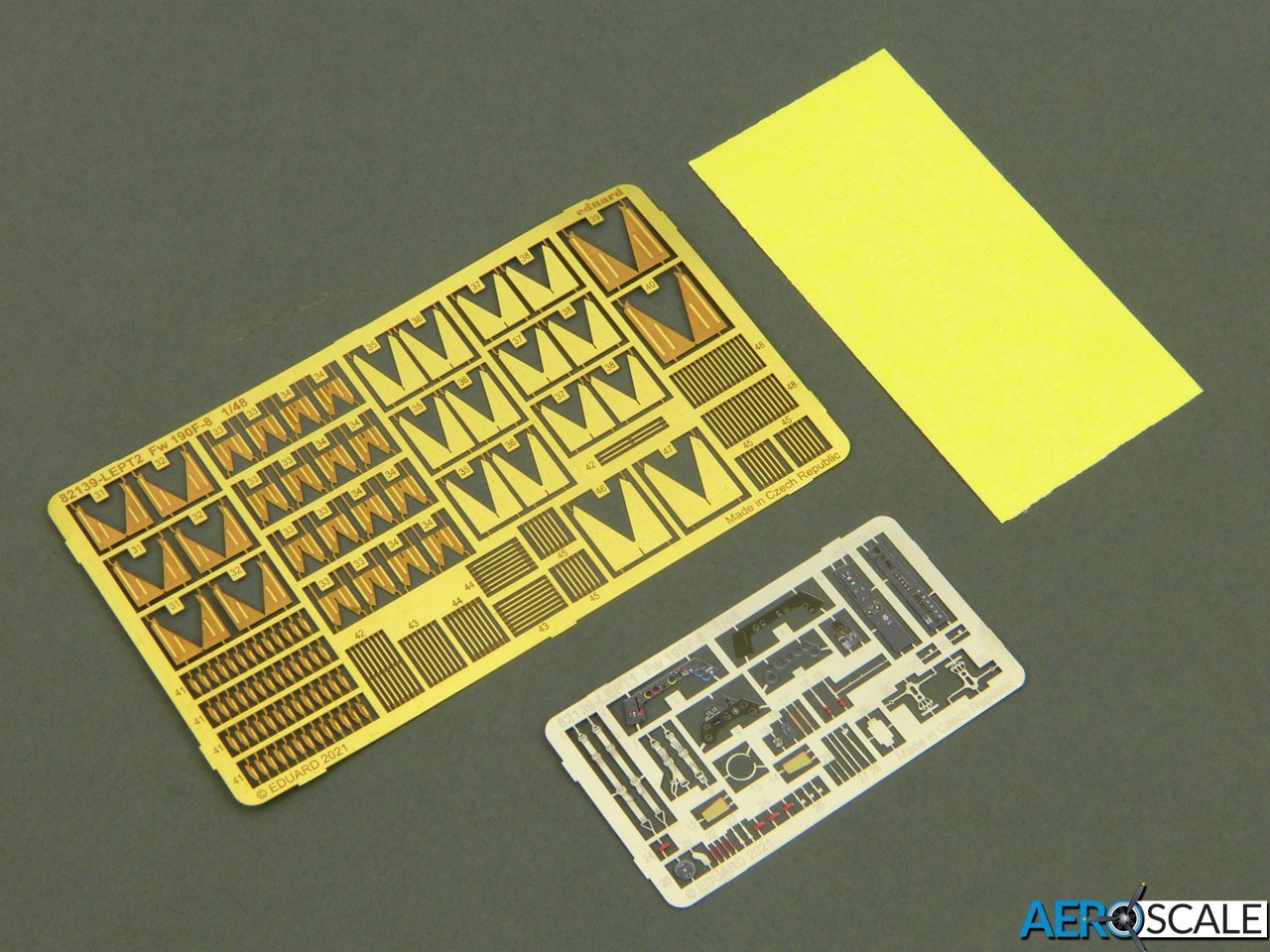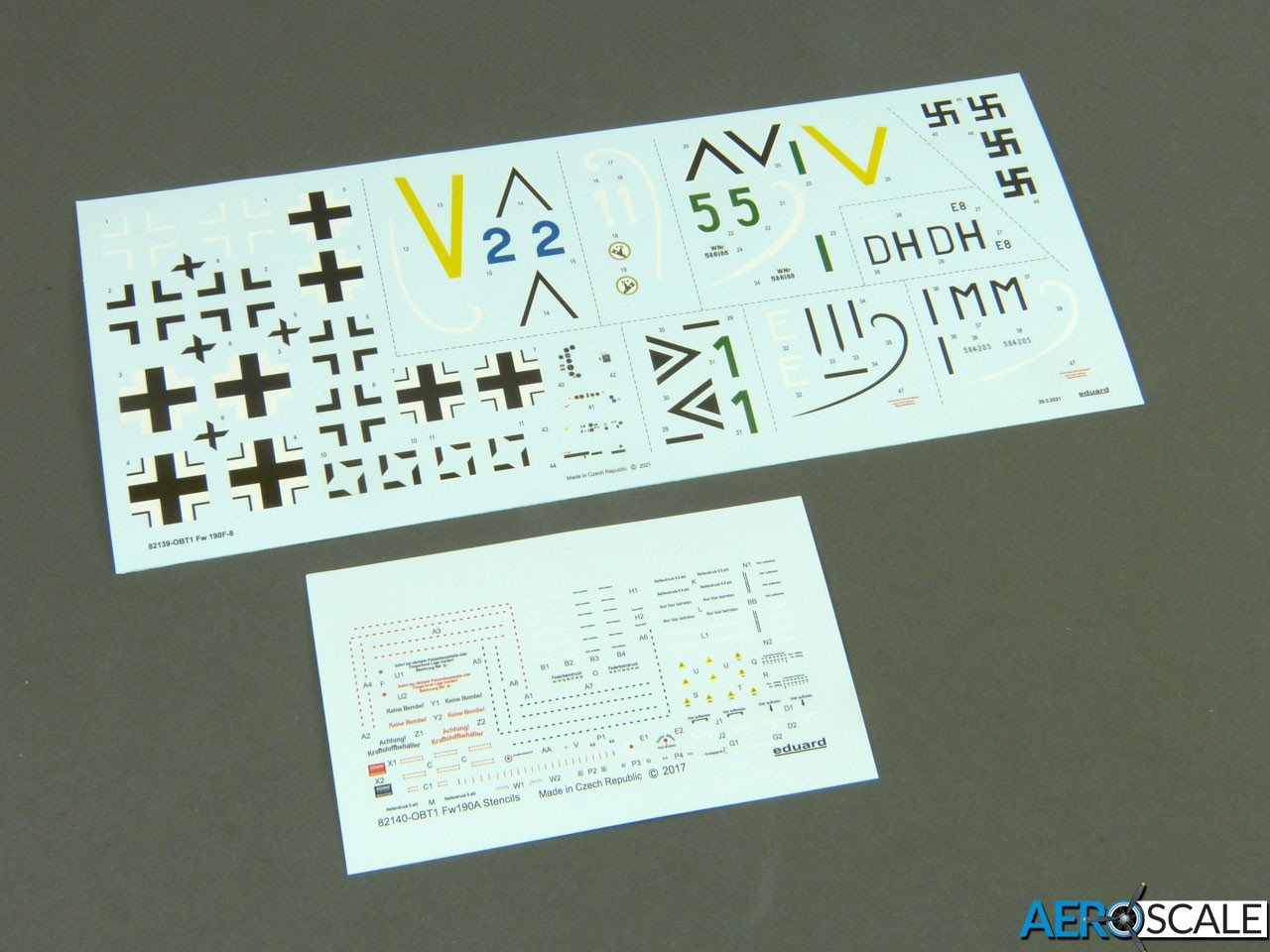 You'd be forgiven for thinking the large number of unused parts was down to Eduard using their old armament selection, but it's actually almost all new-tool parts that are destined for the spares box because the new runners encompass so many versions. In terms of moulding, the older parts for the ordnance hold up perfectly well against the new-tool airframe, despite them dating back over a decade earlier. There's no sign of sink marks on the sample kit and the few wisps of flash will be quick to deal with.
We've covered Eduard's re-tooled Fw 190 in depth previously, so I won't waste everyone's time ploughing too many old furrows. In brief, it builds like a dream and is both simpler and more accurate than the older kit, and packed with detail where it counts. The surface finish is superb, with delicate embossed riveting and panel lines and - with a little care - you'll need next-to-no filler building it.
This being a Profi-PACK boxing, you get a very well fitted-out cockpit which can be built in 3 different ways, using moulded styrene, colour photo-etch or decals for the details on the instrument panels and side consoles. Of course, you could go one step further and mix and match, using a punch and die set to apply some the decals individually for the instrument faces. There's a nicely done etched seat harness, and a choice of styrene or etched rudder pedals (the latter win by a country mile). Depending on which route you follow, you're looking at over 30 parts for an "office" which, straight from the box, can hold its own against many aftermarket offerings.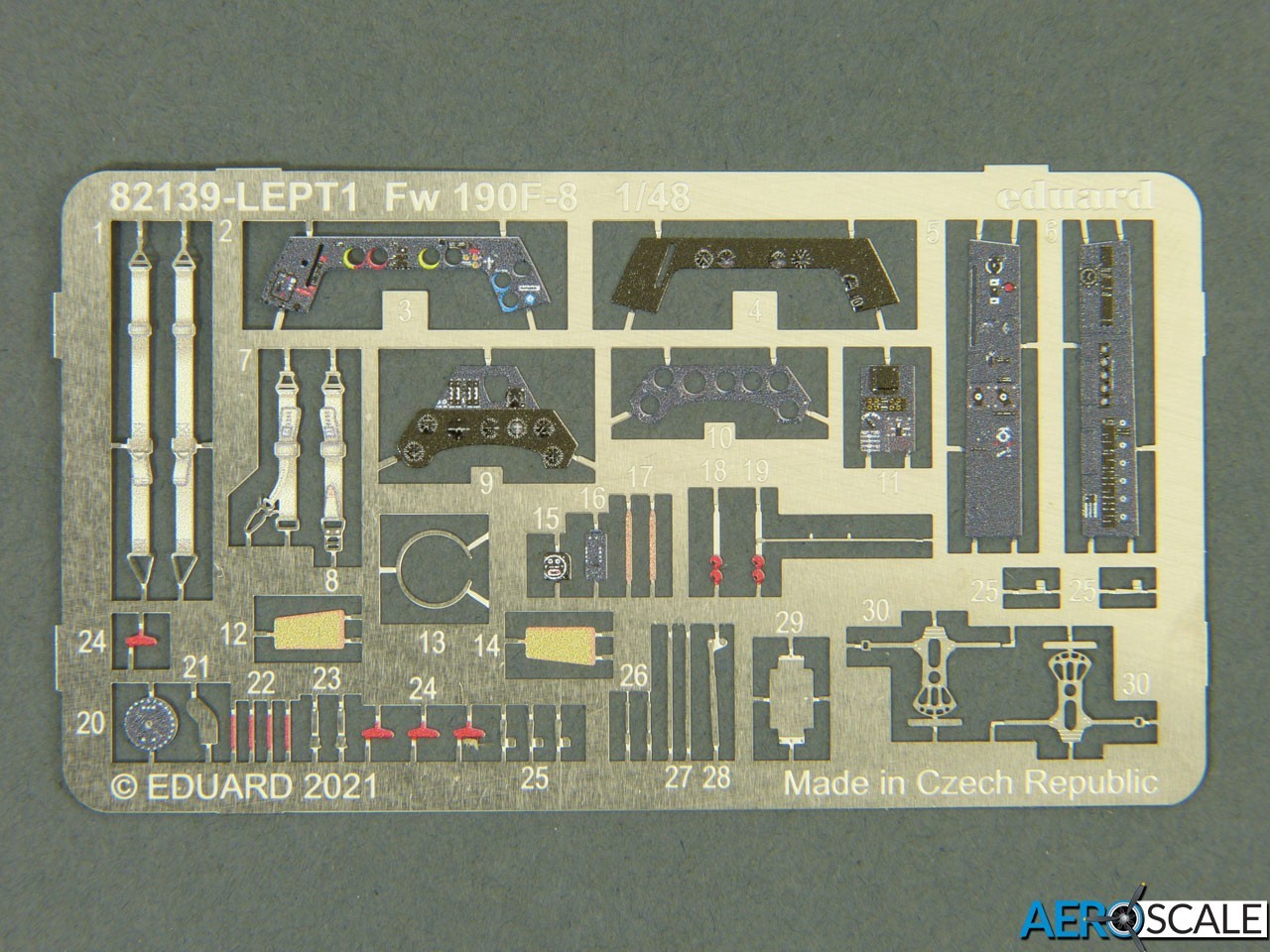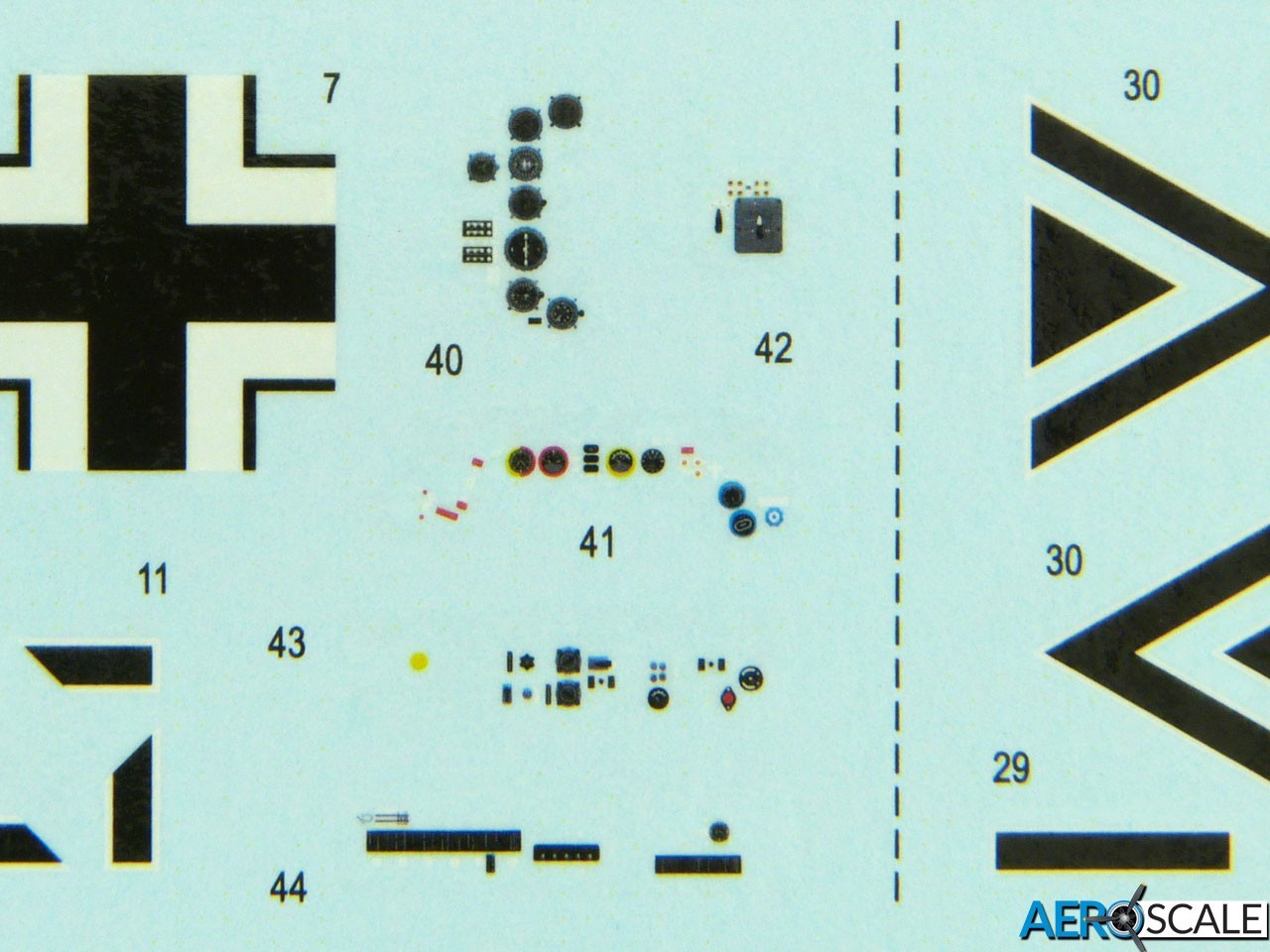 By contrast, the engine is very basic - just a simple one-piece moulding of the cylinder faces, plus a crankcase. To be honest though, by the time you've added the cooling fan behind the propeller, it's totally adequate because next to nothing is visible. (If you want a fully-detailed exposed engine, Eduard offer a Brassin set to take things to the next level.)
The wheel wells are nicely detailed and go together easily, and the undercarriage locks in firmly at the correct angle. The one change I always make when building Eduard's '190s is to remove the barrels from the wing-root cannons so that I can add them after the airframe is complete. One of the colour schemes for this boxing has the lower fairings of the undercarriage doors removed, but that's a simple change and a nice introduction for less experienced modellers to performing a bit of surgery to a kit.
The canopies are nicely moulded, with alternative parts for open or closed sliding sections, plus a neat set of washi-tape painting masks.
So... things have been pretty much standard so far for Eduard's new-tool Fw 190s, but the real change with this boxing is the inclusion of  over nearly 300 extra plastic and brass parts devoted solely to the armament! That's a pretty daunting number, but (obviously) there's only so much weaponry you can hung under a WWII fighter-bomber, so don't let it scare you - a lot of the parts will be heading for the spares box for future projects. I'm sure someone, somewhere, will build a vignette featuring every possible ordnance combination - but, for the rest of us, things will be more straightforward.
The kit features the following external armament/stores options:
Bombs: AB 500, SC 500, AB 250, SC 250, SD 250, SC 50 
Cannons: Mk 103
Rockets: Ps 2, PB 1 (early and late)
Drop tank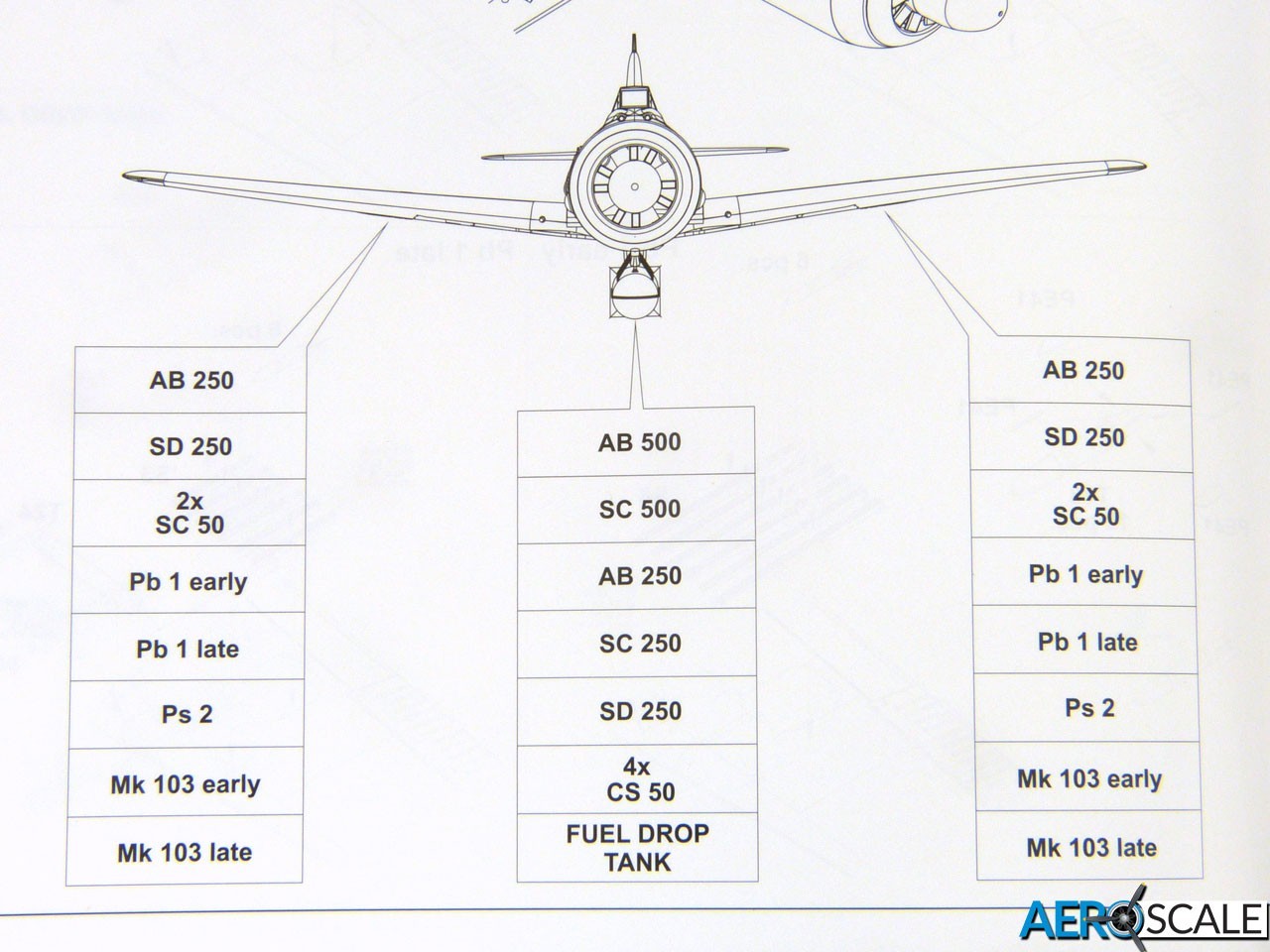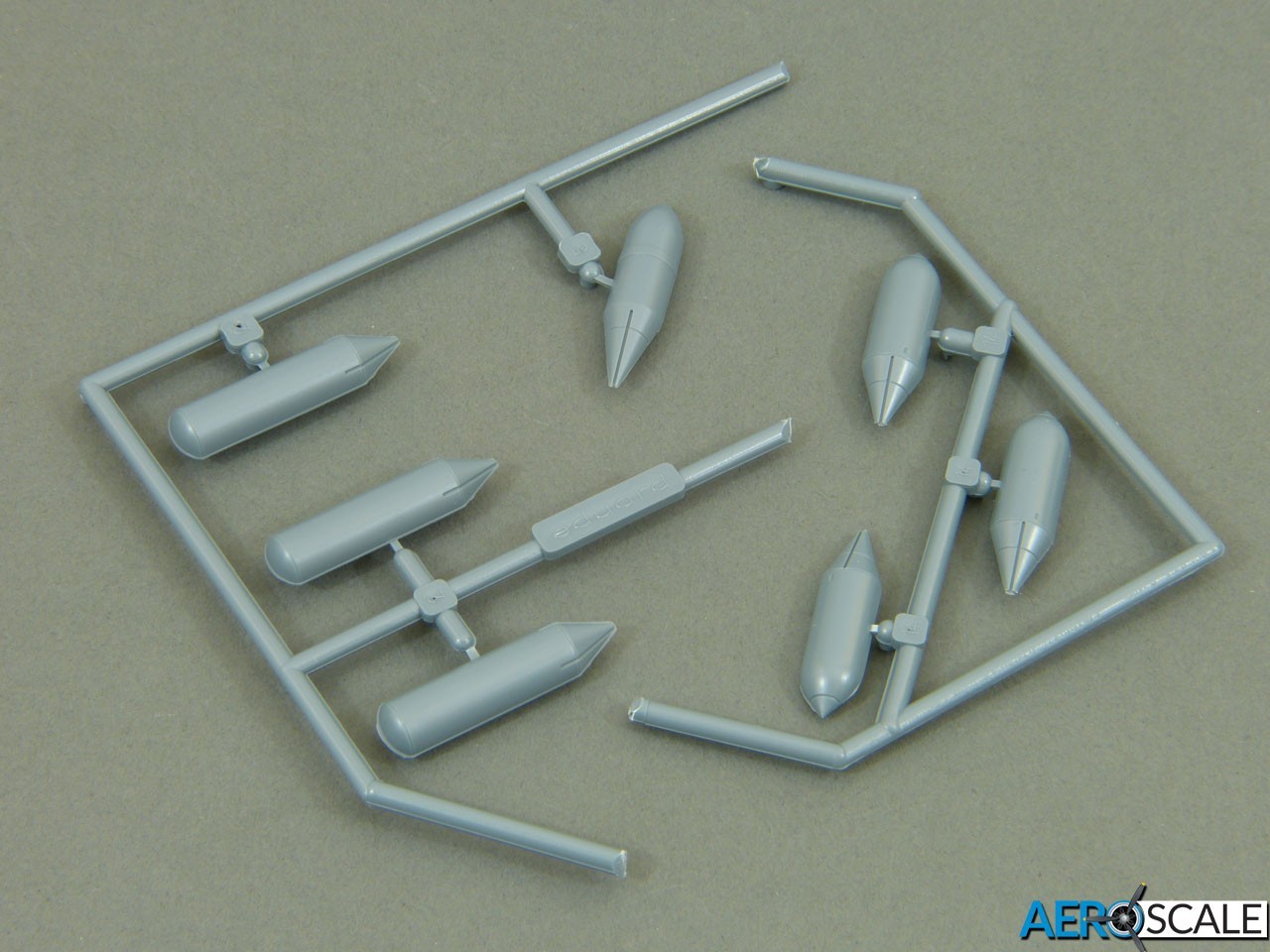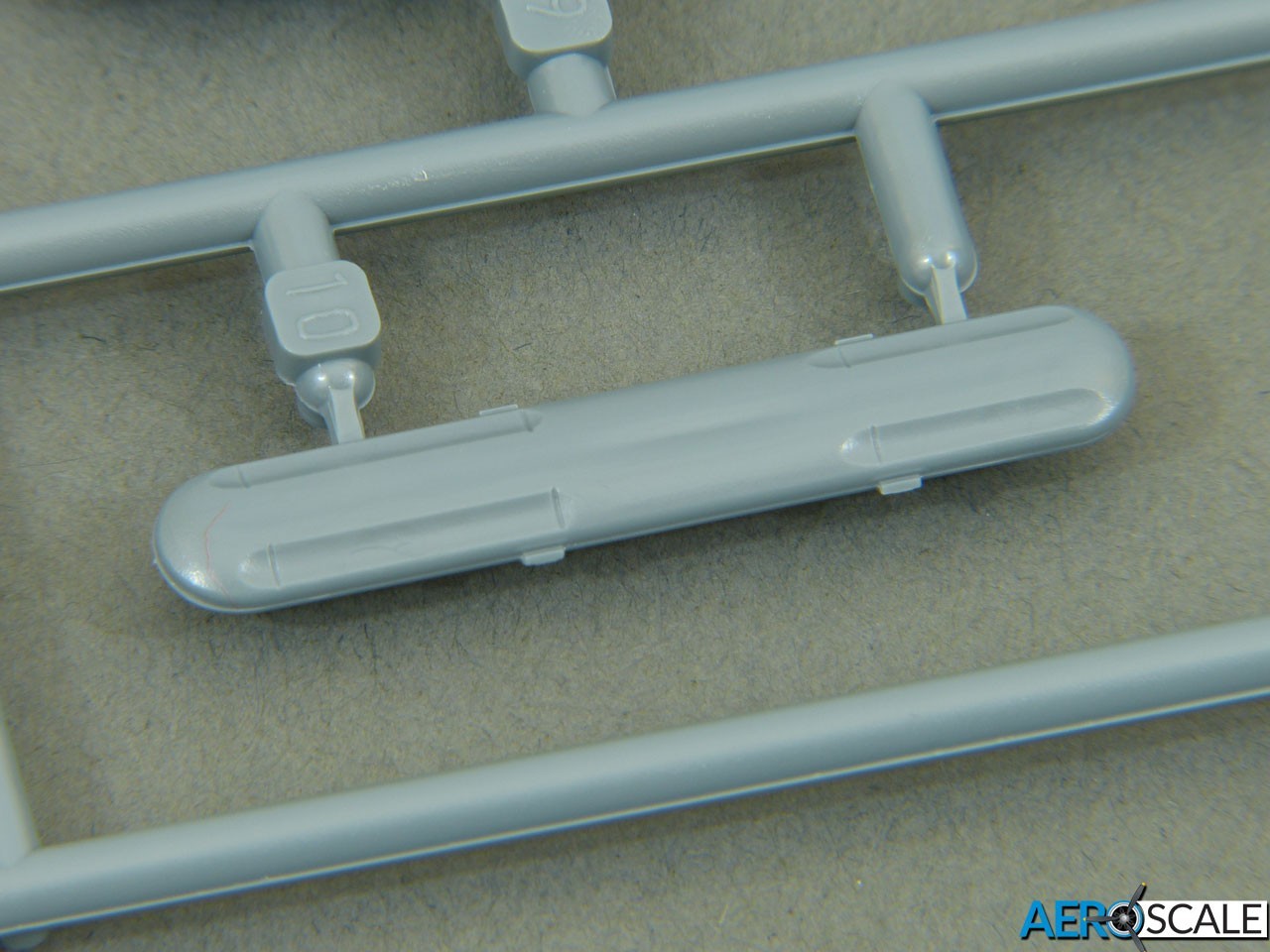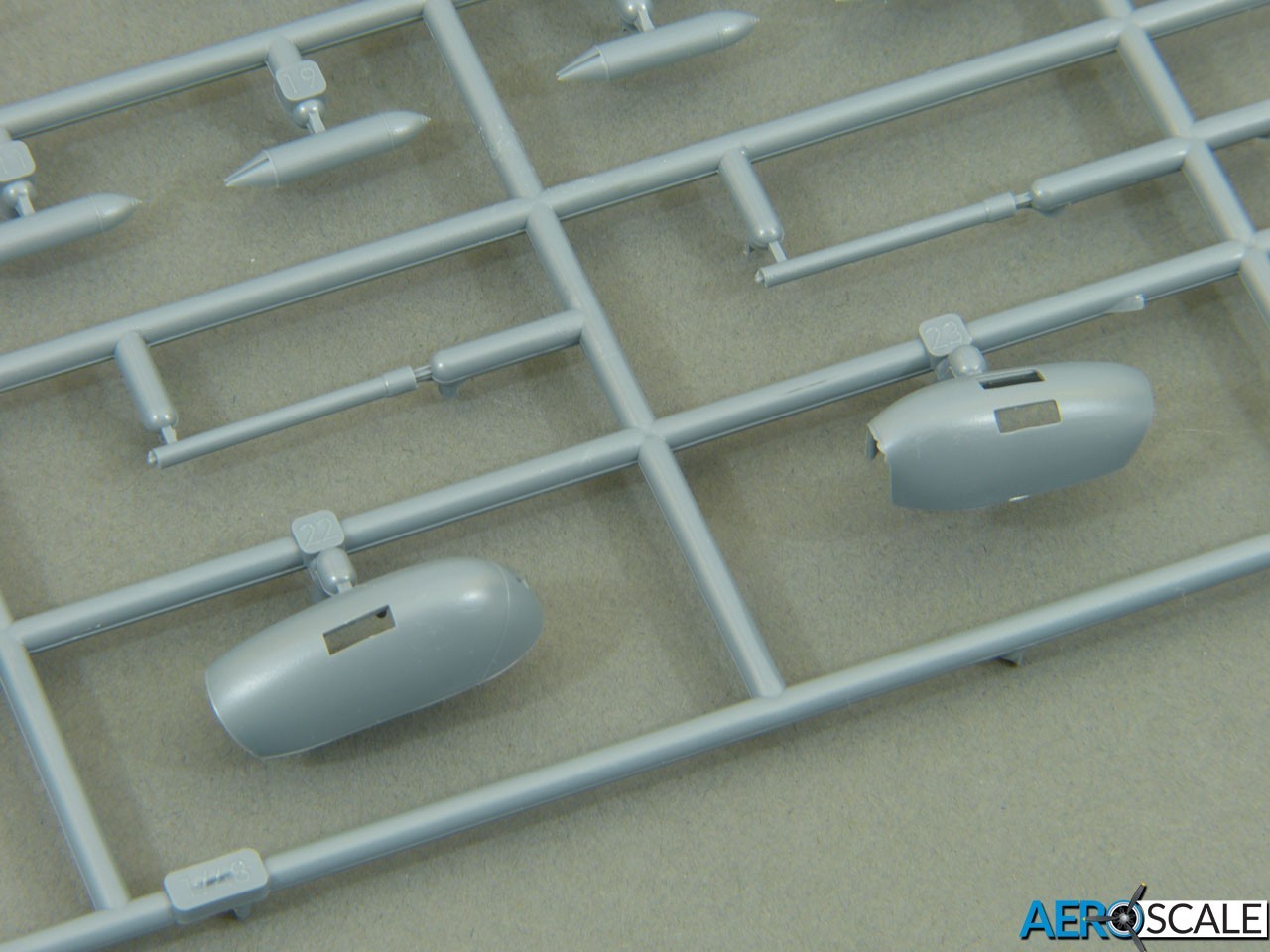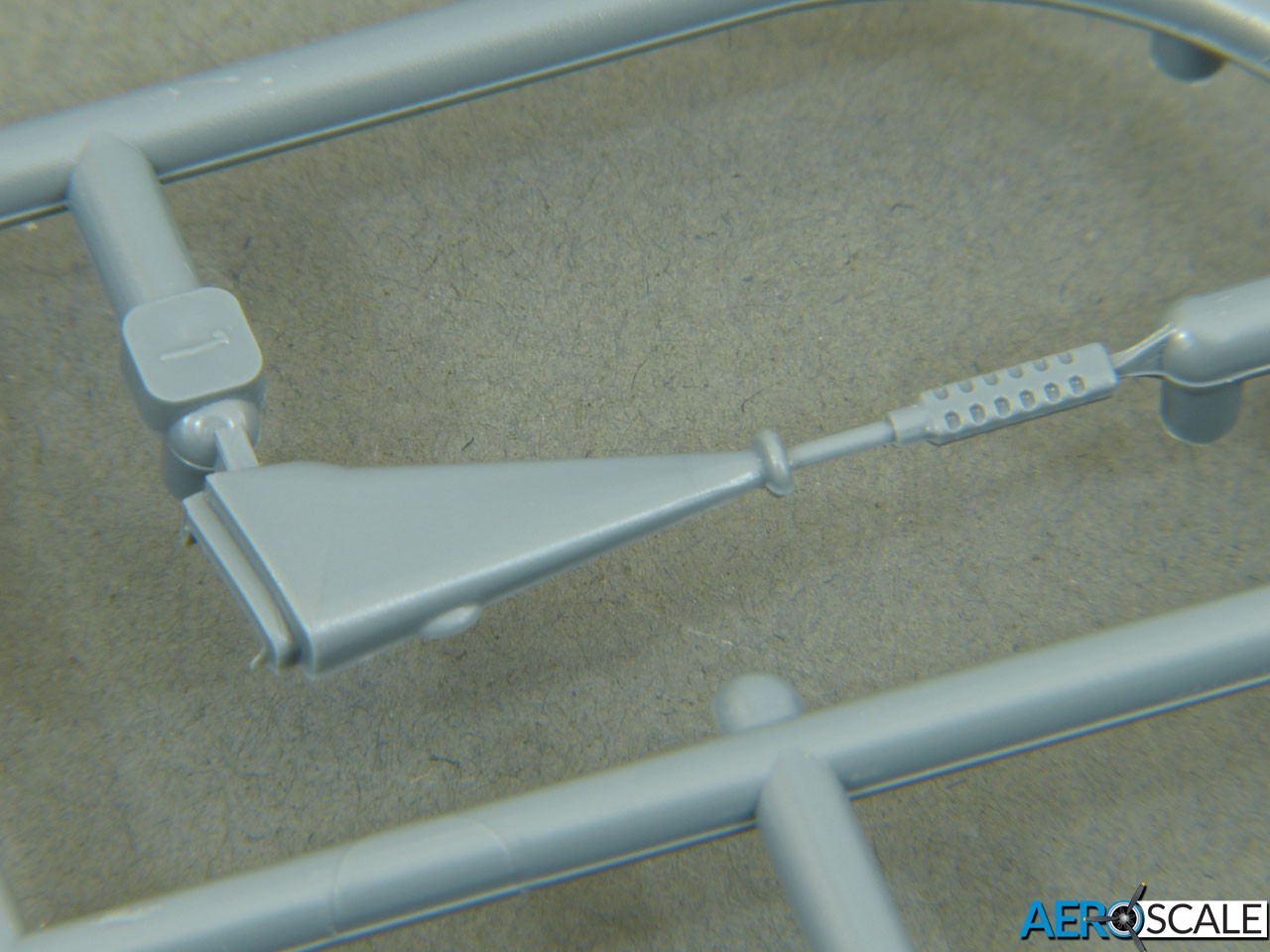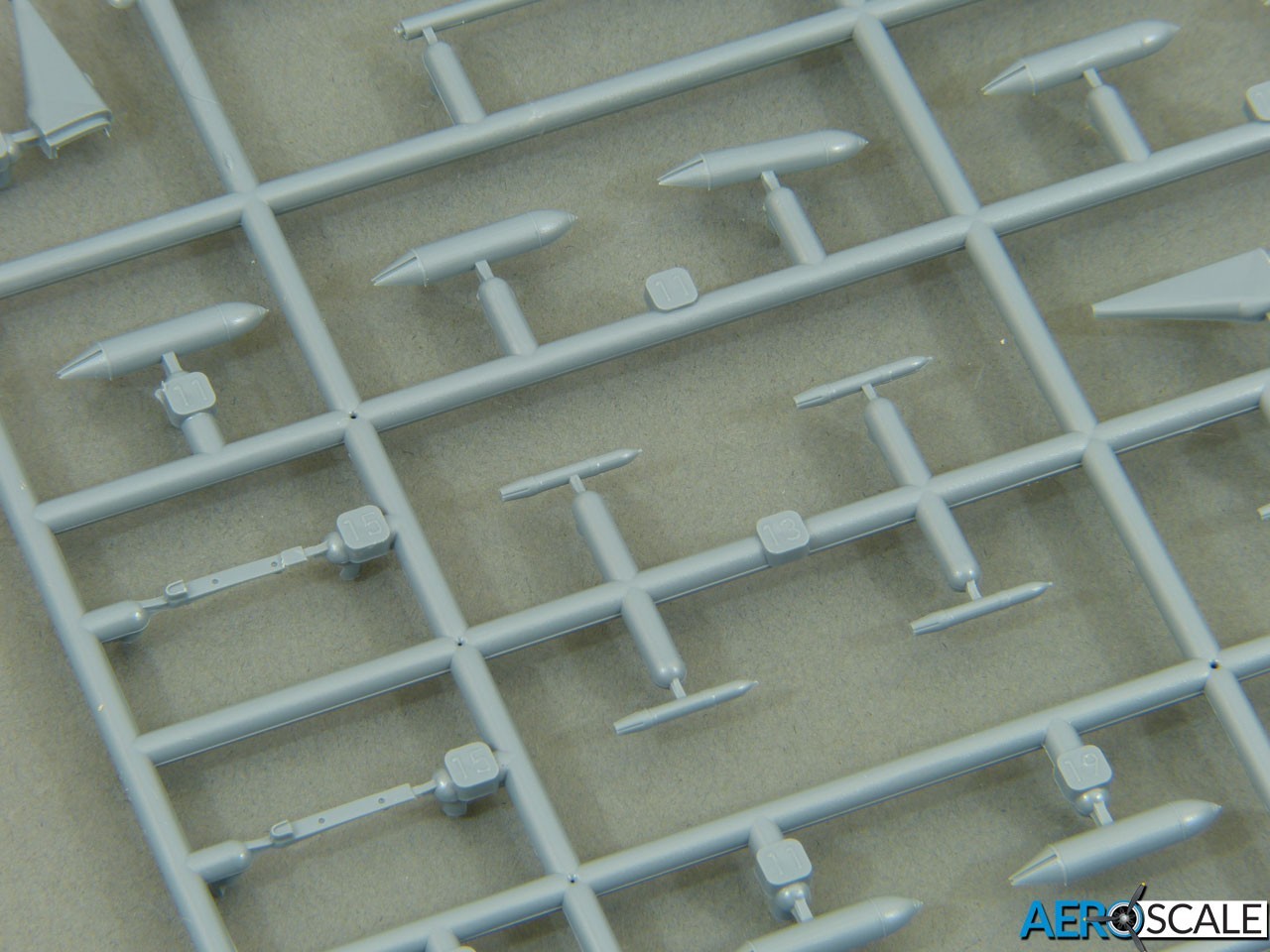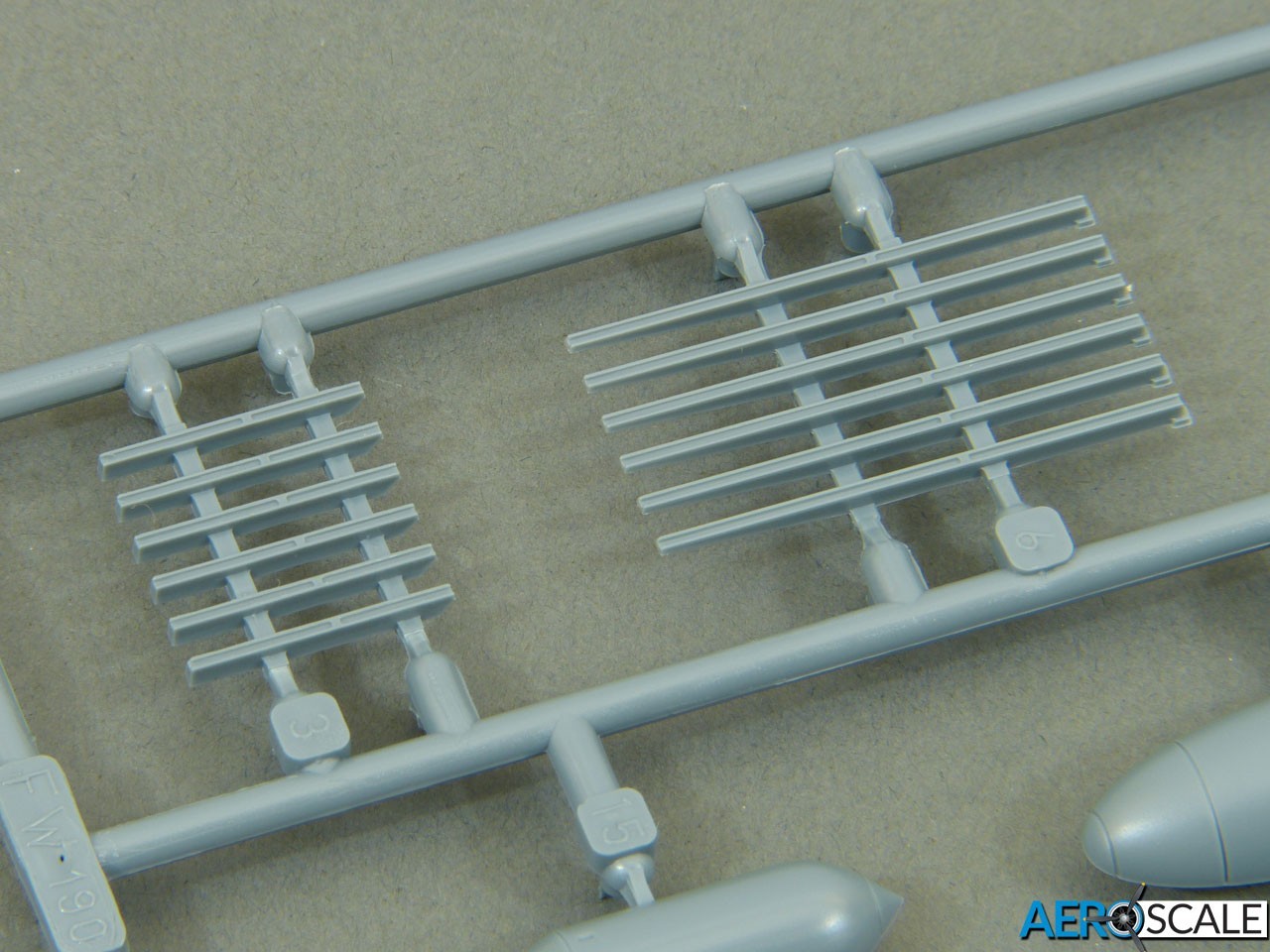 The bombs and rockets all feature etched fins and braces, so there'll be no need for tiresome sanding to achieve a true-to-scale appearance, but beginner modellers should note that there are no plastic alternative parts. The results should look great, though - really delicate, and an ideal way to get used to working with this medium if you haven't tried it before.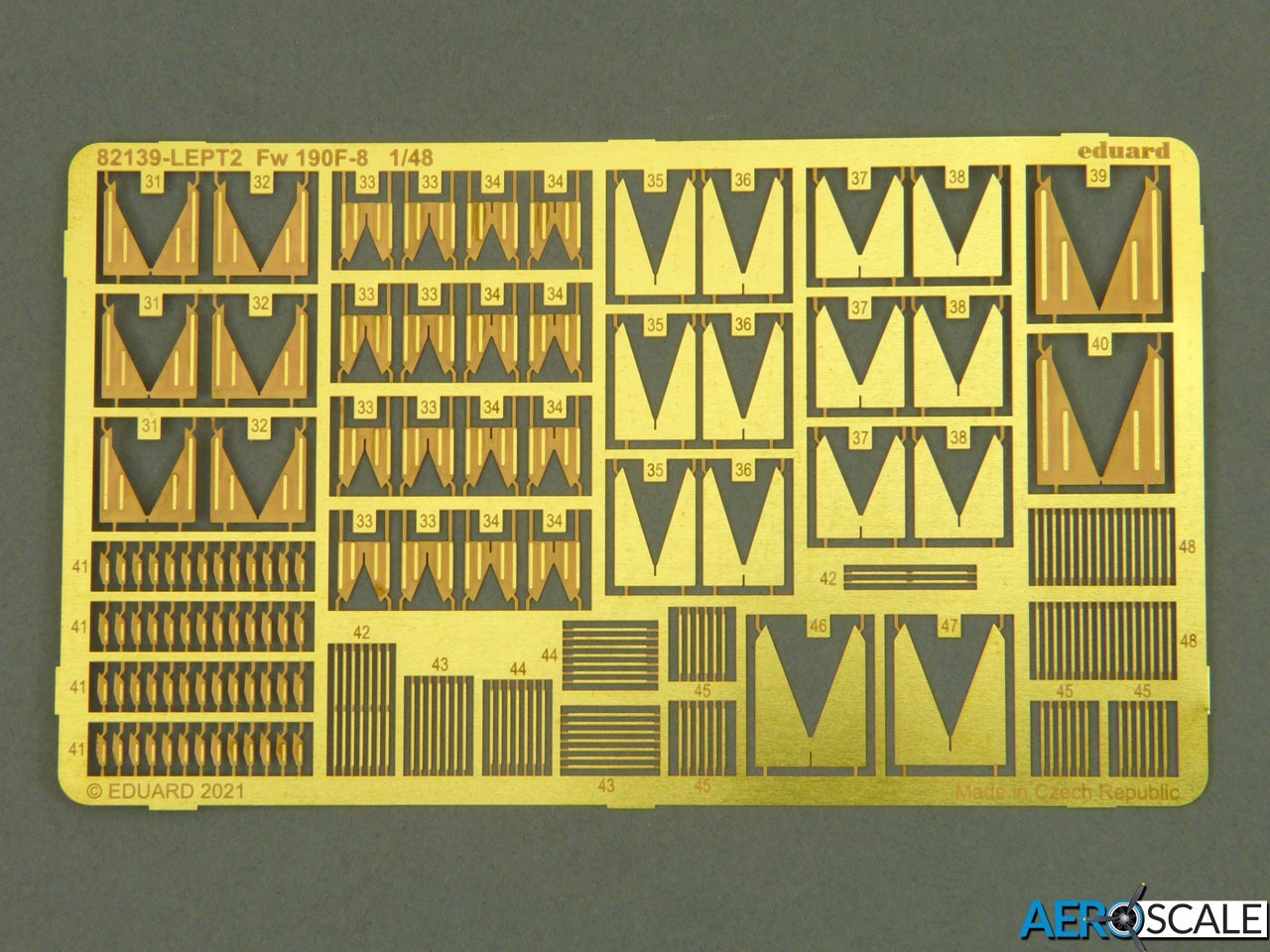 Instructions, Painting & Decals
As usual, Eduard provide a very classy, colour-printed assembly guide. The diagrams are clear and straightforward to follow, with construction broken down into bite-sized chunks - a good many of them devoted to the ordnance options, which are tied together in a useful chart.
Eduard provide colour matches for Gunze Sangyo paints throughout, along with RLM codes where appropriate. 
The kit includes markings for a generous 7 colour schemes, with everything from winter and Italian theatre camouflage, standard and late-war colours, plus factory and field-applied patterns, so there's really something to suite all tastes. The featured aircraft are:
A. "Blue 2", Stab 1./SG 2, Csar or Raab, Hungary, winter 1944/1945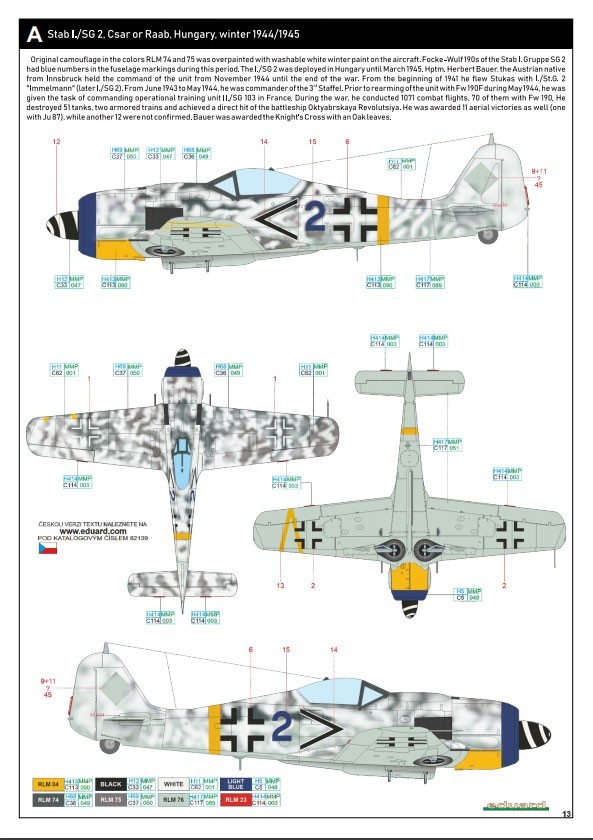 B. "White 1", 1./SG 4, Airasca, Italy, June 1944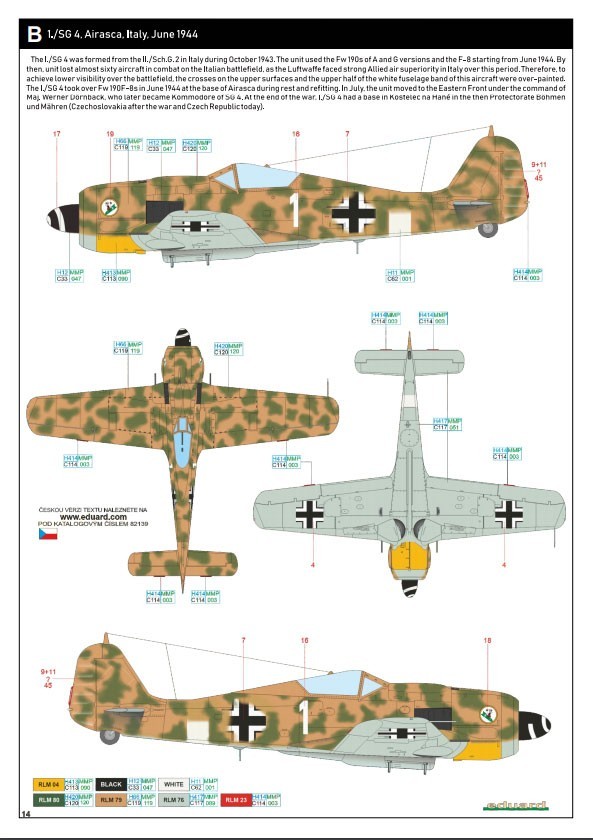 C. "Green 5", W.Nr. 586188, Stab III./SG 10, Hohenmauth, May 1945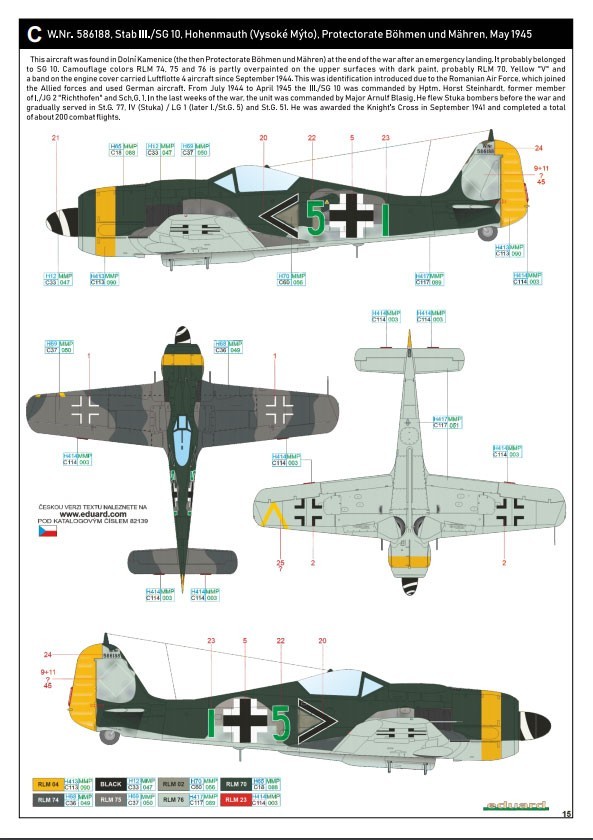 D. "E8-DH", W.Nr. 581632, 1./NSGr. 9,Villafranca di Verona, Italy, May 1945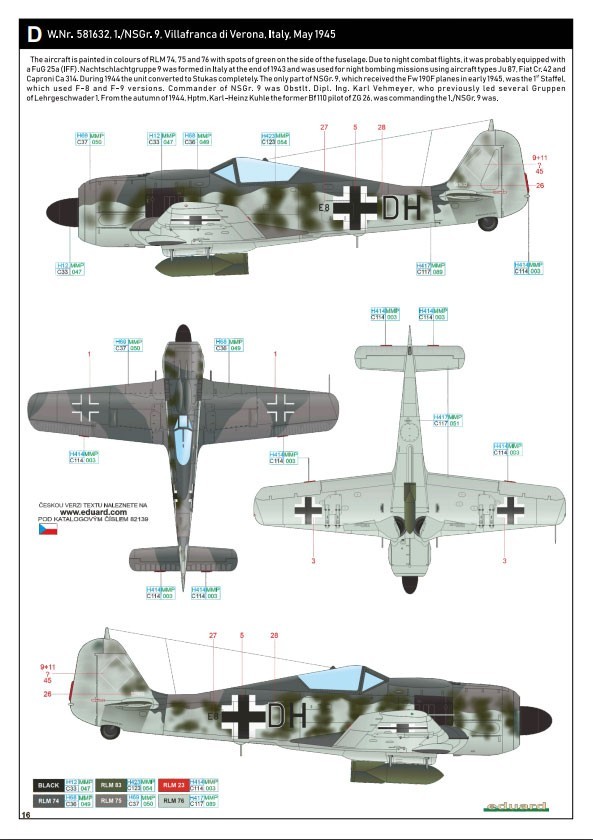 E. "Green 1", Flown by Major Karl Schrepfer, III./SG1, Krakow, Poland, August 1944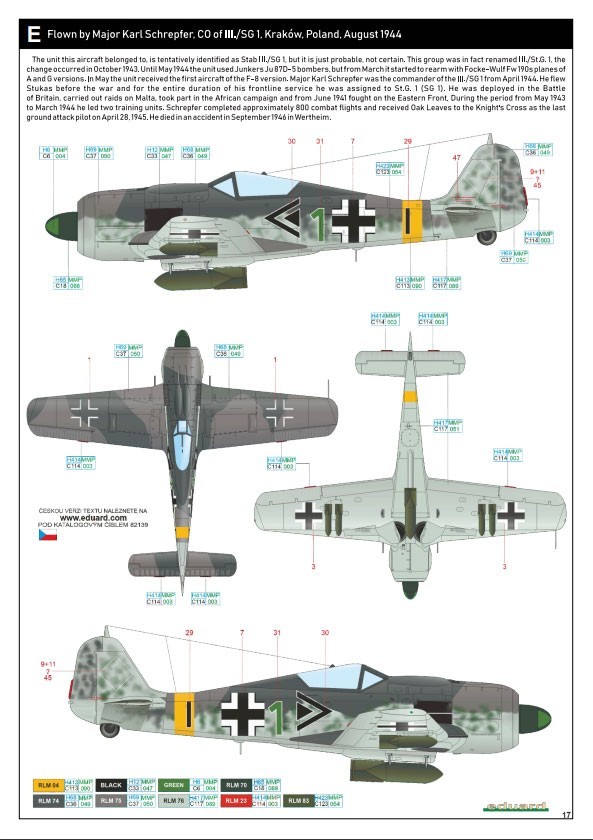 F. "White E", Stab SG 77, Schonfeld-Seiferdorf, Silesia, August 1944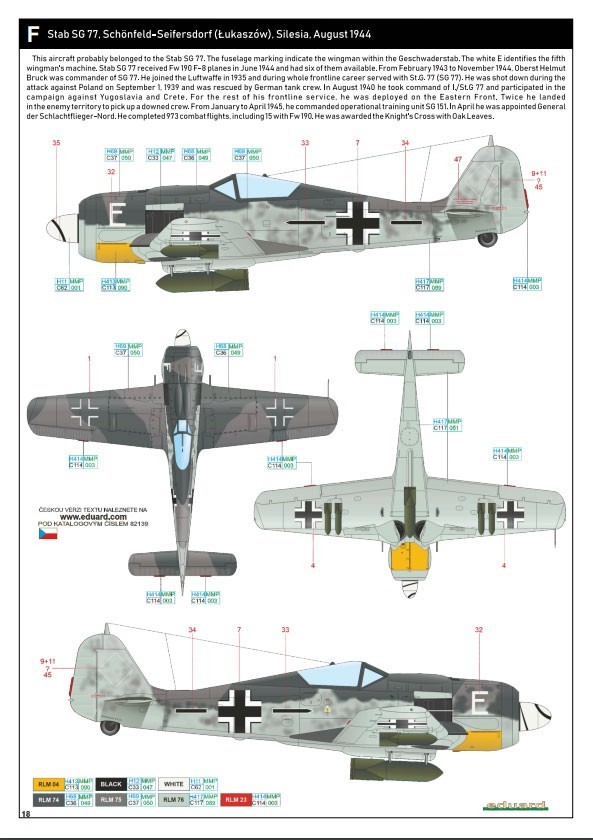 G. "White M", W.Nr. 584205, III./SG 3, Sabile, Latvia, May 1945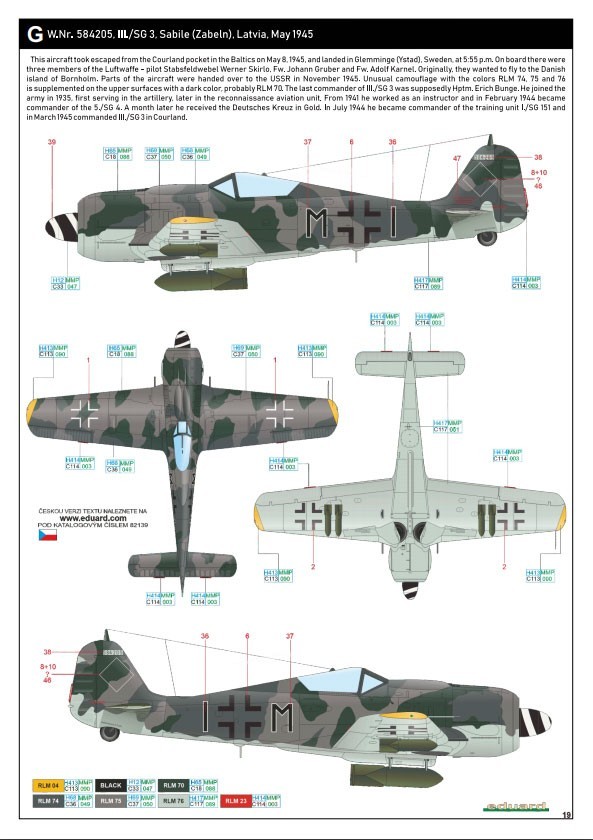 The decals look like they'll be excellent, being thin and glossy, with precise register. They appear to be like the decals in other recent Eduard and Special Hobby kits so, while there's a bit of excess carrier film compared with, say, Cartograf and Fantasy Printshop, I've found this disappears when the items are applied and the result is a very convincing "painted-on" look.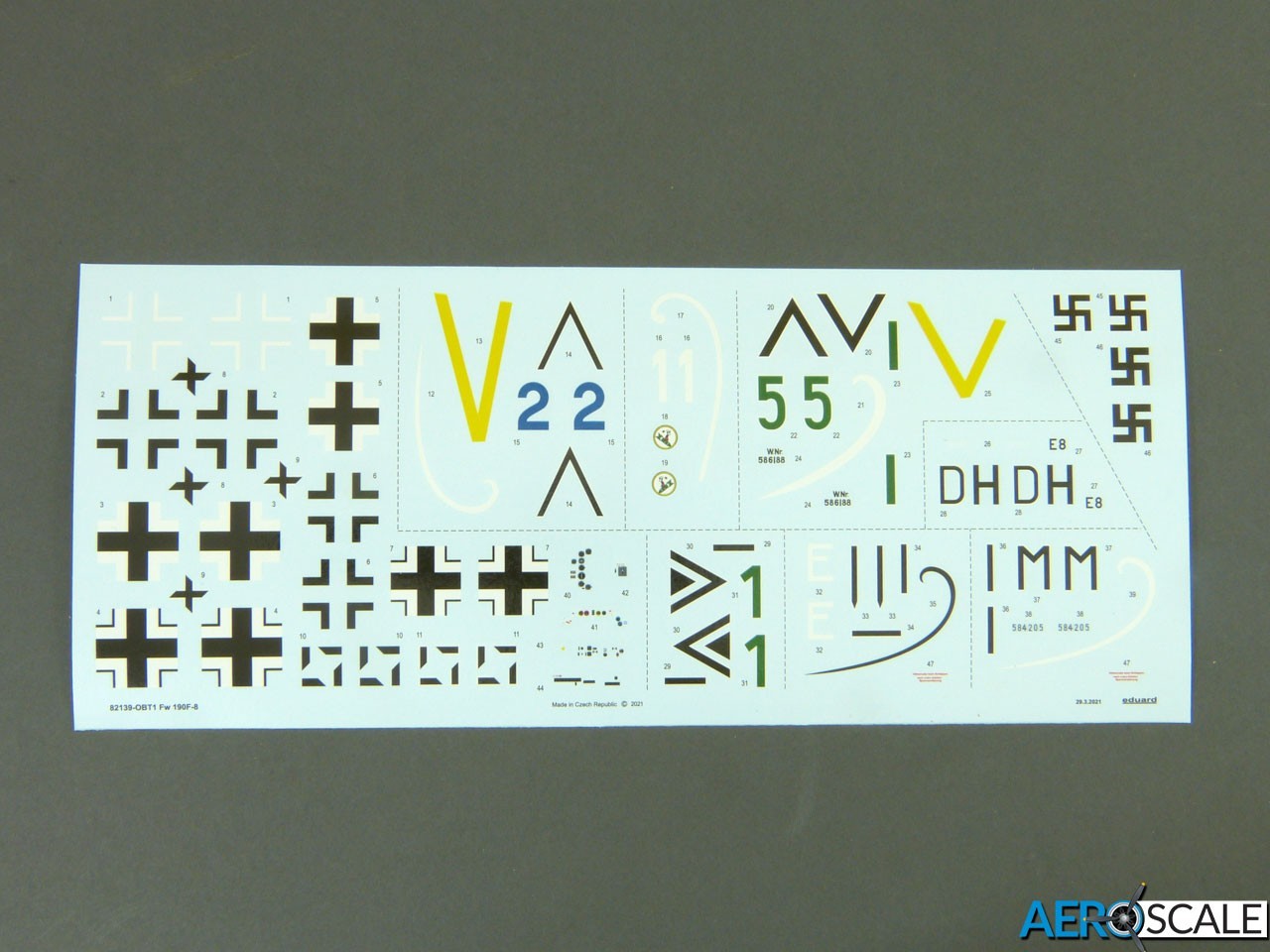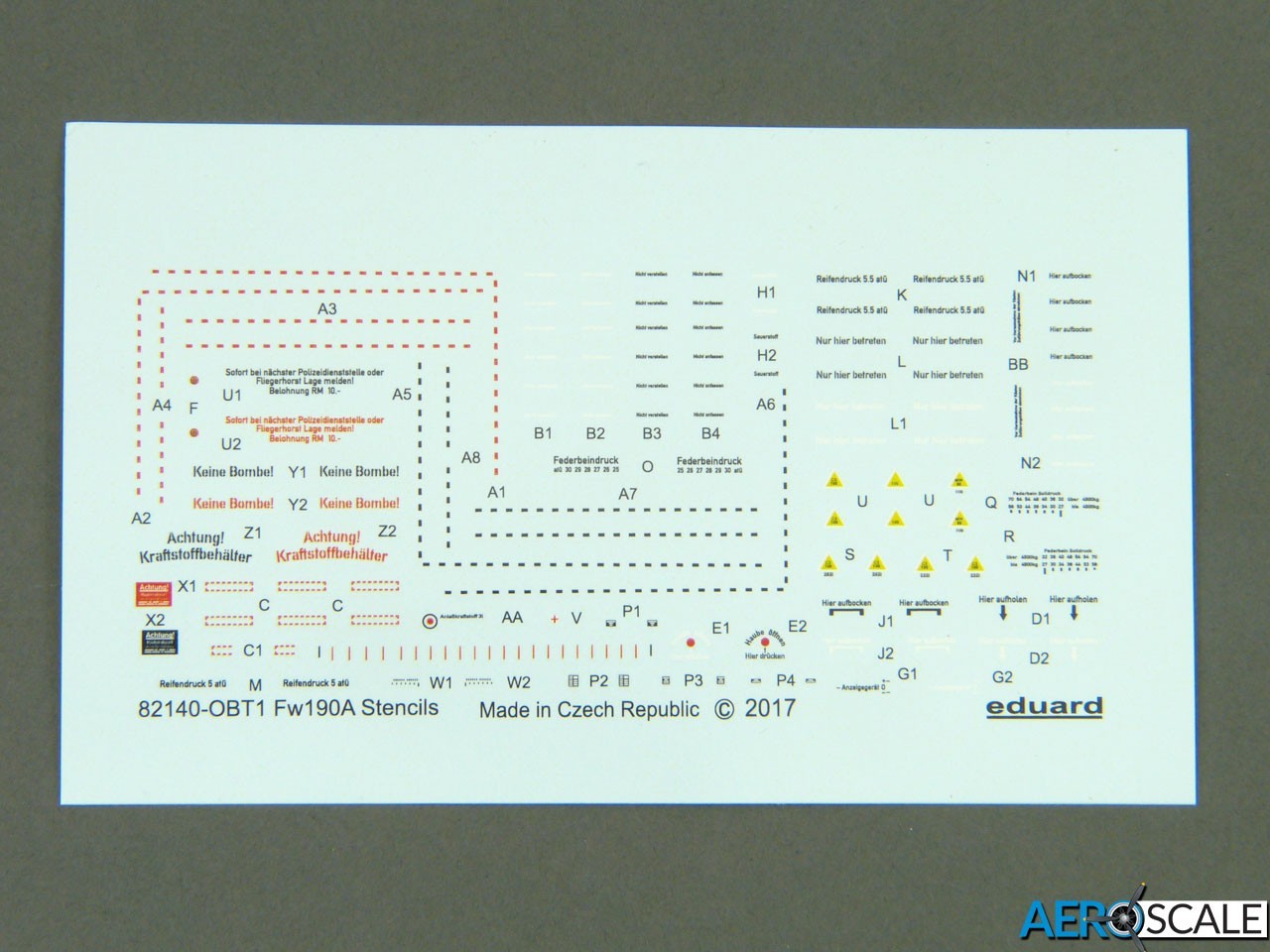 Conclusion
This is a very welcome release from Eduard, combining the armament runners from their original 1:48 Fw 190 with the superior new airframe parts tooling. Using the existing parts obviously means a much more affordable kit than a total re-tool - and at basically £25.00 it's great value for money - creating in the process a ground-attack Wurger that not only builds much easier than their first version, but which is also more accurate. Add to that a really comprehensive ordnance set and it really ticks all the proverbial boxes, so expect to see plenty of builds builds showcasing the myriad of field-applied camouflage schemes in the desperate fighting at the end of WWII. 
Kit #82139 is available from Eduard now - Price: £24.87
Many thanks to Eduard for providing the sample for review.
Please remember, when contacting retailers or manufacturers, to mention that you saw their products highlighted here - on AEROSCALE