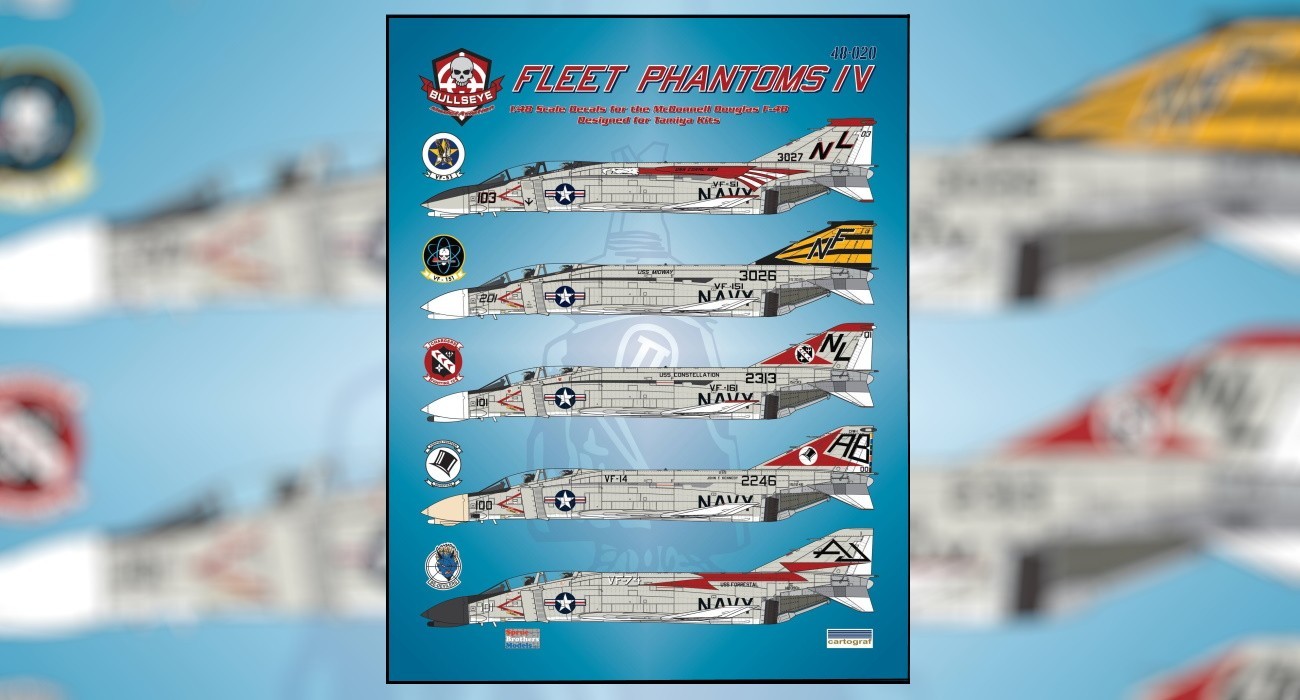 48-020 covers F-4Bs / F4H-1s
F-4B VF-51 USS Coral Sea, 1972 WestPac cruise. This is the assigned jet of MiG-17 killer LCDR Jerry "Devil" Houston and his RIO Lt Kevin Moore.
F-4B VF-151 USS Midway, COs jet, 1973 WestPac cruise
F-4B VF-161 USS Constellation, COs jet, 1966 WestPac cruise
F-4B VF-14 JFK CAG jet, 1968 Med Cruise
F4H-1 VF-74 USS Forrestal, COs jet, 1962 Med Cruise
Designed for the Tamiya 1:48 scale kit.
48-020 – Fleet Phantoms IV – 1:48
Please remember, when contacting retailers or manufacturers, to mention that you saw their products highlighted here – on AEROSCALE.