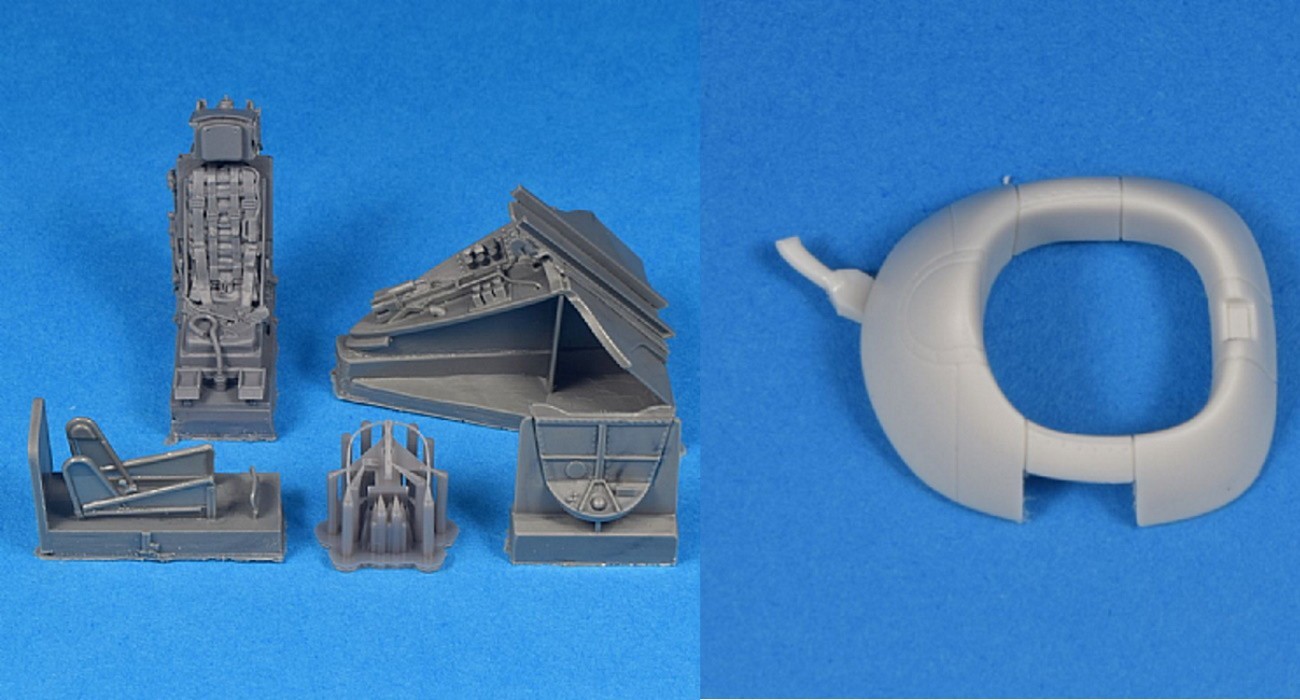 "Ok folks, available in my shop now":
HMR 48040 - FJ-3 Fury Cockpit Update Set. The set contains an ejection seat that differs in a few details from the FJ-2 seat, a rear cockpit bulkhead and turtle deck, a detailed canopy deck and the -3 specific antenna array which is a 3D printed part. The resin used for printing has a slight elasticity so there is a much reduced risk of breaking of those very thin and delicate details.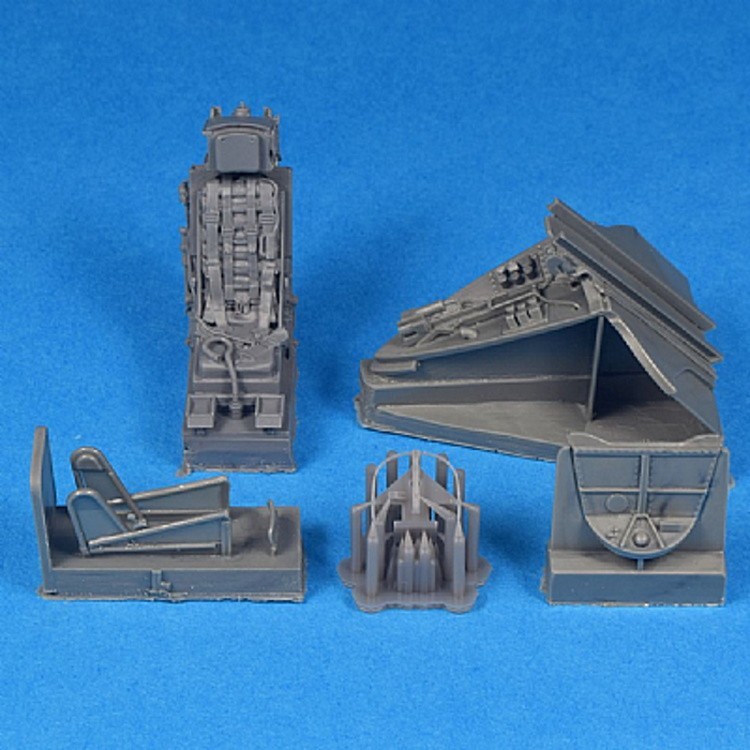 HMR 48041 - FJ-3 Nose Correction is a simple like-for-like replacement for the kit nose part. In the same way as the FJ-2, the profile around the radome has been improved to better resemble the real thing. Also, the panel line and surface detail continues onto the inner intake side, unlike the kit part. This is not a full intake, you will still use the kit intake parts. The resin part is designed to match them. I found that the plastic parts of the fuselage halves seem to be tooled slightly asymmetric. There is a small step on the left side, but not on the right. It is the same when using the kit intake...You need to blend it with a little bit of sanding.
https://www.hypersonicmodels.com/
Please remember, when contacting retailers or manufacturers, to mention that you saw their products highlighted here – on Aeroscale.