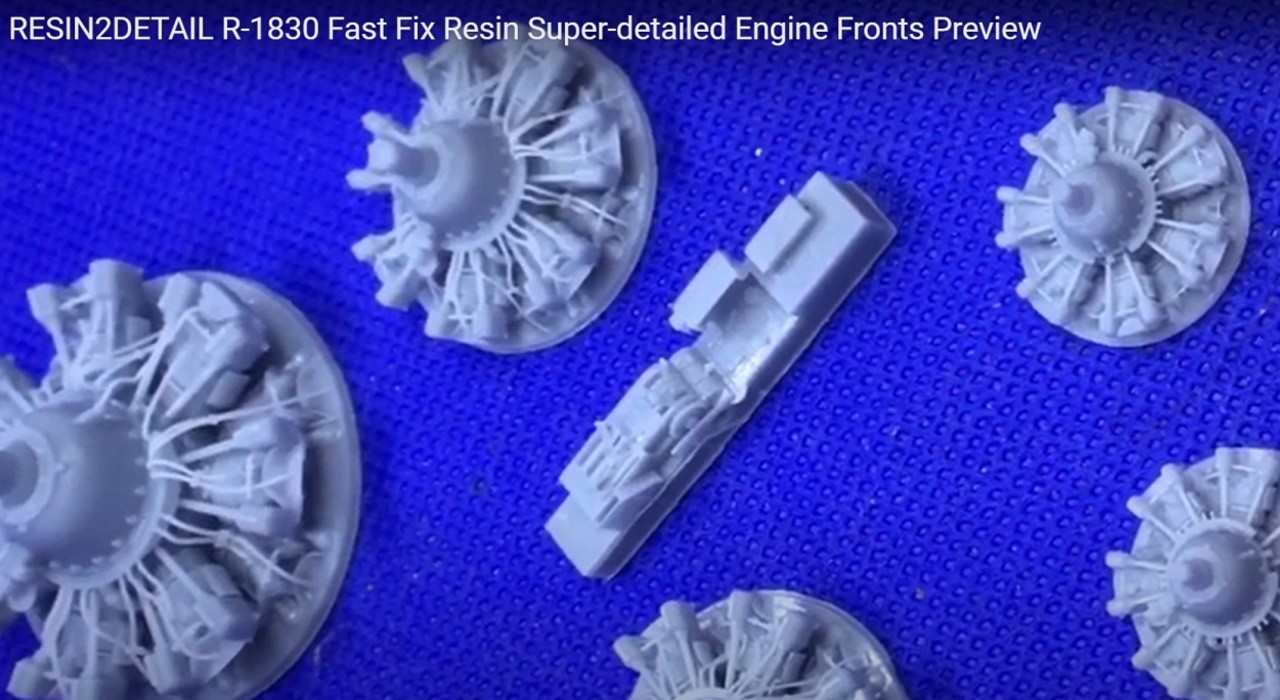 "Hey Everyone!
Wanted to share this brief video of the forth coming R-1830 Fast Fix engine fronts from resin2detail.com!
I will definitely share listing information for these sets in 1/32, 1/48 and 1/72 soon here on Facebook
Comment below with your thoughts on these and on any ideas,you have for other sets, as always – thanks"!..............................................RESIN2Detail
The Pratt & Whitney R-1830 Twin Wasp were fitted to a wide range of aircraft including B-24, Catalina, P-35, P-36, P-43, C-47/DC-3, Devastator,Wildcat, Sunderland V, Wellington IV and many more.
Please remember, when contacting retailers or manufacturers, to mention that you saw their products highlighted here – on AEROSCALE.
RESIN2DETAIL R-1830 Fast Fix Resin Super-detailed Engine Fronts Preview