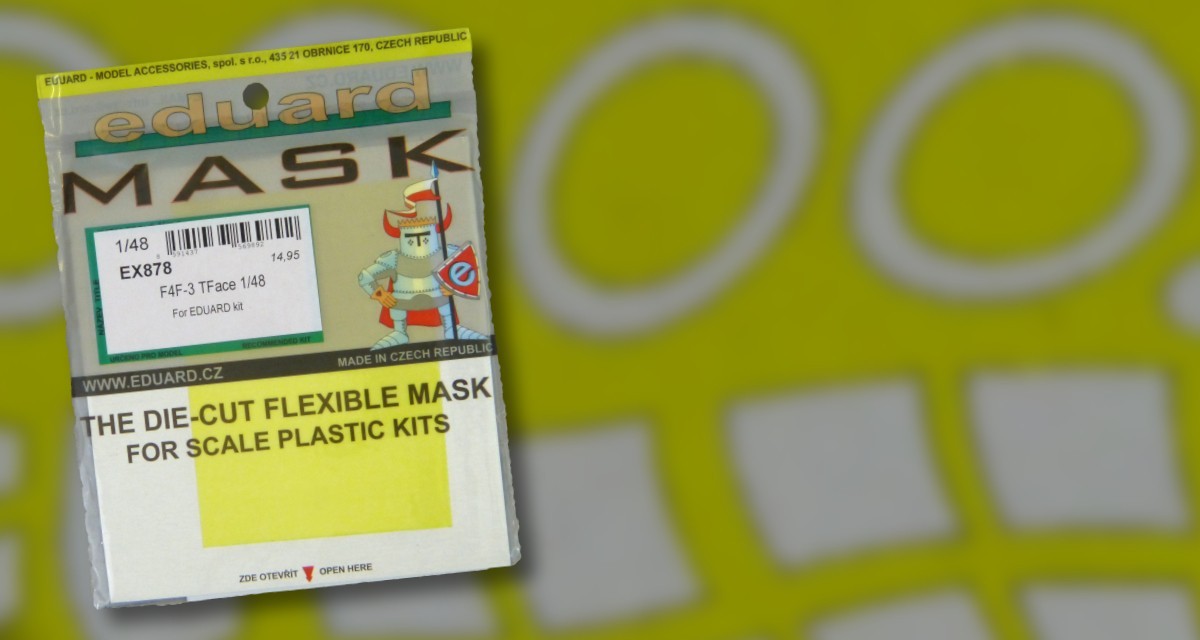 Traditional canopy masking is fine as far as it goes, but its weakness is exposed if you pose the canopy open, because the inner surface of the frames is unrealistically shiny. The answer is to paint the frames on the inside too, and this is where Eduard's TFace masks come in. The interior and exterior masks are sized slightly differently to allow for the thickness of the clear parts and so save a huge amount of guesswork and trial by error.

The masks are die-cut from washi tape, which I feel is the ideal medium because it is more flexible than vinyl and so can cope with tight contours. It leaves no residue and is pretty robust, so you can reuse it if you're careful.

The set includes masks for the wheels as well as the canopy and contains a straightforward set of instructions. For some reason the illustrations show the masks distorted - don't worry, they aren't in reality.

Conclusion
Masking isn't most people's favourite modelling job and using TFace masks obviously involves more work than simply tackling the outside of a canopy, but it certainly can be worth the extra effort if you're building a model with the canopy open and are going to be looking at it closely.
Item #EX878 is available now from Eduard - Price: £5.35
Many thanks to Eduard for the review sample.
Please remember, when contacting retailers or manufacturers, to mention that you saw their products highlighted here - on AEROSCALE