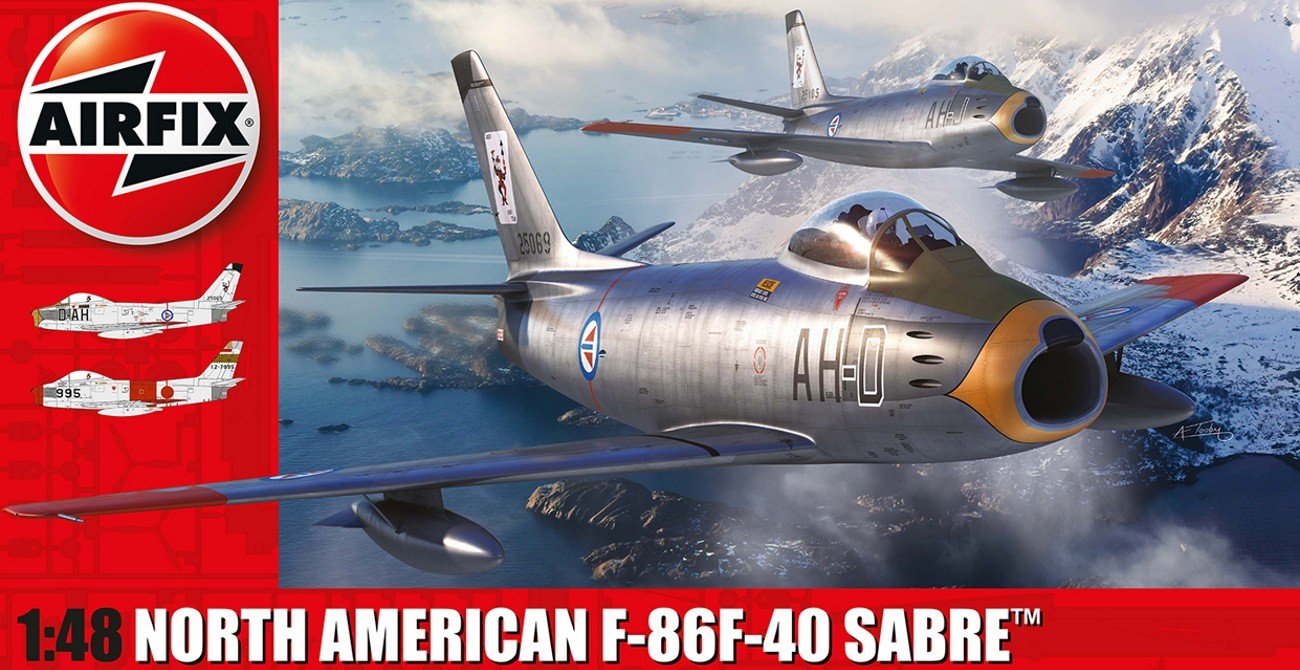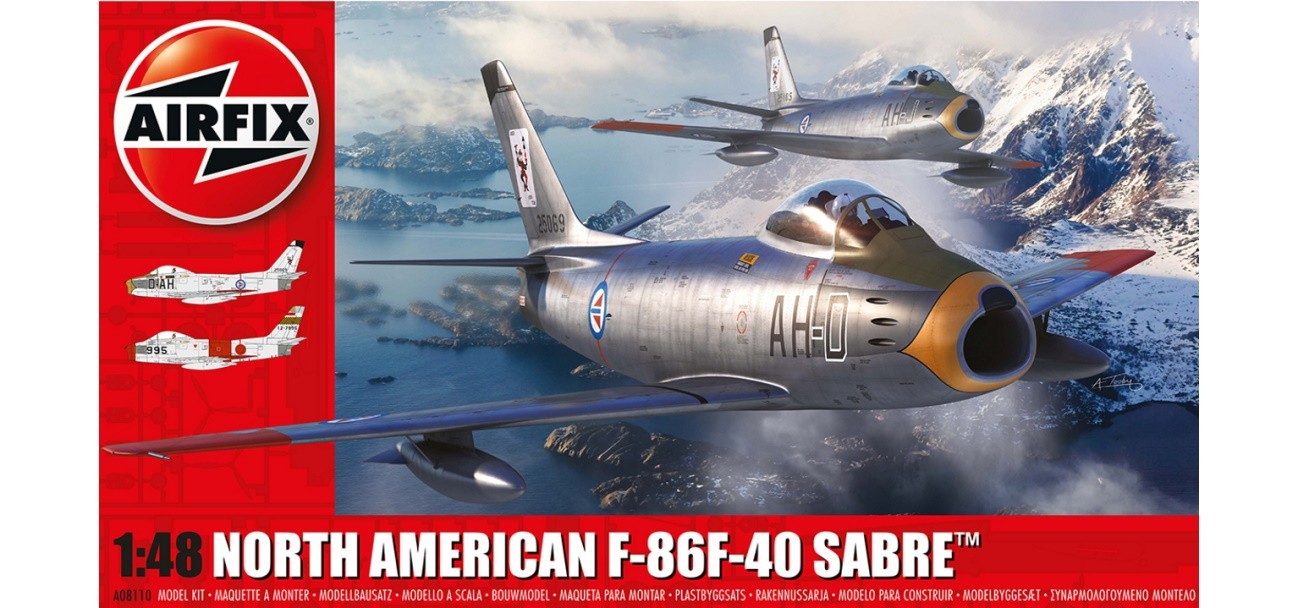 "North American F-86F-40 Sabre proved to be the ultimate day fighter variant of this famous aircraft and featured several improvements which kept the Sabre at the forefront of world fighter technology. With a new engine giving the aircraft more power this variant quickly re-introduced the leading edge slats to the larger, modified 6"-3" wing and provided the enhanced dogfighting capabilities designers had been hoping for. The restored slats reducing the aircraft's landing approach speed to a much more manageable 124 mph, in addition to providing an equivalent decrease in take-off rotation speed, making this the consummate all-round performer. These modifications proved so successful that many earlier variants of the Sabre were retrospectively upgraded to this standard and would further enhance the appeal of the aircraft to overseas suitors - the Sabre would go on to operate in the colours of a great many overseas operators"......................................................Airfix 

Two marking options include:

F-86F-40 Sabre "The Flying Jokers" aerobatic team, No.332 Squadron, Royal Norwegian Air Force, Rygge Air Station, Norway, June 2nd 1962
F-86F-40 Sabre 1st Air Wing, Japan Air Self-Defence Force, Hamamatsu, Shizouka Prefecture, Japan, December 1975.
Expected Spring 2022
A08110 - North American F-86F-40 Sabre – 1:48
Please remember, when contacting retailers or manufacturers, to mention that you saw their products highlighted here – on Aeroscale.