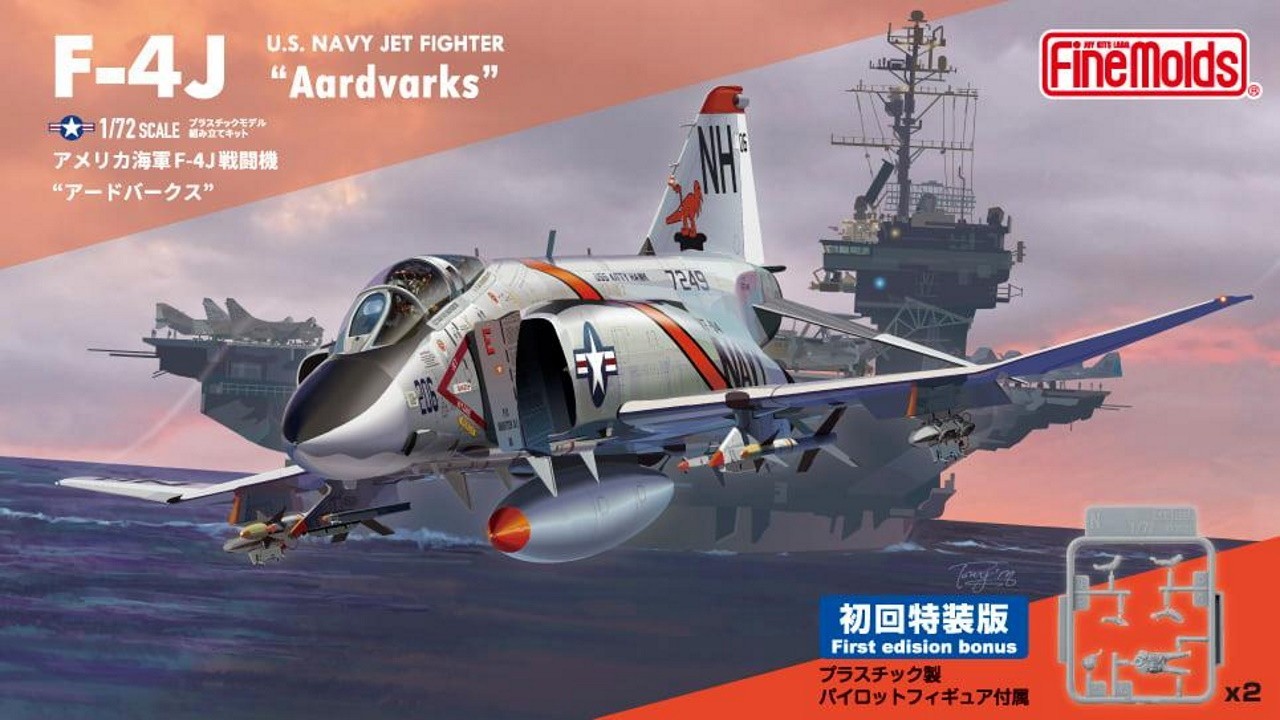 This release will be the first in the series of short nosed Phantom II's
Features include:
★ 2021 New mold.
★ A Tamiya pilot figures are included with the first special edition.
★ Short nose radome.
★ The differences with each short nose type will be reproduced in detail.
★ The cockpit has been redesigned exclusively for the J type and has been redesigned with an additional new mold.
★ 3 types of markings are included: 2 x VF-114 [Aardvarks] and 1 x VF-21 [Freelancers]
★ The central part of the fuselage is integrally molded with a slide mold.
★ The conspicuous parts division line is divided by the panel line as much as possible.
★ The inside of the cockpit along with other details are precisely reproduced by laser engraving.
★ The small holes lined up in the splitter vanes are also reproduced by engraving.
★ The inside of the heat exhaust hole and the inside of the leg storage are precisely reproduced.
★ The canopy can be displayed open and closed. The closed canopy is a separate part.
★ The horizontal stabilizer is designed so that the mounting angle can be easily and accurately fixed.
★ The heat-resistant plate on the tail is a separate part. Can be assembled after painting.
★ Overall length approx. 248 mm,overall width approx. 164 mm, overall height approx. 69 mm
★ Number of parts 147 points for the main body + 8 figures + decals
https://www.finemolds.co.jp/FP/FP43S.html
FP43S - McDonnell Douglas F-4J Fighter "Ard Varks" US Navy [First Special Edition]
Please remember, when contacting retailers or manufacturers, to mention that you saw their products highlighted here – on Aeroscale.