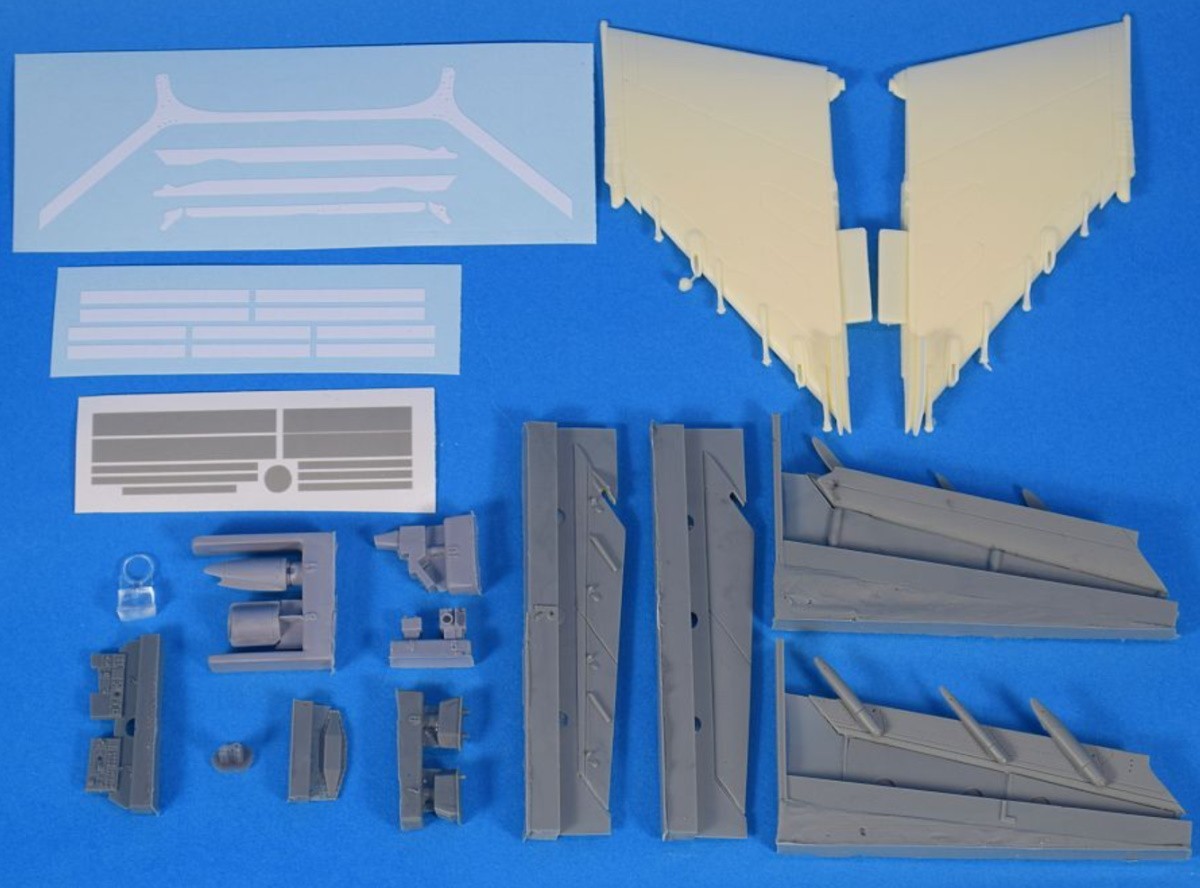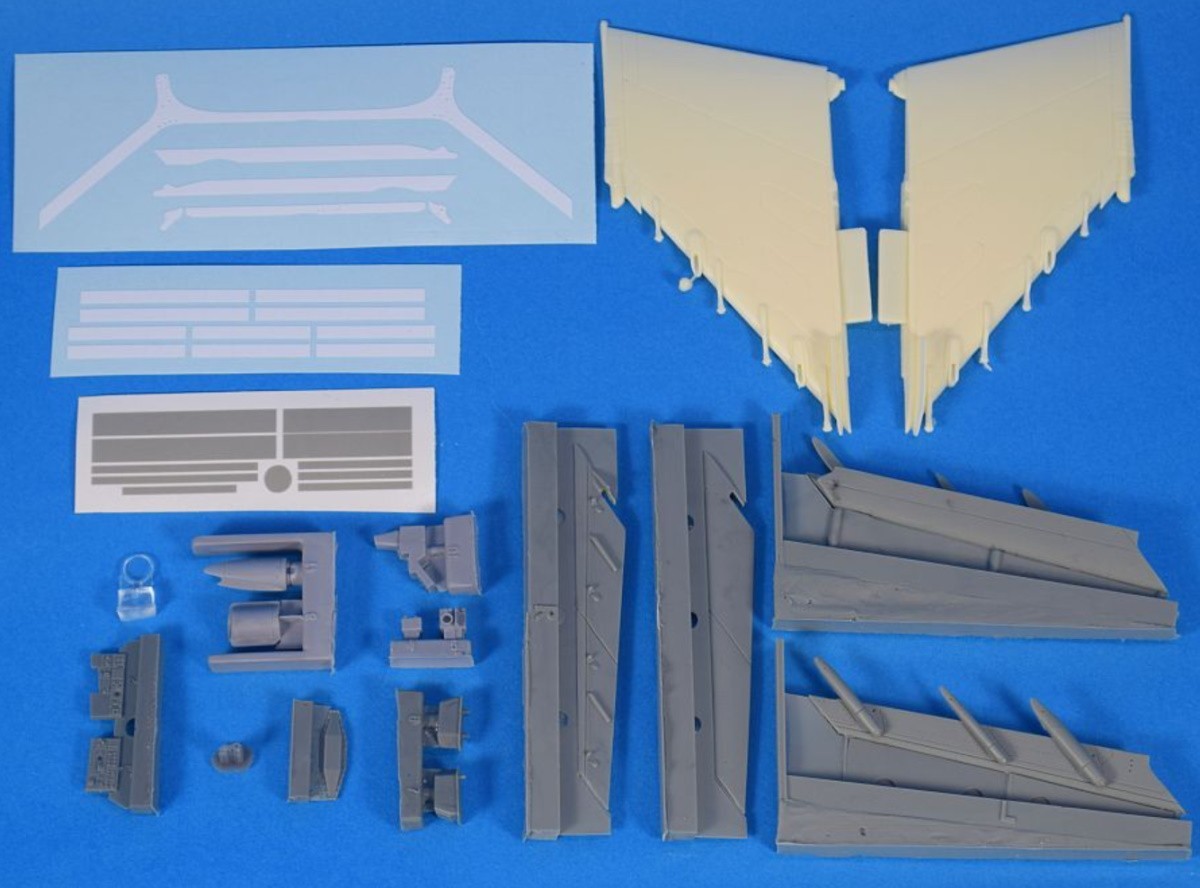 "A new batch of F-4E Slat Conversion sets is now available in my shop. Get them while they last
This is a slat-wing conversion set for the Zoukei MuraF-4E (early), hard wing kit. This set contains":
Slatted outer wings (cast in a special hard resin to prevent warping) with separate slats (parts in the photos with grey primer to better show the detail)
Inboard slat inserts. No cutting is required for their installation
Wing/belly reinforcement strap made from self adhesive white vinyl material in two layers *
Formation "slime" lights with rivet detail(self adhesive white vinyl as well, the red in the photos is only for better visibility)
TISEO pod (with a clear lens and visible internal detail)
ARN-101 dorsal antenna
Strike cameras (more accurate than the kit contained parts)
New cockpit detail for the WSO office comprising of L/Hand R/H console, 3D printed throttle handle, radar scope with shroud and new instruments for the main IP
The production of this set is limited.
 * Special Extra Limited "Deluxe" version: This set contains a fully riveted wing/belly strap instead of the plainer one in the standard set. Production of this item is difficult and happens in very low numbers only. Please select the strap variant below.
HMR 48039 - F-4E (late) Slat Conversion – 1/48
Please remember, when contacting retailers or manufacturers, to mention that you saw their products highlighted here – on Aeroscale.