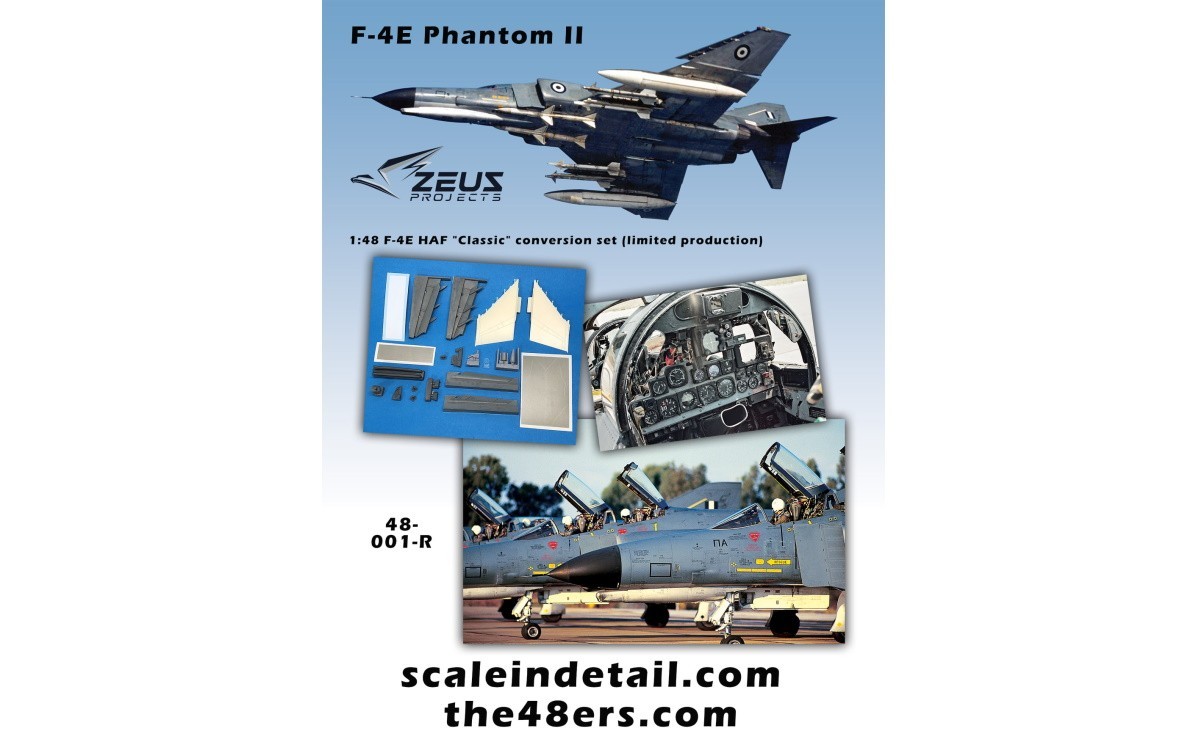 F-4E Phantom II Hellenic (Greek) Air Force [HAF] "Classic" detailed conversion set (limited production) for the Zoukei-Mura kit.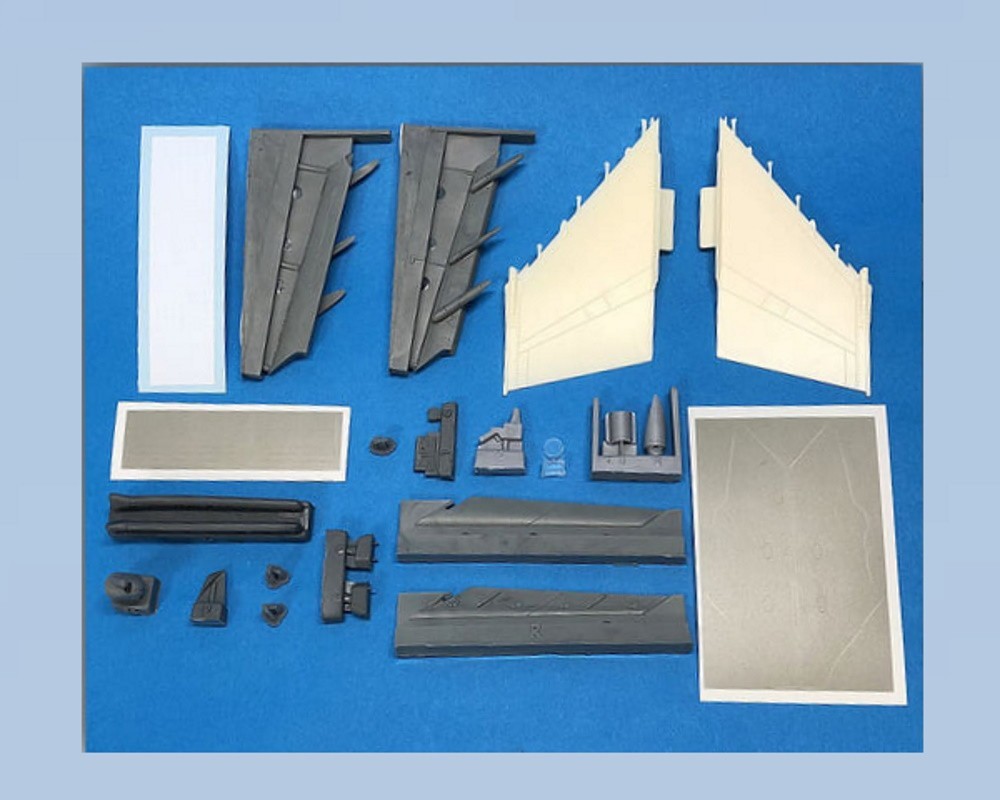 The set contains the following parts to convert the ZM kit into a Greek F-4E Phantom II example prior the AUP current version(Avionics Upgrade Program):
Slatted outer wings (cast in a special hard resin to prevent warping) with separate slats (parts in the photos with grey primer to better show the detail)
Inboard slat inserts. No cutting is required for their installation
ALQ-126 DIAS antennas for the radome, intakes as well as the chute cap (optionally used)
Formation "slime" lights with rivet detail (self adhesive white vinyl as well, the red in the photos is only for better visibility)
TISEO pod (with a clear lens and visible internal detail)
Strike cameras (more accurate than the kit contained parts)
New cockpit detail for the RSO office comprising of L/H console, 3D printed throttle handle, radar scope with shroud and new instruments for the main IP
Updated radar scope console (optionally used)
Rear view RSO mirrors
Please use reference material as need. Differences may exist between each aircraft.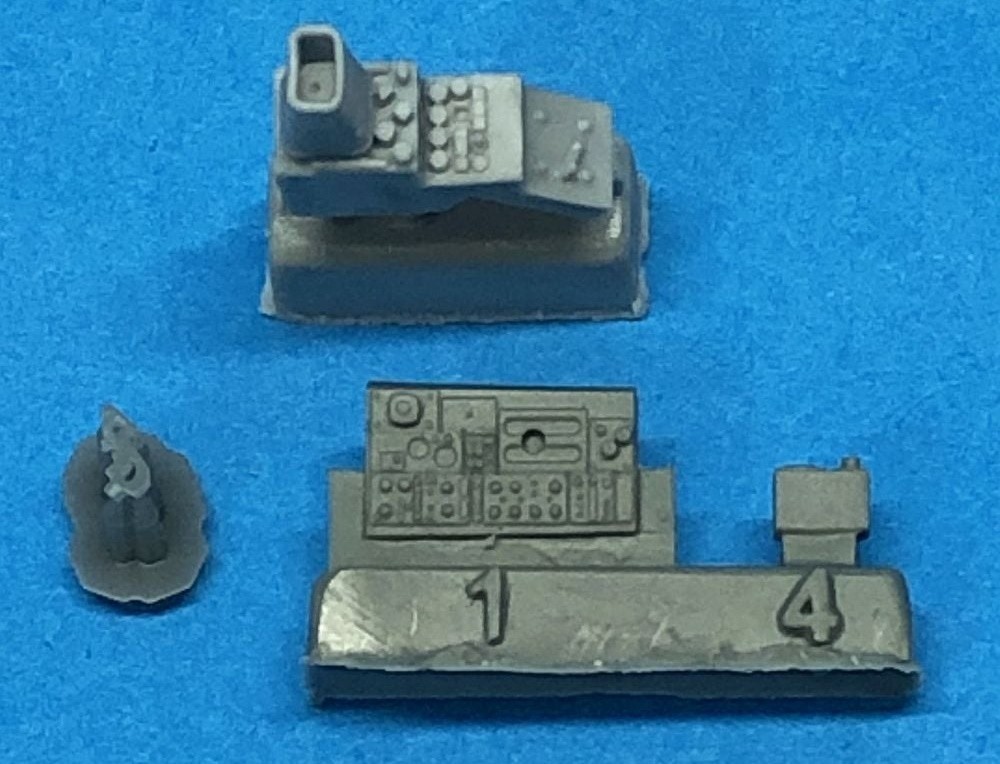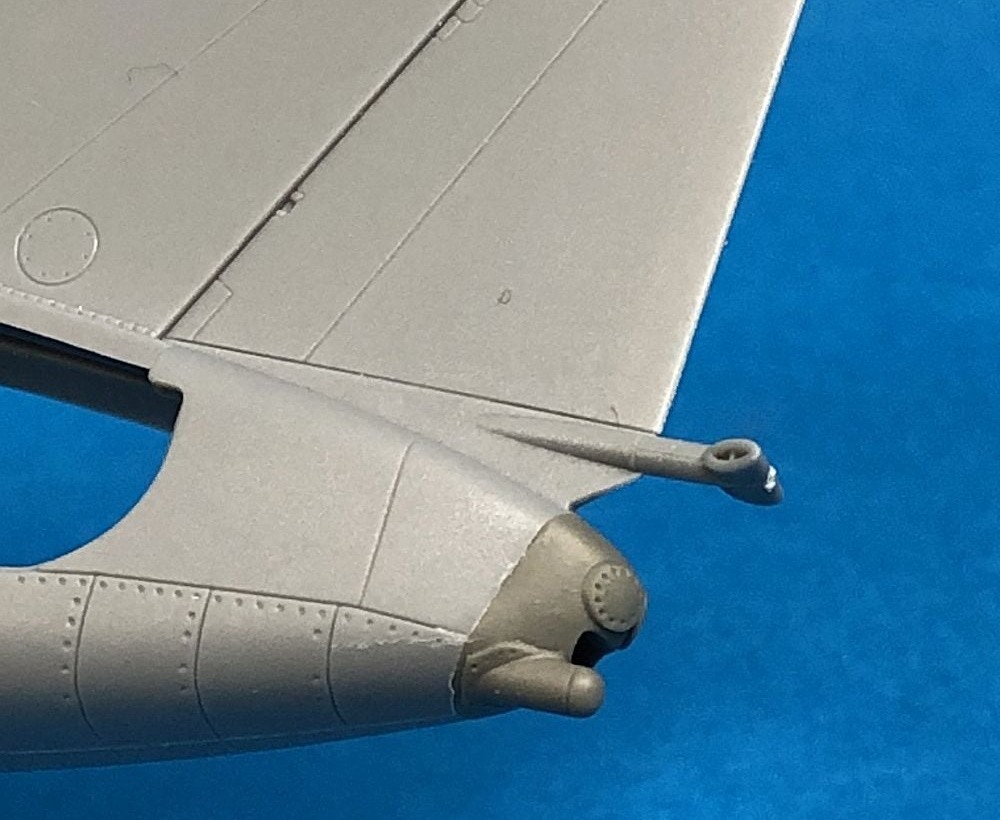 As this is a limited production set, the maximum quantity per order is set to 1 piece.
In cooperation with Hypersonic Models!
48-001-R - F-4E Hellenic AF Conversion Set – 1:48

Please remember, when contacting retailers or manufacturers, to mention that you saw their products highlighted here – on AEROSCALE