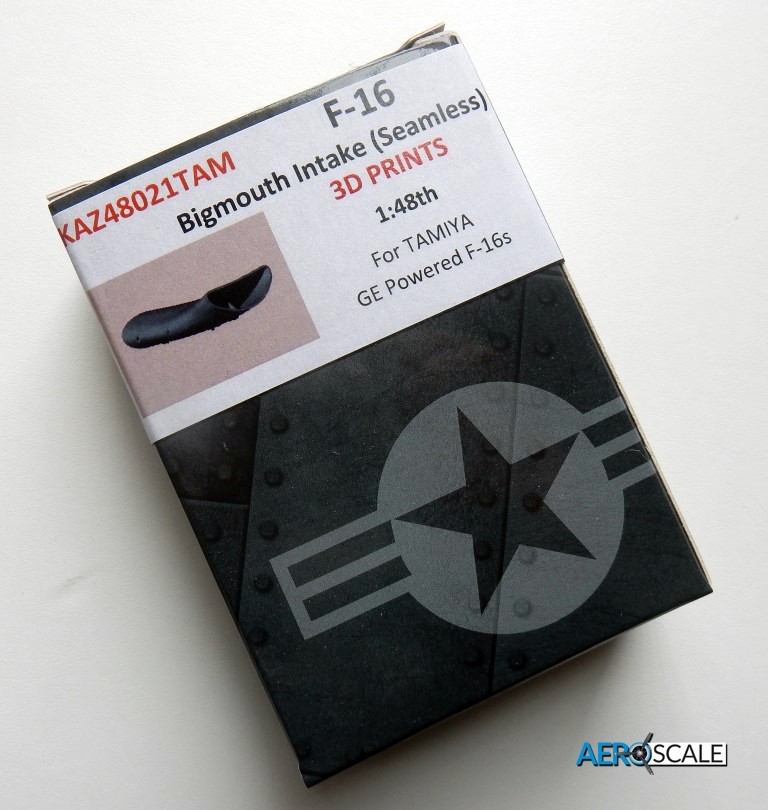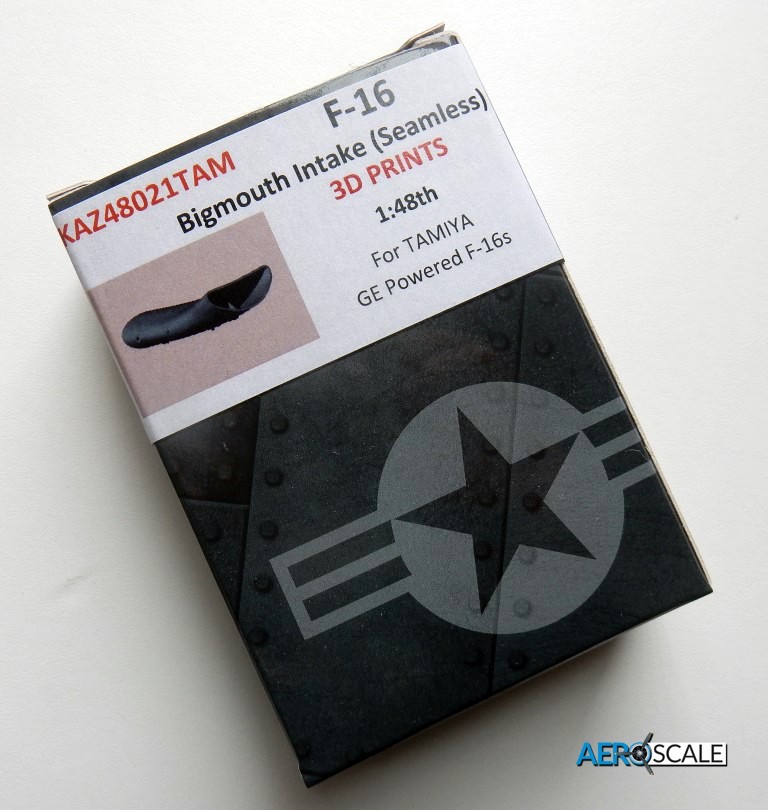 This set is for any F-16 that used the General Electric F110-GE-100 engine, which in the Tamiya range of kits would be the F-16CJ [Block 50] Fighting Falcon, and the F-16C/N "Aggressor/Adversary" which one of the marking options is for a late block 30 aircraft, as they don't currently produce a block 40, 60 and 70 F-16.
Packed in a stout cardboard box, with the 3D printed intake securely wrapped in bubble wrap and a polystyrene plug in the base of the box, so the part is well protected.
The part comes printed on a base with several supports attached.
The supports should be easily removed with a sharp knife and clean up will be minimal.
The base however you will need a micro saw, and personally I would build the kits intake to make sure you get 3D part at the correct length before cutting.
The Tamiya kits detail for the wheel well although not much is reproduced well, although the Tamiya wheel well screws into the kits intake. This part doesn't have the pronounced screw sockets, but as you will need super glue to attach it, then the screws become redundant.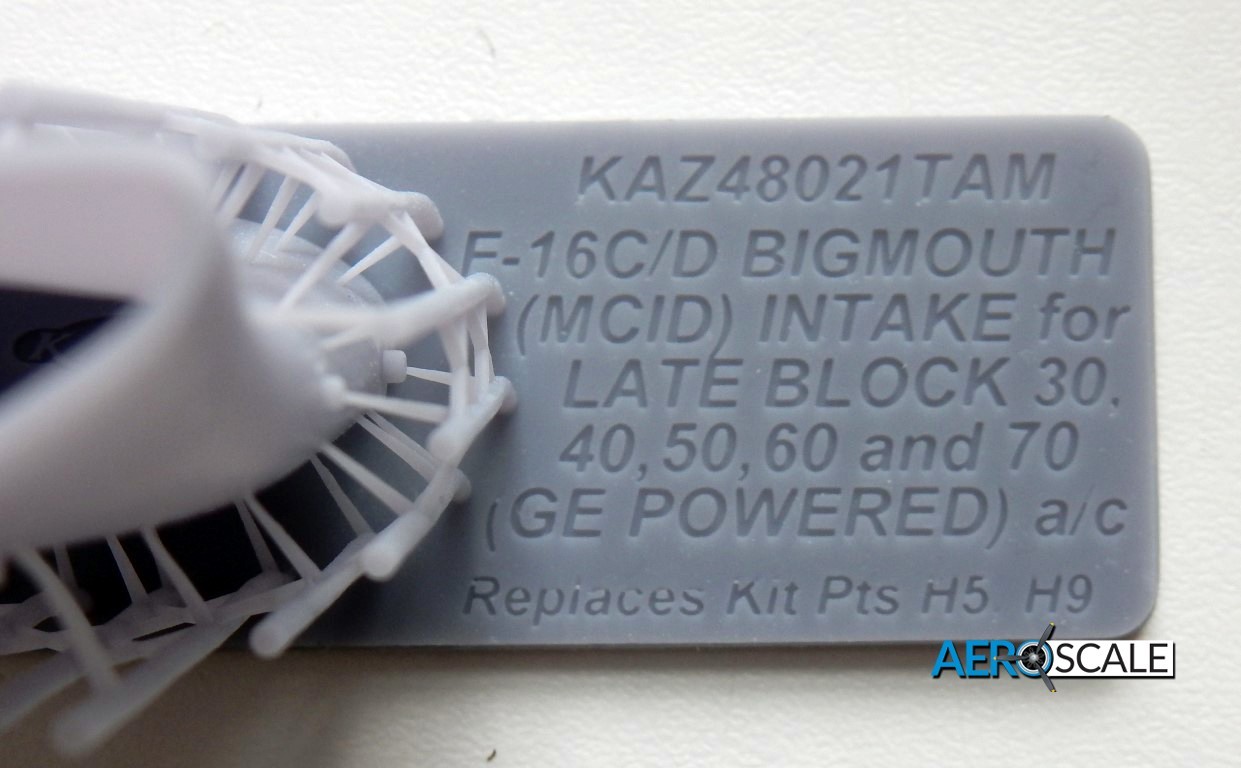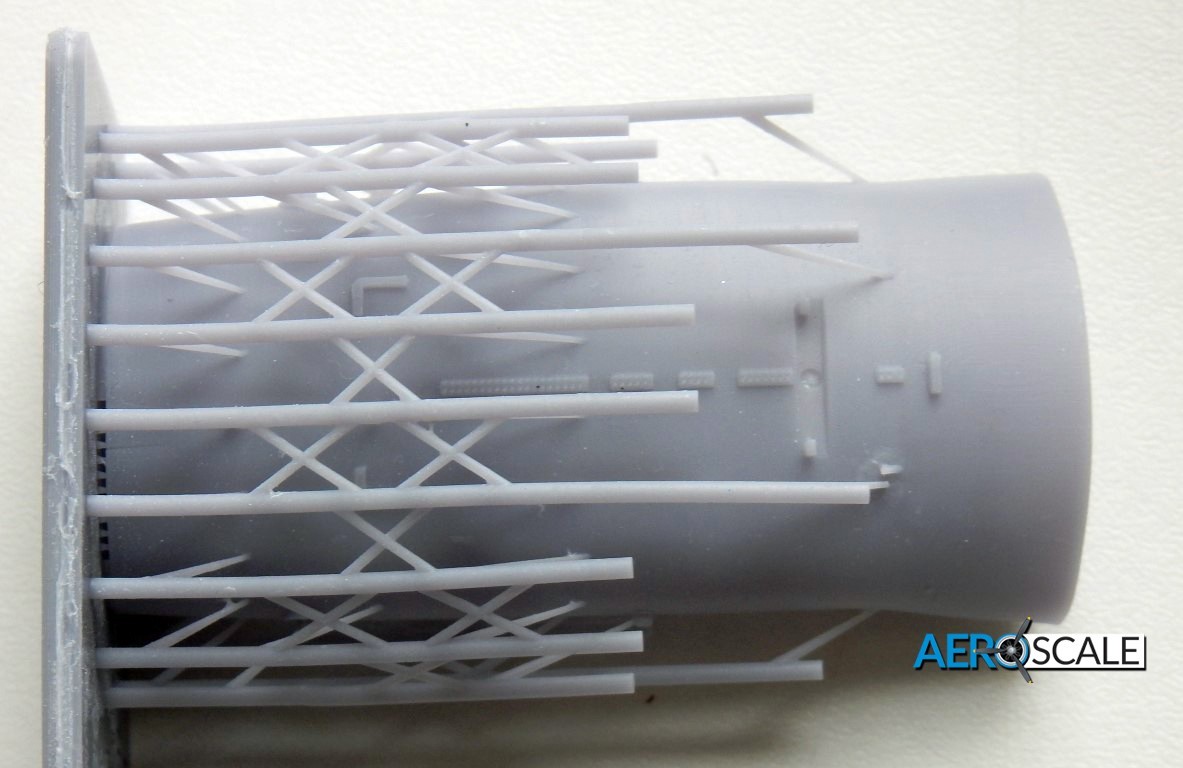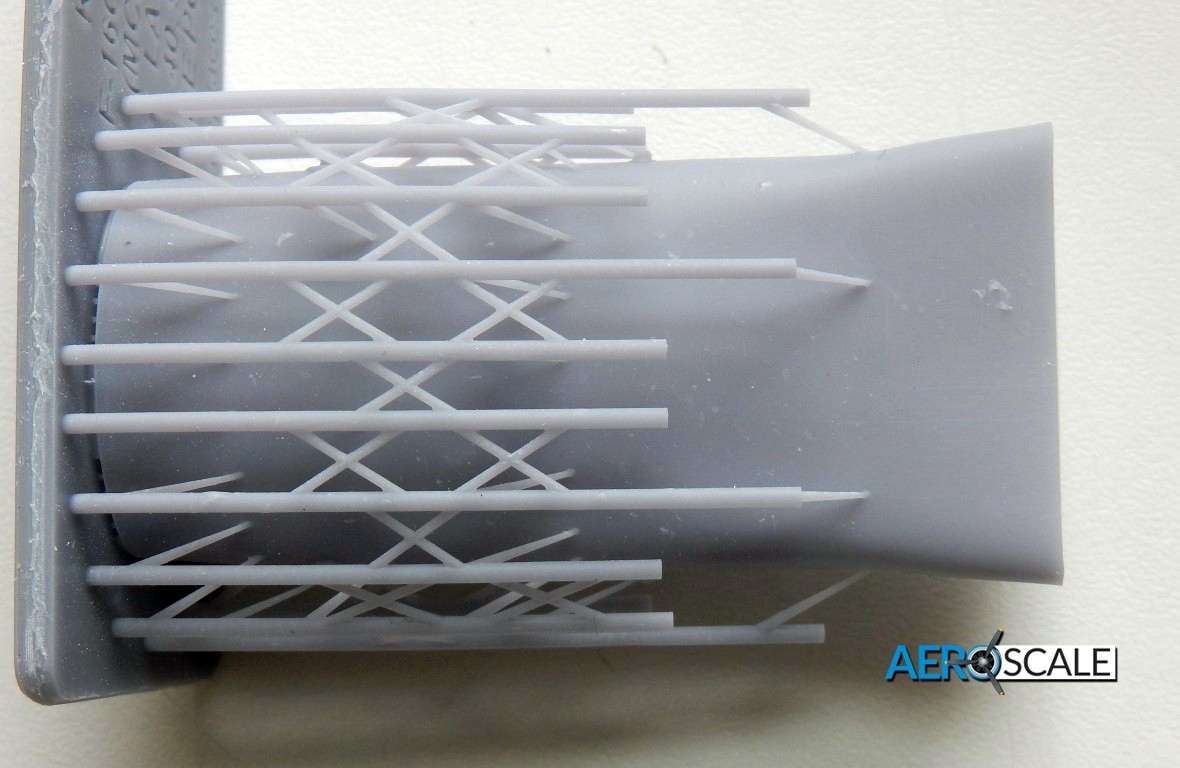 Internal detail looks to be nice and smooth with no signs of print lines, and a very thin support is found in the intake so make sure you don't remove it.
The hardest part of this looks to be painting the inside of the intake as it does curve a little, so it maybe a case of airbrush and hairy stick.