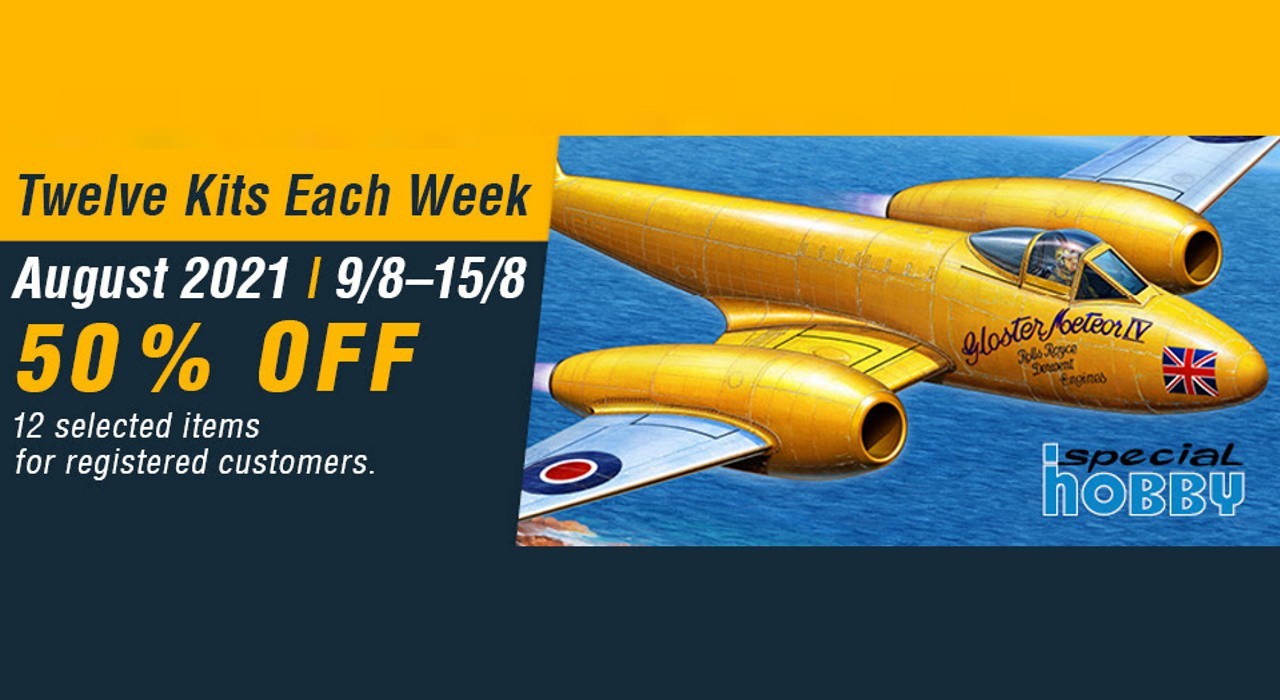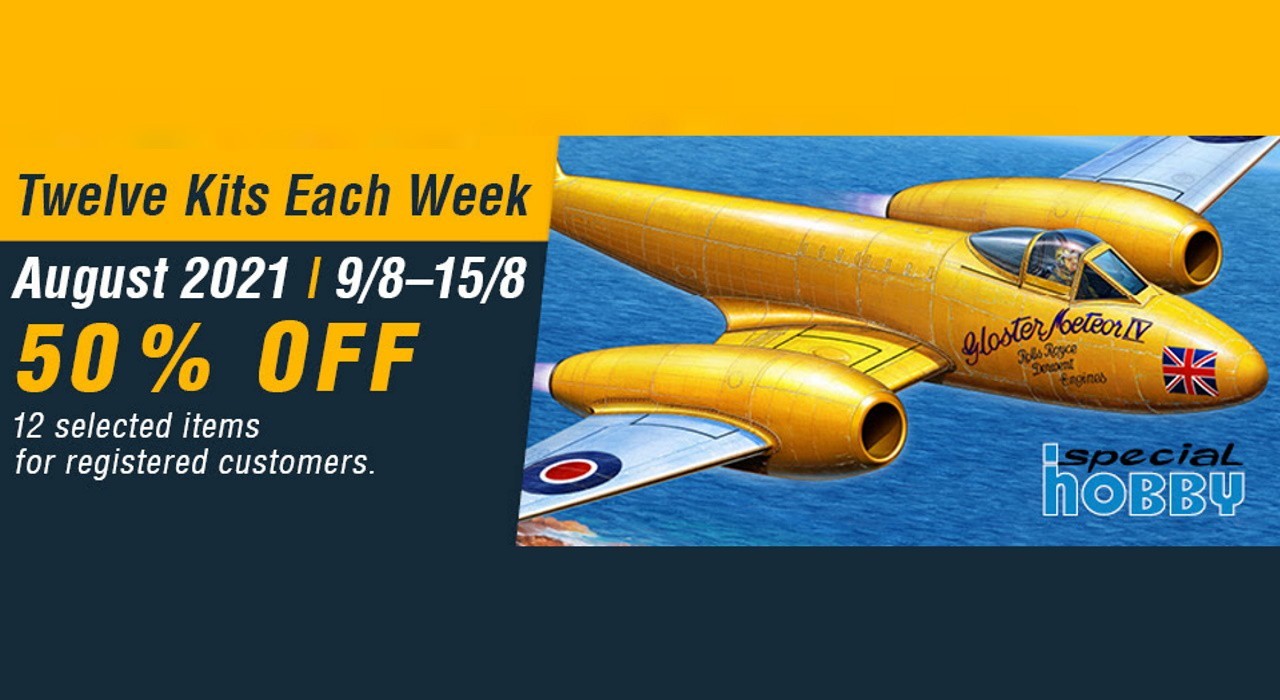 "Great Special Hobby discount event is here again! 
Dear friends, dear customers, we have prepared a new round of the popular long-term discount event DOZEN for you. Traditionally, we bring you 12 different kits and additional resin sets every week with a fantastic 50 percent discount!
In each of the four weeks, the offer is changed. At the same time, please note that orders from individual weeks cannot be combined or merged in any way for capacity reasons. We start this Monday, August 2, 2021, when we will present the first 12 items from our special offer. The event will last until August 29, 2021, or until sold out. We believe that you will be interested in our selection and will spend this summer in the company of one of our top kits.
Selected models will be on sale in four rounds: August 2 - August 8, 2021; August 9 - August 15, 2021; August 16 - August 22, 2021; August 23 - August 29, 2021
For registered customers only".........................................Your Special Hobby team
Please remember, when contacting retailers or manufacturers, to mention that you saw their products highlighted here – on AEROSCALE