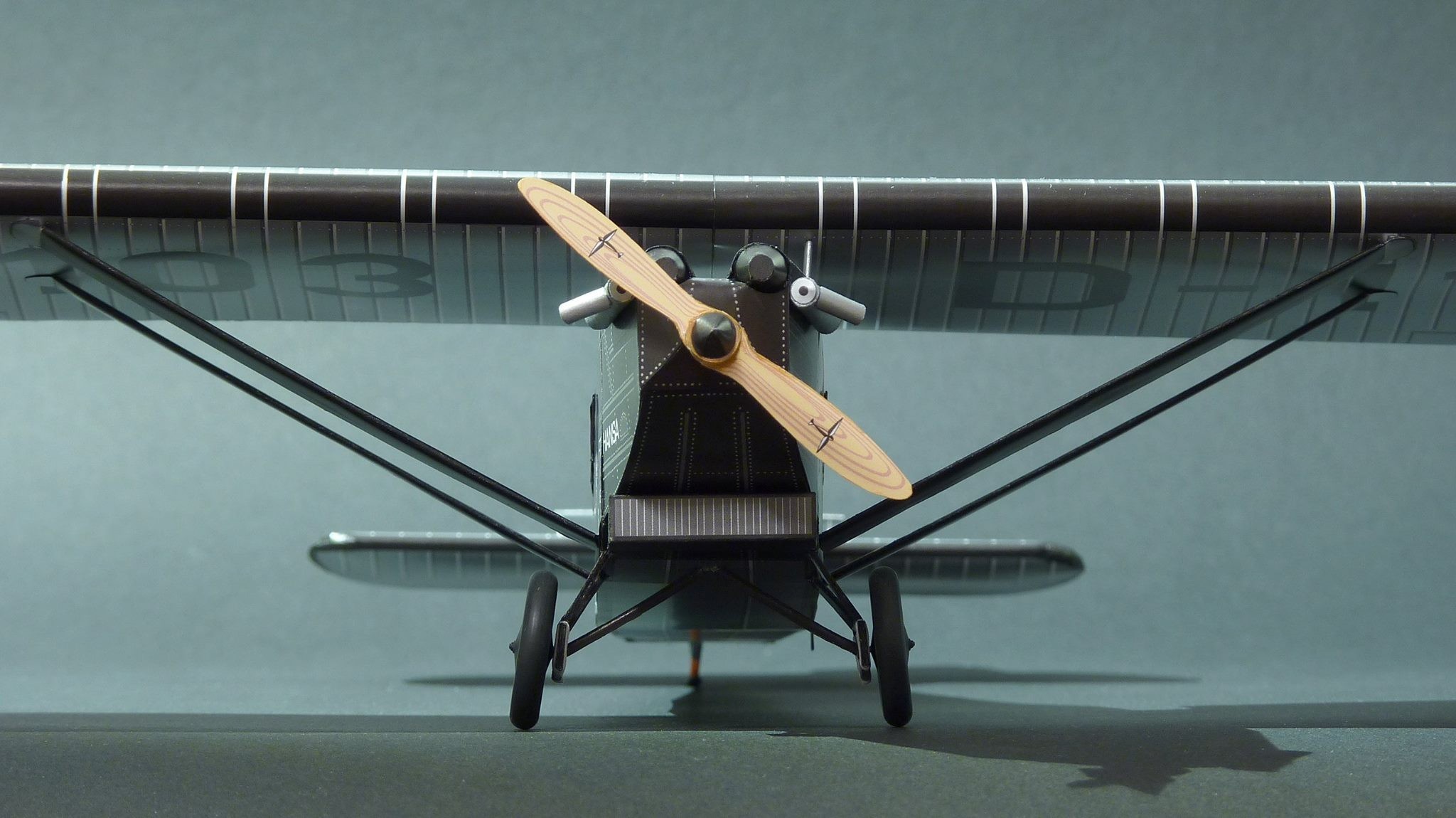 Dornier Merkur 1:50th scale, Dornier Merkur 1:50, paper model by Reimers-Modellbaubogen. Custom 3D printed wheels (black acrylate) and silhouette-figures. Haven't made paper models in long time, was fun exercise.
The Dornier Merkur (internal code Do B) was a single-engine civil transport aircraft manufactured in Germany by the Dornier Flugzeugwerke firm in Friedrichshafen. It was the final development of the previous Dornier Komet type of civil transport; Deutsche Luft Hansa airline was the company that used the largest number of these aircraft, including some converted Komet IIIs.
The Dornier Merkur was a development of the Dornier Komet III. A single-engine, wide-body monoplane, a fixed landing gear with tail skid, and wing supported on the fuselage by four short struts. It could accommodate six to eight passengers inside and a two-member crew in an open cockpit located under the wing immediately below the leading edge and offset to port. The main deficiency of the Komet III was due to the low power of the installed
Rolls-Royce Eagle IX engine
(360 Hp). This was due to the restrictions imposed by the Inter-Allied Aeronautical Control Commission regarding the engines and powers allowed in German aircraft, one of the clauses reflected at the end of World War I in the Treaty of Versailles.
. As the aforementioned limitations were relaxed, the Dornier Komet III (registration D-815) was used as a prototype, in which a 12-cylinder engine in V BMW IV was installed in 1925 . In fact, the powertrain determined the difference between the Merkur I and Merkur II versions , as the former was powered by a reducerless BMW IV while the latter was powered by a 612 hp (456 kW) BMW VI with reducer. Due to the greater weight of the engine and power, it was necessary to reinforce the cell and location of the front radiator; a ventral one was installed, as well as its wingspan and tail rudder were slightly increased.