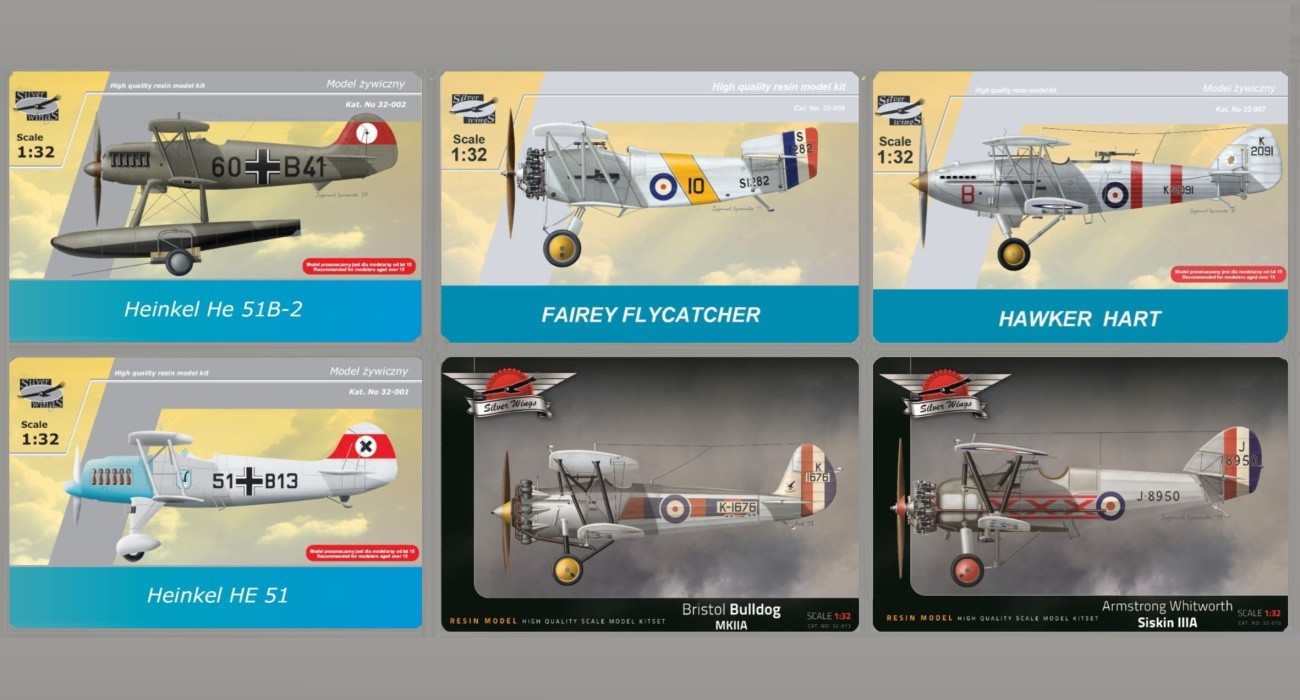 Dear Friends!
In our ongoing efforts to better focus on feedback we receive from you, we have decided to make some of our discontinued kit available again.
After carefully analyzing answers to the survey, we are going to do one last run of the following kits, based on pre-orders only:
1️⃣ 1/32 Bristol Bulldog Mk IIA
2️⃣ 1/32 Hawker Hart
3️⃣ 1/32 A. W. Siskin IIIA
4️⃣ 1/32 Fairey Flycatcher
5️⃣ 1/32 Heinkel He-51
6️⃣ 1/32 Heinkel He-51 B2
We will be offering these kits in the time-limited offer of 110 EUR / 130 USD / 95GBP / 178 AUD / 165 CAD + 50% off the shipping cost.
In order to take advantage of this offer, please submit your order to [email protected] no later than September 10, 2021. After that date, we will tally the orders and produce just enough kits to fill the orders.
Note that you may include any other kits you wish to order to save on shipping costs.
The Silver Wings Team
Please remember, when contacting retailers or manufacturers, to mention that you saw their products highlighted here - on AEROSCALE