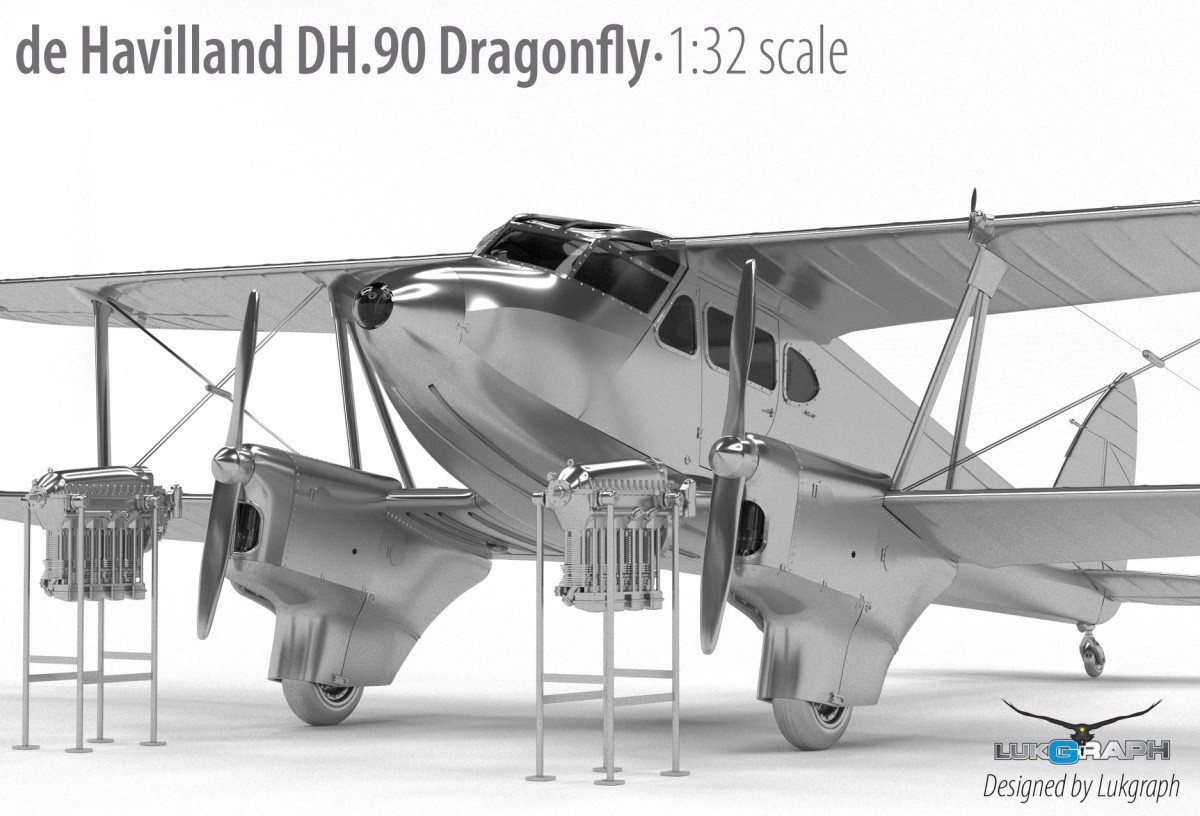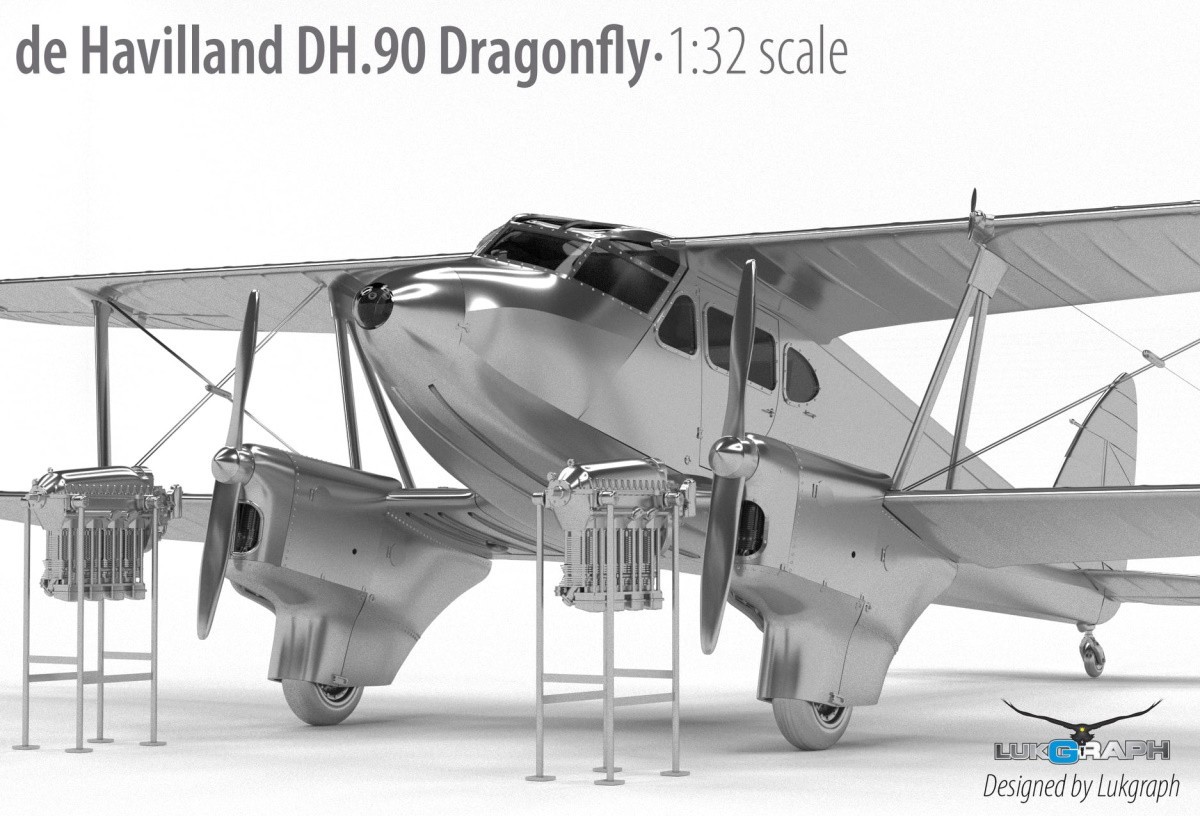 The DH.90 Dragonfly shares a clear family resemblance with the Dragon Rapide (my favorite plane), but is smaller and has higher aspect ratio, slightly sweptback wings. The lower wing has a shorter span than the upper, unlike the DH.89, and the top of the engine nacelles protrude much less above its surface because the fuel tank had been moved to the lower centre section. Structurally, too they are different: the Dragonfly had a new preformed plywood monocoque shell and strengthened fuselage. The first delivery was made in May 1936. Some 36 new-build Dragonflies went to private and company owners, about 15 to airlines/air taxis and three to clubs. Two each went to the Danish and Swedish air forces, and the Royal Canadian Mounted Police had four to combat rum-runners. Production ended in 1938.
At the start of World War II, about 23 Dragonflies were impressed into the R.A.F and Commonwealth air forces, some six surviving to 1945. Overall, there were about thirteen flying in that year. (Wikipedia). The model should appear at the turn of April and May this year.
The set will include:
 resin castings (main parts; fuselage, wire-reinforced wings and struts)
-3D printed Gipsy Major x 2 engine with exhaust pipes
 3D-printed passenger seats
-3D printed inside the pilot's cabin
 3D printed propellers
-photo-etched sheets
-laser cut side windows.
 decals
 cabine and windows masks
-instruction
Painting schemes:
- 2 civilian (still flying today)
- Danish Air Forces
- the Swedish Air Forces
- Spanish Civil War
I am looking for a complete RAF painting with not extendable version of the vertical stabilizer.
- can someone help?
Greetings
Lukasz
Please remember, when contacting retailers or manufacturers, to mention that you saw their products highlighted here – on AEROSCALE.