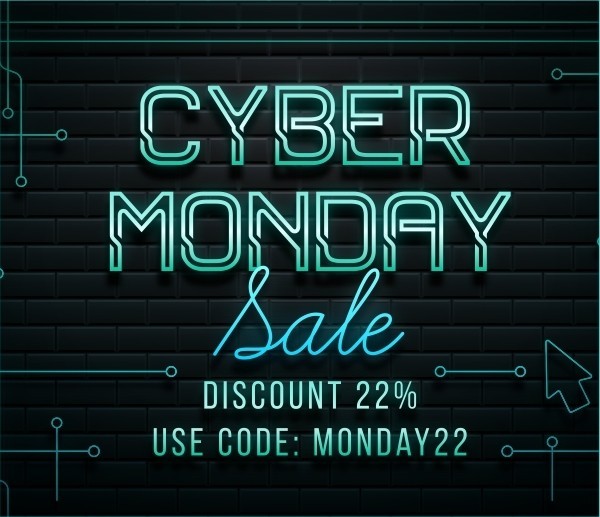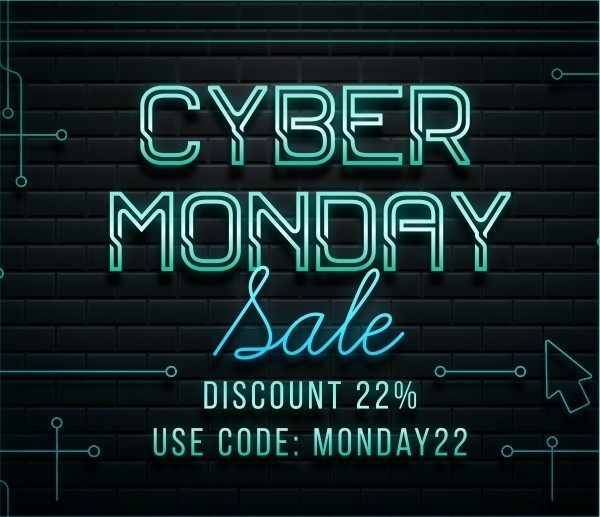 Cyber Monday Week

Cyber Monday is a tradition that follows Black Friday. With DN Models, we don't do it every year, but this time we will. Due to the pandemic and the delays experienced with postal services, we extended our Black Friday sale for 2021. Our goal was to ease up the process and lower the overall stress for our clients and for the postal clerks.
The following Monday sale 2021 will be again – with extended period. It will start today and it will last till Friday /including/.
The tradition of Cyber Monday is created for those who missed Black Friday and are back home for/during working days of the following week. That is why this sale on DN Models' website will continue throughout the whole working week. It will include discount on everything storewide and the discount percentage will be 22.
That has a symbolic meaning for the upcoming year and we also want to provide our customers who missed the Black Friday sale with similar discount. We hope that if you missed your chance while on holiday and away with your family, now we'll provide you with a chance to fix that.
For Cyber Monday 2021 sale, on checkout please use the code: MONDAY22
Enjoy the holiday season and happy modeling!
Please remember, when contacting retailers or manufacturers, to mention that you saw their products highlighted here - on AEROSCALE