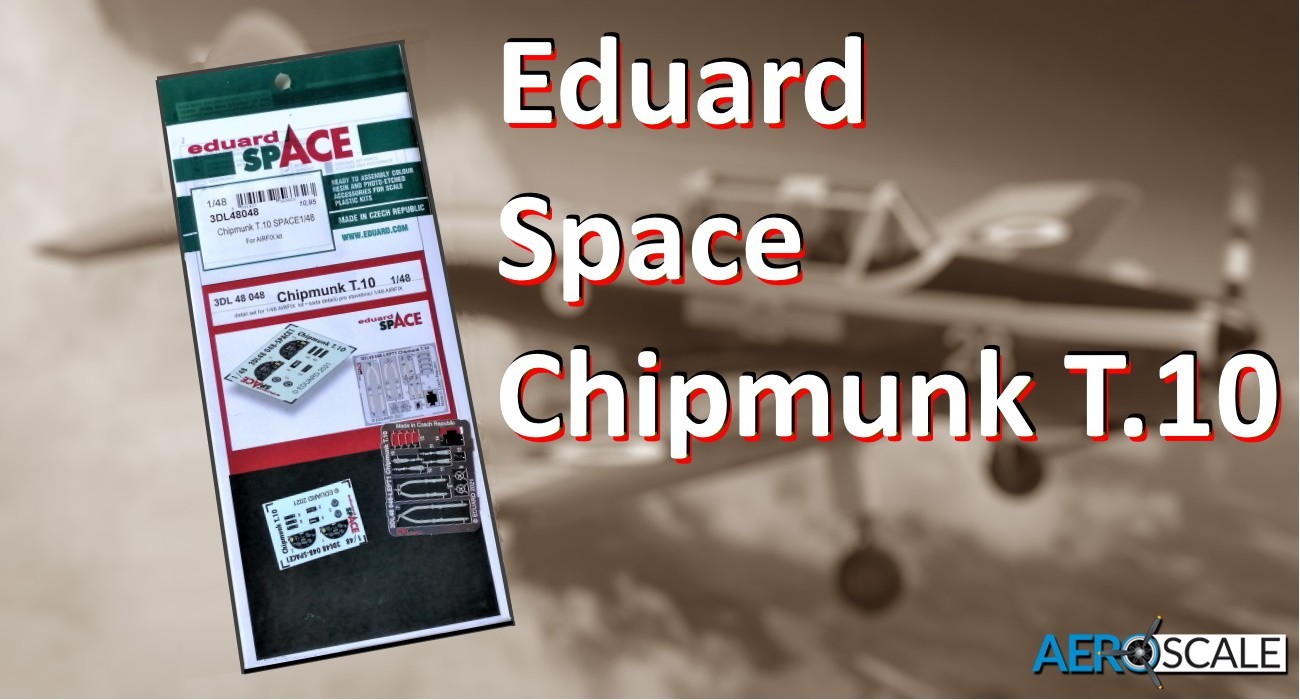 Eduards SPACE range is a relatively new method of producing instrument panels [IP]. They are an alternative for the pre-painted photo etched [PE] IP's Eduard has manufactured over the last decade. This set also includes pre-coloured photo etched seat harnesses.
I had a quick look at images of the IP of the Chipmunk on Google and the they look [pardon the pun] a pretty close match. Obviously being a trainer the front [pupil] IP is going to look like the rear [instructors].
The decal instruments replace the raised detail of the kit parts. The instrument themselves are nicely represented the instrument panels have a slight sheen to them, but the instrument faces are glossy. The faces have the various dials and numerals. Close up there's a real depth to the instrument faces. The raised instrument detail on the kit parts needs to be removed before fitting the decals. There are two separate compass faces that sit on top of the kit's plastic parts. Like the IP's the raised detail of the kits compass needs to be removed to fix the decal. There are two small instrument panels for the right hand cockpit wall. Although I cannot read the information on the instruments, they still look pretty representational of the real thing.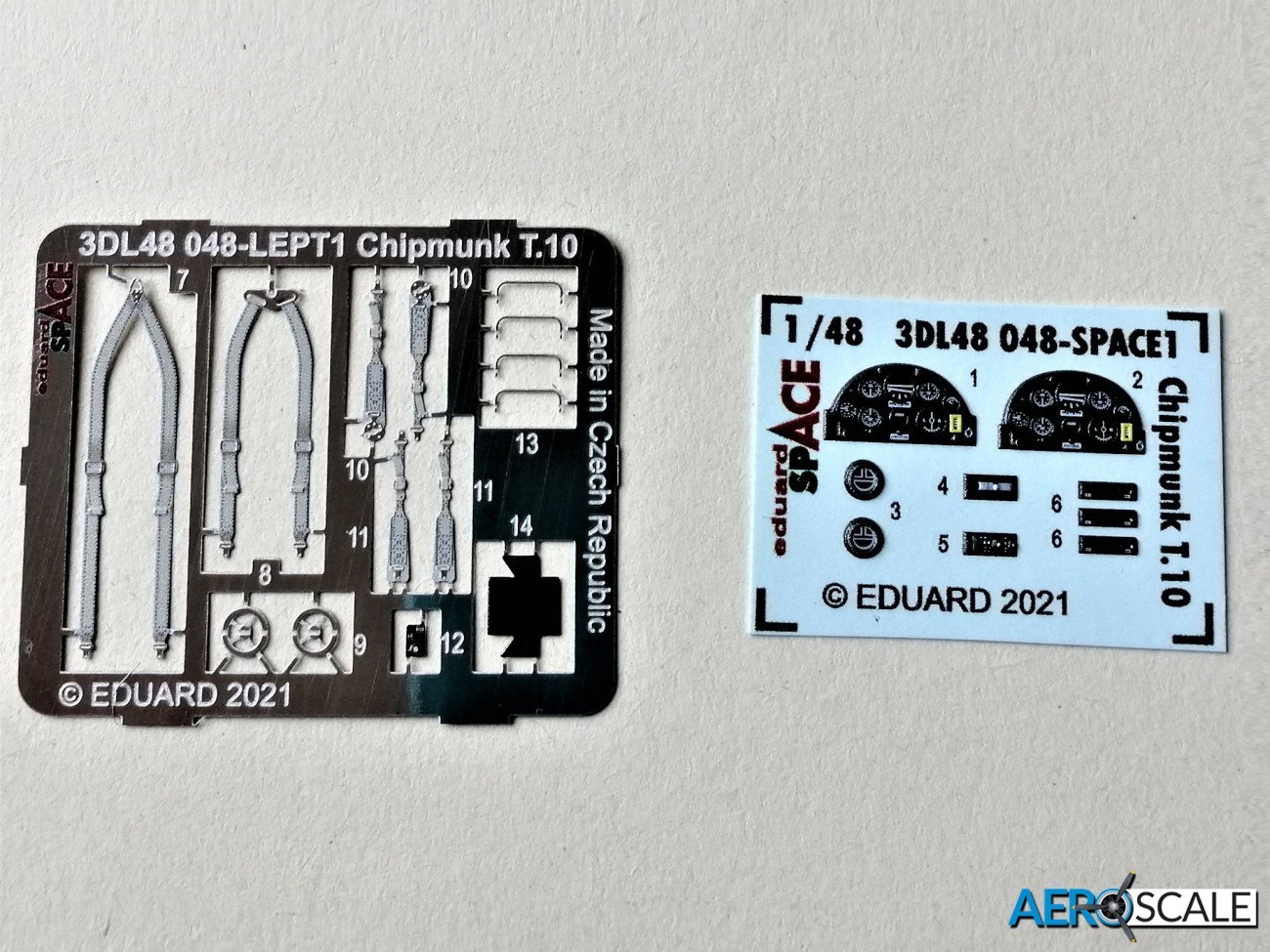 There are twelve pre-painted phot etched parts altogether. The harnesses look excellent with the fabric finish nicely done. The PE harnesses will need bending to achieve a realistic drape on the kit's plastic seats. There is one instrument panel for the right side of the cockpit side. There are two-wheel type PE parts that need folding to form the seat adjustment lever. Also included are the handles for the canopy.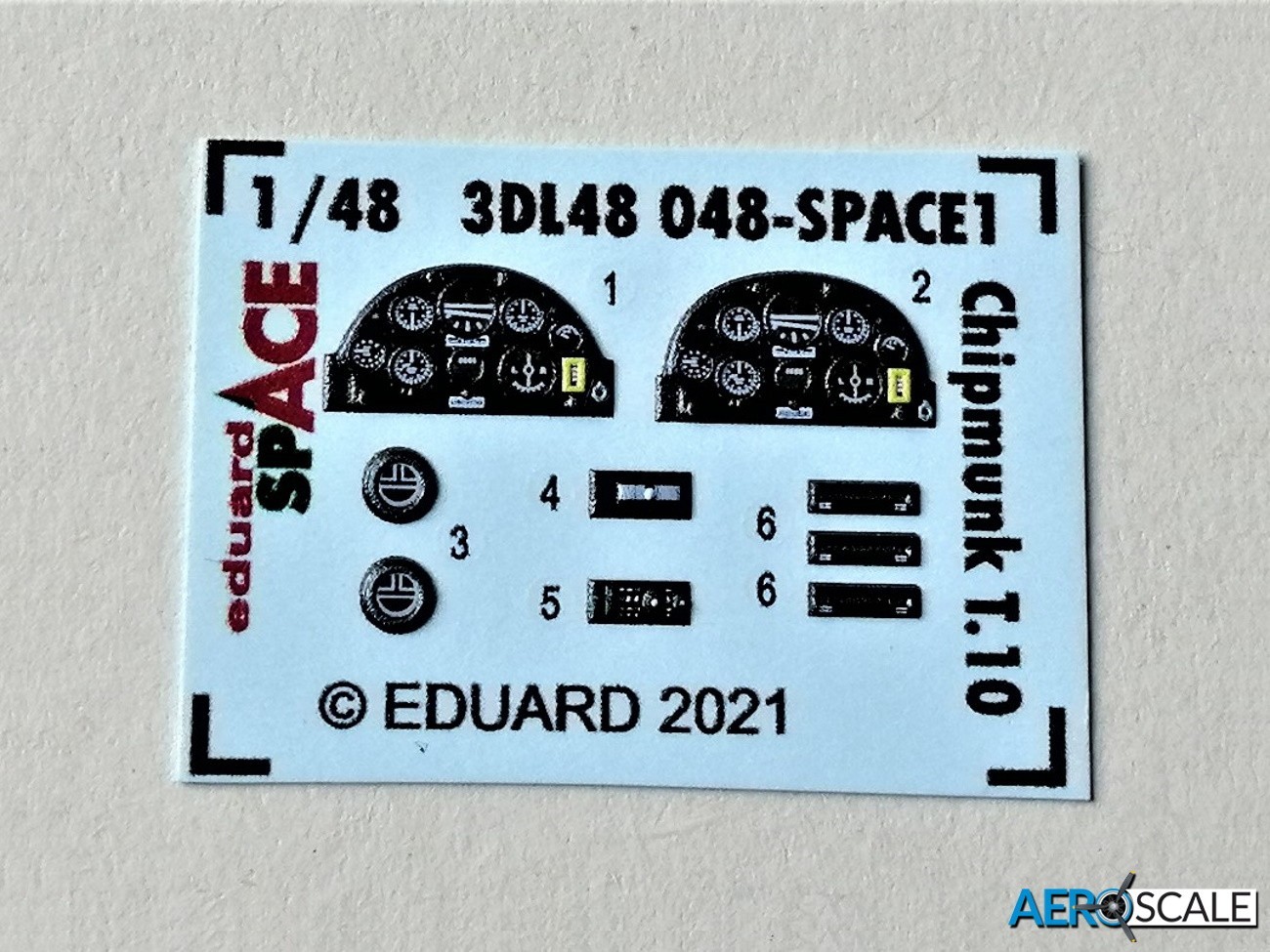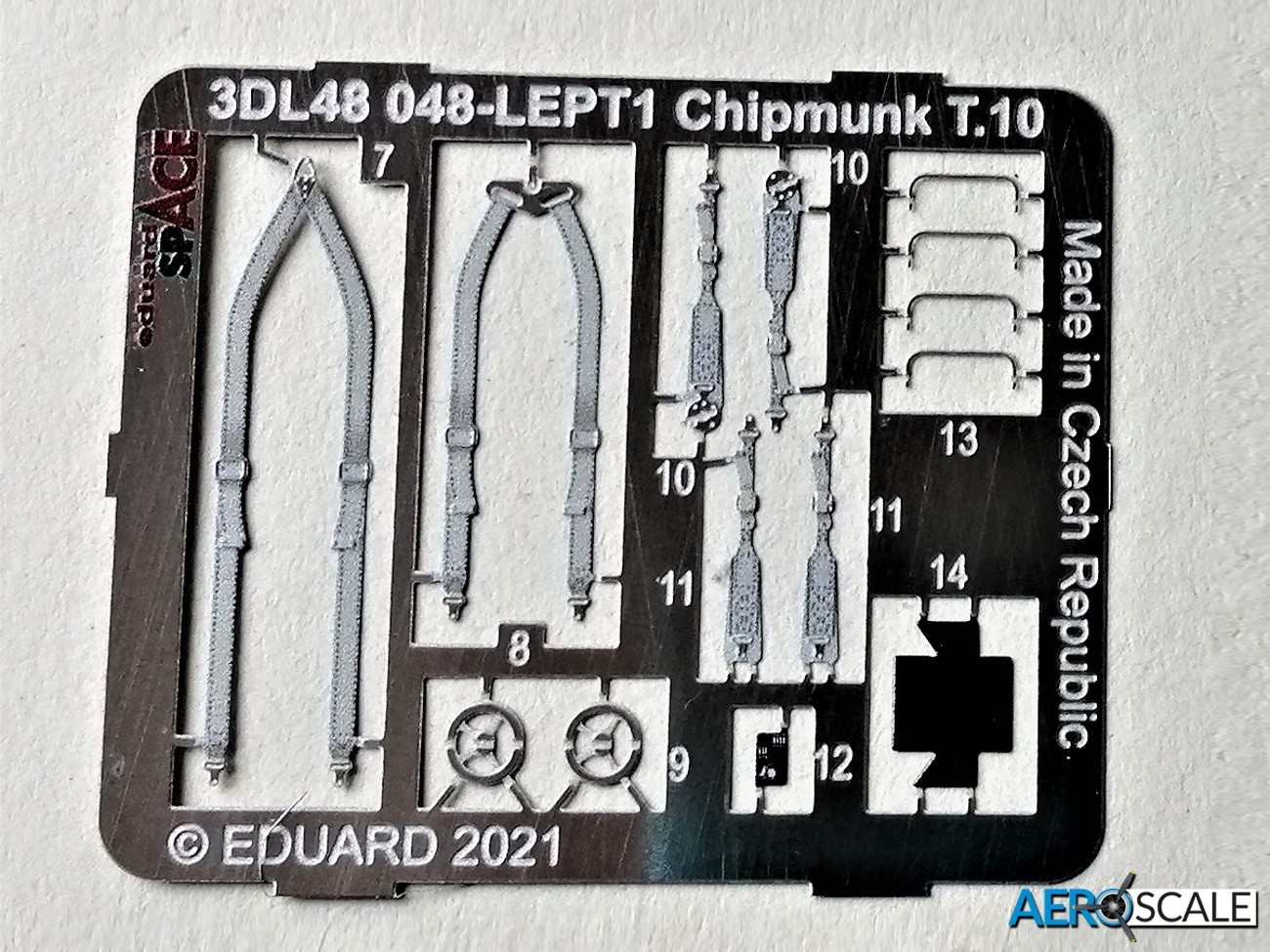 Instructions are pretty straightforward to follow. Eduard use colour coding for removing, filling, original kit parts as well as differentiating between PE and decal parts.
Conclusions.
The decals instruments have a similar finish to the traditional Eduard pre-painted photo etched instrument panels and the additional seat harnesses are a real plus. As the instruments are one piece, they are much simpler to apply. The PE instrument can have many components to make them up. This set is by no means a comprehensive cockpit detail set, though it will add a tremendous amount of detail to the Airfix DHC Chipmunk T.10 with little effort. Highly recommended
Many thanks to Eduard for this review sample
3DL 48 048 - Chipmunk T.10 SPACE Set – 1:48
Please remember, when contacting retailers or manufacturers, to mention that you saw their products highlighted here – on AEROSCALE