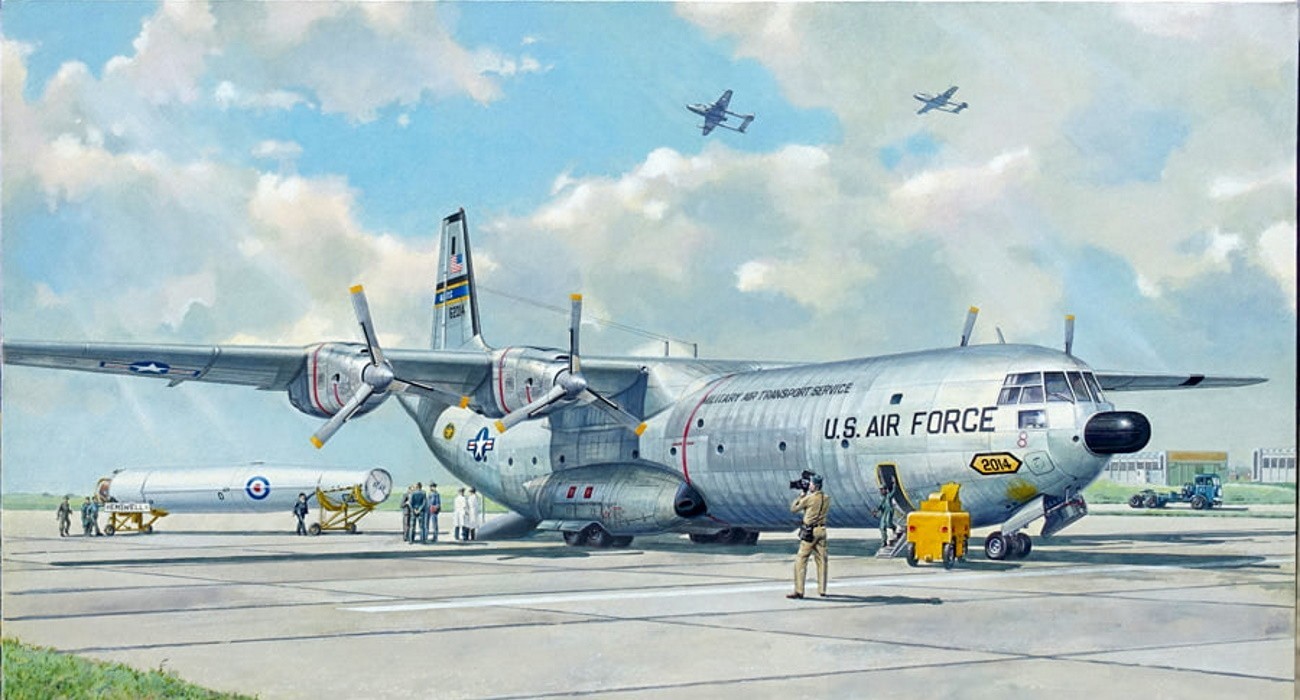 "Dear Modelers!
Here is our new model for your creative work #336 Douglas C-133 w/PGM – 17 Thor IRBM, scale 1:144
Douglas C-133A with PGM-17 Thor IRBM - mobile strategic aircraft complex consisting of a C-133 aircraft and a PGM-17 Thor missile. The main goal was to quickly deliver intermediate-range ballistic missiles by transport aircraft to remote points on other continents in order to place the missiles as close as possible to the borders of a potential adversary"………………………………Roden
336 - Douglas C-133 Including PGM – 17 Thor IRBM – 1:144
Please remember, when contacting retailers or manufacturers, to mention that you saw their products highlighted here – on AEROSCALE.