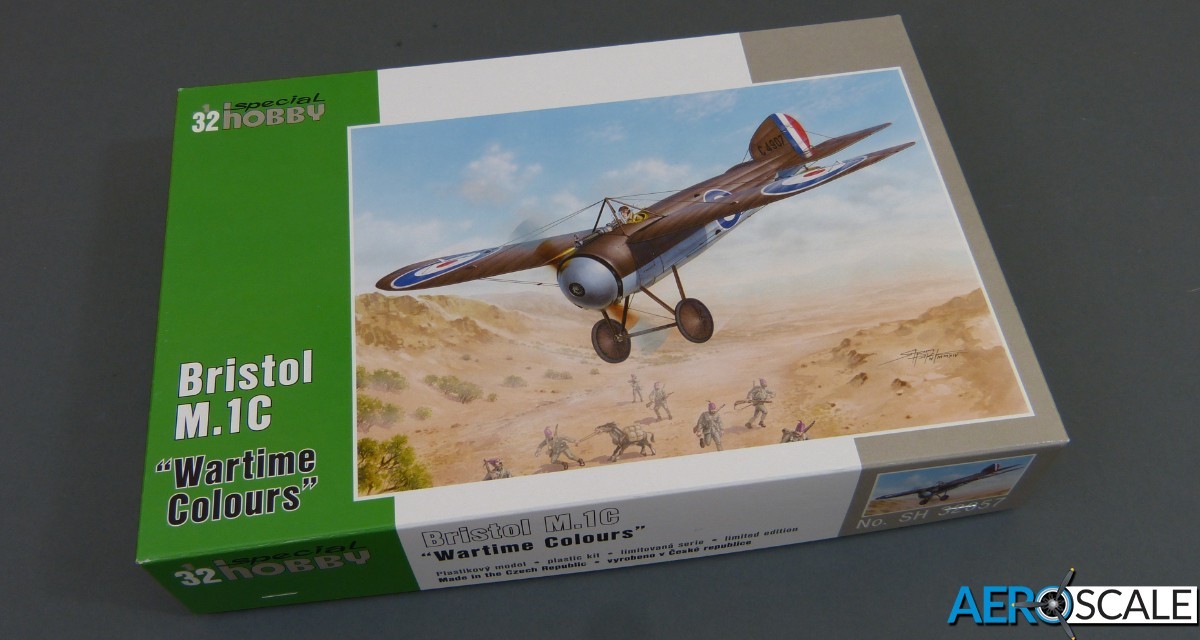 This summer saw Special Hobby's 1:32 kit of the Bristol M.1C make a welcome reappearance on their front page. The reason? July 14th marked the anniversary of the M.1's first flight in 1916. The Bristol M.1C has long been a favourite among modellers and aircraft enthusiasts as one of the great "What Ifs" of WWI which, despite its many strengths and high top speed, never saw widespread service with the RFC or RAF, so I didn't need much tempting when the chance came to review the kit.
Special Hobby's M.1C arrives in a sturdy and surprisingly compact top-opening box, with the runners and accessories neatly packed together - the latter in individual bags within the bundle. Everything arrived in perfect condition in the sample kit, which comprises:
100 x grey styrene parts

2 x grey resin parts

108 x etched brass parts  plus printed clear film
Decals for 3 x colour schemes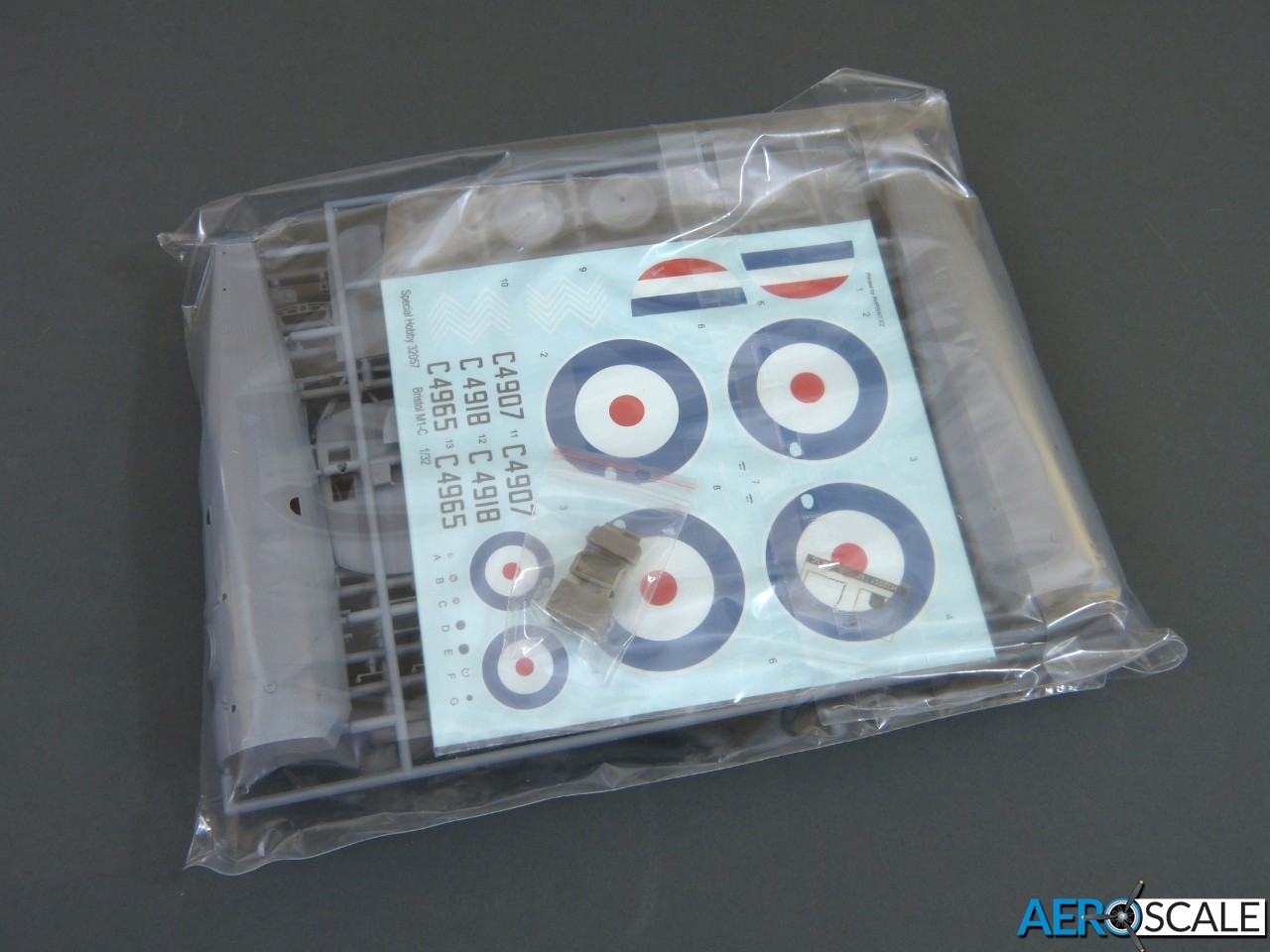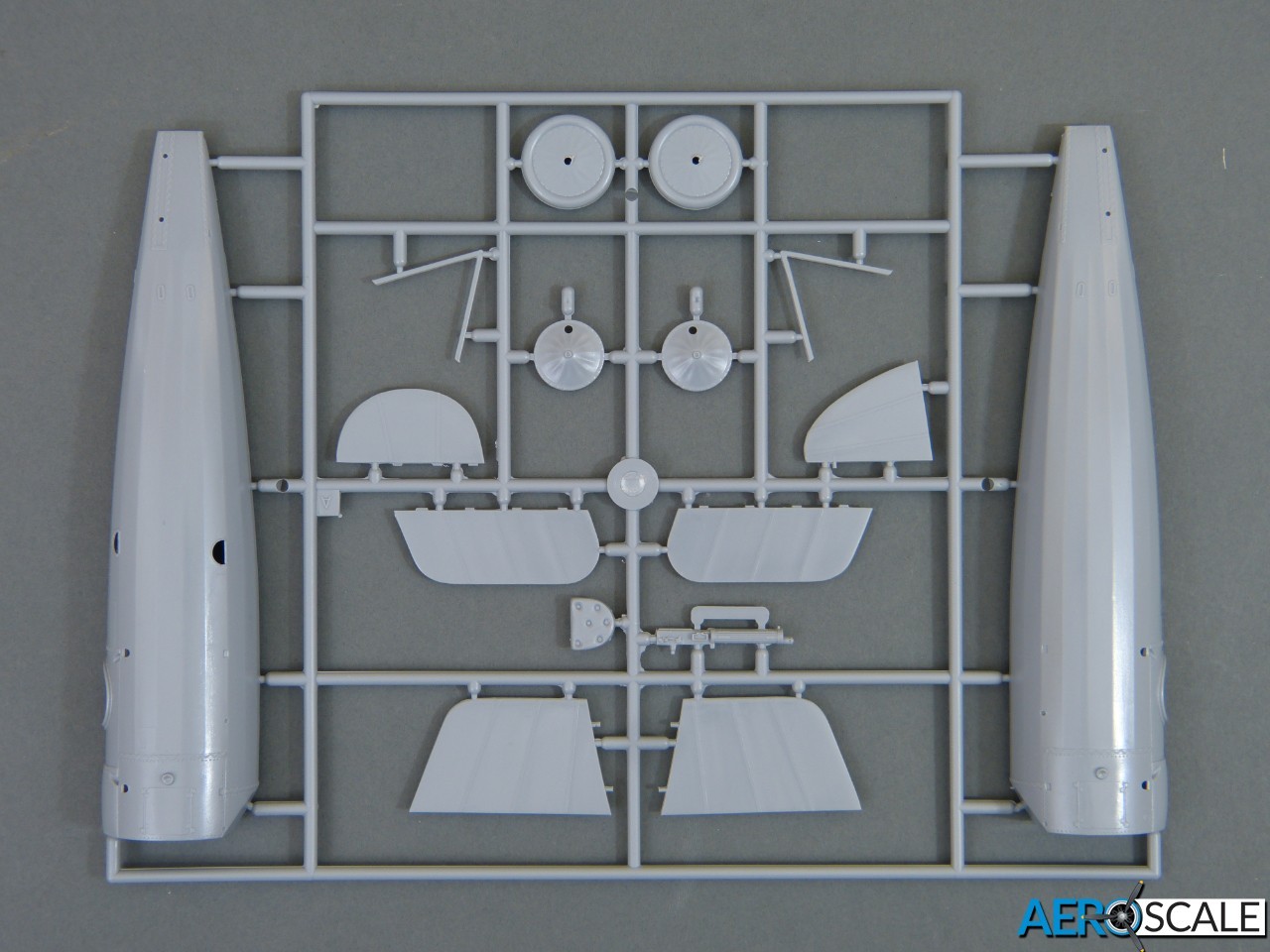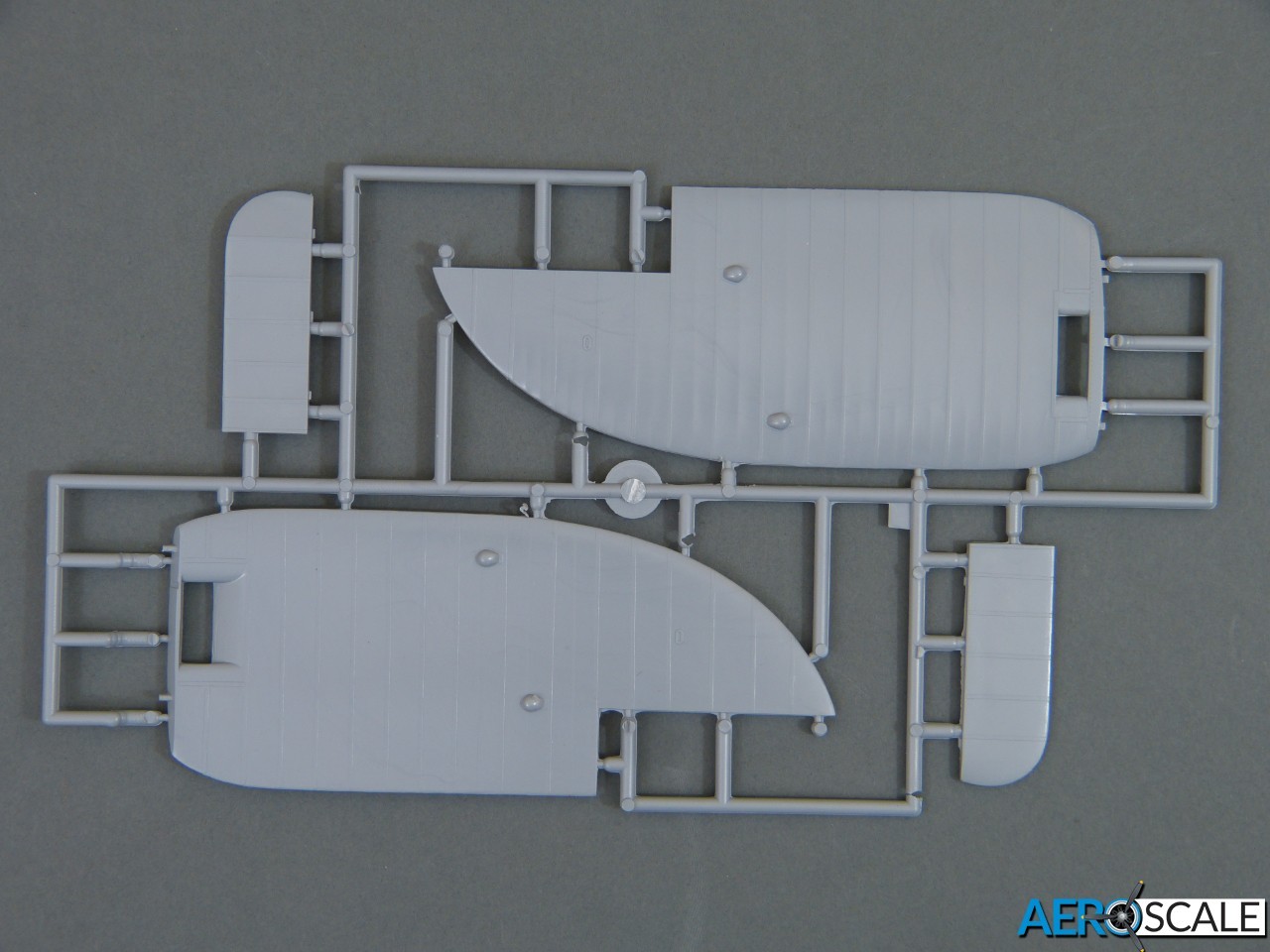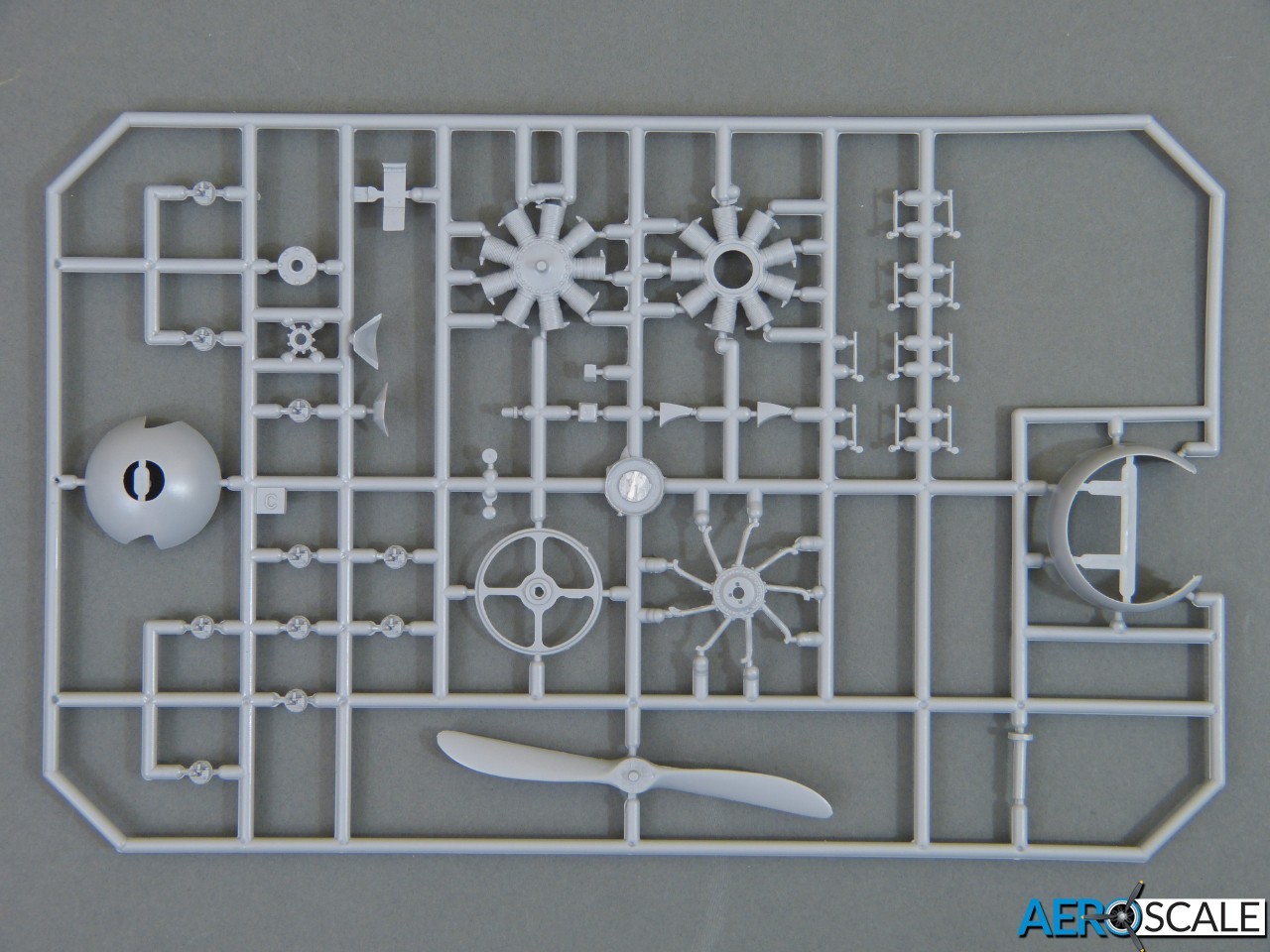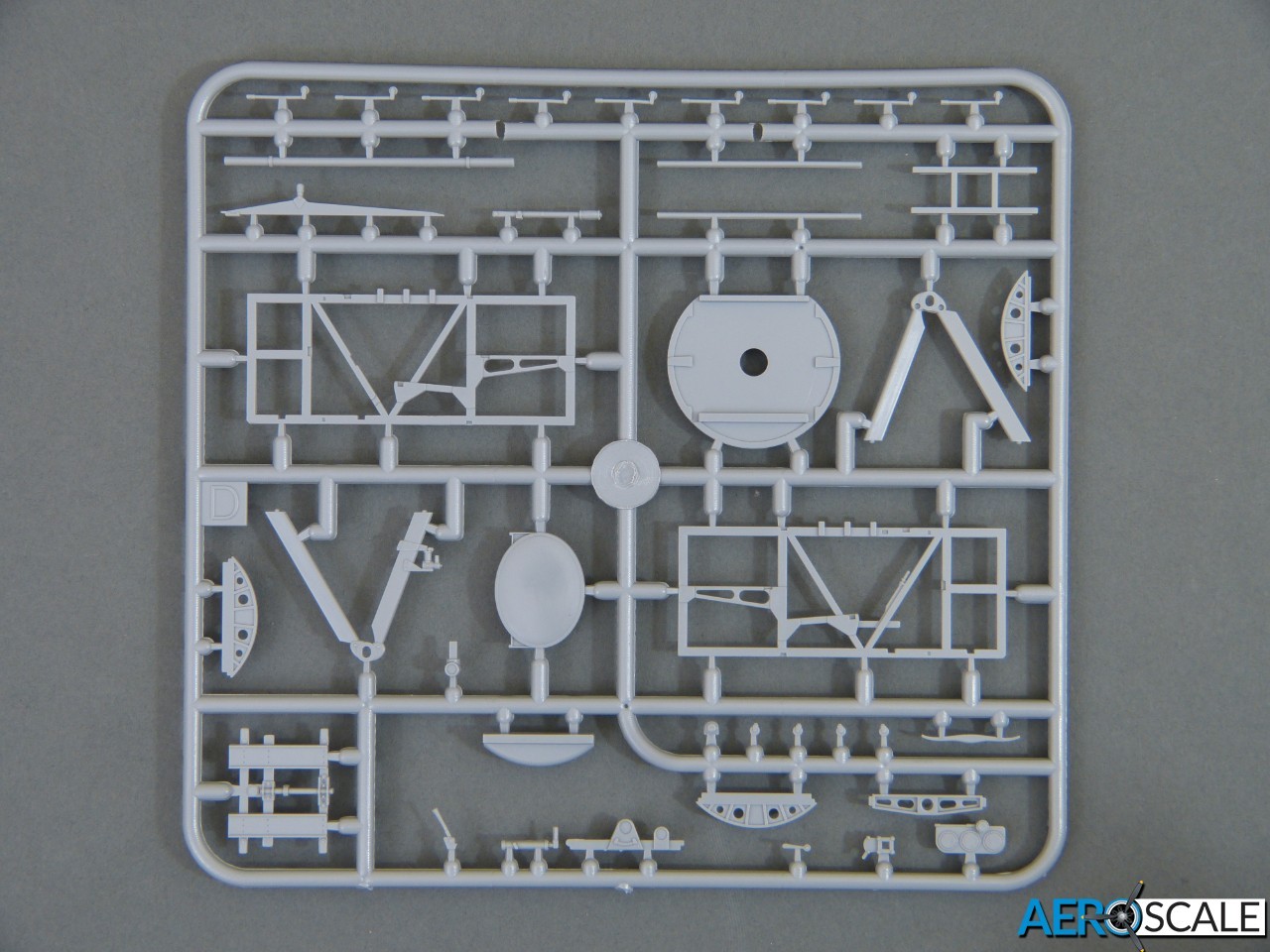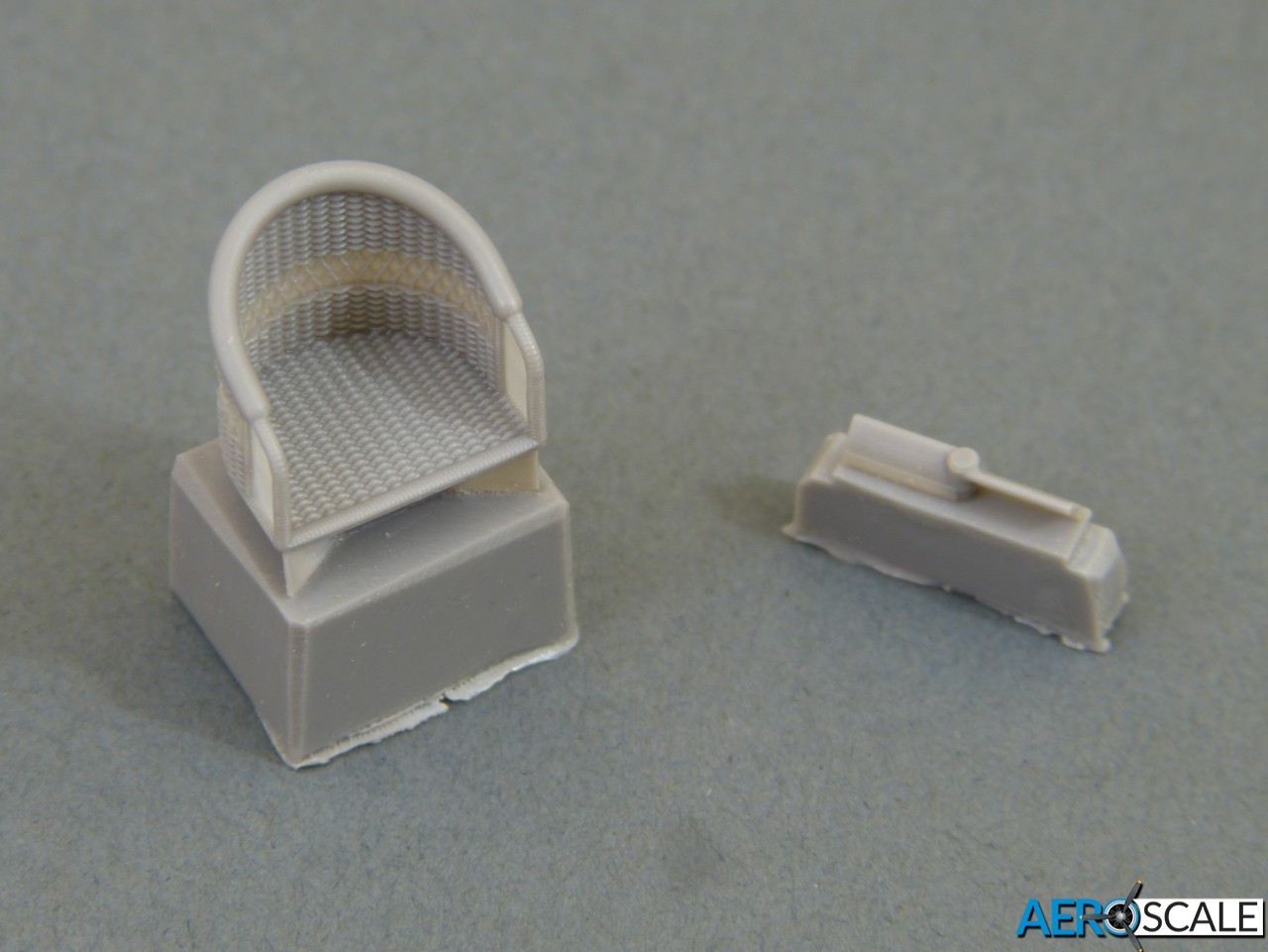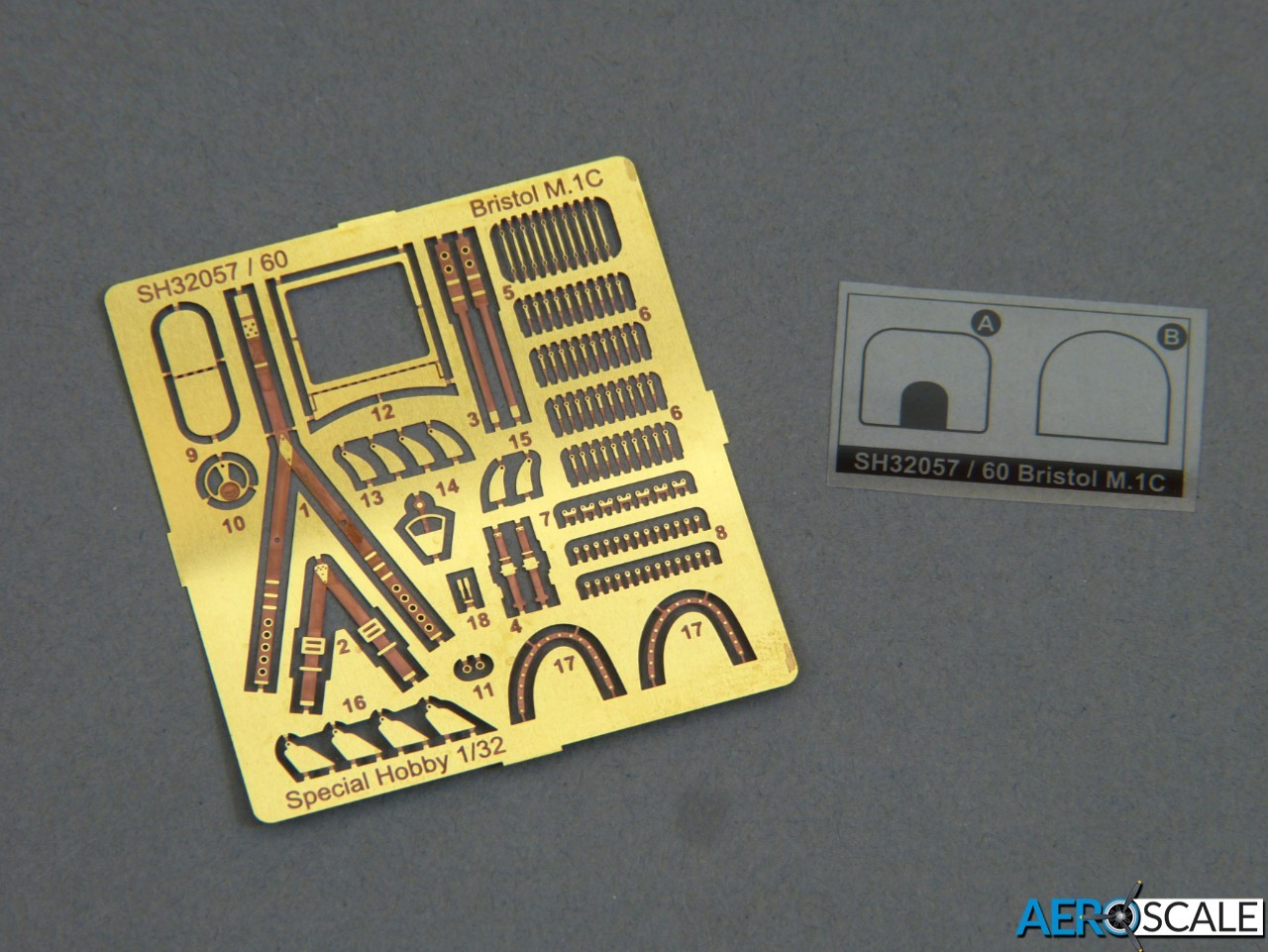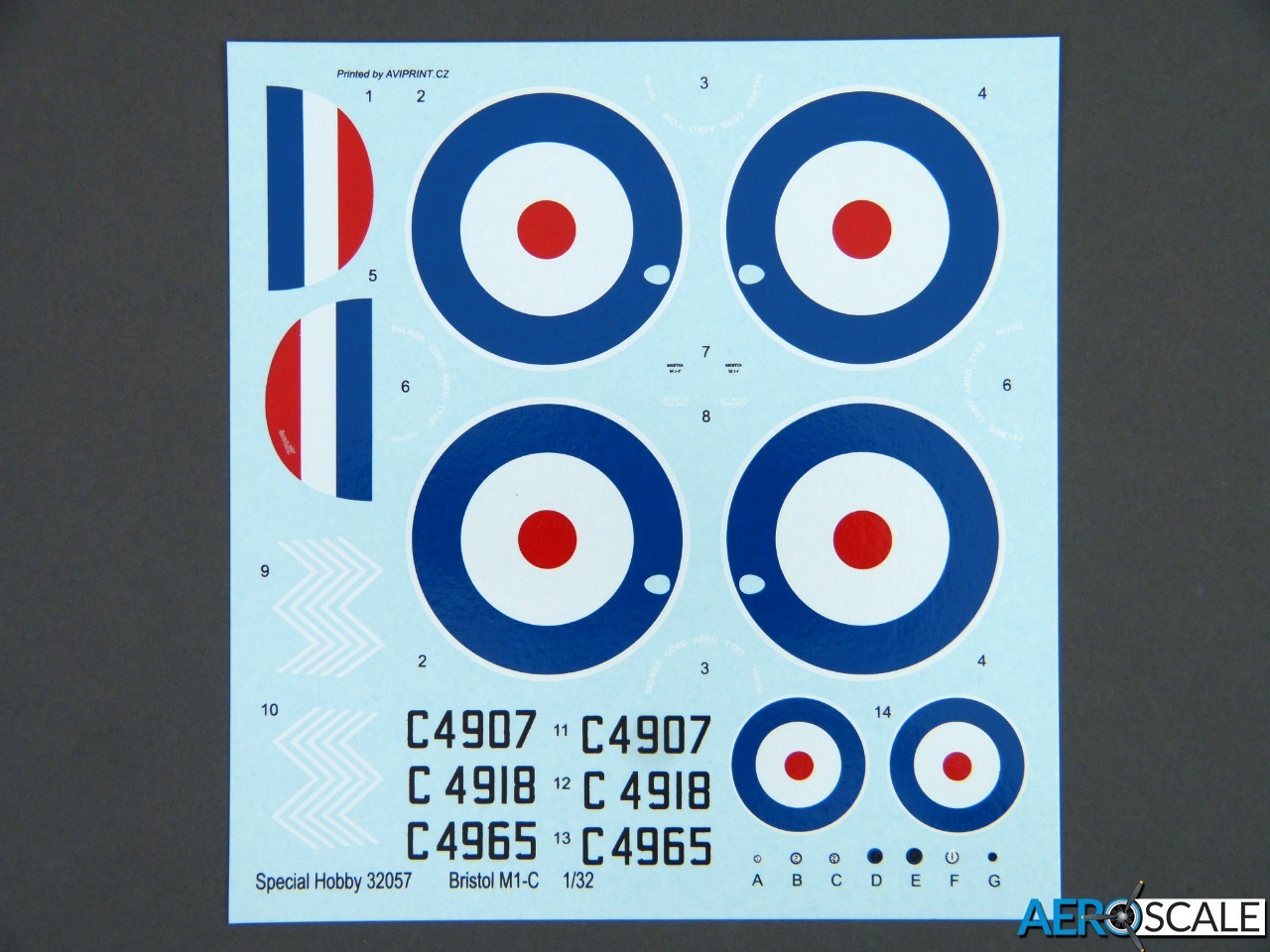 The kit was first released around six years ago, and holds up well well. The main bulk of the parts are produced with Special Hobby's traditional short-run moulding techniques, while some of the smaller details use the 3D design and steel moulds that the company was beginning to introduce at at that time.
The exterior has a nice interpretation of taught fabric surfaces, along with neatly engraved lines and applique panels and stitching. I noticed one or two small blemishes and sink marks, but these should be simple to rectify. There's a touch of light flash, but nothing that anyone used to short run kits will think anything of. Ejection pins have been kept out of harm's way for the most part - barring one on each side of the cockpit interior, and you have to wish these could have been moved a tad forward to make them easy to clean up.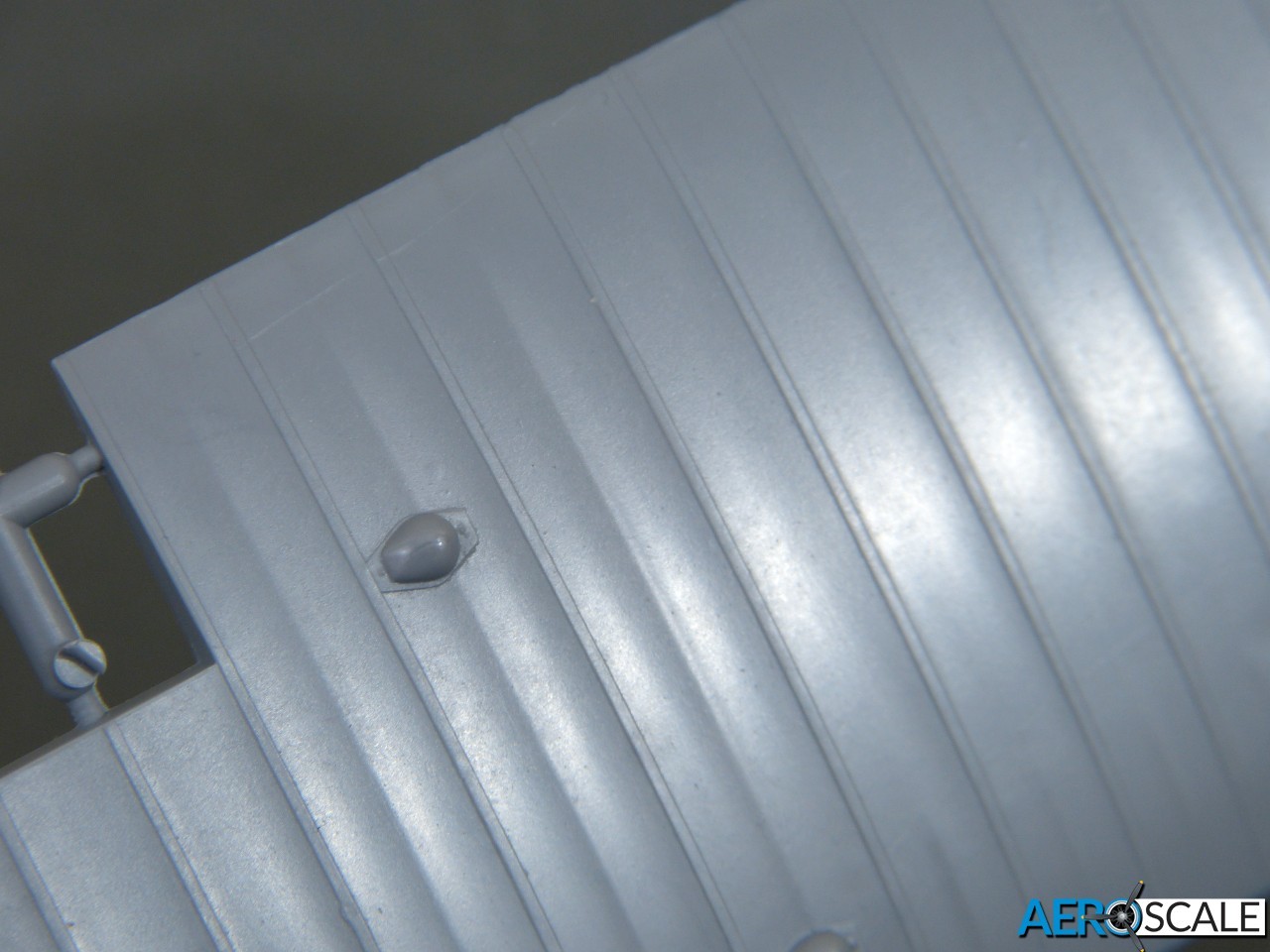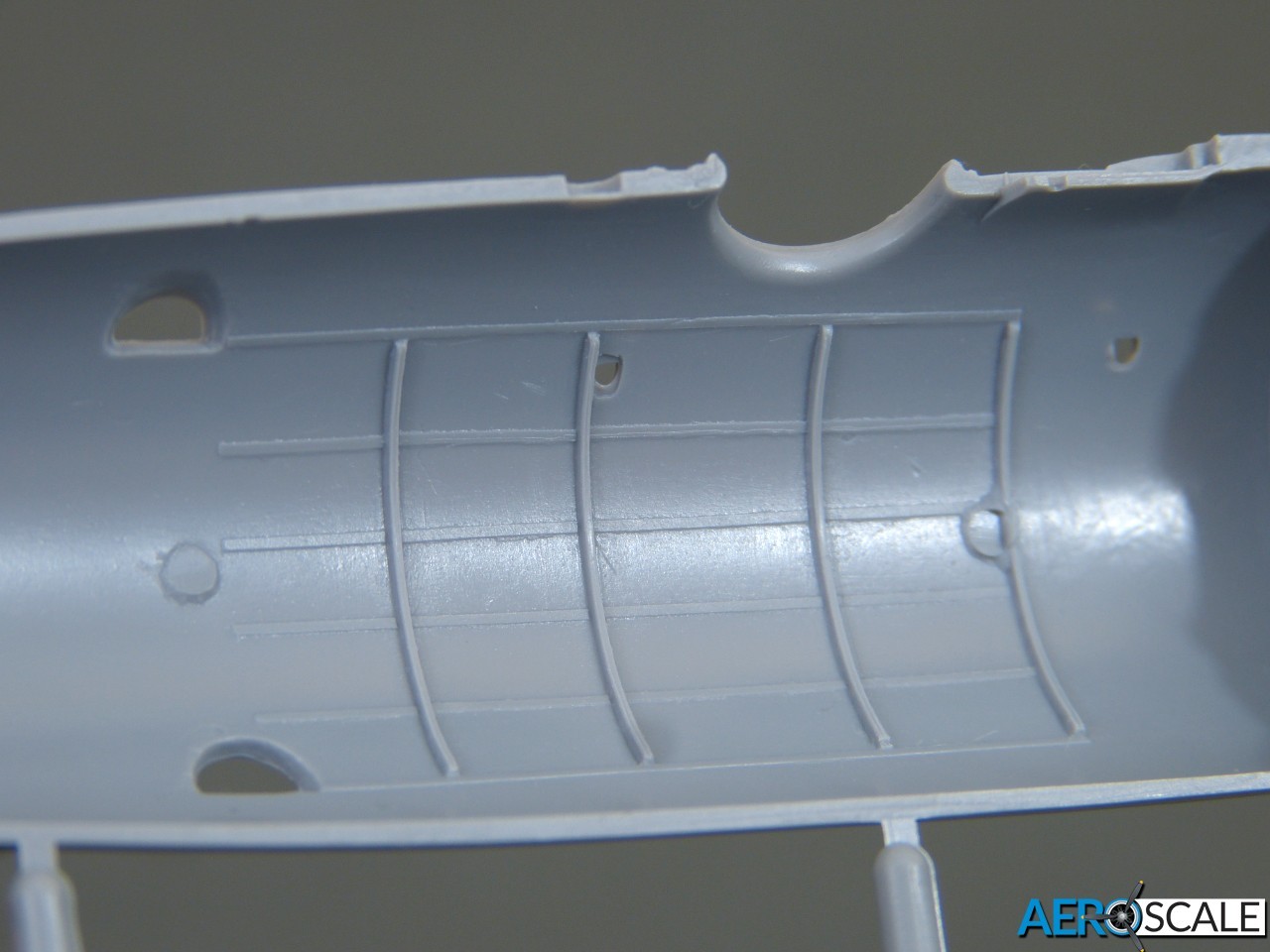 Test Fit
Dry-assembling the wings and fuselage proved a real surprise and really shows the value of it for an in-box review where possible. With the parts still on the runners, I examined the locating pins on the wings and was all set to write that they looked far too short to have much hope of working.
With plans for adding brass rod spars and functional rigging already taking shape in my head, I thought I'd try a test-fit anyway and, to my amazement, the wings attach much more solidly than I dared hope. Sure, you could go for a belt and braces approach and reinforce the joints, but they certainly aren't going to be the problem I imagined.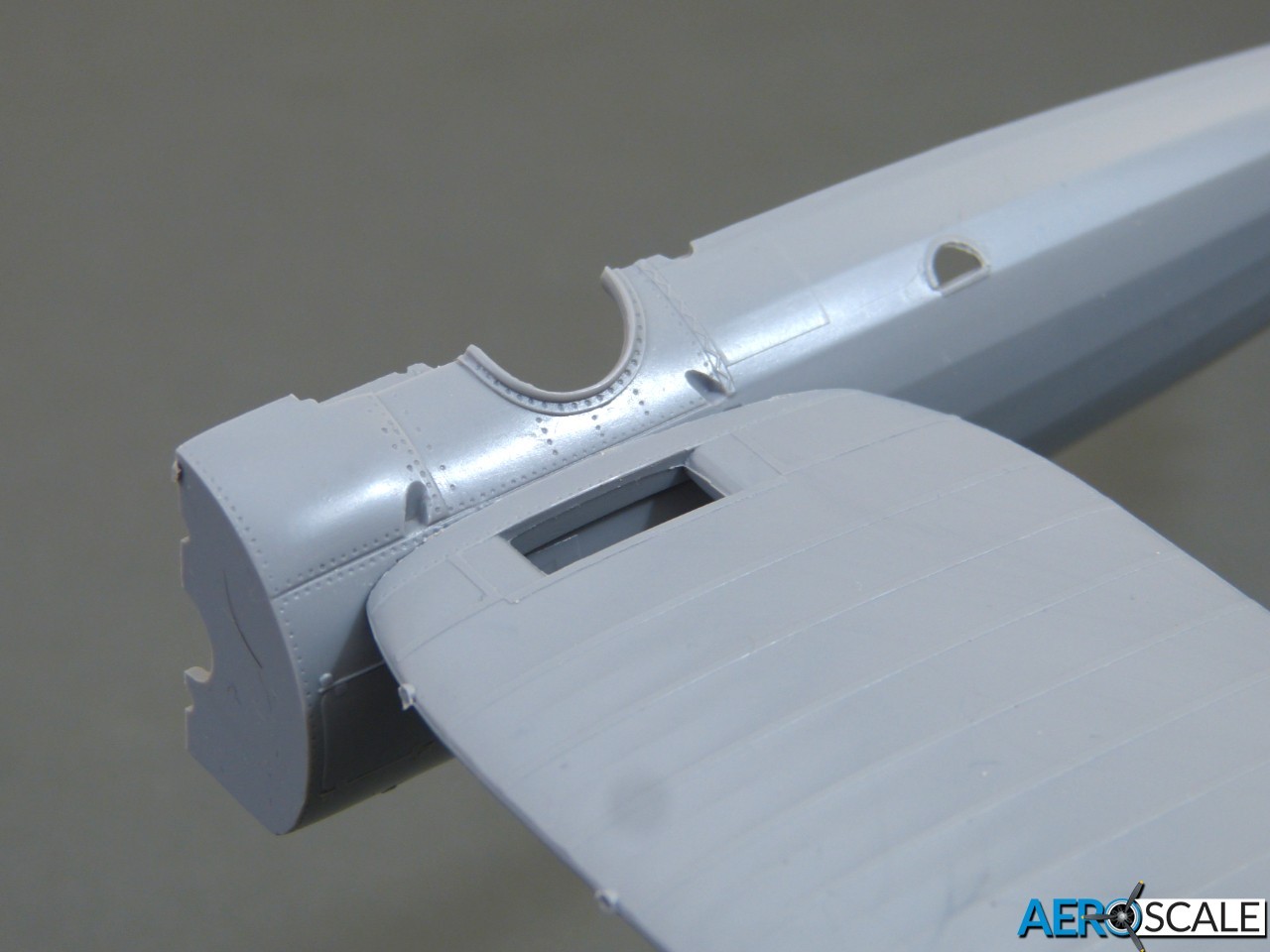 A Few Details
Construction begins with a nicely detailed cockpit built up from over 30 parts, including a beautifully cast resin seat with an etched harness. That's before you start the internal rigging, because Special Hobby provide photo-etched attachments and turnbuckles, so you're looking at more than doubling the parts count if you add them all. Decals are provided for the faces of the M.1C's few instruments.

Moving up front, the 23-part Le Rhone rotary engine should look excellent. The cooling fins on the cylinders are delicately depicted, and separate cylinder heads allow the details to be moulded.

The propeller is well shaped, but would have benefited from a separate etched boss, because the moulded one is a little bit soft. It will obviously be partly hidden by the M.1C's distinctive spinner, though. This could be a little bit fiddly to assemble, comprising 6 parts, including etched surrounds for the propeller blades.

The undercarriage looks straightforward and sturdy, and the unweighted wheels have separate outer hubs to allow the inflation nozzles to be seen inside. A neat little resin propeller is included for the generator on the starboard struts.

The single Vickers gun should look reasonable once it's cleaned up. After seeing the superb pilot's seat, you can't help but wish Special Hobby had supplied a resin gun too.

Instructions & Decals
Special Hobby provide a high quality instruction booklet, printed in colour on glossy paper. I think it could benefit from being a little bit larger, though, because some of the drawings (especially the cockpit) are rather cluttered on the page. 

The assembly sequence looks pretty logical, and colour matches are provided throughout for Gunze Sangyo points.
The rigging on the M.1C isn't too complex and Special Hobby illustrate it clearly on the construction diagrams, giving the required diameters, including the RAF section for the landing wires.
The kit includes decals for three colour schemes, two of which are illustrated with 4-view drawings, with a single side profile sufficing for the third. The full 4-view (shown here) is available on Special Hobby's website. The aircraft featured are:
A. Bristol M.1C, s/n C4907, 150 Sqn., Macedonia, autumn 1918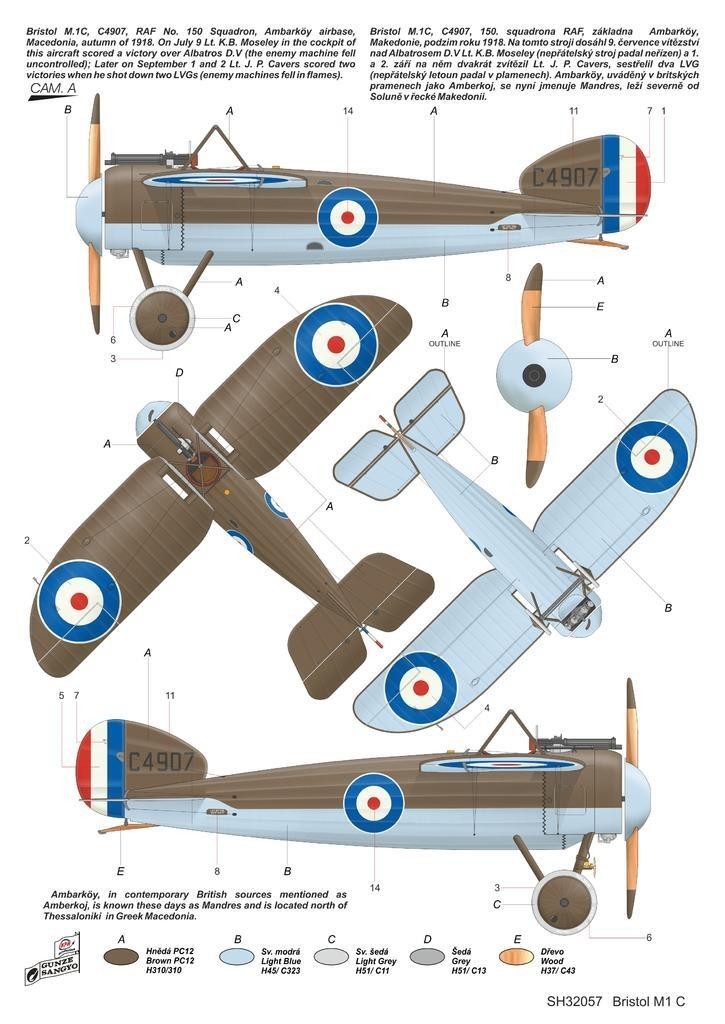 B. Bristol M.1C, s/n C4918, 72 Sqn., Mesopotamia, spring 1918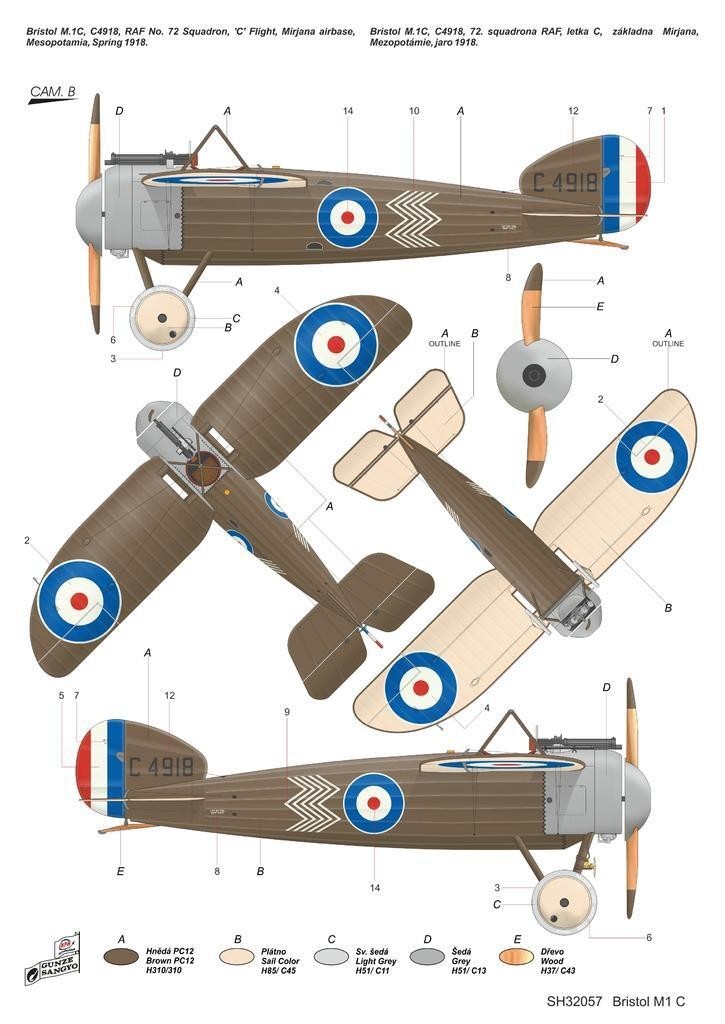 C. Bristol M.1C, s/n C4965, Western Front, March 1918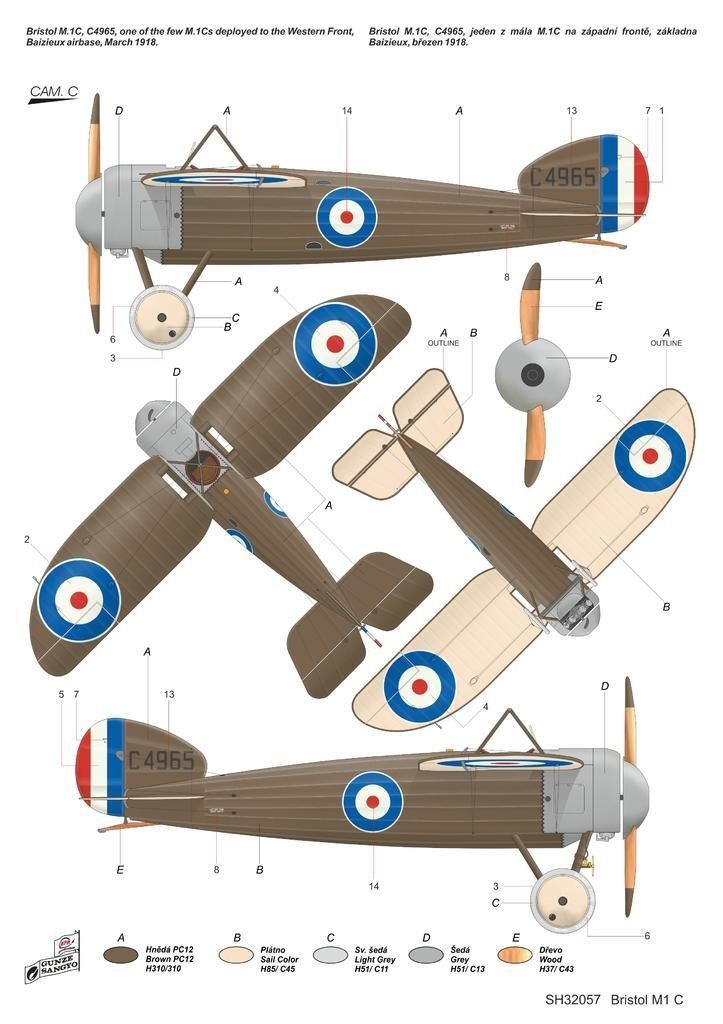 The decals by AVIPRINT look to be excellent quality - extremely thin and glossy, with pin-sharp registration and minimal excess carrier film.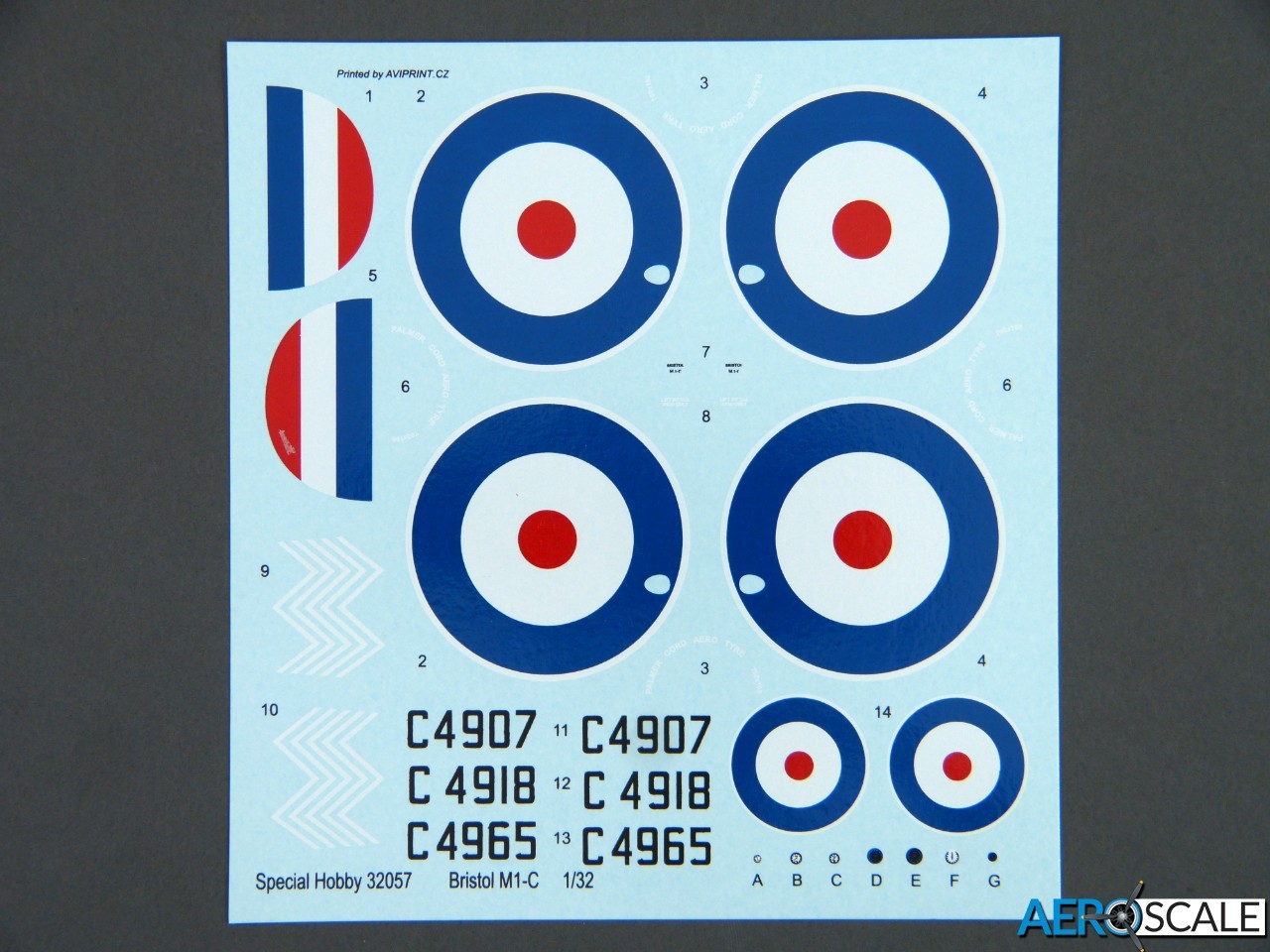 Conclusion
Special Hobby look to have done a fine job with the M.1C and it deserved a place in any collection of 1:32 WWI fighters. Although it may not boast the same sophistication as kits by the sorely-missed WNW, it's excellent value at less than £40 and will build into a very fine model that should look spectacular in skilled hands. While it doesn't appear to hide any real pitfalls (especially as the wing joints work unexpectedly well), I still wouldn't recommend it to modellers who don't have at least a little experience with short-run models, because there will inevitably be a bit of extra clean-up and preparation required. 
Kit #SH32057 is available from Special Hobby now - Price: 43.00 Euros
Many thanks to Special Hobby for providing the sample for review.
Please remember, when contacting retailers or manufacturers, to mention that you saw their products highlighted here - on AEROSCALE