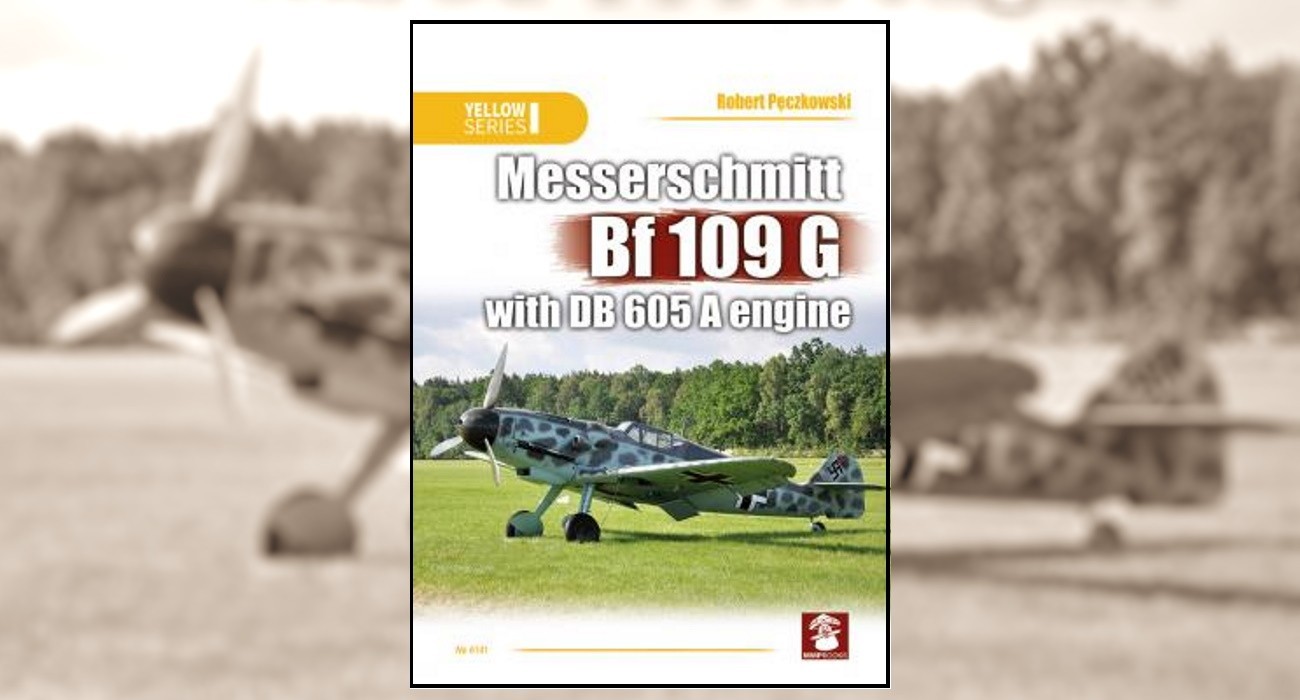 The Messerschmitt Bf 109 was the German World War II fighter aircraft that was the backbone of the Luftwaffe's fighter force. The G series, was introduced in mid-1942 and benefited from the powerful 1,455 horsepower DB 605 A engine. This book describes and illustrates all the famous Bf 109 G variants with the DB 605 A engine. It explains in detail the technical aspects of all the different variants and is lavishly illustrated by specially commissioned colour artwork profiles,

1/48 scale plans for modellers and walk-around photographs of the plane and its systems in restored and stripped down examples.
Authors: Robert Pęczkowski
Illustrator: Artur Juszczak
ISBN978-8365281685
First Edition: 2018-08-02
Re-Printed: 2021-08-18
Series: Yellow
Cat. No.: 6141
Format: A4, 152 pages (88 in colour)
Price: 20.00 GBP
Please remember, when contacting retailers or manufacturers, to mention that you saw their products highlighted here – on AEROSCALE.