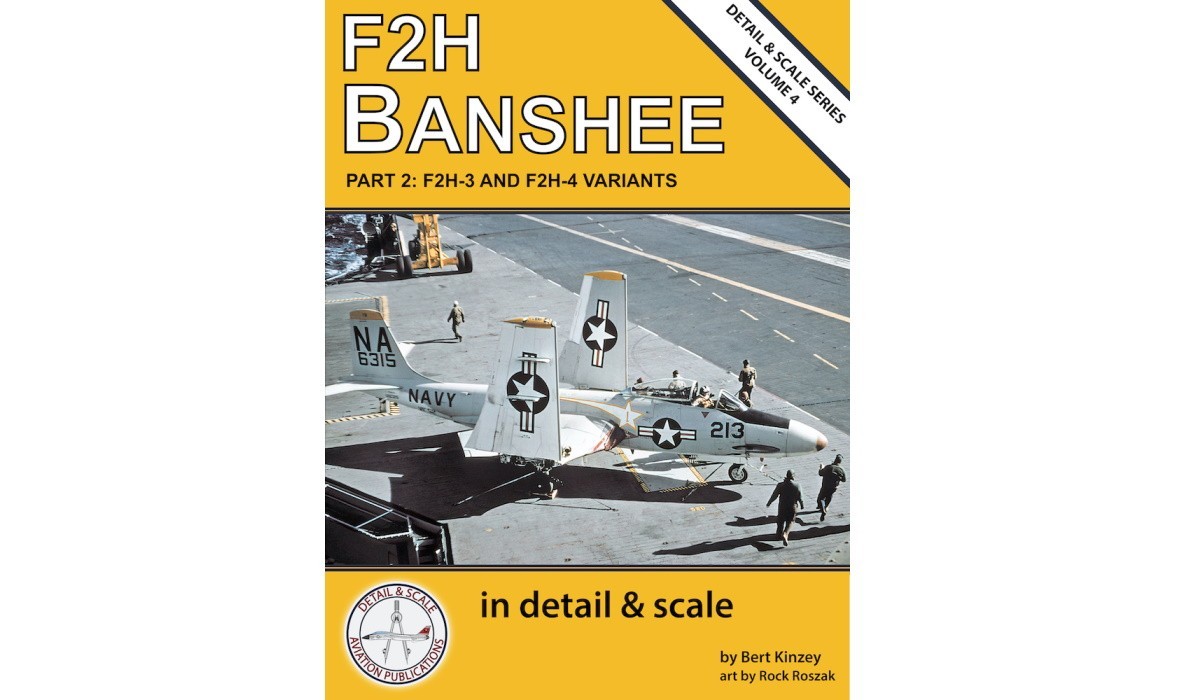 This long-awaited volume in the Detail & Scale Series is now available in both PRINTED and DIGITAL editions.

This Part 2 on the Banshee covers the "Big Banjo" F2H-3 and F2H-4 all-weather interceptor variants in amazing detail,inside and out. More than 120 detail photos, almost all of which were taken specifically for this publication, are included in the Banshee Details chapter alone.
Following a chapter on the historical development of the aircraft, a chapter covers each variant separately and illustrates the squadrons that operated them. Another chapter is dedicated to the different finishes and paint schemes used on the"Big Banjos." The Canadian F2H-3s are also covered. More than three dozen color profiles and illustrations are included.
As always, a Modelers Section reviews all of the available kits of these two variants of the Banshee for the scale modeler.
F2H Banshee in Detail & Scale Part 2: F2H-3 and F2H-4Variants
Digital Versions: Only $12.99
Print Edition: Only $19.99
Please remember, when contacting retailers or manufacturers, to mention that you saw their products highlighted here – on AEROSCALE.