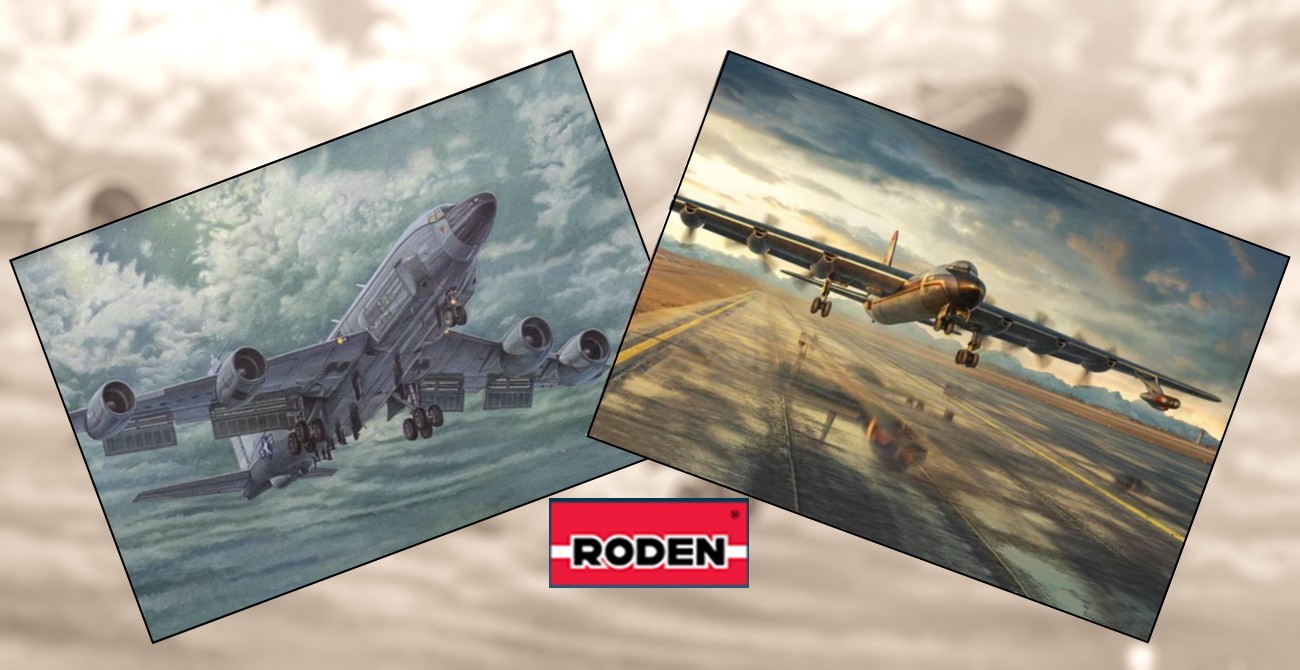 348 - Convair NB-36H Crusader – 1:144
The Convair NB-36H Crusader was an American research aircraft built in 1955 based on the B-36H bomber to determine the possibility of installing a nuclear reactor and so remain airborne for a long time. The nuclear reactor was located in the rear of the bomber, and its operation was monitored via telemetry by specialists seated next to the crew in a special compartment protected by lead shielding.
In all, from 1955 to 1957, the NB-36H Crusader made 47 test sorties, during which the nuclear power plant was turned on only as an auxiliary unit. Due to numerous risks, the principal of which was the unresolved issue of significant contamination in the event of the crash of such an aircraft, the research program was terminated and all future projects involving this type of aircraft were considered dangerous and unpromising.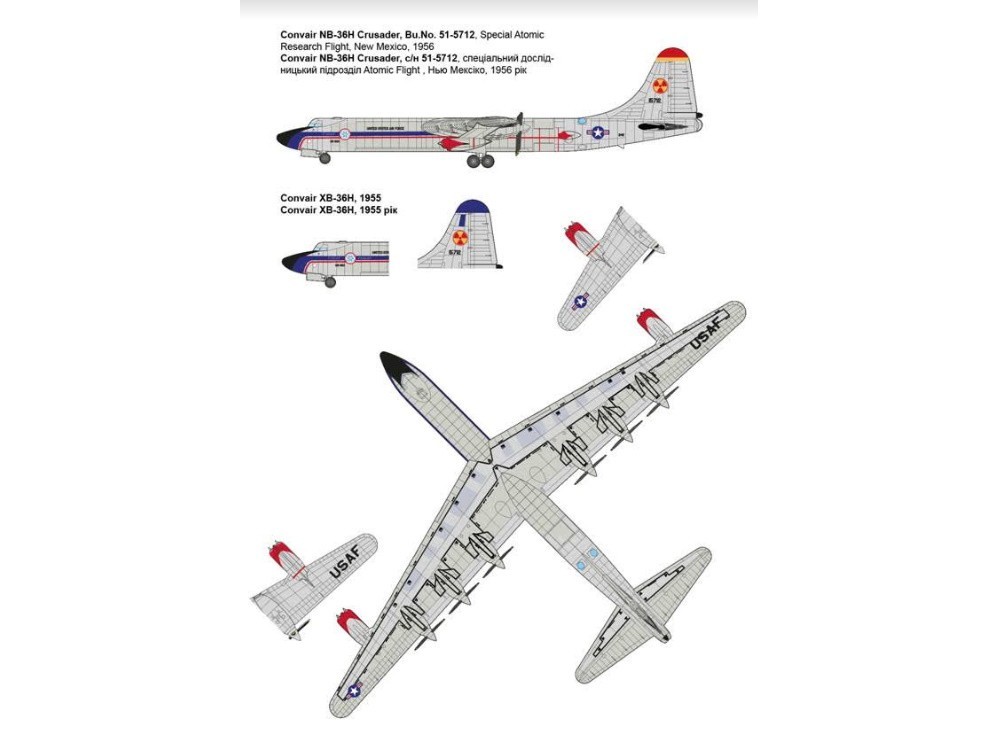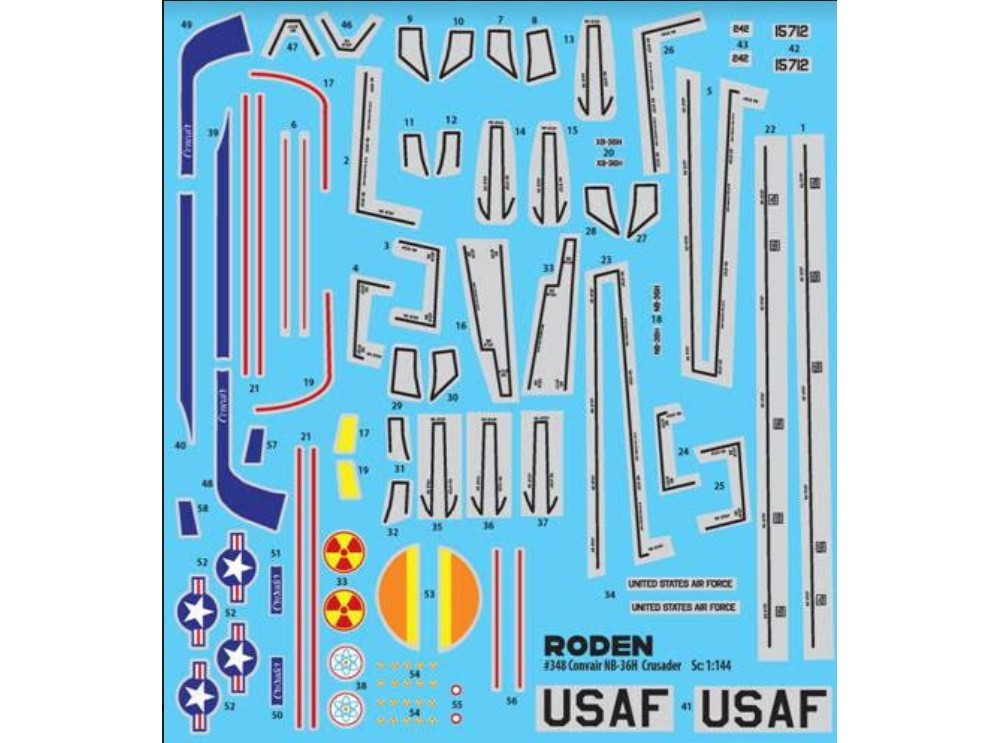 349 - Boeing RC-135V/W Rivet Joint – 1:144
RC-135V/W - a specialized aircraft for airborne electronic reconnaissance, developed in the 1970s. The main tasks of the RC-135V and RC-135W are to identify sources of radio signal in the area of potential combat operations, collect information on land, sea and air targets, intercept radio communication between command posts and combat units, and monitor enemy air defences. For this very specific work, the aircraft crew consists of 12 to 16 surveillance operators and analysts for the purpose of operational data collection. Usually the RC-135V and RC-135W perform tasks together with other reconnaissance aircraft such as the E-3 AWACS, transmitting all the collected information to it as a mobile command post through a special encrypted communication channel. The RC-135V and RC-135W have been in service with the US Air Force for over 40 years and are the main type used for these operations; and since 2013, three RC-135Ws have been adopted by the Royal Air Force of the United Kingdom.
Expect to see these two mighty aircraft instore in May.
Please remember, when contacting retailers or manufacturers, to mention that you saw their products highlighted here – on AEROSCALE.