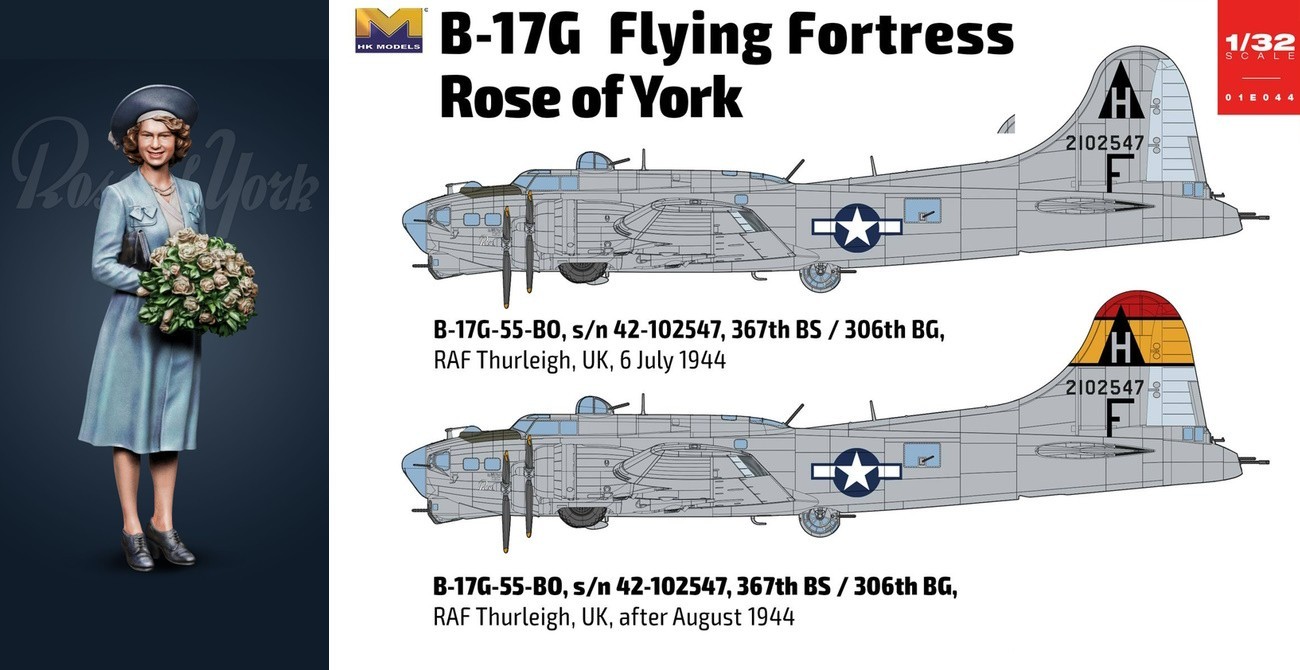 Her Majesty Queen Elizabeth II 1926 -2022
On 6 July 1944, the Royal family visit
Molesworth, The English Princess Elizabeth, the future Queen Elizabeth II at the ceremony of rechristening the B-17G bomber aircraft of the 306th Bomber Group. The bomber was renamed "Rose of York"
I wish we could remember the history. Pay respects to Queen ERII and all the flight crews sacrificed in wartime.
1/32 B-17G Rose of York item number 01E044. Release in limited quantity 500pcs. Please go to Pre-order now. Release within July........................................HK Models
E1E044 - B-17G 'Rose of York' – 1:32
Please remember, when contacting retailers or manufacturers, to mention that you saw their products highlighted here – on Aeroscale.