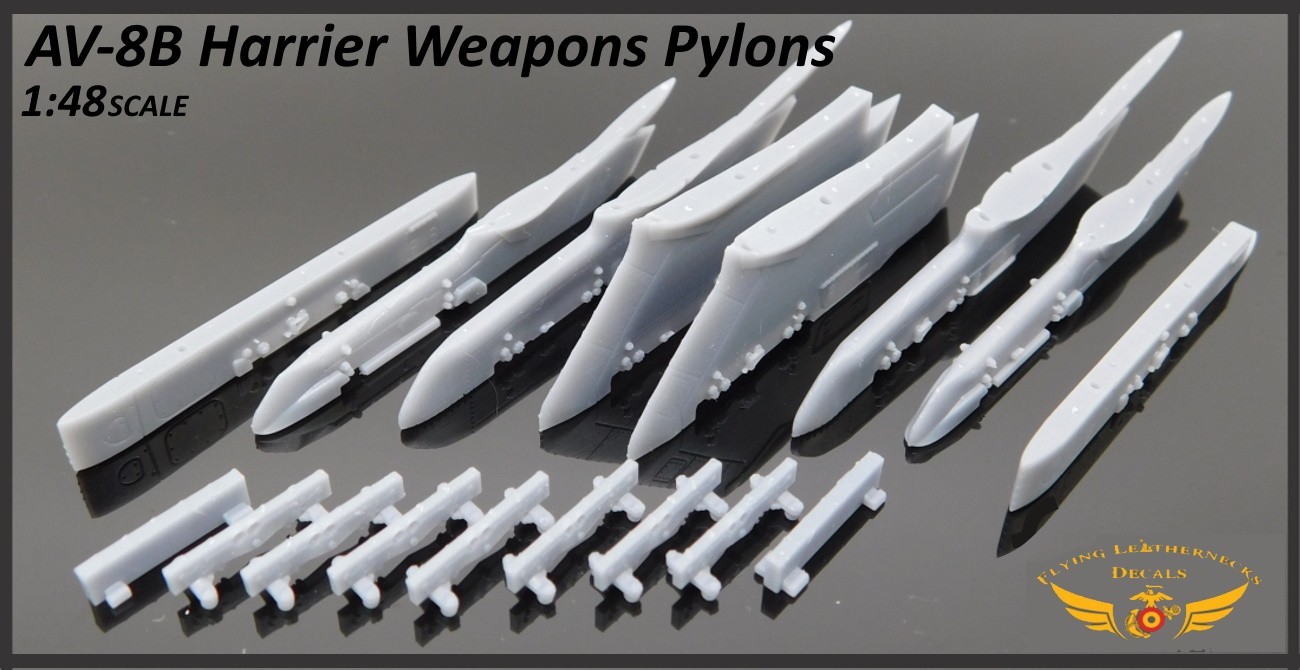 This set includes six (6) wing pylons, two (2) centerline pylons*, seven (7) BRU-36 ejector racks and two (2) adapters used when the LAU-7 missile launcher is attached to the outboard pylons.

*Different centerline pylons are configured for use with the strakes or gun pack.
3D printed and designed by Richard VanZandt using photos and measurements provided by FLD
PLEASE NOTE These pylons will begin shipping on 15 December
Pre-orders are being taken:
https://www.flyingleathernecksdecals.com/
FL48-8063 - McDonnell Douglas AV-8B Harrier II Weapons Pylons [Hasegawa] – 1:48
Please remember, when contacting retailers or manufacturers, to mention that you saw their products highlighted here – on AEROSCALE.