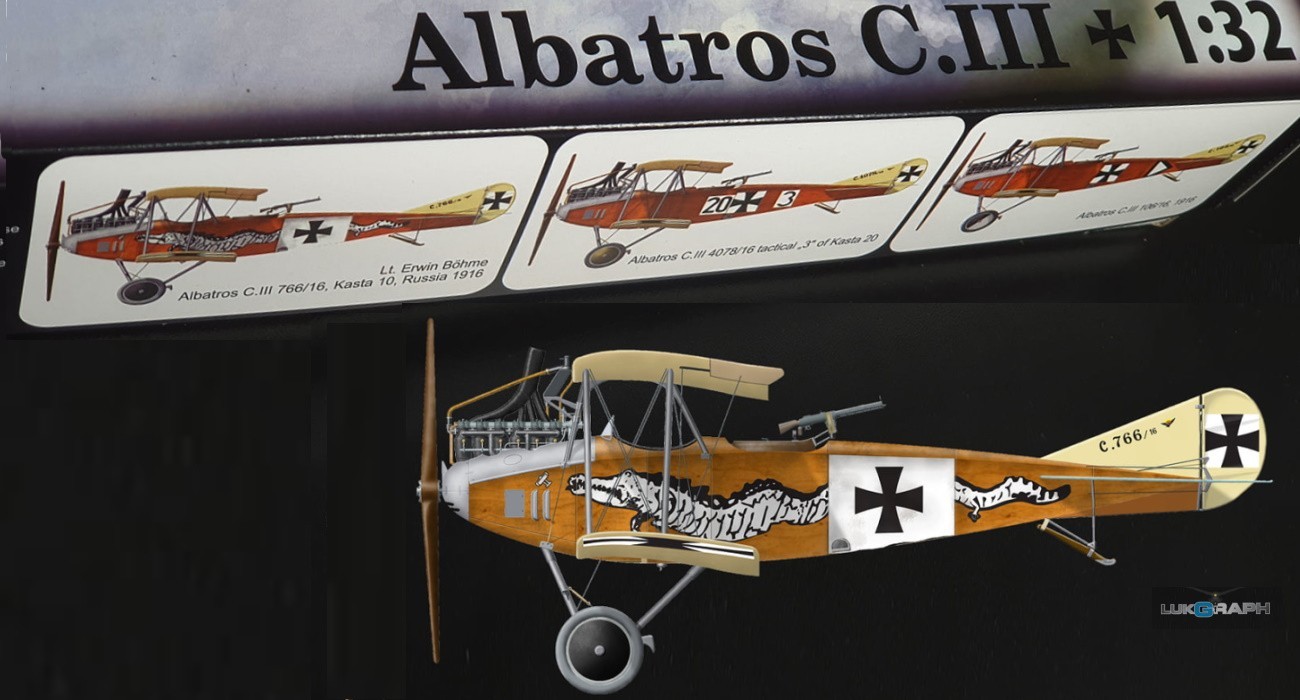 "We are starting with pre-orders this Friday.
The set will include 3 painting schemes for the German version":
Albatros C.III 766/16, Kasta 10, Russia 1916 (Lt. Erwin Böhme)
Albatros C.III 4078/16 tactical "3" of Kasta 20
Albatros C.III 106/16, 1916
There will be also a Polish version in a separate box.
32-33 - Alabatros C.III - 1:32
Please remember, when contacting retailers or manufacturers, to mention that you saw their products highlighted here – on AEROSCALE.